Jimmy Lee Arnold: 1942 – 2021
Jimmy Lee Arnold of Casper, Wyoming, passed away early Christmas morning, December 25, 2021 at the age of 79. Jimmy was born in Coffeyville, Kansas, on December 16, 1942 to Clayton and Frances Arnold.
He grew up in Utica and Durant, Oklahoma and graduated from Blue High School in Blue, Oklahoma in 1960. He entered the Army during the Vietnam Era and was enlisted from 1964 to 1966. He was a 55-year member of the Grand Lodge of Oklahoma Albany Lodge No. 159. He spent his early adult life in Oklahoma and Texas working as a crane operator and contractor. Hunting and bass fishing were his passions. It was in Texas that he met his longtime friend Rudy Douglas. He and "Douglas" were friends for over 50 years.
It was his love of hunting and the mountains that drew him to Wyoming in the 1980s. He continued to work in the construction business as a crane operator until his retirement.
His Casper family of friends included the Erdmans and the Grays. Their children became his. They learned to shoot, fish and hunt from him. The many years of "hunting camp" stories have been a solace to all.
The next part of his journey began on July 27, 2001, when he married Reva Morris Kirkmeyer. They enjoyed over 20 years of love, hunting, fishing, camping and traveling the backroads and byways of Wyoming and the western states. Jimmy became a father to Reva's children, Jason and Kristen.
Jimmy is survived by his wife Reva, her children Jason and Kristen, and Kristen's husband Ryan, all of Casper, Wyoming; his brother Jerry of Longview, Texas; and his sister Linda of Durant, Oklahoma. He leaves behind his good friends Bob and Barb Englet, Claudia and Larry Erdman and Tim and Susan Gray.
Jimmy was preceded in death by his parents Clayton and Frances Arnold.
A memorial service will be held at Highland Cemetery: Clumbarium B, Lot 47 on Saturday, June 4, 2022 at 10 a.m. A reception will follow the service at the family home. In lieu of flowers, memorials and contributions can be sent in Jimmy's name to Central Wyoming Hospice.
---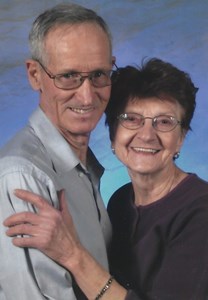 Marian C. Ludeman: 1931 – 2022
Marian Charlotte (Terrill) Ludeman passed away Saturday, April 30, 2022 at the age of 90.
Marian was born November 21, 1931 in Cody, Nebraska to Charles Munson Terrill and Bessie (Tooker) Terrill.
She was teaching in a one-room schoolhouse near Thermopolis, Wyoming when she met her husband, Ivan. They were married May 20, 1956.
They spent their early marriage living in Linch, Wyoming, where Ivan worked in the oil fields and Marian raised their two children.
After receiving her BS degree from Chadron State, the family returned to Casper, where Marian was an elementary school teacher from 1965 to 1994.
She was a member of the Church of Jesus Christ of Latter-Day Saints, where she served as a Librarian and Visiting Teacher.
Marian is survived by her daughter Debra (Robert) Weston of Nome, Alaska; her son Dale Ludeman of Boise, Idaho; and her sister Nancy White of California.
She is also survived by her grandchildren Mark Weston (Thea) of Wasilla, Alaska; Craig Weston of Ogden, Utah; Ashla (Simon) Powell of Anchorage, Alaska; Drew Weston of Portland, Oregon; Annaliese Weston of Enterprise, Utah; Ken Ludeman of Boise, Idaho; Kerianne (Bryant) Chandler of Kirkland, Washington; Cameron (Clarissa) Ludeman of Fort Knox, Kentucky; Kyle Ludeman of Rexburg, Idaho; Christie (Thomas) Linsenmann of Idaho Falls, Idaho; and Conner Ludeman of Boise, Idaho.
Also surviving her are her great-grandchildren Nicholas Weston, Arya, Quinn, Porter and Clara Powell, Maverick and Neil Ludeman, and Finn Chandler.
The family extends their gratitude to the nurses and staff at Meadow Wind for the loving care provided to her. We are also appreciative to Marian's friends for their attention and love throughout the years.
Services will be held at The Church of Jesus Christ of Latter-day Saints, located at 3931 W. 45th St., on Saturday, May 7, 2022 at 2 p.m. Interment will follow services, taking place at Wyoming Memorial Gardens.
To leave the family a special message for the family, please select the "Share Memories" option.
---
Mae Evelyn Pulver: July 1, 1935 – April 29, 2022 (age 86)
Mae Evelyn Pulver, 86, of Casper, Wyoming passed away at home on April 29, 2022 with her beloved granddaughter Hope by her side. She was preceded in death by her husband James Pulver, sons Larry and David Pulver, daughters Sharon and Jamie Pulver, and late-life companion "Red." She is survived by her children Sonny Pulver (Laurie), Jack Meredith (Melanie), Duane Meredith (Wendy), Roxie Meredith, Kerry Olsen (Don), and Brenda Pulver; siblings Mary Valdez, Fred Santistevan, Priscilla Huss, Sandra Arguellowells, and Susan Loranger; and numerous grandchildren and great-grandchildren. A lifelong resident of Wyoming, Mae never met a stranger she didn't help, never shied from hard work, and always wore a smile. Many knew her from her Glendo Sundries store and she most likely waited on you with her wit and charm at the Old Western Saloon. She would go to bingo weekly and loved hitting up the slot machines when she wasn't playing cards with anyone who would join. Her independent and energetic spirit was infections and to know her really was to love her. A graveside burial will be held on her 87th birthday, July 1, 2022 at 11 a.m. at the Wheatland Cemetery. In lieu of cards and flowers, the family would like all donations to go to Marge Cares Foundation or Central Wyoming Hospice and Transitions.
---
Obituaries are a complimentary service of Oil City News. To order a free or custom obit, please follow the link at our obits page.