Catherine A. Hills: 1957 – 2022
Cathy was born on May 12, 1957 in Casper, Wyoming to Wolf and Arlene (Quealey) Lochner. Cathy was the second of three daughters born to Wolf and Arlene. She loved telling the stories of how her older sister Chris taught her to read when she was only 4 and Chris was 6. She also loved that she and her sister Carol were born 13 months apart and grew up like twins. She loved telling the world about the birth of her sister Annette and of the special bond the two shared throughout her life.
Cathy shared a birthday with her baby sister Dana (Michelle) and always talked about how special that was because Dana was meant to be her sister. Cathy went to school in Casper and graduated from Natrona County High School. Anyone who knew her would always talk about how incredibly intelligent she was. Shortly after high school, she married the love of her life, Ernest Hills, and she and Ernie had two wonderful sons, Ernest ("Jay") and Eric Lochner.
They lived in Washington and Wyoming during the early years of their marriage while working and attending college, finally settling in Spokane, Washington, where Cathy started a career with the Associated Press. She enjoyed spending time with her husband Ernie, sons and grandchildren; visiting with family; journaling; and telling family stories. Cathy was also very proud of her Irish heritage.
Cathy's greatest pride was her two granddaughters, Sophia and Amarisa, and her only grandson, Orin. Cathy was preceded in death by her grandparents the Lochners and Quealeys, her parents Wolf Lochner and Arlene and Norman Dye, her sisters Chris Everhart and Carol Wilson, and her wonderful husband Ernest. Cathy is survived by her children Jay (Mady) Hills, Eric (Brittany) Hills; her grandchildren Amarisa, Sophie and Orin; her sisters Annette (Jeff) Kellick and Michelle (Bill) Lookhart; and many nieces, nephews and cousins.
Family and friends are welcome to join the family in remembering Cathy's life on Saturday, May 14, 2022 at 2 p.m. at the VFW located on Bryan Stock Trail in Casper, Wyoming.
---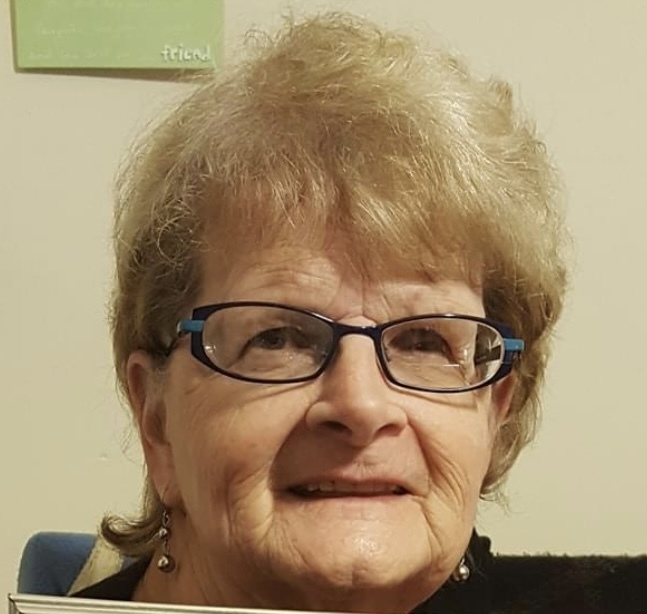 Janice Angevine Jackson: 1942 – 2022
Janice was born in Bartlesville, Oklahoma. She passed away May 1, 2022 in Charleston, South Carolina. She grew up in Casper, Wyoming and graduated from NCHS in 1960. She is survived by her two sons Sean Wyman (Lynn) and Kevin Meyers; grandchildren Orian, Damien, Timothy and Shalynn; sister Phyllis; and nieces and nephews. Services will be held May 6, 2022 in Charleston.
---
Obituaries are a complimentary service of Oil City News. To order a free or custom obit, please follow the link at our obits page.