Rodger W. McCune: August 24, 1944 – May 2, 2022 (age 77)
Husband, father, papa, son, brother, friend, and mentor are a few of the words used to describe Rodger W. McCune, who, while surrounded by his loving family, passed away peacefully on Monday, May 2, 2022 in Casper, Wyoming at Banner Wyoming Medical Center.
Rodger, who was born August 24, 1944 in Eldorado, Illinois., is the second of four children born to Ernest and Dorothy (Shephard) McCune. He attended many schools growing up as the family chased the oilfield across the country. At the age of 16, Rodger began following in the footsteps of his father working in the oil patch. He began as a "worm" and worked his way up as a roughneck, drilling rig manager, superintendent and consultant, finally retiring in 2014. During the oil boom of the late '70s, he was involved in building the first SCR house on Rig 30 with R.L. Manning Company. He worked for various oil field companies and was well known and respected through out the oil industry.
In 1962, his family landed in a small town of Plentywood, Montana, where he met the love of his life and future bride, Diana J. Anderson. They were united in marriage on June 21, 1964 and thus they began their love story. They welcomed three daughters — Susanne, Paula and Michelle — to this union and the five of them began to make memories of a lifetime.
In 1981, the family settled in Casper, Wyoming after living in many towns across the states of Wyoming, Montana, Utah and New Mexico. Rodger was an amazing and loving husband and father. He was never short on his love, guidance or quick-witted, ornery humor. Once they became empty nesters, he and his bride traveled to Colorado, Texas, Louisiana and Pennsylvania for his work.
After retiring from the oil patch after 60 years, he enjoyed traveling to see family, going to the ocean, relaxing in the hot springs of Thermopolis, fishing and being at home with his growing family.
His hobbies included hunting, fishing, snowmobiling, camping, restoring his 57 Edsel and hunting down parts for his '58 Ford Fairlane.
If he gave you shit you knew you were "ok" in his book — just ask his three sons-in-law. His eyes would light up with joy whenever his grandchildren and great-grandchildren were around, as it gave him the excuse to get a popsicle.
Rodger is survived by his wife of 57 years Diana; daughters Susanne (Darrell) Harshfield, Paula (Michael) Gadd, and Michelle (Ryan) Collins; grandchildren Danita (Justin) Lemmon, Rio (Nick) Carno, and Daniel (JC) Harshfield, all of Casper, WY, and Ender Collins of Chicago, IL; grandchildren — also of Casper — Jeff Harshfield, Melody (Dennis) Sipp, and Joe (Mary) Harshfield; great-grandchildren Jason, Dakota, Isaac Teagan, Natalie, Sydney, Alisha (Steven) Laver, Shaina Sipp, Brandy Harshfield, Christina Harshfield, and Doug Harshfield; great-great-grandchildren Annabelle and Alden Laver, and Bella and Jasper Poutre, all also of Casper; brother Carl (Joyce) McCune of Parkersburg, WV; sisters Doris McCune and Shirley (Marvin) Shelton of Buffalo, WY and Louise (Tony) Johnson of Ocean Shores, WA; many nieces, nephews, and cousins; and an abundance of friends. 
He was preceded in death by his parents, granddaughter Amanda Shamela Bauer, great-grandson Baby Robert Rae Lemmon, and beloved dog Newt (Tooters).
Rodger Wayne — strong in counsel and industrious, "holding fast the word of life, so that in the day of Christ I may be proud that I did not run in vain or labor in vain." – Philippians 2:16
Rodger's words of wisdom: "Don't work too hard, but double if you can!"
Celebration of life services were held at Prince of Peace Lutheran Church on Saturday, May 7, 2022 at 10 p.m.
Arrangements are entrusted to Bustard & Jacoby Funeral Home, 600 CY Ave., Casper, WY 82601.
---
Vallie Jean Novotny: May 11, 1933 – May 3, 2022 (age 88)
Vallie Novotny joined her Lord Savior on May 3, 2022 while she was sleeping peacefully at home with her beloved dogs Vinnie and Shae at her side. She was born May 11, 1933 to Evelyn and Archie Klopman in Kosciusko, Mississippi. As a young girl she picked cotton for Mr. Yarborough, which she described as fun at the time. She also worked at the theatre as a ticket usher as a young girl. She graduated from Central High School in Jackson, Mississippi in 1951 and then moved to Casper, Wyoming.
She worked as a bookkeeper for Petroleum Information, where she met the "love of her life," Gene Novotny. They opened the Auto Hospital together and she was the bookkeeper for the business as well as a stay-at-home mom. They were married on November 3, 1956 and were married for 57 years prior to Gene passing away.
Vallie and Gene had three children: Vince, Velvet and Vanessa. Words cannot begin to describe Vallie. She was the type of person that you were blessed if she was part of your life. She loved being a stay-at-home mom and made all meals from scratch (no prepared meals for her family). She always made a homemade dessert with every dinner. She was "pure grace," always kind to everyone she met, loved all animals, never judged anyone she met, and always encouraging no matter how dismal the circumstances. Vallie did not feel the need for material objects and took great delight in the simple things in life. She was someone that you immediately felt comfortable with no matter who you were. 
She and Gene shared a love that you only see in the movies. There was always laughter when you were in their presence. She loved Gene so much that even after he passed away she continued to write him love letters daily, beginning with "Hello Sweetheart" and telling him about her day and that she couldn't wait to see him again. Those of us left here can only hope to share that great of a love with someone that Gene and Vallie shared.
Vallie had a deep belief in God and knew that she would see all of her loved ones again in heaven. She felt God had a purpose for everyone and that he alone decided when it was your time to come home. She was not afraid of dying because she knew earth was temporary and heaven was eternal. She read her Bible daily and left everything in God's hands.
She loved her family deeply — sisters, brother, son, daughters and grandchildren, nieces and nephews. Her children and grandchildren have nothing but wonderful memories of her that will bring a smile to their face every time they think of her.
She was preceded in death by her mother and father, her husband, her brother and her son Vince.
She is survived by her two sisters Dot and Evelyn; her two daughters Velvet Hiser (Wes) and Vanessa Myrstol; her grandchildren Shadron Petersen (Katie), Bronson Myrstol, Blake Myrstol, Chandler Hiser (Conner), Sierra Hiser, and Gentry Hiser; her great-grandchildren Nico and Maxwell Petersen; and numerous nieces and nephews who loved her dearly.
At her request, only graveside services will be held, taking place at Highland Park Cemetery on May 13, 2022 at 10 a.m. Donations may be made to the Humane Society in her name.
Vallie is now free to be with her Lord Savior, the love of her life Gene, and her other loved ones who have passed on.  We can't wait to see her again and thank her for all of the wonderful memories and the unconditional love that she gave and instilled in everyone who was ever in this beautiful lady's presence.
Arrangements are under the care of Bustard and Jacoby Funeral Home, 600 CY Ave., Casper, WY 82601.
---
Scott W. Hutchinson: December 4, 1928 – May 4, 2022 (age 93)
Scott W. Hutchinson, 93, of Casper, Wyoming, formerly of Wichita, passed away on Wednesday, May 4, 2022. Scott was born December 4, 1928 in De Queens, Arizona, the son of Claude and Clara (Masterson) Hutchinson.
He was united in marriage to Mary Francis "Fran" (Bode) Hutchinson of Wichita for 48 years until her passing in 2002. He and Fran had one child, Brian Scott. He died in 1957. Scott was a graduate of Argentine High School in Kansas City, Kansas.
Scott was fortunate to have traveled many places, both stateside and abroad, and always loved to share his many stories and jokes with everyone. He was also an avid football fan, fisherman, viewer of western TV shows, singer, and crossword puzzle player. He loved traveling in his motorhome when he was able and was a lover of dogs. Scott was a WWII veteran.
After his discharge from the Air Force, he worked as a civilian for the Air Force as an aircraft mechanic at Richards-Gebaur AFB, Missouri. During this time, Scott attended night school and obtained his FAA Aircraft and Powerplant License. Scott worked for Beech Aircraft in Wichita, Kansas as an instructor in the Beech Technical Center, where he taught pilot and maintenance classes from 1966 to 1973. He traveled all over the country doing mobile training classes.
In 1973, he moved to Lockhaven, Pennsylvania, and set up the Training Center for Piper Aircraft and established Pilot and Maintenance schools in Lockhaven; Lakeland, Florida; Vero Beach, Florida; and Paris, France.
After leaving Piper, he went back into civil service and worked at Fort Carson, Colorado, again specializing in Instrument and Autopilot repair. Then in 1980, he worked for the FAA at the field office in Broomfield, Colorado. In 1983 he was promoted to Principle Airworthiness Inspector and transferred to the FAA office in Casper, Wyoming, where he remained until his retirement on December 30, 1980.
After his retirement, he started his own business as an Aviation Consultant and for many years worked for several attorneys that specialize in aviation law. He was fortunate to be selected to go on an Honor Flight from Wyoming to Washington, D.C., and enjoyed every minute of it.
Scott is survived by his "adopted" family Rob and Kathy Clover of Macy, Indiana; grandchildren Amanda (Allen) Lovro of Norwich, North Dakota and Angie (Joel) Lowe of Macy, Indiana; five great-grandchildren Scott and Mariah Lovro, Kyler, and Alexa and Emmie Lowe; sister-in-law Patricia Van Haverbeke; and several nieces and nephews. We would like to thank the staff at Englewood Meadow Wind Assisted Living in Casper for taking very good care of Scott the past several years, and to thank CaringEdge Hospice.
In addition to his wife and son, Scott was preceded in death by his parents and his brothers Lester, Claude Jr., Elmer, and Harold.
Graveside services with Air Force Military Honors will be held on Tuesday, May 10, 2022 at 11:00 a.m. at Ascension Cemetery, 7200 E. 45th St. N., Bel Aire, KS 67226.
---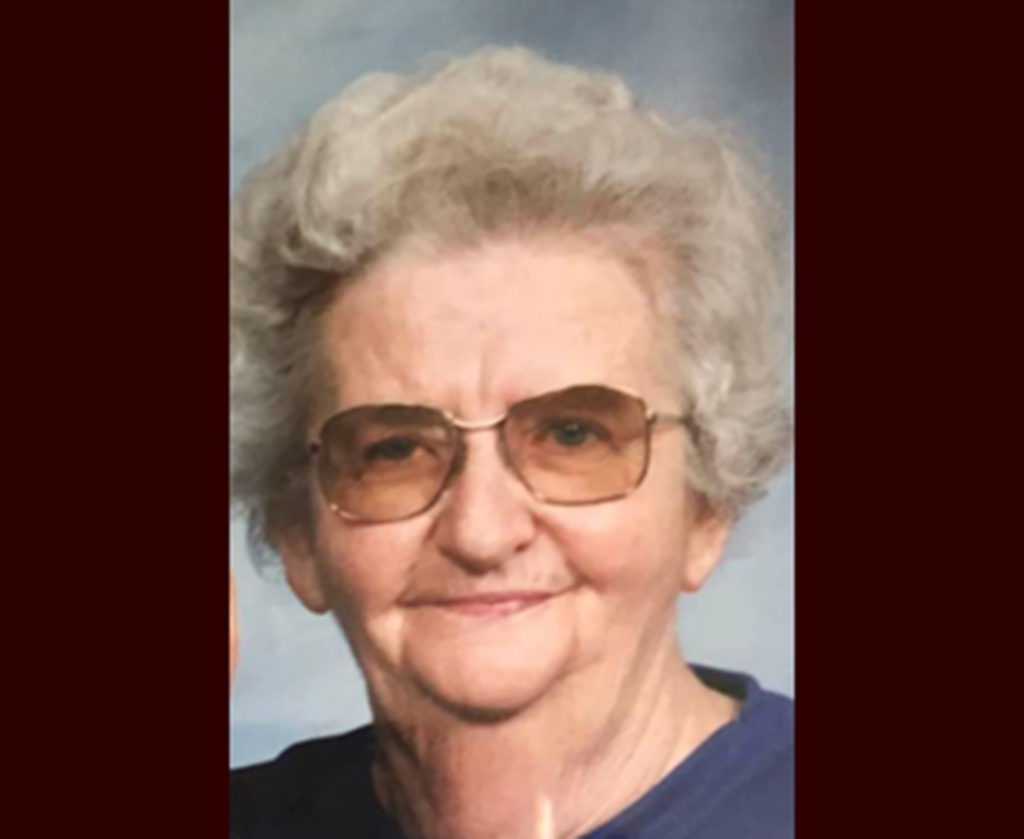 Beatrice Lipps: 1929 – 2022
Beatrice Lipps was born on June 9, 1929 to Carl and Beatrice Hocken. When she was five days old, her mother died of uremic poisoning, asking her grandmother to take care of her in the event she passes. Bea grew up on the ranch five miles north of Warren, Montana, where she was born. From first through third grade, Bea attended school at Warren.
When Bea was 9 years old, her grandmother, uncle and brother moved to Powell, Wyoming. She continued her schooling in Powell until she had completed high school. She finally decided to go back to school and become a teacher. She attended school in both Powell and Laramie and went on to receive her bachelor's degree. That same fall, she started teaching in Glenrock, Wyoming. She taught fifth grade there and moved to Thermopolis, teaching there for five years. In that period of time, through a teacher friend, she became acquainted with Johnny Lipps.
They were married July 12, 1969. She taught another year in Thermopolis, then moved to Worland, where she taught fourth and fifth graders at all three elementary schools. She taught for 15 years in Worland, retiring in 1985.
Bea was a part of the First Baptist Church of Worland until she relocated to live with her daughter and son-in-law where they spent time, Sidney, Nebraska, until relocating to Casper, Wyoming. She loved spending her free time playing bingo, reading books, and doing word-finds! She will be dearly missed by family and friends.
---
Obituaries are a complimentary service of Oil City News. To order a free or custom obit, please follow the link at our obits page.