Judi Gehrett Curkendall: 1946 – 2022
A celebration of life for Judi Curkendall will be held Saturday, June 11 at sunset at her home in Mills. She passed away on Feb. 21, 2022 after a long battle with COPD. Cremation has already taken place.
Judi was born June 13, 1946 in Casper, Wyoming to Clarence and Dorothy Gehrett. She was raised in Casper and attended Mills, Dean Morgan Jr. High and NCHS class of 1964. She also attended Parks Business school in Denver and Casper College.
She was a lifelong animal advocate and worked at the Casper Humane Society from the time they were in Mountain View until they moved to the current Location off of McKinley.
She was preceded in death by her parents in 1987 and 1989. She is survived by Jim Curkendall, son Gregor Curkendall (Char) of Casper, and daughter Heather Eldridge (James) of Cheyenne. She is also survived by three grandsons: Levi Curkendall, Alex Curkendall and Tyler Eldridge. She also leaves three great-grandchildren, along with numerous friends and family.
In lieu of flowers, we are asking for donations of time, money or supplies to Casper Humane Society in mom's name.
---
Lon Eugene Gingrich: 1944 – 2022
Lon Eugene Gingrich, 78, of Casper, Wyoming, passed away peacefully surrounded by his family on May 24, 2022.
He was born on March 23, 1944 in Woodville, Ohio to Lorne and Lila Gingrich. He was married to Patra in 1994. Lon worked and retired after 36 years from Douglas School District in Box Elder, South Dakota in 2008.
He enjoyed coffee with Aunt Donnie, working in the yard and taking care of his grandchildren. He is survived by his loving wife Patra; beloved children Lonnie (Jody Martinez), Rob (Deanna), and DeAnne (James) Tenney; beloved grandchildren Kayla Marion (Joe), Tyler Gingrich, Rachel Gingrich, and Rachael Tenney; great-granddaughter Aubrey Marion; six step-children Maxine Bailey, Joseph Coudret (Tonyia), Phillip Coudret, Raymond Coudret (Sherry), Michelle Sanchez (Frank), and Tara Nuzum (Forest); 12 step-grandchildren; four nieces and one nephew.
He was predeceased by his parents Lorne and Lila and by his brother Bill.
Services will be determined at a later date.
To leave the family a special message or sign the online guest book, please visit www.newcomercasper.com.
---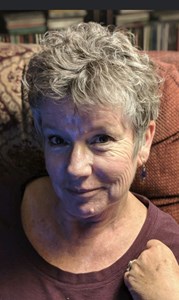 Sheri B. Mitchell: 1953 – 2022
Sheri Lynn Brooks Mitchell, 68, died peacefully in her sleep on Friday, May 27, 2022, in the small hours of the morning after fighting the ravages of cancer for six years. As a lifelong advocate of the Irish Goodbye, this was exactly how she wanted to go. She is survived by her husband of 44 years, Ron Mitchell; her sons and their wives, Jake Mitchell (Julie Kramer) and Evan Mitchell (Kate Mitchell); her grandson, Logan; and her grand-dog, Molly. She was preceded in death by her parents; her nephew, Wade; her brother-in-law, Johnny; and her beloved rat terrier, Gracie, who shuffled off this mortal coil a week or so before Sheri did, no doubt to scope out the sunniest spots in the great ever after.
Sheri was born in 1953 in Wallace, Idaho, to Howard and Jean Brooks as the third of four siblings who (with their spouses) also survive her: Roger Brooks (Cheryl Brooks), Jim (Therese Brooks), and Gary Brooks (Shelley Brooks). She is also survived by her sister-in-law, Jerre Dee Fitzpatrick. Early in her childhood, Sheri's family left Idaho for Denver, where she would spend half of her life. Later, after marrying Ron on July 29, 1978, she would live in Yankton, South Dakota; La Junta, Colorado; and then finally Casper, Wyoming in 1992, where she would spend the rest of her days. Among other things, she worked for Social Security, volunteered in the Natrona County School District, and worked at home raising her sons, gardening, and letting people know when they were wrong on the internet.
Sheri was a superlative cook and took care to make sure those lessons were passed to her children. Those closest to her will cherish memories of spaghetti Bolognese, of apple pie, and of apricot oatmeal cookies, especially. She was a woman of quiet, cozy comforts, delighting in a good cup of coffee and an equally good book. She loved gardening and photography; some of her happiest days started with coffee and freshly potted herbs, ending in the golden hour as sunlight hit the vistas on Circle Drive between Casper and Muddy Mountains.
She was kind, had a quiet sense of humor, and loved Yoda, Star Trek, and the Lord of the Rings. When it came to her children, particularly in regards to education, she was ferocious and tenacious. She worked tirelessly to make sure that Jake and Evan were exposed to as much knowledge as they could be and were given all of the educational opportunities that fate and being born in the 1950s had denied her. They are forever grateful.
Sheri wanted to thank all of the fantastic people at the Rocky Mountain Oncology clinic, especially Dr. Rosen, his PA Raedel Kellog, and the many wonderful chemo nurses for their support, guidance, and care as she repeatedly defied the death sentence that cancer had given her, exceeding the expected survival range by multiple years. Most of all, she wanted to thank her husband Ron for being everything that he is and for all of his tireless care and love, especially in her twilight days. There will be two apple pies waiting for him (one for now and one for later) when he joins her and Grace someday in the hopefully very distant future.
---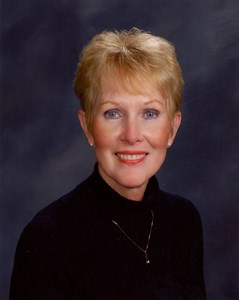 Judy Delores Langdon: 1942 – 2022
Judy Delores Langdon, 79, of Casper, WY was born on June 3, 1942 in Vancouver, Washington. She graduated from this life into GLORY on May 27, 2022. She grew up in Oregon, where she developed a love for the beach and outdoors. She graduated from Grant High School in Portland, Oregon in 1960. During her senior year she was the president of Luther League, where she met her future husband, Bill Miller. They lived in Oregon to begin their life, then moved onto Montana before moving to Wyoming in 1973 and ultimately to Casper in 1978. Together they raised their three children, Eric, d'Ann and Kristi, and later divorced.
A new chapter in her life began with her getting her real estate license. Through this venture she met Dennis Langdon and made this chapter full. Judy and Dennis were married April 20, 1991, bringing two more daughters, Kristen and Amber, into her family. Judy and Dennis built a successful real estate company by working hard, taking calculated risks and networking with amazing people. Judy and Dennis owned Realty Executives for 24 years before moving onto their future company, Langdon Investments and Development. Judy and Dennis enjoyed traveling to various destinations, which included a Viking River Cruise trip through Europe in 2017. Their second home in Peoria, Arizona is where Judy was happiest as the weather suited her perfectly with the warm temperatures. Dennis was her forever love. In Judy's spare time she enjoyed gardening, her book club Women in the Word, and After 5. Following in her fathers' footsteps Judy made friends wherever she went, which is why she enjoyed being an usher at HPCC. Judy was often found with her precious companion, Bear, who kept her company most of the time.
Judy is survived by her doting husband Dennis; her three children Eric Miller (Donna), d'Ann Miller (Jack), and Kristi Miller; her two bonus daughters Kristen Atkinson and Amber Jones (Chris); her brother Alan Kohl (Esperanza "Kandee"); 10 grandchildren; and 10 great-grandchildren with another due in October, as well as numerous nieces and nephews. She was preceded in death by her parents Wallace and Venola Kohl and a son-in-law, Jeffrey Atkinson.
In lieu of flowers, the family is requesting that donations be made out to Wyoming Dementia Care, 1831 E. 4th St., Casper, Wyoming 82601 and Wyoming Rescue Mission, 230 N. Park St., Casper, Wyoming 82601.
Judy's memorial service will be livestreamed. Visit YouTube and search for Highland Park Community Church 10 minutes prior to 2:00 p.m. on Monday, June 6, 2022 for the link.
---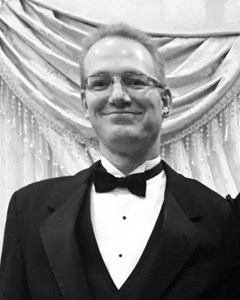 Scot Ryan Bartling: 1973 – 2022
Scot Ryan Bartling, 49, of Casper, Wyoming passed away Monday, May 30, 2022. Scot was born on April 26, 1973 in Scottsbluff, Nebraska to Donal and Donelle Bartling. Scot was the proud father of six children and grandfather to two grandchildren, who were his pride and joy.
Scot was an avid outdoor enthusiast who loved dirt biking, camping, and racing his RC cars. If it had a motor, you would always catch Scot near it or fixing it. He loved figuring out how to make things work. As a Master Mechanic, he always appreciated anything mechanically challenging.
Scot was raised in Dalton, Nebraska, where he attended the Leyton Public Schools until the 10th grade. He then transferred to Lovell, Wyoming, where he graduated from Lovell High School in 1991. After graduation, he moved to Laramie and attended WyoTech, where he became a Master Certified Mechanic. After trade school, he then moved back to Lovell, where he married his first wife, Julie Harvey; together they had three children, Kaia, Ryan, and Heather. Scot built up his skill set as a mechanic working for Jon Marchant Motors, where he later became a manager. On his days off, Scot spent time teaching his kids to ride motorcycles, camp, and enjoy the outdoors.
Later he reunited with and married Amy York, and together they had a child, Beau, adding to the two children Amy brought to the union, Austin and Alyssa. Together the family moved to Casper in 2004, where they have lived since. He opened Scot's Mobile Repair business and worked with Schwan's as an independent mechanic. During many summers, Scot would take Amy and the kids in "Big Mama," their motor home, to his hometown back in Nebraska, where four generations of Bartlings were there to welcome them. Scot and his family also spent time out at Poison Spider ATV Park teaching the kids how to ride dirt bikes and four-wheelers and do cookies in the parking lot. Scot and Amy spent a week every year in Las Vegas attending shows, eating good food, and gambling. In March 2021, Scot and Amy traveled to Cancun where they renewed their wedding vows after 15 wonderful years of marriage.
In 2019, he took on the role of "Papa" when his granddaughter, Lilliana Grace, arrived. Soon after, in 2021, his grandson, Lukas Scot, was born. Scot spent his free time helping look after and take care of his grandchildren. There was nothing he loved more than seeing his babies. They were truly the apple of Scot's eye.
Scot was preceded in death by his mother Donelle Lowham.
He is survived by his wife of 19 years Amy Bartling; father Don (Debbie) Bartling; stepfather Jim Lowham; children Kaia (Hadley) Fowler, Ryan (Andrea) Bartling, Heather Bartling, Austin Funk, Alyssa Funk, and Beau Bartling; grandchildren Lily and Lukas Bartling; siblings Kurt (Judy) Bartling, Cara (Rob) Giesler, Elizabeth Lowham, Mikael Vuletich, and Janelle Fluharty; and numerous other relatives and friends.
Scot was an organ donor and was able to give the gift of life to many families across the country after his passing. His legacy will live on in the lives of others.
A memorial service will be held at 2:00 p.m. Saturday, June 4, 2022 at Newcomer Casper Chapel.
In lieu of flowers, the family has set up a link to assist with expenses: https://gofund.me/d1992875.
---
Obituaries are a complimentary service of Oil City News. To order a free or custom obit, please follow the link at our obits page.