Patricia Bustard Léger: April 24, 1940 – May 18, 2022 (age 82)
Patricia Elaine Bustard Léger, 82, was born April 24, 1940 in Casper, Wyoming to Charlotte and William Bustard. She loved Casper, and it was always her home at heart.
Pat passed away suddenly on May 18 while spending time with her good friend and chosen sister of 40 years, Roxanne Taylor. We will miss Pat the rest of our days, until we meet again. We can take comfort that she is again with those family members that have passed, and that she missed dearly.
Pat and her brother Tom grew up in the Bustard Funeral Home. She spent most of her playtime surrounded by her male cousins, with Robert Sandison being her closest cousin. But at the age of 5 she met and became good friends with her first chosen sister and neighbor across the street, Butch Okes. Patsy and Butch were good friends for 77 years, and Butch was always known to Pat's sons as Aunt Butch.
Pat attended McKinley Elementary School and Dean Morgan Junior High School in Casper. She then attended St. Mary's High School in Faribault, Minnesota. After graduating high school in 1958, she attended the University of Denver, where she studied fine arts and teaching. After college, life took Pat to California.
In 1964, Pat was living in Los Angeles, California teaching Special Education. In November 1964, she met and fell in love with her husband of 56 years, Norton "Zeke" Léger, who was living on the same floor of her apartment building. They were married July 5, 1965. In 1970 they moved to the Monterey Bay area to start a family. They had two sons, William Léger and Robert Léger, who became the center of their world. Pat was a devoted mother and never stopped providing love and support for her boys. She worked, raised children, and was very involved in their many activities throughout childhood.
Road trip vacations were a common family activity. Her love of our national parks was ingrained in her family. She loved visiting and camping at our national parks and sharing those treasures with her family. That legacy lives on in her sons and grandsons. Visiting Lake Tahoe over Thanksgiving week was a yearly tradition while the boys were growing up, and often included family or friends. And for each trip, Pat made sure the boys brought all their schoolwork with them so they would not fall behind.
In 2004, Thomas arrived, giving Pat a grandchild to spoil. Soon after, Pat and Zeke left San Diego and moved to Reno to be closer to Bill, Amanda and Thomas. In 2007, Cameron arrived and Pat was ready with even more love to give. She loved her grandchildren so much, and they were a frequent topic of conversation. At every opportunity, Pat was there to watch and support their various sporting events.
Pat was an avid reader and her tastes varied widely. She loved the San Diego Zoo and was a member for many years when living in San Diego. It was a joy that she loved to share with family and friends when they were in town.
Even after her boys left home, Pat enjoyed planning trips and traveling with her family to see familiar and different places. She planned cruises and two long summer road trips for Zeke, Thomas and Cameron, taking them all over the west to visit national parks and to see and meet family and friends. For well over 50 years, she crocheted baby blankets for friends and family that were cherished by parents and children alike. With everything she created, her artistic creativity shined through.
Pat was preceded in death by her father William, mother Charlotte, brother Tom (Jean), and nephew Bill Bustard. She is survived by her husband Zeke; sons William (Amanda) and Robert (Casey); grandchildren Thomas, Cameron, and Hazel; nieces Terri (David), Kathy (Tony) and their families; and numerous cousins and friends.
A visitation for family and friends will be held Tuesday, May 31, 2022 from 5:00 p.m. to 8:00 p.m., and Wednesday, June 1, 2022 from 1:00 p.m. to 2:00 p.m. at Bustard & Jacoby Funeral Home, 600 CY Ave., Casper, WY 82601.
A funeral service will be held on Wednesday, June 1, 2022, at 2:00 p.m. at Bustard & Jacoby Funeral Home, where Pat spent her earliest years of life. Pat's final resting place will be at Highland Cemetery, with her family.
To send flowers to the family or plant a tree in memory of Patricia Bustard Léger, please visit our floral store. Donations to your favorite charity, in memory of Pat, would also be a wonderful way to honor her life. Causes close to Pat's heart include the National Parks Foundation, Breast Cancer, the San Diego Zoo and Wild Animal Park, and those that work to end the gun violence that affects too many of our nation's children.
---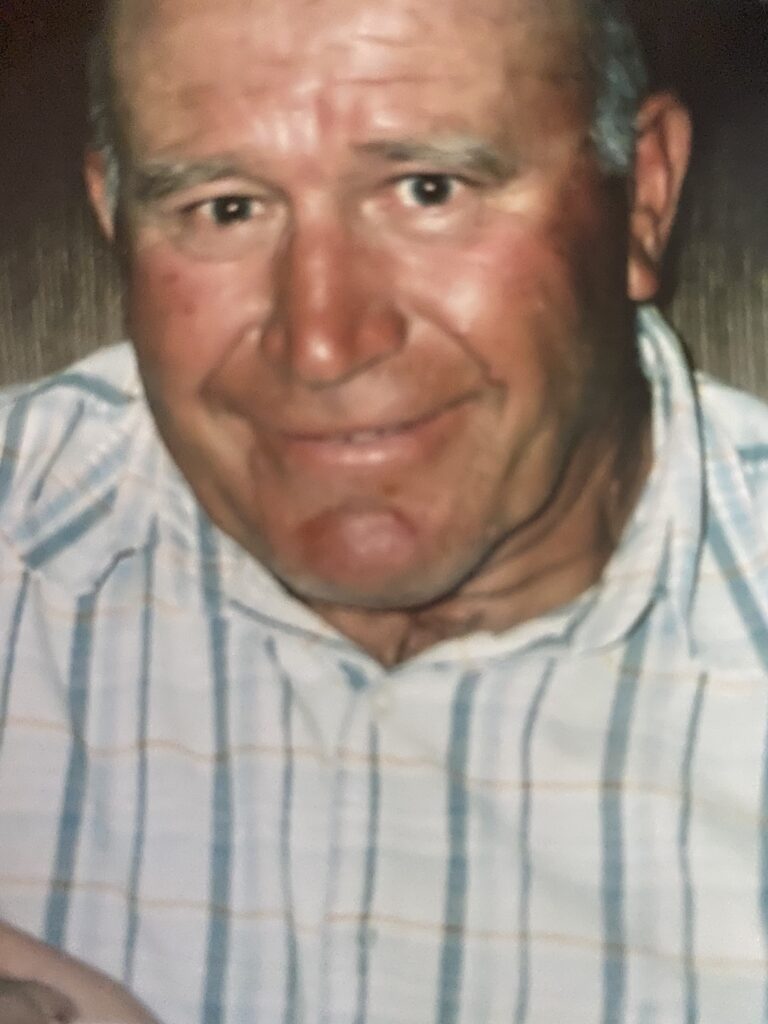 Kreon Michaels: 1947 – 2022
Kreon passed away peacefully at home in Casper, Wyoming on May 30, 2022 surrounded by loved ones. Kreon was born in Drama, Greece in 1947.
When he was 18 years old, he served in the Merchant Marines. He was able to travel the world and would often talk about all the countries that he visited. In 1973, he met the love of his life, Litsa. They were married in 1974. In 1976, they immigrated to the United States and made Casper, Wyoming their home.
Kreon worked at Michaels Fence, building fences for 30 years before retiring. He was a skilled fabricator and developed many projects for both work and home. In his spare time, he enjoyed camping and fishing with his family. He was a very proud sportsman who loved fishing and hunting in Wyoming. He enjoyed car races, especially NASCAR. He enjoyed visiting with friends and family. His laugh was contagious and so many people couldn't help but love his sense of humor and joking ways.
He is survived by his beloved wife of 47 years Litsa; daughter Maria; granddaughter Bethany; son Ted and his wife Christine; and grandchildren Brook, Brenna and Kody (Andrea). He is also survived by his two brothers and many nieces, nephews and cousins whom he loved so much.  
Funeral services will be held on June 7, 2022 at 10:00 a.m. at Holy Trinity Greek Orthodox Church. Interment will follow at Highland Cemetery.
In lieu of flowers, donations can be made to the Holy Trinity Greek Orthodox Church at 1350 East C St., Casper, WY 82601 or Central Wyoming Hospice & Transitions at 319 S. Wilson St., Casper, WY 82601.
---
Obituaries are a complimentary service of Oil City News. To order a free or custom obit, please follow the link at our obits page.