LeRoy Houston Lamb: 1935 – 2022
LeRoy Houston Lamb, 87, of Casper, Wyoming passed away on May 27, 2022, at Meadow Wind Assisted Living.
He was born on April 10, 1935, in Casper, Wyoming to Joseph and Velma Lamb. He worked alongside his dad for the BB Brooks Ranch for many years until he married Sally Dunkley on January 15, 1961. In 1970 they moved to Newcastle, Wyoming, where they raised their four daughters. He worked for True Ranches until he retired in 2001. They then moved to Torrington, Wyoming to be equal distance from their daughter and grandkids. While in Torrington, he worked planting trees for the Conservation district and mowed parks around town. He also spent many hours in his workshop building anything from picture frames to reindeer (his pride and joy) to display over the years at Christmastime. In 2018, they moved back to Casper to be closer to family. He enjoyed many visits with his brother Robert and his good friend Jo.
He is survived by his brother Robert Lamb of Casper, WY; sisters Virgnia Rice of Gillette, WY and Cecelia Koop of Mount Juliet, TN; daughters LaDonna (Wes) Welton of Sidney, NE, Brenda (Rex) Hanks of Glenrock, WY, and Shawns (Stoney) Rettinghouse of Newcastle, WY; grandkids Jessica (Bronc) Herbert of Chugwater, WY, Aspen (Keven) Gutknecht of Arvada, CO, Jordan (Diana) Hanks of Temecula, CA, Stoney Rettinghouse Jr., Alex Rettinghouse, and Colter Rettinghouse of Newcastle, WY; four great-grandsons; and one great-granddaughter.
He was preceded in death by his wife Sally Lamb; parents Jose and Velma Lamb; sisters Janet Irwin, Marilyn Jones, and Vesta Lamb; and daughter Carrie Lamb (Wendtland).
A viewing will be held at Newcomer Funeral Home from 10:30 to 11:00 a.m. on Monday, June 6. Services will be held at Newcomer Funeral Home on Monday, June 6 at 11 a.m. followed by a burial at Highland Cemetery. Please join the family at 40 Sage Hill Road, Glenrock, Wyoming for a reception following the services.
---
Hertha (Hada) Ilse Moore: 1952 – 2022
Hertha (Hada) Ilse Moore gained her angel wings on February 24, 2022, at age 69.
She was born to Ottomar and Ilse Grunewald on September 2, 1952. She lived in and attended school in Casper, Wyoming. It was there that she met the love of her life, Randy. They were married on December 24, 1977. They went on to have two daughters, Leslie and Randi.
Hertha was a gifted artist. She drew and painted so many beautiful pieces of art. She enjoyed time with her family and spent many summers camping and at the lake. Her heart was amazing and it touched so many people.
She was preceded in death by her husband Randy Moore, her parents Ottomar and Ilse Grunewald, and her sister Irene Willis.
She is survived by her daughters Leslie (Mike) Mathys and Randi (Evan) Van Norman; brother Lou (Betty) Grunewald; sister Kathy (Jerry) Spritzer; stepdaughter Michelle (Chris) Rubright; grandchildren Merlin, Payton, Wyatt, and Waylon; honorary grandson Dillon (Chanda) Spaulding; Chelleby, Tyler, McKenna, and many other amazing family members.
Hertha's memorial service will be held at 10:00 a.m. Friday, June 10, 2022 at Newcomer Casper Chapel. To view the livestreamed at the scheduled service time, please visit www.NewcomerCasper.com.
---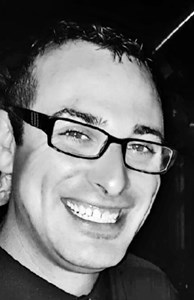 Bradley Lloyd Paul Loftin: Sept. 1, 1988 – May 28, 2022
Brad was born near Greybull to Dottie Larchick and Bill Hetzel, who had decided to give him up for adoption. Fortunately, Steve and Cindy Loftin were hoping for just such a son, and we got one that day! He came home to Sunflower Street in Casper and grew up in the cul-de-sac there. I remember my favorite activity when he was a baby was to watch him when he woke up, because he would start out every morning with a smile! He was an early talker and made friends easily around the neighborhood. He and his brother Lonnie built several bicycle tracks with many jumps around Paradise Valley so their friends could compete at improvised BMX. Lonnie and he also loved camping, and the family made trips to Wyoming mountains and lakes in the summer and snowboarding and snowmobiling in the winter. The boys were always a big hit at family reunions, and they made lifelong memories with their uncles, aunts and cousins from around the country.
Then his life changed when he went to a junior high school dance at the rec center and discovered MUSIC DJ Clint Wenn! The chaperone said he stood at the front of the room all night entranced by the lights and the BIG sound. He essentially made music sound his life's work from then on. He started his own DJ company while he was in high school and went to school in Phoenix for sound mixing and production. He had other careers alongside being "the sound guy." He had a cell phone repair store, sold insurance with Brian Helling, and finally got his real estate license, too. He attended Paradise Valley Elementary, CY Junior High, and Kelly Walsh High School.
His true love in life were his dogs, he was a serial dog owner, and each one was friendlier than the last. He also was one of the Marvel Heroes and he did sound for Tony Stark and stood in for him when he got tired of being Iron Man. Most of Iron Man's best sarcastic remarks were borrowed from Brad when he and Tony changed the suit back and forth. He never married, but picked up a 'bonus" family as he went through life. He formed a father-like relationship with his friend's daughter Kaitlyn Smith that was very touching. They liked traveling to BMX races and going to life events as well as Bronco games together. They scolded each other about proper behavior and argued about what were the most fun things to do. Another bonus family was his biological family back in the basin — father Bill, mother Dottie and brothers Matthew and Nathan — whom he discovered and reunited with in his 30s.
His father Steve Loftin lives in Casper and his mother Cindy Loftin passed away in 2020. His brother Lonnie Loftin also lives in Casper with nieces and nephews Colin Loftin, Zayla Piper, Karson Brewer, Hayden and Kybin Loftin. Brad was sick with pancreatitis for several days before his death at home early in the morning Saturday, May 28.
Brad will be missed by many around the Casper area as Brad's life was all about his friends. He loved people and making them happy by playing music and drinking with them, so there will be a reception at the Gaslight Social with a funeral service before it. The funeral will take place at 3 p.m. Friday, June 10 at Restoration Church on Walsh Drive.
---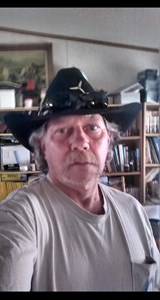 Flint D. Downing: 1955 – 2022
Flint D. Downing, 66, of Evansville, Wyoming died Thursday, June 2, 2022. Flint was born on December 1, 1955 to Delbert and Lois Downing in Casper, Wyoming. He met and married the love of his life, Deborah K. Downing, and together they had two children, Timmie "Mike" and Tammie.
Flint loved all that Wyoming offered, especially fishing and hunting. Flint enjoyed panning and dredging for gold. He was always looking for rocks to carry home. He loved a good game of Texas Hold'em and taught his grandchildren how to play. Flint was an avid football fan, rooting for the Raiders.
Flint will be remembered as a hard worker from the time he turned 15 until he retired. The family will fondly remember the "stubborn old man" and miss him dearly.
He was preceded in death by his parents, his son Timmie "Mike" Downing, his sister Anita Gail Downing, and his brother Lonnie Charles Downing.
Flint is survived by his wife of 47 years Deborah K. Downing; daughter Tammie (Jesse) Carnline; grandchildren Shawn (Rhiannon) Carnline, Jessica Carnline and Paige (Guillermo) Huerta; great-grandchildren Hayley Wilder and Arianna Huerta; and numerous other relatives.
A celebration of Flint's life will be held at 2:00 p.m. Sunday, June 5, 2022 at Sherrie's Place, 310 West Yellowstone, Casper, Wyoming. In lieu of flowers, the family suggest donations to the family to assist with expenses.
---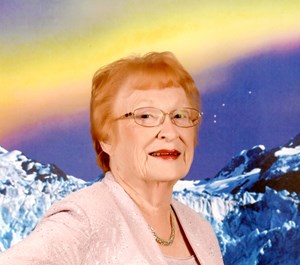 Marilyn Claire "Honey" Burton: 1940 – 2022
Marilyn C. Burton, 81, of Casper, Wyoming passed away Wednesday, June 1, 2022 due to health complications.
Marilyn was born on November 17, 1940 in Harrison, Arkansas to Kenneth and Dora Monday. She graduated from Harrison High School in 1958. Later she went on to marry the love of her life David Burton after meeting in California; they were married in 1962. They had two children, Brantley and Kelly, who were born and raised in Pinole, California. They later relocated to Casper, Wyoming in 1980.
Marilyn — also known as "Honey" — loved nothing more than spending time with her family. She also took great pride in devoting her time and commitment to her church. She enjoyed shopping, cooking, and catering to those she cared for. She was never afraid to take on an adventure alone or get the family together for some fun that will be remembered for years to come. In her younger years she was known to load up the dog and sneak off to go fishing while the kids were at school. In the recent years she could be found driving around town with her dog, Sissy.
She has now joined her parents, her late husband David, her son Brantley, her sister and brother-in-law Valerie and Frank, and one great-granddaughter Ava for eternity in Heaven.
Her memory lives on through her daughter Kelly (Mike) Shanley; brothers Keith (Debra) and Wayne (Patty); five grandchildren David, Charla, Gary (Amber), Aaron (Samantha), Kevin (Ana); and seven great-grandchildren Shylynn, Preston, Kelsey, Mia, Tavian, Harlie, and Hazel.
Funeral services will be held Tuesday, June 7, 2022 at 10 a.m. at First Church of the Nazarene, located at 2020 S. Jefferson St. Interment will follow at Highland Cemetery. To leave condolences for the family, please visit www.newcomercasper.com.
---
Obituaries are a complimentary service of Oil City News. To order a free or custom obit, please follow the link at our obits page.