Darla "Swytch" Jane Tennant: April 11, 2001 – May 24, 2022 (age 21)
Our precious Darla Jane ("Swytch Blayde") Tennant, 21, left us to fly with the angels on May 24, 2022, in Casper, Wyoming, after succumbing to her health issues.
Darla was born in Casper, Wyoming, to Hayley and Bradford Tennant on April 11, 2001. She was the oldest of seven siblings. She attended Kelly Walsh High School and graduated in 2019. She worked as a cashier at Hat Six Travel Plaza. Darla enjoyed being at the lake, in the mountains, and at social events. She loved music, playing the guitar, writing songs and poetry, cooking, and food. She had the most beautiful smile and she loved to laugh and tell jokes. Her belly laugh was contagious to everyone around. Even though Darla had a lot to deal with, she was always smiling. She loved to raid her dad's closet and wear his clothes, which were often three or four sizes too big. She usually kept the clothes and wore them throughout her everyday life. She also loved to target shoot and ride ATVs with her dad and brothers. She liked boating and riding the tubes behind the boat. The faster, the better. She loved to go fast.
Darla gave her life to the Lord at a young age and was baptized. She wrote beautiful poetry and songs about heaven and about always holding Jesus's hand.
Darla is survived by her loving parents Hayley and Bradford Tennant; her sister Jeanette; and her five brothers Ruben, Vincent, Walter, Silas, and Luke Tennant of Casper, Wyoming. She is also survived by her paternal grandparents Larry and Georgi Tennant of Glenrock, Wyoming; maternal grandmother Jane Larsen and her husband Dwayne of Casper, Wyoming; aunts and uncles; and numerous cousins. She was preceded in death by her maternal grandfather Ivan Hasenauer.
Funeral services will be held at Lighthouse Baptist Church, 2611 W. 24th St. in Casper, Wyoming, on June 3, 2022, at 1 p.m. with Pastor Nate Britt officiating. Burial will follow at Highland Cemetery, 1541 E. 4th St. in Casper, Wyoming, and then a reception at Lighthouse Baptist Church afterwards. Visitation will be held at Lighthouse Baptist Church at noon. Bustard & Jacoby will be handling the funeral arrangements. 
Donations towards her funeral expenses are appreciated and may be made at Bustard & Jacoby, 600 CY Ave., Casper, Wyoming 82601, (307) 234-7123. The family wishes to extend their gratitude to Bustard & Jacoby.
Darla was the twinkle in her daddy's eye and the beat in her mother's heart. She was a generous and loving soul that put others before herself. She touched the hearts of everyone who knew her. Darla's premature departure has left a void in all our hearts that can never be filled and she will be forever missed on Earth by all of us.
Arrangements are entrusted to the care of Bustard & Jacoby Funeral Home, 600 CY Ave., Casper, WY 82601.
---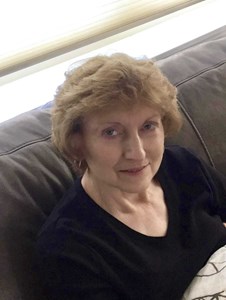 Debra Loyce Smith-Hirz: 1955 – 2022
Debra Loyce Smith-Hirz, 67, of Casper, Wyoming, passed away on May 26, 2022, while surrounded by family. Debbie was born to Willis and Thelma (Sanford) Smith on February 16, 1955, in Thermopolis, Wyoming. She was the oldest of three children.
Debbie spent her early childhood in Thermopolis until the family moved to Riverton, Wyoming, where she graduated high school in 1973. While in high school, she met her future husband, Jim Hirz. The two were married in 1974 and have two children. Although they divorced in 2007, they remained good friends until her passing.
Debbie was a wonderful mother, grandmother, wife, sister and friend, who knew how to love. Any visitor to her home was often welcomed with cookies or other baked goods, and there were always toys available for the kids to play with. She was a gift giver who celebrated the people she loved. She especially enjoyed holidays, owning boxes and boxes of decorations for each one. She loved nature and could often be found in her backyard, planting flowers and filling the bird feeder.
Debbie was preceded in death by her parents and her brother Anthony Smith. She is survived by her brother Jeff Smith; ex-husband Jim Hirz; sons Kramer (Amanda) Hirz and Dexter Hirz; and grandsons Rylan, Asher and Everett. We thank God every day that He sent us such a wonderful mother and grandmother.
The family has chosen to have a private celebration of her life. In lieu of flowers, please send donations to Camp Hope, Inc. at www.camphopewy.net, or the Casper Humane Society.
---
Obituaries are a complimentary service of Oil City News. To order a free or custom obit, please follow the link at our obits page.