Carolyn "Kay" Knapp: 1942 – 2022
Carolyn "Kay" (Merrell) Knapp, 79, of Casper, Wyoming, passed away on June 4 after a valiant battle with kidney disease.
Kay was born on October 16, 1942, to Francis and Dorothy (Overstreet) Merrell in Kearney, Nebraska. After graduating from Shelton High School, Kay went on to school to be an X-ray tech. She married Dennis Jacob in Omaha, Nebraska.
Kay moved to Crawford after the death of her husband and married Gary Knapp in 1978. Gary and Kay managed a farm/ranch North of Crawford for a number of years. They then bought G&K Market and operated that for a good number of years. After selling the store, Kay went to work in Chadron at Prairie Pines and then eventually ended up at the Ponderosa Vila in Crawford, where she worked until retirement.
After retiring, Kay spent her time quilting and spoiling her grandchildren and great-grandchildren as much as possible.
Kay was predeceased by her parents, her brother John, her first husband Dennis Jacob, her daughter Michael Ann Jacob, her granddaughter Erica Carter and her late husband Gary Knapp. She is survived by her daughter Denise (Jacob) Johnson of Casper, WY, son Jeffrey Jacob of Casper, WY, and stepdaughter Sharon (Knapp) Wignall of Alliance, NE. She leaves behind a number of grandchildren, great-grandchildren, nieces, great-nieces, nephews and great-nephews.
Kay's giving heart will truly be missed.
Funeral services will be held on Saturday, July 2 at 10 a.m. at Chamberlain Chapel in Chadron, Nebraska. Cemetery services will follow at the Crawford Cemetery, where she will be laid to rest next to Gary.
---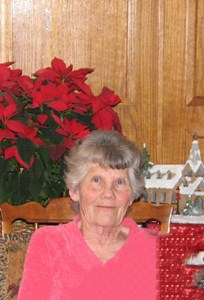 Evelyn Sophia Marie Vig: 1928 – 2022
Evelyn Sophia Marie Vig, 94, of Casper, Wyoming, passed away Friday, June 3, 2022.
She was born in Benkelman, Nebraska, on March 16, 1928, to Charles and Sophia Reiman.
She married Byron Bowers June 28, 1946, in Benkelman, Nebraska. They soon moved to Brush, Colorado. Evelyn worked as a waitress, and this is where she learned some of her famous recipes such as potato salad, French toast and tuna fish salad. She also made the most amazing cheeseburgers and red hot popcorn balls. She and Byron had three children together: Ruthie, Larry and Vicki.
After Byron's passing, she met Raymond Vig. They were married on December 5, 1964. They moved to Casper, Wyoming, in 1964 and had two more children, Tom and Connie. Evelyn worked as a waitress at Casper's Ramada Inn until retirement. After retirement she lived out the rest of her life in Casper as a homemaker, raising her children and later her grandchildren. Her biggest passions were being with family, planting flowers, reading and bargain shopping.
She is survived by her daughters Ruthie (Kerr), Vickie (Corson) and Connie (Pederson), all of Casper; her sons Larry Bowers and Tom Vig, all of Casper; and Kristnia Gray, Michelle Daharsh, Crystal Corson, Jason Corson, Tammy Shaffer, Adam Vig, Justin Pederson, Alina Pederson, and Briar Vig, her grandchildren. She also has many great-grandchildren who she loved dearly. She was preceded in death by her husband Raymond.
Services will be held at Newcomer on Thursday, June 9 at 1 p.m. A reception will follow at the Elk's Lodge.
A special thanks for the outstanding care Evelyn received from Wyoming Medical Center and Central Wyoming Hospice.
Service: Thursday, June 9, 2022, at 1 p.m.
Newcomer Cremations, Funerals & Receptions
---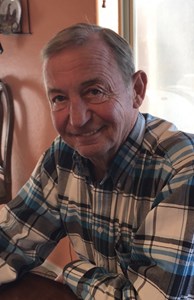 William Michael George: 1950 – 2022
William Michael George, 71, of Casper, Wyoming, was born August 31, 1950, in Riverdale, North Dakota. After moving to Casper he graduated from NCHS in 1969. He married Molly Smith on August 8, 1975. They had two children: Michael and Kristin George.
Mike owned and operated Mikes Engine service and Superior Engine Works. He could diagnose a motor just by listening to it. His talent was matched by none. His love for motorcycles and fast cars was confirmed by all his trophies. Mike is also known for some of the best jokes there were. He loved to make people smile and laugh and was extremely good at it.
Mike is survived by Molly George; his two children Michael George and Kristin George-Stauffer (Jesse); his three grandchildren Abigail George, Kaitlyn Stauffer and Jet Stauffer; and his siblings Janice Scriven (Dave), Jennifer Klungness (Kirk), Carol Beauchamp (David), and Robert George (Edie). He was preceded in death by his parents Virgil and Billie Ruth George and brother Richard George (Kathleen).
In lieu of flowers, the family is requesting donations to be made to Casper Humane Society, 849 East E St., Casper, WY 82601.
---
Obituaries are a complimentary service of Oil City News. To order a free or custom obit, please follow the link at our obits page.