James Harvey Haines III: 1966 – 2022
James "Jim" Harvey Haines III, 56, of Casper, Wyoming, suddenly passed away May 23, 2022.
Jim was born May 20, 1966, in Casper, Wyoming, to James H. and Judith A. Haines. He was born and raised in Casper. Jim attended Westwood, CY, NCHS, and Casper College. 
He began his career at Alan's Imports and then joined Farley Imports with his dear friend Ken Farley. Jim was very intelligent in everything, but he sure knew how to fix any problem with a vehicle.
He was married to Tami Haines, then later divorced. They had two children together, Cody and Leanza Haines, and three granddaughters. In 2013, he met the love of his life, Anne. July 19, 2014, they married at one of their favorite spots, which was Pathfinder. Jim had a very strong passion for the outdoors, hunting, fishing, and four-wheeling.
He spent many years enjoying almost every weekend in the Shirley mountains. He also loved spending time hunting outside of Kaycee, Wyoming, at the family's property.  
Jim's smile and laugh were contagious; he could light up a room wherever he went. Jim had the biggest heart of anyone.
Jim is survived by his wife Anne, son Cody, daughter Lea, stepson Levi, mother Judi, brother Mike, and three granddaughters. Jim will be missed dearly by his family and friends.
---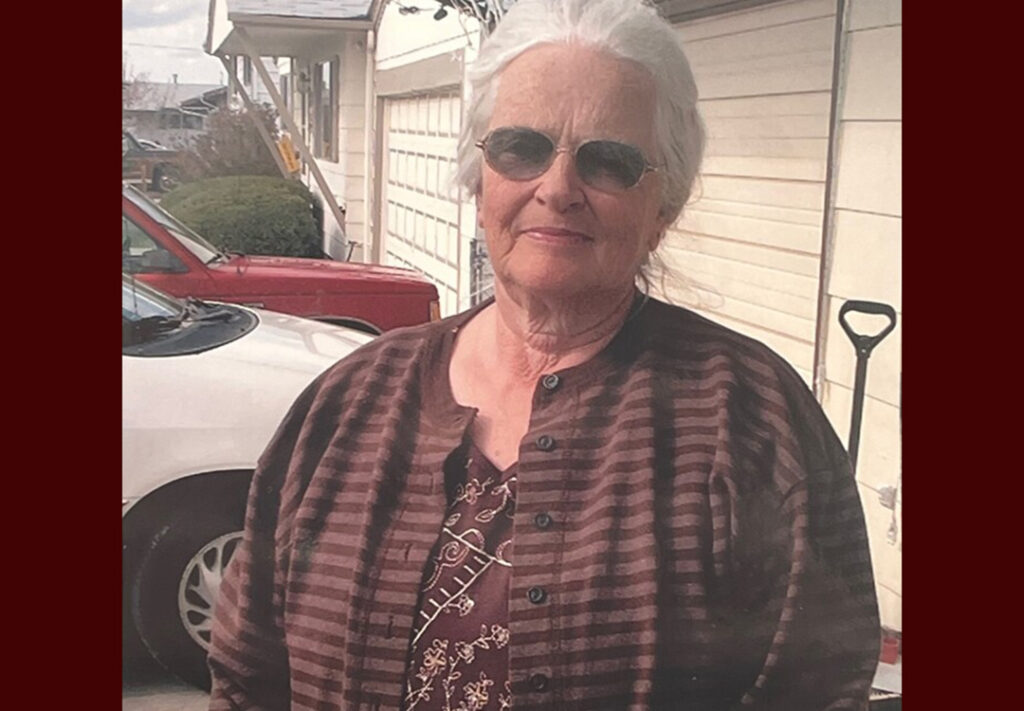 Mary Gertrude Hiser Hammon: July 9, 1937 – June 22, 2022
Mary Hammon passed away on June 22, 2022, from Alzheimer's.
She was born on July 9, 1937, to Robert Jerry Hiser and Zelma Isabelle Grant Hiser in Glenrock, Wyoming. She was raised on the family ranch, located by Lacey Mountain south of Glenrock. She attended Boxelder School for eight years, transferring to Parkerton High School in Glenrock, Wyoming. She graduated in 1955.
She was married to Erle Barto from 1956 to 1958.
She married Kenneth Hammon in 1962. They later divorced.
She worked briefly at Casper College before starting her career as a receptionist. She worked from 1958 to 1995 in radiology at Memorial Hospital. She was a devoted employee and hard worker.
She is survived by two children, Carol Knop (Joseph) of Evansville, WY, and Russell Hiser of Douglas, WY; and five grandsons, Levi Anthony, Cordell and Presley Anthony, Wesley and Harley Knop, Connor Knop, and Ryan and Rachel Hiser.
She has 10 great-grandchildren.
She was preceded in death by her father Robert on May 25, 1984; her mother Zelma on August 15, 1985; her brother Wayne Hiser on October 16, 1969; her brother James Hiser on November 29, 2017; her granddaughter Kody Lee Knop; and her longtime companion Robert Kastner.
She always felt she was misunderstood by her family. She loved her family and friends dearly. She loved animals, flea markets and the outdoors. She chopped her own wood until she was 80. She will be missed.
Services are planned for later this year.
Condolences for the family may be sent to Carol Knop. P.O. Box 50321, Casper, Wyoming, or memorial gifts to Central Wyoming Hospice or Casper Senior Center.
Arrangements are entrusted to the care of Bustard & Jacoby Funeral Home, 600 CY Ave., Casper, WY 82601.