Joyce M. Briley: 1939 – 2022
Joyce Marie Briley, 83, went home to heaven Saturday, June 25, in Laramie, Wyoming, while traveling with her husband.
Joyce was born in Bartlesville, Oklahoma, to Ancel and Edna Ridgel. At age 3, she moved to San Francisco, where her parents supported WWII building warships. Following WWII, they settled in Walden, Colorado, where she graduated from high school, earning a National Merit Scholarship. 
Joyce attended the University of Northern Colorado, earning a bachelor's in mathematics and business. Following college, she worked as a high school math teacher, bookkeeper for the family tool business, and owner/operator of both a home services and vending machine business.
Joyce made Casper her home since 1970. She was an active church member, faithfully attending services since she gave her life to her Lord and Savior as a teenager. She loved sewing, crocheting, baking, cooking, and working on home construction projects. Most of all, she loved to spend time with her grandchildren, reading books aloud, playing games, helping with schoolwork, and attending their activities. She was patient and kind, giving generously of her time and resources to anyone in need. 
Joyce is survived by her best friend and husband of 60 years Paul Briley; brother Gary Ridgel of West Virginia; sons Craig Briley of Atlanta, Georgia, and Nathan Briley of Denver, Colorado; daughters Alison Holmlund and Heather Rieker of Casper, Wyoming; grandchildren Emily, Andrew, Audrey, Peter, Patrick, Ancel, Anna, Katherine, Elizabeth, Julia, Marcus, Brant, Isabel, and Isabeau; and great-grandchildren Caleb, Willoh, Maximillian, and Huxley. She was preceded in death by her parents Ancel and Edna Ridgel.
In lieu of flowers, make donations to Natrona County Meals on Wheels.
Public viewing and visitation will be held from 5 to 7 p.m. July 14, 2022. Funeral services will be officiated by Richard Kull at 10 a.m. on July 15, 2022. The family invites everyone to attend both services at Bustard & Jacoby Funeral Home. 
Arrangements are entrusted to Bustard & Jacoby Funeral Home, 600 CY Ave., Casper, WY 82601.
---
Paul "Wink" Franklin: 1946 – 2022
Paul "Wink" Daniel Franklin, 75, of Casper, Wyoming, passed away on June 29, 2022, at his home in Casper.

Paul was born in Alexandria, Minnesota, to Daniel and Lucille Franklin on Nov. 28, 1946. He graduated from Elbow Lake High School in Minnesota in 1964. After earning a bachelor's degree in mechanical engineering from the University of Minnesota, he worked as an engineer at the Goodyear plant in Akron, Ohio. He continued his career with Goodyear at the Indianapolis Speedway, inspecting racecar tires, then at the Alaskan pipeline, working on tires for earth-moving equipment. In 1979, he moved to Casper, where he worked and ultimately retired from Goodyear Commercial Tire Co. after 45 years of service.

Paul's nickname, "Wink," as he was known to friends and family, was derived from his roots, as the Minnesota Moose and Bullwinkle.

Wink loved to travel, and he traveled throughout the world. Until his later years, he was very active and an exceptional athlete in multiple sports, throwing his final pitch after the age of 70. He was a recipient of the Arlen Davison Award through the Natrona County Master Gardener Program and a VITA Tax volunteer for many years.

Wink is survived by his wife, Carol Bowers, whom he married in 2008; her sons, Bill and Chris; his three brothers, Jim, Mark, and Dave, and his sister, Connie, all of Minnesota; and extended family, including many nieces and nephews. He was preceded in death by his parents as well as his brother-in-law, Pat Prunty.  
He was generous and charitable. He was particularly fond of the Humane Society and Jason's Friends.
One of Wink's requests was that all attendees wear bright colors or your favorite Hawaiian shirt for his services.
Memorial services will be held at Shepherd of the Hills Presbyterian Church, 4600 S. Poplar St., Casper, on Wednesday, July 6, 2022, at 2 p.m. After service, a gathering will be held at the same location, open for all to attend.

Arrangements are entrusted to the care of Bustard & Jacoby Funeral Home, 600 CY Ave., Casper, WY 82601.
---
Ruby Lee: 1955 – 2022
Ruby Lee, age 66, loving mother of four, passed away on Jan. 19, 2022, in Lone Tree, Colorado, at Skyridge Medical Center after losing her courageous battle with cancer.
She was born in Manitowoc, Wisconsin, on April 29, 1955, to her beloved mother, Verna Dodge. Ruby was a hardworking, generous, courageous, loving and kind mother. Ruby also shared these characteristics with her friends and extended family. In her free time, Ruby loved gardening, nature, animals, bird-watching and music. She also loved spending time with family and friends.
Ruby is survived by her son Terence Byers; daughters Azalee Byers (Tim) and Christina Moore (Thomas); mother Verna Dodge; sisters Kathy McKinzie (Tom), Toni Dodge, Thelma Cunningham (Tom), Diane Pischke (Dan) and Melonie Cadwell (Will); grandchildren Kristen Bergh, Shaylynn King, Jovan Bergh, Devyn King, Kyana King, and Aubreeana Moore; and great-grandchildren Jayden King, Karina Bergh, Cameryn King, Avery Bergh, and Penelope Bergh.
Ruby is also survived by many nieces and nephews who adored her.
Ruby was preceded in death by her daughter Shawna Byers, brother Shane Dodge, and grandparents.
If flowers grow in Heaven, Lord, please pick a bunch for us. Then place them in our mother's arms and tell her they are from her children and family that loves her so much. Tell her that we love and miss her, and when she turns to you to smile, place a kiss upon her forehead and hold her in your loving arms.
You are loved and missed dearly; you will never be forgotten. Rest easy, our beautiful angel.
---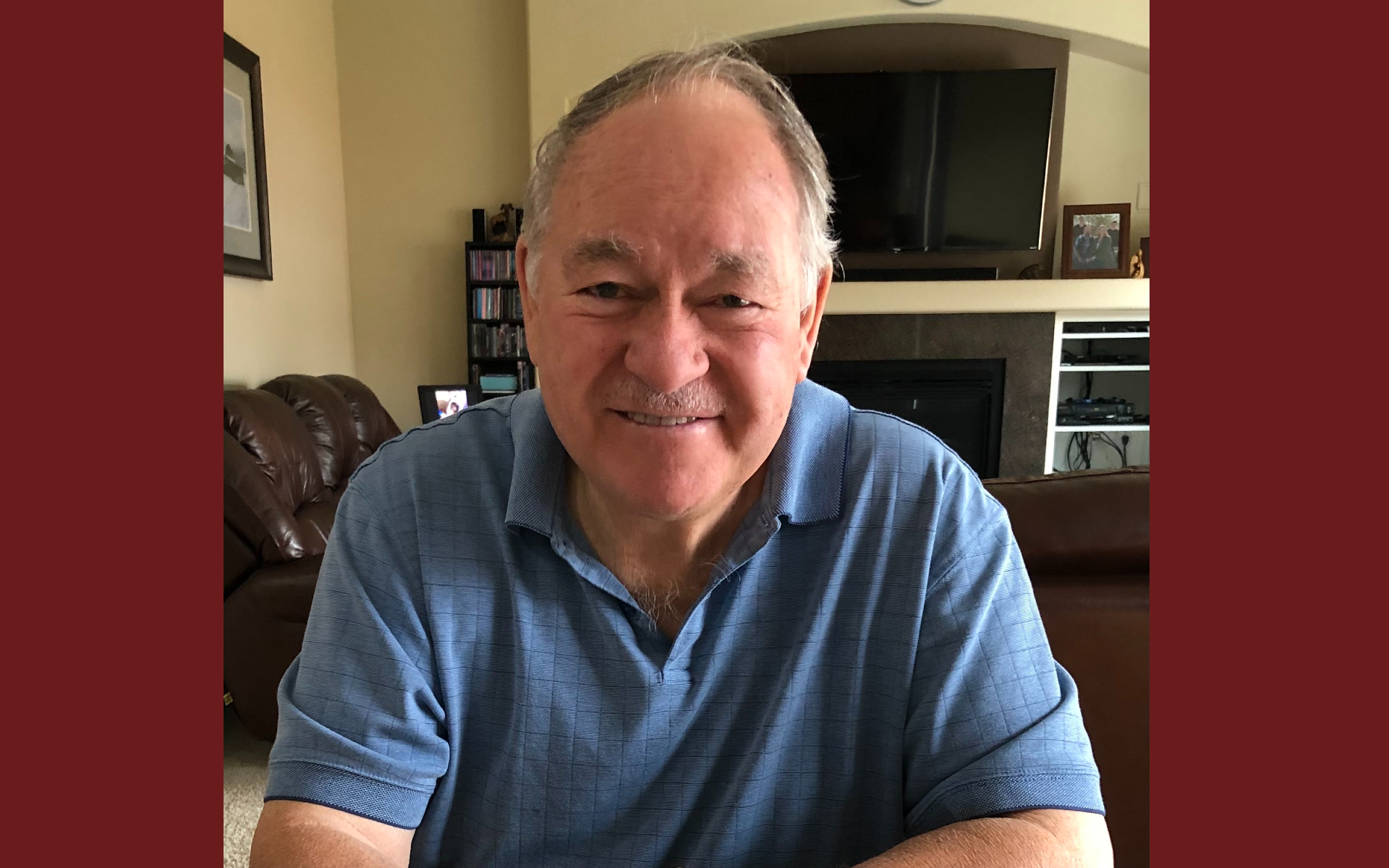 Charles Ray Roessing: 1946 – 2022
Charles "Charlie" Ray Roessing, 75, resident of Aurora, Colorado, loving husband of Edie, and amazing father to Heather and Karen, went to be with his Lord on June 26, 2022.
Charlie was born on Nov. 11, 1946, in San Marcus, Texas. He was the son of Hilmar and Elsie Roessing. During his childhood, he moved to California, then to Worland, Wyoming, in 1960. A few years later, he moved to Thermopolis, Wyoming. He graduated from Hot Springs County High School in 1966 and was a member of the Wyoming National Guard.
He married the love of his life, Edie Roessing, on Sept. 27, 1968, in Thermopolis.
He began his career with Reda Pump in 1968, working out of the Thermopolis plant. In 1974, he and Edie welcomed their daughter Heather to the family. He transferred to Powell, Wyoming, in 1975. In 1976, they welcomed their second daughter, Karen, to the family. In 1978, he was transferred to Farmington, New Mexico, where he was promoted to field service manager of the Four Corners Region for Reda Pump. In 1988, he was transferred to Casper, Wyoming, where he continued as a field service manager for the Rocky Mountain Division.
During the 1990s, he started to work overseas for Schlumberger. His first trip to Russia was in 1992. While in Russia, he worked in Siberia in very remote areas, which was during the time Gorbachev was in power. From November 1999 through December 2004, he worked out of Jakarta, Indonesia — specifically on Pabelokan Island — servicing offshore oil field pumps. This was his favorite place to work because he made many friends and has many keepsakes from working there. From 2005 to 2006, he worked out of Mumbai, India. In 2006, he transferred back to the Reda/Schlumberger plant in Casper, Wyoming. He retired in 2008 after 41 years of service.
He attended First United Methodist Church in Casper, Wyoming, and after the move to Aurora, Colorado, in 2008, he attended Crossroads Community Church in Parker, Colorado. He loved spending time with his family and friends, working in his yard, listening to country music, working in his home office, and traveling to new places. He never met a stranger he didn't like and could talk to anyone. Most all the neighborhood kids knew Charlie. He was always learning how to fix things and shopping for a good deal.
He is survived by his wife Edie Roessing and his two daughters Heather (Alan) Baxter of Elizabeth, Colorado, and Karen (Robert) Norris of Parkville, Missouri. He has three grandchildren: Dylan Baxter, Ryan Baxter, and Megan Norris. He is also survived by his brother Bill (Edith) Roessing of Worland, Wyoming; sisters Corine Willoughby of Orlando, Florida, Pat Sheldon of Prescott, Arizona, and Betty Aksamit of Casper; and his extended family, including nieces, nephews, and cousins.
He was preceded in death by his parents as well as his brothers Gene "Frog," Rusty, and Stanley Roessing.
A celebration of life will be held on Sunday, July 24, 2022, from 1 to 4 p.m. at the Roessing Home, 25936 E. 4th Place in Aurora, Colorado. A graveside service will be Sept. 16, 2022, at 11 a.m. at Monument Hill Cemetery in Thermopolis, Wyoming.
---
Richard Smallman: 1939 – 2022
Richard Smallman, age 82, of Casper, Wyoming, passed away Sunday, June 26, 2022, at Wyoming Medical Center.
Born in Nettleton, Arkansas, he was the son of the late Ben Allen Smallman and Eunice Pepper Smallman.
Dick, as he was known to family and friends, was a successful businessman. His last business was repairing windshields. He finished his education in the military service.
The Smallmans were hardworking cotton farmers of Scottish descent. Dick grew up in the fields picking cotton, alongside his father and his brothers. "Going to the gin" meant payday, getting paid for all of the cotton picked. This is one of his favorite memories as a boy. Even though this was hot, hard work, the brothers played around, tossing cotton balls at each other.
He enjoyed playing his guitar and singing country western music. He also enjoyed tinkering with electronics.
He was preceded in death by his son Mark Allen Smallman and his brother Clarence Smallman.
He is survived by his wife Brenda Smallman of Casper, Wyoming; his son John Michael Ridley and family of Baltimore, Maryland; and his brother Lawrence Smallman and family of Arkansas. 
Funeral services will be held Wednesday, July 6, 2022, at Bustard & Jacoby Funeral Home, officiated by Elder David Perino.
He will be inurned at the Oregon Trail State Veterans cemetery.
Arrangements are entrusted to the care of Bustard & Jacoby Funeral Home, 600 CY Ave., Casper, WY 82601.