Helen B. Sherwin: December 3, 1946 – July 11, 2022
Helen Bea (Jones) Sherwin was born on December 3, 1946, in Cody, Wyoming. She would spend her life telling stories about growing up in Cody and Yellowstone and her continued friendships from her early days in Cody. She moved to Casper and graduated from Natrona County High School in 1965.
On August 6, 1966, Helen married Norman Sherwin and together they raised their family in Casper. Helen was devoted to her children and never missed a single baseball game, hockey game, waterski tournament or any other event that involved her children. Although she loved being a mother, becoming a grandmother brought her enormous joy and fulfillment.
In 2012, Helen and Norm moved to Riverton, Wyoming. Helen's strength and gentle kindness were never more evident than when she helped her beloved husband through his journey with dementia. She became his caregiver and his champion, and she never left his side. She was a model of love and devotion.
Helen recently moved back to Casper and was very happy to live near her dear friends and family. She quietly passed away in her new home on July 11, 2022.
Helen never met a stranger. Her kind and gentle demeanor enabled her to make friends wherever she was — whether that was from the many years she spent as an insurance agent or standing in a grocery line. Her natural ability to connect with people and her sincere concern for others are evident in the numerous friendships she treasured, many of which spanned decades.
Helen was preceded in death by her parents Mickey Kofford and Frank Jones, her husband Norman Sherwin, and her brother Arndt Hanson. She is survived by her children Sean (Kris) Sherwin and Dawn (Randy) Royal, her grandchildren Sheridan Sherwin and Gregory Sherwin, her sister Cloann (Dan) Guernsey, her sisters-in-law Lorraine Broughton and Nancy Tuley, her step-grandson Grant (Melissa) Royal, her two step-great-grandchildren Charlotte and Olivia Royal, and longtime friends Dennis & Carolyn Ryan and Dick & Jan Burnett.
A Mass of Christian Burial has been scheduled on July 25, 2022, at 10 a.m. at Saint Anthony's Catholic Church in Casper, Wyoming. The Rosary will be prayed before the Mass at 9:30.
It was Helen's wish that remembrance donations be made to St. Jude Children's Hospital.
Arrangements are entrusted to Bustard & Jacoby Funeral Home, 600 CY Ave., Casper, WY 82601.
---
Arlene Y. Ellis: October 17, 1933 – July 14, 2022
Arlene Y. Ellis went to heaven 10:27 July 14, 2022, to be with her husband, Jack G. Ellis. She passed away in
the Platte County Legacy Home in Wheatland, Wyoming.
Arlene was born on a ranch northwest of Crawford, Nebraska, to Alvin G. Reynoldson and Murell V. Reynoldson October 17, 1933. Jack and Arlene were married on April 15, 1950, and celebrated more than 69 years together and have been apart since May 12, 2019.
Arlene lived most of her life in the Crawford, Nebraska, area and attended Crawford High School in Crawford and met the love of her life, Jack, while playing the accordion and guitar for dances.
She was a ranch wife and in 1956 they moved from the Francis Anderson ranch of Hay Springs, Nebraska, to the
A.G. Reynoldson Ranch four miles south and four miles west of Crawford, where they lived and worked until they bought the M & L Market in Crawford from Marion and Loraine Jones. They moved to Crawford and worked in the store together and managed the ranch until 1982, when their health was declining and they could no longer work 24/7. They sold the store to Mr. & Mrs. Gary Galey. Arlene was a people person and never knew a stranger, and her home, love and generosity were always open to provide a meal, a bed or assistance to others. She was a Charter Member of Crawford Eagles Club, member of the Fraternal Order of Eastern Star and supporter of the activities in the Crawford community. Jack and Arlene enjoyed square dancing, trips to Deadwood South Dakota and traveling with family and friends. She was kind, generous, and caring, and enjoyed sharing with those in need.
She is survived by her son Steven (Mary Ann) Ellis of Cheyenne, Wyoming; daughter Sheri (Ray) Hoevet of
Casper, Wyoming; seven grandchildren; and twelve great-grandchildren. She was preceded in death by her parents
and husband.
In lieu of flowers, please make donations to the Crawford Eagles Club and the Masonic Lodge, now located in
Mitchell and Scottsbluff.
Services are to be held Sunday, July 24, 2022, at 2 p.m. at the Crawford Community Building, with interment in the Crawford Cemetery. There will be a reception after the interment at the Community building.
---
Sarah Mae "Sally" Arellano: 1948 – 2022
Sarah "Sally" Mae Arellano, 74, of Rawlins, Wyoming, passed away on June 24, 2022.
She was born in Athens, Ohio, on January 20, 1948, to Roger A. and Myrtle M. Gould. Sally graduated from Tecumseh High School in New Carlisle, Ohio, in 1967, where she was active on the drum major team and worked as a journalist for the high school newspaper. In 1967, Sally attended flight attendant school for Trans World Airlines (TWA) and, following, enrolled at Ohio State University from 1968 to 1969 to pursue a degree in journalism. During a weekend trip to Chicago, she met and fell in love with Gilbert M. Arellano, whom she married on February 22, 1969.
Sally was very lighthearted and always lived for the moment. She was an avid animal lover throughout her life and enjoyed cooking, reading, listening to music, shopping, traveling, dining, playing solitaire and decorating her home.
Sally is survived by her husband Gilbert M. Arellano of Rawlins, WY; daughter Laura M. Briot (Brian Briot) of Casper, WY; and sister Barbara A. Zobairi of Fort Worth, TX. She was preceded in death by her parents Roger A. and Myrtle M. Gould, sister Virginia R. Gould and son James B. Arellano.
A private memorial service will be held in her honor with family members and friends.
---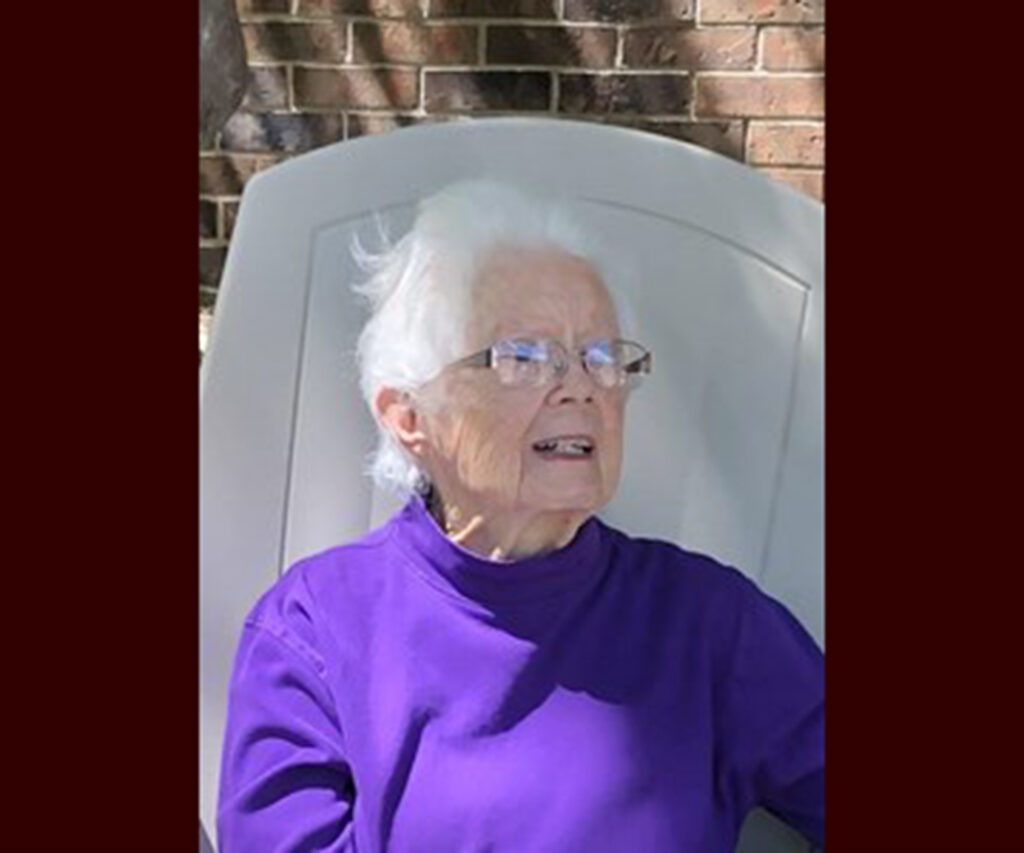 Mary Jo Thompson Masters: 1929 – 2022
Mary Jo Thompson Masters was known to her friends as "Jo." She went home to her savior on July 13, 2022, in Casper, Wyoming. She was 92 years old. She experienced a cardiac arrest and passed peacefully in her home.
She was a telephone operator and retired in Little Rock, Arkansas, in 1996. Subsequently, in her retirement years, she also worked as a church secretary. One of her great loves was sewing; she was very talented, with the skills of a professional tailor. She also made baby blankets and bibs for seniors for those in need. She was active in the Casper Church of Christ and was close to her church family.
Jo was born in Lipan, Texas, on December 2, 1929. Her parents were Joseph Otto Thompson and Cassie Lois Brock Thompson from Eastland, Texas.
She is survived by her four children: Connie Ruth Johnson of San Francisco, CA; Stanley Ross Masters of Rock Springs, WY; Clarence Craig Masters of Mountain View, WY; and Jeffrey Scott Masters of Casper, WY. She has six grandchildren and 10 great-grandchildren. She was predeceased by her husband Stanley Wray Masters in August 2001.
The words that sum up Jo's life are "Love of God and Family."
A "Celebration of Jo's Life" will occur on Saturday, July 30, 2022.
Time: 10:30 a.m., with a luncheon after the service.
Place: Casper Church of Christ, 2344 E. Second St., Casper, WY 82609.
Arrangements are under the care of Newcomer Casper Chapel.