Arthur "Ed" Day: February 23, 1948 – November 4, 2021
Arthur "Ed" Edward Day passed away November 4, 2021. He was born February 23, 1948, in Casper, Wyoming, to Nelson Edward Day and Merrie Christmas Carlson Day. He was the oldest of four sons. He was raised in Casper, attended Dean Morgan Junior High, and graduated from Natrona County High School in 1966.
His family moved to Hawaii in 1966 and he went to work for the Pearl Harbor Shipyards. In 1968, he joined the U.S. Army. His unit was all Hawaiian except for him. They called him "Pineapple" because even with his nice tan he stuck out like a sore thumb. He served his country in West Germany and Greece until he returned to Wyoming in 1971. After he moved to Casper, he joined the National Guard.
After returning to Wyoming, he attended Central Wyoming College in Riverton, where he met and married Sherry Tilley Moore on August 18, 1972. They were married for 28 years until they divorced. He adopted her daughter, Tami, when she was 14 months old. In February 1973, the new family moved to Casper and Ed went to work for Control Data. In 1976 they welcomed their son Sean Edward into the family.
When Control Data closed, Ed went to work for Pancratz Roofing, where he was crew foreman. After Pancratz closed he worked for American Trucking before becoming an owner/operator leasing his truck to Black Hills Trucking. Years later he sold his truck and went to work for L.L. Smith Trucking. He then gave up trucking to become a caregiver for his parents until they passed in 2002. After that, he went to work for Teton Homes and Toromont.
He was a Past Commander for the American Legion, where he was active with the Avenue of the Flags and in charge of the cemetery records, building wooden crosses to place on the Veterans' graves. While a member at the Legion, he also did some bartending and janitorial work for the club. He was also a Past Commander at the VFW. He was a past member of the Eagles Club and the NRA. He was a former Scoutmaster for Bar Nunn Cub Scouts, Boy Scout pack and Explorer Troop #73.
After retiring, he resided with his best friends by his side at home in Bar Nunn, where he had lived since 1974. His Beagle, Snoopy, traveled coast to coast with him while he was truck driving. His current dog, an energetic, loving lab, Jeb, misses him dearly, but has a new family with two dogs, Trixie and Falkor. They will give him lots of loving attention. Ed had a stroke two years ago; he was so worried about Jeb, which led to many fits about leaving rehab early so he could be at home with his dog. Sean and Tami finally conceded and let him go home with Jeb. His last two years were tough, but he was happy to be home and looked forward to his grocery shopping or hardware store trips with Sean. He was always happy to see us and regale us with stories of his latest projects. Dad with his trusty companions following behind was always tinkering around the garage, inventing things to make his life easier. We can't wait to see what he is building now. He's probably on a warm beach building a little hut so he can sit in his chair with his ice-cold drink in the shade. Till we meet again, "Primo," we love you.
Services with Veteran Honors are being planned for summer 2022.
Survived by his brother Robert (Darenda) Day of Kearney, AZ; daughter Tami (Thomas) Lebahn of Casper; son Sean (Hillery) Day of Bar Nunn; beloved cousin Sue (Chris) Limmer of Powder River; grandchildren Chance Lebahn of Casper, Amethyst Whalen of Casper, Sapphire (Brennen) Fox of Lubbock, TX, Tristan Lebahn of Casper, Brenden Day of Casper, and Ethen Day of Casper; great-grandchildren Nova, Casper, Beatrice and Lola of Lubbock, TX; several nieces and nephews; and other family members and close friends.
Preceded in death by his maternal grandparents Arthur and Maude Carlson, his paternal grandparents Jesse and Clara Day, his parents Nelson and Merrie Day, and his younger brothers John Day and Donald Day.
Arthur "Ed"ward Day will be Saturday, August 6, 2022 at 11 a.m. at House of Our Shepherd Church, 12540 Notches Road, Powder River, Wyoming. Immediately following, there will be a reception at the VFW, 1800 Bryan Stock Trail, Casper, Wyoming. Military services with the honor guard will be at 1:30 p.m. at the VFW. The reception will be Ed's last Hawaiian Luau, so please wear your favorite Hawaiian shirt or attire.
Arrangements are entrusted to the care of Bustard & Jacoby Funeral Home, 600 CY Ave., Casper, WY 82601.
---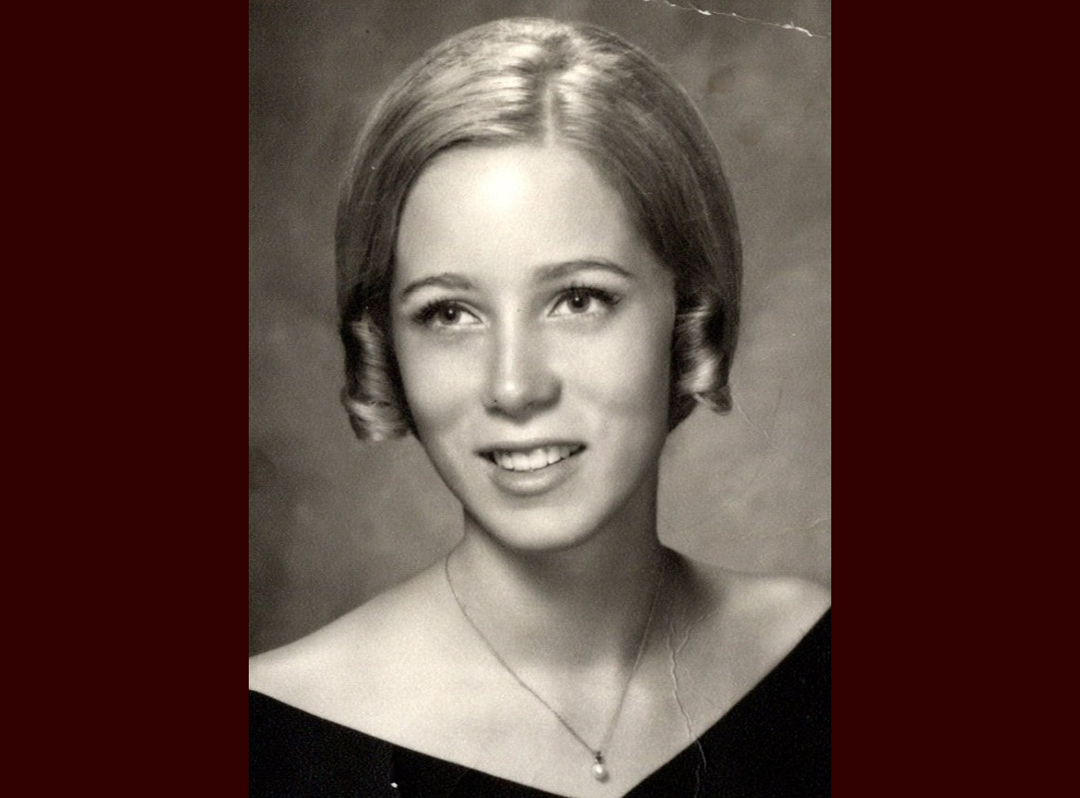 Judith Ann Tucker: August 9, 1952 – July 17, 2022
Judith Ann Tucker, 69, passed July 17, 2022, on Hospice Care in Casper, Wyoming, after a long battle with cancer.
Judith was born in Redding, California, on August 9, 1952. She was placed in a Catholic orphanage after the untimely death of her birth parents. Ruth (Urbank) married James Kelling and they adopted Judy. James Kelling passed away unexpectedly at the age of 47. Later Ruth Urbank met and married Corwin Tucker and he adopted Judy as to have their last name Tucker.
Judy attended an all-girls Catholic school. She met and married Harold Nicholas and they had three children, Jason, Nichole, and Mark. Judy was a waitress most of her adulthood. She had a long career with Denny's and Perkins as she traveled for Perkins opening and training employees. She also opened a floral business, "Designs by Judy," in '06. She volunteered with The Elks, The Lions Club, The VFW and Ladies Bible Study in Drexel, Missouri, with her father Corwin. After moving a few times, she settled in Casper, Wyoming, in 2018. Judy came back to her faith and attended Bible study and Mass at Our Lady of Fatima in Casper. She loved her new life in Casper and made many good-hearted, true friendships. She enjoyed lunches with her friends and BBQs with her family.
Judy is survived by her brother John Tucker (Pam); sister Kathy Pride; son Jason Nicholas (Alison) and their sons Justin, Tyler, Alex, Nic and Evan; daughter Nichole Stevens (Larry) and their kids Amber, Breanna and Dylan; and great-granddaughter Kirra.
She was preceded in death by her parents Corwin and Ruth Tucker and son Mark Nicholas.
Funeral services are Saturday, August 6, 2022, at 10 a.m. at Our Lady Of Fatima in Casper. Father Vaske will be performing Mass.
A private burial will be Monday, August 8, at Highland Cemetery in Casper. Memorial donations may be made to Central Wyoming Hospice and Transitions, located at 319 S. Wilson St., Casper, WY 82601.
Our family wishes to extend dear gratitude to the residents and staff at St. Anthony Manor, Our Lady of Fatima, Rocky Mountain Oncology, Bear Country Home Health and Meals on Wheels…As you all showed her love, compassion, true friendships, comfort, smiles and laughter. You ALL made her life beautiful here in Casper, Wyoming.
Arrangements are entrusted to the care of Bustard & Jacoby Funeral Home, 600 CY Ave., Casper, WY 82601.
---
Ray M. Clamp: November 27, 1925 – July 26, 2022
On July 26, 2022, the Clamp family lost our Dad, our Popper, our Hero when he left us to join Mom. Dad spent his last days surrounded and cared for by his kids and grandkids in their brick house in Mills where he raised his children and enjoyed his grandchildren.
Ray M. Clamp was born on November 27, 1925, in Wheatland, Wyoming, to Wilda Marie (Corson) and Joseph Clamp.  His dad left when he was young and Ray grew up fast, always there to help care for his brother, George, and always loving his "Ma." He moved frequently during his childhood, living in countless Wyoming towns and attending multiple schools a year. It was a hard time, but he had good memories thanks to a special relationship with his two uncles, Wes and Howard Corson.
He met the love of his life, June Curtis, at Torrington Junior High, but would leave her to enlist in the Army. Ray was one of the younger veterans of WWII. He entered the Army at age 18 and served during the war and after, helping with the reconstruction, earning service credit in both WWII and the Cold War.
After returning from active duty, Ray and June were married in Harrisburg, Nebraska, on August 5, 1946. Ray soon became an apprentice bricklayer, working with June's father. In July 1947 the young couple was blessed with the birth of their son, Danny Ray, only to lose him four months later from viral pneumonia. This loss would be felt for the remainder of Ray's life. He carved a gravestone for Danny and then re-carved it on the 50th anniversary of Danny's death.
The Clamps would have five more children with the birth of Linda the next year, followed by Sandra and Steve while Ray was working at the University of Wyoming. Curtis and Scott joined the family when they settled in Mills, first in their little trailer before moving our house on 7th Street.
Long before it became the norm for fathers to take part in their kids' lives, Ray was involved in all our activities from PTA to youth sports and on to motocross and 4-H. His company sponsored racing cars, ball teams, car shows, hockey tournaments and livestock sales. Ray was instrumental in the remodel of the Junior Baseball Park with mostly volunteer time and materials. He was always willing to pitch in with community projects and was a charter member of the Mills Volunteer Fire Department and the Mills Mt View Lions Club. He was both a general and masonry contractor and was proud of being one of the last union brick contractors in Wyoming. His company, Ray Clamp Masonry, became well known and respected for the quality of their work and his sons and son-in-law continued that reputation.
Ray had a big presence in the lives of his grandkids. Named Popper by his first grandson, Kenny, he became an institution for not only our family but for our community. Each of his kids and grandkids have stories to tell of being rescued from car trouble, home repairs or even being bailed out by Dad/Popper. That service was many times extended to our friends. The Clamp kids weren't always easy to raise, but we have all made it to "old" age due much to his efforts. The family continued to gather every Christmas with 50 to 65 in attendance.
Ray and June spent their retirement exploring the states and Canada in their motorhomes, traveling from coast to coast to huge cities and country roads, many times taking the road less traveled long before GPS was available. From trips to Europe to revisit his war years to camping trips learning to fly fish, children and grandchildren were included in these adventures.
With his sons' help, Ray restored several cars, including the first car and pickup he ever owned: a 34 American Austin and a 55 Ford F100. He was a fixture at the car show, still winning awards at this year's Cruisin' Show.
Ray was preceded to Heaven by June, his wife of 74 years; his mother Marie; his brother George; his son Danny; his son-in-law Larry Montgomery; and his special niece Joanne Stoneking. He leaves those who will miss him: children Linda Montgomery, Sandra Warner (Jeff), Steven Clamp (Peggy), Curtis Clamp (Kelly), and Scott Clamp (Linda); grandchildren Ken (Teresa), Taffi (Duane), Tom (Lisa), Jeff (Lori), Chris (Jami), Ray, Natalie (Chris), Jamie (Clae), Jeremy (Jessica), Kaspen, Riley, and Daniel (Lexi); 17 great-grandchildren; and five great-great-grandchildren.
Ray had the ability to fix anything with resources on hand, a skill we all took for granted. Sadly, the one thing that he couldn't fix was Mom's health. He gave all of his time and love to keep her with him, but he lost that battle in August 2020. He then fought hard to stay with us and proved what we already knew. Our Dad/Popper was the strongest and most amazing person and we were the most blessed family to have him for almost 97 years.
The family would like to thank Hospice Transitions, Dr. Lloyd, and Mysty, his therapist, who gave loving care to our Dad. They made it possible for us to keep him home with us, making his final days more comfortable. We would also like to thank John Huff for allowing us the use of Yellowstone Garage for Dad's celebration.