Gloria Patricia English: March 17, 1960 – July 25, 2022
Gloria Patricia English, age 62, passed away on Monday, July 25, 2022, after a battle with cancer.
Gloria was born in Detroit, Michigan, although her heart belonged to Wyoming and the "big, open sky." She lived there until moving with her family to Maryland.
When her children reached adulthood, she returned to Wyoming and lived there for the rest of her years.
Gloria laughed loudly and swore often. She did what she wanted, when she wanted. She loved and was loved by many.
She is survived by her children, who she affectionately called Ms. Priss and Prince of Mine, Savannah English and Max Robert English II; their spouses, Christopher Hinkamper and Alysia English; her grandchildren, Sloane English and Atlas English; and her animal companions, Devo and Finn.
A celebration of life will be held at her home on Saturday, July 30, 2022, at 2 p.m. In lieu of flowers, please consider donating to Poverty Resistance in Casper, Wyoming: https://www.povertyresistance.org/.
We adored our Gloria: Mother, Gigi, and friend. She will be so missed.
Arrangements are entrusted to the care of Bustard & Jacoby Funeral Home, 600 CY Ave., Casper, WY 82601.
---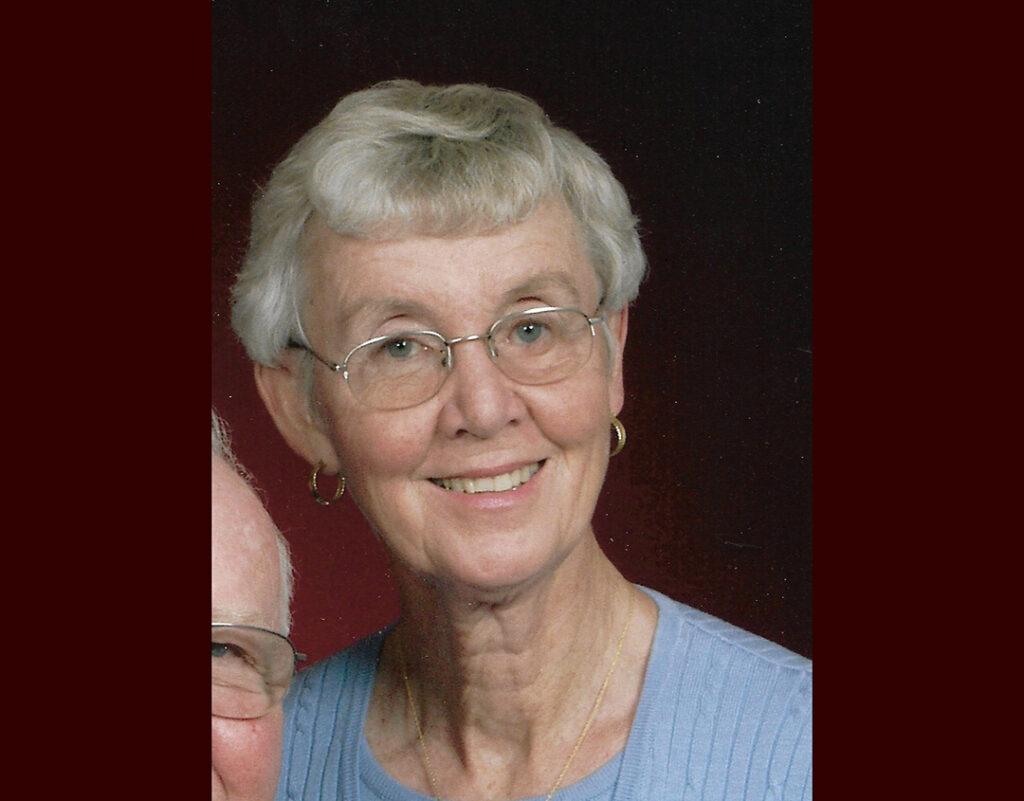 Sheila Best Kimble: Aug. 8, 1939 – July 26, 2022
Sheila Best Kimble passed away on July 26, 2022. She was born August 8, 1939, in Dauphin, Manitoba, Canada. She attended Carleton University in Ottawa and completed the Royal Canadian Air Force Reserves Program. After receiving a Masters Degree at Syracuse (New York), she moved to Northfield, Minnesota, to serve as Assistant Dean of Women at Carleton College and Career Counselor at Normandale Community College.
She married Graham Kimble in 1972. They retired to Casper, Wyoming, in 1993. She stayed busy volunteering for Make-a-Wish, Wyoming Medical Center and her faith community. She also enjoyed travel, golf and skiing.
Sheila is survived by grandchildren Jake (Cassie), Tyler (Andrew), Daniel, Shae (Cole) and Roy (Theresa); great-grandchildren Lyla, Landon and Theodore; stepdaughter Patti (Valerie); son-in-law Bud; nieces Kathy and Terri; and nephew Les. She was preceded in death by her husband Graham, stepdaughter Margaret, and sisters Marie and Barbara.
Services will be held at Shepherd of the Hills Presbyterian Church on Friday, August 5, at 1 p.m. In lieu of flowers, please send donations to Wyoming Dementia Care.
Arrangements are under the care of Bustard and Jacoby Funeral Home, 600 CY Ave., Casper, WY 82601.