Arthur H. Bennett: 1956 – 2022
Arthur Bennett, 65, of Casper, Wyoming, passed away Monday, July 25, 2022, at the Central Wyoming Hospice & Transitions house.
He was born to the late JoAnne LaMarre and Marvin Gress on September 28, 1956.
Art was a one-of-a-kind person who loved to ride his Harley and watch the Green Bay Packers. He was a cook by trade and enjoyed spending time with friends playing darts.
He was preceded in death by his wife Marie Bennett.
Art is survived by his two children Nick Bennett and Danae Daniels; brothers Jim Bennett and Blaine Gress; and sisters Shawn Schauer and Shannon Reed. He is also survived by 11 grandchildren, seven great-grandchildren and many nieces and nephews.
Arrangements are under the care of Newcomer Casper Chapel.
A visitation and service is scheduled for Wednesday, August 3, 2022, from 12 p.m. to 1 p.m. at Newcomer Cremations, Funerals & Receptions, 710 E. 2nd St.
---
Gail L. Thayer: 1938 – 2022
Gail L. Thayer of Casper, Wyoming, died on Friday, July 29, 2022, at Wyoming Medical Center. He was 84. He was born on March 27, 1938, in Grand Island, Nebraska. He grew up and attended school in Shoshoni, Wyoming. In 1963 he married Lucy VanArsdale and together they had three daughters, Elizabeth, Jennifer, and Sarah.
Gail served four years in the United States Navy as an electrician's mate. After his service, he worked as an electrician for the Wyoming oil industry.
He dedicated himself to bettering the Casper community by being a charter member of the Casper Habitat for Humanity, helping build homes. He also was an active volunteer for the Casper Meals on Wheels, helping to deliver meals to many residents in need.
The epitome of good people, Gail was very ornery in the best way. There were not many people who could resist a laugh when he started making his jokes and telling his stories. He will be greatly missed.
Gail is survived by his wife, daughters, grandchildren and great-grandchildren.
Per Gail's wishes, an intimate family memorial has been held. Memorial donations may be made in Gail's name to the Casper Habitat for Humanity.
Arrangements are under the care of Newcomer Casper Chapel.
---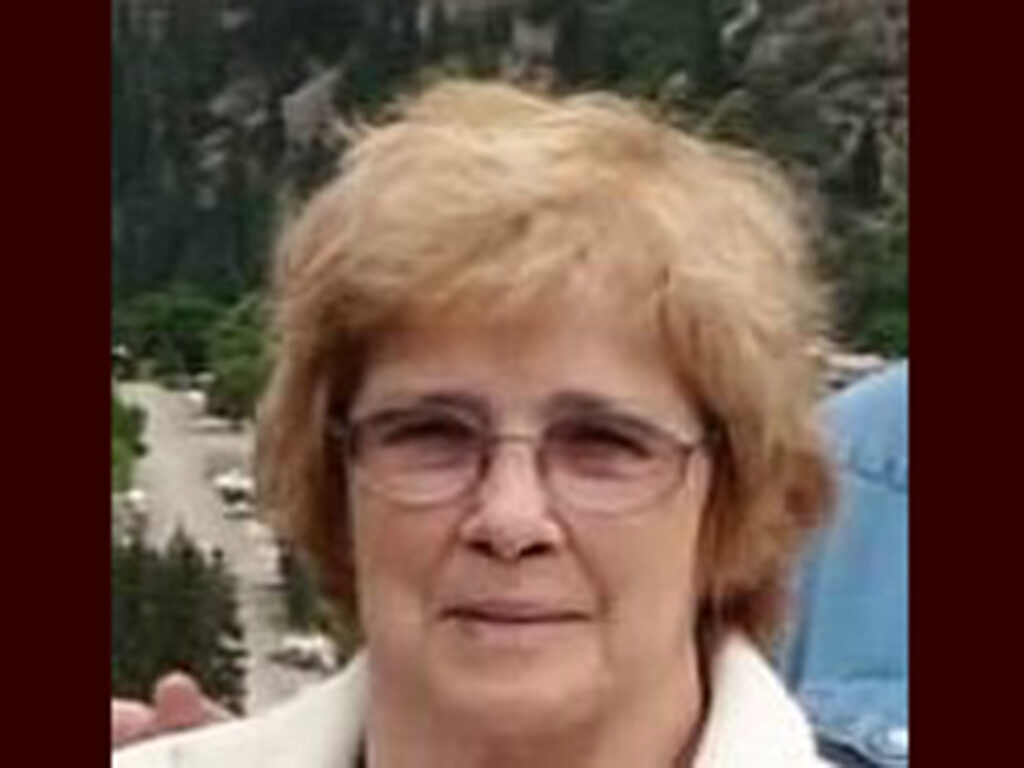 Estella Grace Nash: 1937 – 2022
Estella "Stella" Grace Nash, 85, died July 26, 2022, at home in Casper, Wyoming, after a long battle with COPD.
Stella was born in Omaha, Nebraska, on January 27, 1937, to Tamsy and George Eggleston. Her family moved to Cheyenne, Wyoming, in 1953. Stella graduated from Cheyenne Central High School in 1956. She married Dwain McCard on October 17, 1957, and from this marriage two girls were born, Dixie and Tammy. They later divorced, and she married Don Nash on February 17, 1967. Don brought to the marriage seven children of his own: Danny, Karen, Kathy, Alvie, Jackie, Terry and Denise.
Stella and her family moved to Casper in 1973. She worked in banking, which she loved until her retirement in 2010. She also loved going out for breakfast, camping, doing Brazilian embroidery, and tole painting. She had a fondness for pugs and raised two, Princess Tina Marie and Candy. However, she did not have a fondness for cooking and often said the Traeger made a bad cook look like a good cook. It has been said by many and her family agrees that Stella was kind, sweet, loyal, and witty. She loved her family and enjoyed spending time with her grandchildren and great-grandchildren.
Stella is survived by her husband Don, daughters Dixie (Doug) Severson of Colorado and Tammy (Tom) Cowan of Casper, granddaughter Kaylee (Chris) Taylor of Casper, grandson Casey Cowan of Casper, great-granddaughter Brylee Taylor, and great-grandson Carson Taylor. She is also survived by her children by marriage Karen (Tony) TerBorg of California, Alvie (Bonnie) Schroeder of Washington, Jackie Andes of Washington, Terry (Kathy) Nash of Texas and Denise (Gary) Hendershot of Texas; and numerous grandchildren and great-grandchildren.
Stella told us many times that she did not want any services, and we will respect that. She was loved and will be missed.