Joshua L. "Josh" Atkinson: 1972 – 2022
Joshua Lee Atkinson, 50, of Casper, Wyoming, passed away on Thursday, February 10, 2022.
Joshua "Josh" was born on January 14, 1972, in Marshalltown, Iowa, to Laurie (Atkinson) Kihle.
Josh moved with his mother as an infant to Cheyenne, Wyoming, and then soon on to Casper, where he spent the remainder of his life.
Wyoming was the perfect fit for Josh because he loved the outdoors here. As a young kid, Josh would backpack camp with his grandfather, Dick Atkinson, up in the mountains. As he grew, he would camp by himself under a simple tarp and his backpack. He also developed a love of bicycles, and would ride all over the state. He worked jobs with companies in Casper specializing in road and mountain bikes and had built for himself some high-quality bikes. He certainly was an expert when it came to bikes. He also poured himself completely into his hobbies and interests, which included art and photography. More recently, he developed the skills to build model cars with incredible detail, so much so that he was asked to create documentation in building a model for one model car company. Josh was very engaging in conversation, and was knowledgeable on many subjects. Josh, along with his grandmother, Marilynn Atkinson, were also members of the Jehovah's Witnesses in Casper, and had many close friends there.
Along with his mother Laurie and Ron Kihle, Josh is survived by his brother Andrew Kihle in Kansas City, KS, and his sister Rachel (Kihle) Caschette in Thornton, CO. Also many aunts, uncles and cousins.
His family and friends do love him and will miss him a lot.
A memorial service will be held Saturday, August 6, 2022, from 1 to 4 p.m. at the Mills Community Center, 401 Wasatch in Mills. Snacks and refreshments will be served.
---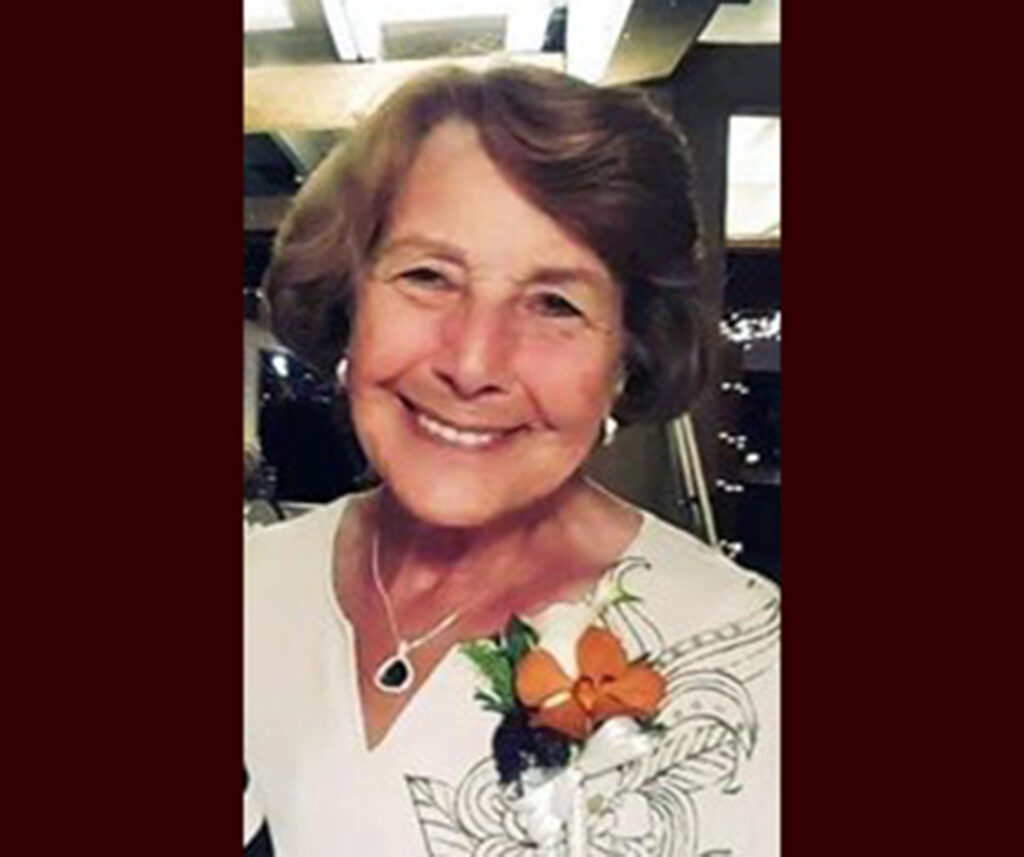 Marilynn Maureen Atkinson: 1936 – 2022
Marilynn Maureen Atkinson, 85, of Casper, passed away Sunday, January 23, 2022, at Life Care of Casper.
Marilynn was born on April 9, 1936, in Des Moines, Iowa, to the late Grace Free. She married the late Richard Atkinson in 1951. They had five sons and one daughter. They lived in Marshalltown, Iowa, until 1972, then they moved to Cheyenne, Wyoming, and later to Casper.
Marilynn was an active member of the Kingdom Hall of Jehovah's Witnesses.
She is survived by three children: Michael (Anne) of Boulder, Colorado, Laurie Kihle (Ron) of Wichita, Kansas, and Wesley (Sandy) of Casper, Wyoming. She is also survived by her sister Sharon Moorefield of Fort Worth, Texas; 17 grandchildren; 27 great-grandchildren; and two great-great-grandchildren, with two more due this spring.
She was preceded in death by her mother, husband, three of her sons (Kelly, Danny, and Wade), and one granddaughter (Jackie).
A memorial service will be held Saturday, August 6, 2022, from 1 to 4 p.m. at the Mills Community Center, 401 Wasatch in Mills. Snacks and refreshments will be served.
---
Patsy Lou Alm: 1936 – 2022
Patsy passed away peacefully at home in Casper, surrounded by her family and friends on April 13, 2022.
Patsy was born in Sundance, Wyoming, on June 6, 1936, to Donald and Gladys (Storm) Griffis. She grew up on their ranch in the beautiful Black Hills near Hulett. She was active in the rodeo growing up, competing in barrel racing, pole bending, and heeling, and she even won Rodeo Queen in 1954. She graduated from Hulett High School in 1954. She went on to obtain a bachelor's degree from Black Hills State University.
She was the president of WESC Federal Credit Union until her retirement after 45 years of employment.
Patsy married Richard Alm on July 18, 1974, in Douglas, Wyoming. They had a wonderful marriage and loved to travel and spend time with their family.
After Richard's passing, Patsy spent as much time with her children, grandchildren, and extended family as she could. She was always off on one adventure or another. Patsy will be remembered for her fierce love of her family, and her tendency to say whatever she was thinking with no filter. She loved just visiting with her kids, and looked forward to her daily after-work phone calls with Amber. Patsy was a friend to all, and will be missed greatly.
Patsy is survived by her son Steven Richards; daughter Annette McReynolds and her husband Michael of Plankinton, SD; grandchildren Amber Chewakin, Richard (Shanna) McReynolds, Kelsey Blake, Shayahna Richards, Patrick (Joy) McReynolds, Matthew (Carmen) McReynolds, Virginia McReynolds, Dhar Smith, Deva Smith, Ryan Gray, and Tangney (Kodi) Dockham; honorary grandchildren Shawna (Denise) Bradfield and Ashley Hodges; and numerous great- and great-great-grandchildren.
Brothers include Jerry Griffis of Casper, WY, and Gene (Ellen) Griffis of Hulett, WY. Her sisters-in-law are Marge Alm of Casper, WY, and Donna Alm of San Diego, CA. Other survivors include stepdaughter Angela Smith of Price, UT; stepdaughters-in-law Deborah Gray of Denver, CO, and Shelly Gray of Casper, WY; and numerous nieces and nephews.
She was preceded in death by her parents; husband Richard Alm; ex-husband Delbert Richards; sisters Donna Borchgrevink and Jeanette Betterton; brothers-in-law Donald Alm, Joe Johnson, Archie Alm, and Bob Alm; sister-in-law Dorothy Johnson; and many other beloved family and friends.
In lieu of flowers, please consider making a donation to Joshua's Closet or Central Wyoming Hospice in Patsy's name.
A celebration of life was on Saturday, July 30, 2022, beginning at noon to enjoy togetherness and reminiscing about a woman who made such a big impact in our lives.