Betty Krause: June 2, 1927 – December 8, 2021
Betty passed away peacefully on December 8, 2021.
Betty Krause was born in a farmhouse near Ohiowa, Nebraska, to Herman and Lydia Matthies on June 2, 1927. Later they moved to a larger farm about 7 miles southeast of Ohiowa. They did not have running water (only a windmill) or electricity in the home. Betty had one sister, Connie, who was born in 1937.
When Betty was old enough, she went to a one-room schoolhouse in Fillmore County Dist. #10. She went there grades 1–8 and lived two and a half miles from school. Betty rode her pony, Judy, or walked. She had perfect attendance all eight years. She went to Ohiowa High School and graduated valedictorian in 1944 in a class of 13. She received a two-year scholarship to NE Wesleyan College in Lincoln, where she pledged to Phi Mu Sorority. Betty then entered Bryan Memorial Nursing School (graduating May 1949 with a Bachelor of Science Degree in Nursing) and continued working at the hospital following graduation. Her parents gave her a new 1950 Chevrolet Bel Air to celebrate her accomplishments.
Betty married Arnold Krause (a University of Nebraska student working at Bryan) on Dec. 20, 1950. They moved to Omaha, where Arnold went to medical school. She worked at the new VA Hospital to help put Arnold through school and received a PHMS Degree (Put Husband through Medical School) when they graduated in 1954. A son, Gordon, was born during the third year of medical school.
In 1955, the family moved to Lincoln, where Arnold served his internship at Bryan Hospital and Betty worked at the VA Hospital. Arnold then enlisted in the Air Force in 1956 for two years. Instead of going to Cheyenne, he was sent to a recruiting station in Fargo, North Dakota.
The family moved to Casper in 1958. Doug and Kathryn were both born in Casper. As Arnold was settling in family practice, Betty substituted in his office and joined the medical auxiliary. Arnold was an officer in National Family Practice, so Betty went with him to many meetings in the U.S., Amelia Islands, off the Florida coast, Hawaii (where his brother/wife lived), Montreal, and the Bahamas.
When Betty's children were in school, she substituted as school nurse and also became involved in Service League, 4-H, and League of Women Voters. She was on the board of the American Cancer Society doing community and school health fairs.
In 1974, Betty became a school nurse at East Jr. High and later moved to the newly built Centennial Jr. High (she also had Pineview School). She retired in 1992 and maintained her nursing license until age 80. Following retirement, Betty helped with the Casper Adult Day Care Center, Easter Seals Adult Care, and again substituted as school nurse.
In 1979, the family built a cabin (facing north) on their Casper Mountain property. They all enjoyed snowmobiles, snowshoeing, and skiing, with a fantastic view of Casper and surrounding areas. Betty especially enjoyed the birds, butterflies, watching the clouds, and hiking in the summer.
In 1983, Betty and Arnold divorced, and Betty became involved with the Historical Society and traveled all over Wyoming. She loved being involved with the Murie Audubon Society and traveled to Nebraska in the spring to watch the migration of the Sand Hill cranes. One summer, she attended the Audubon Camp of the West near Dubois for a week. It was a great experience, with over a hundred people attending from throughout the country.
Dogs were always a part of Betty's life. She enjoyed walking her Chihuahua (Sophie) and her daughter's Shih Tzu (Louie). As an active outdoor person, Betty preferred mowing and trimming her own lawn, along with maintaining a garden and flowers. She also did Tai Chi, water aerobics, and chair exercises at the Senior Center.
Betty's parents were members of the Evangelical Lutheran Church in Ohiowa. She was baptized there on August 7, 1927. Her baptism certificate is in German. She was also confirmed in this church.
When she moved to Casper, Betty became a member of Our Saviour's Lutheran Church along with her family. She joined the various activities of the church. She was part of a health ministry group and was a Stephen Minister (giving communion once a month to homebound members). She belonged to an "over 50" social group (that was called the Wild Bunch) that went to various restaurants to eat and socialize every month.
Betty was preceded in death by her parents, her daughter (Kathryn Miller), and her husband (Arnold Krause). She is survived by her son Doug (Sharon) of Casper; son Gordon (Diane) and grandchildren Jasper, Bailey, and Piper of New York; sister Connie Edwards of North Platte, NE; along with numerous nieces and nephews.
Services will be held on September 3, 2022, at 2 p.m. at Our Saviour's Lutheran Church, located at 318 E. 6th St. in Casper. In lieu of flowers, please make a donation to the Casper Humane Society in Betty's name.
Arrangements are entrusted to Bustard & Jacoby Funeral Home, 600 CY Ave., Casper, WY 82601.
---
Mary Elizabeth "Charlie" Hodges: April 20, 1927 – August 4, 2022
It is with great sadness that we announce the passing of our beloved Mom, Mema, Charlie, Betty. She told everyone that she was going to live to 105 so that she could beat her aunt. She made it to 95.
She was born in Concord, Massachusetts, to Mabel and Edward Wright. She was the head cheerleader at Concord High School, where she then graduated, then went to secretary school while doing some modeling.
She married her lifetime love, James Edward "Eddie" Hodges, on September 30, 1953. She spent most of her adult life just working when they needed extra money. They moved to Pasadena, Texas, right after they married until 1972, when they moved to Craig, Colorado, after Eddie retired from the Houston Police Department. They built their dream house out on 520 acres, where many fond memories were made. After Eddie passed away, Charlie lived out on the ranch until she was in her late 80s. She moved up to Casper, Wyoming, to be closer to her children. She lived independently until June 2021, when she moved into Park Place Assisted Living. She absolutely loved the staff there and they loved her. They didn't leave her room without a piece of chocolate, a hug, and a kiss and an I love you from her. She was treated like family there.
Above all, her family was everything to her. She was the happiest with them. And the more the merrier. She loved with all her heart.
She also loved to cook. There were many times when we had over 20 people for dinner. You never left her house hungry.
She loved to hunt. Some of our fondest memories are of all the people that came to the ranch during hunting season. There were people from all over the states. There were lots of laughs during that time.
She also loved to sew. She made so many beautiful quilts. And she probably knitted thousands of washrags. If you knew her, you had one of them. She enjoyed her Tuesday night painting classes as well.
She loved her porcelain chickens. She had collected countless of them over the years.
She would send out over 100 Christmas cards every year. She would hand-write all of them in her beautiful handwriting.
She will be missed by so many. She was always sure to give you a hug and a kiss when you walked through the door. And you never went to bed without telling her goodnight and you loved her. We said our final goodnights on August 4 when she passed away at Central Wyoming Hospice, which happened to be the exact same room Eddie passed away in.
She was a devout Catholic and rarely missed Mass.
She is survived by her children Dennae Malouff, James "Bubba" Hodges, and Kenda and Chantae Parry (Dave); her grandchildren Shawn Malouff, Summer Robberson, SeDawn Yoder, Ryan Robberson, Lindsay Mauth, and Kayla Kukowski; and 11 great-grandchildren.
Services will be held on Saturday, August 13 at 11 a.m. at St. Patrick's Catholic Church, 400 Country Club Road, Casper, WY 82609. Be sure to wear red. It was her favorite color. Donations can be made to Central Wyoming Hospice, 319 S. Wilson, Casper, WY 82601. To virtually attend Mary's funeral service, please click on the following link: https://client.tribucast.com/tcid/107182886.
Arrangements are under the care of Bustard and Jacoby Funeral Home, 600 CY Ave., Casper, WY 82601.
---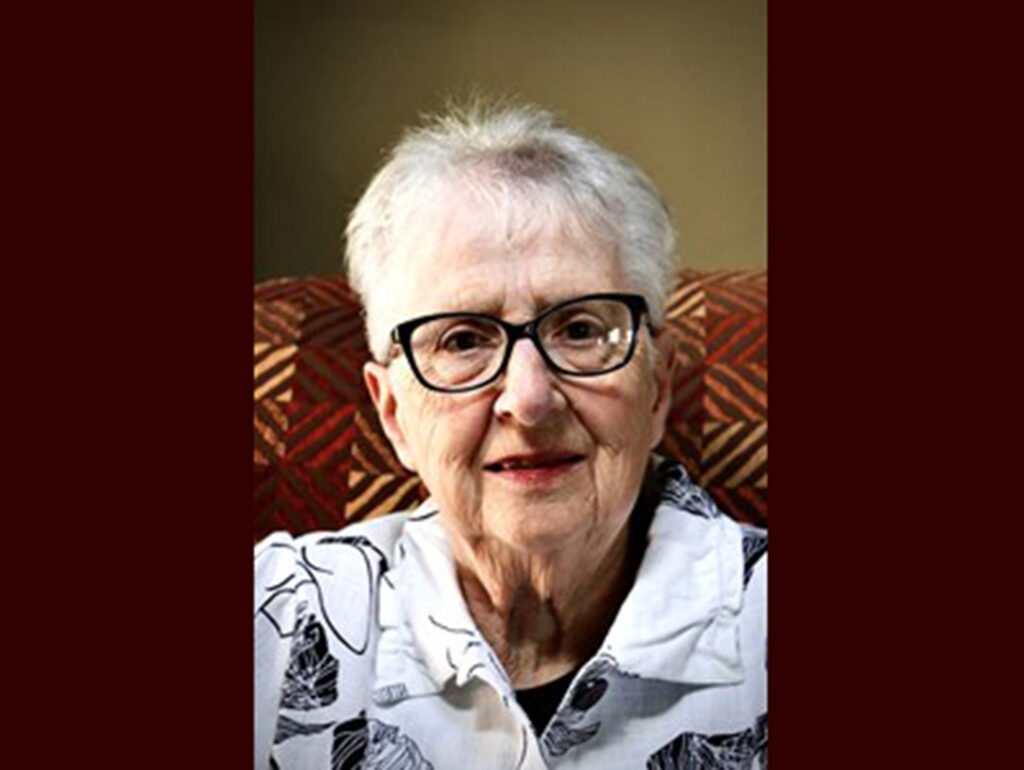 Delores Ann "Dolly" Rolle: 1936 – 2022
Delores "Dolly" Rolle was a caring wife, mother, grandmother, sister, and friend. She left this world on August 7, 2022, at 86.
Dolly was born to John and Marguerita Bonicatto on March 14, 1936, in Hibbing, Minnesota. Dolly and Richard were married in 1956, eventually moving to their home in Casper, Wyoming. They had five children: DeAnn, Rochelle, David, Michael, and Katherine. Their sixth child, Sergio Rao, was welcomed into the family in 1979.
Dolly is survived by her children, 10 grandchildren and 18 great-grandchildren. She was preceded in death by her husband Richard and son Michael.
In lieu of flowers, please donate to St. Patrick's Catholic Church, The Michael J. Fox Foundation for Parkinson's Research, or a charity of your choice in Dolly's name.
Arrangements are under the direction of Newcomer Casper Chapel.
Services are on Friday, August 12, 2022, at 1 p.m.,
St Patrick's Catholic Church, 400 Country Club Road, Casper, WY 82609