Glenn A. Carlisle: 1957 – 2022
Glenn A. Carlisle, 64, of Casper, Wyoming, passed away Tuesday, August 16, 2022, at Central Wyoming Hospice.
He was born in Detroit, Michigan, to Marvin G. and Luann E. Carlisle on September 19, 1957.
After high school, Glenn joined the military. He was very proud of his service and fellow military members. He eventually moved west to Denver, Colorado. He brought out his sweetheart, Jill E. Campbell, and they married. They moved to Casper, Wyoming, 20 years later.
Glenn was an avid bowler, which landed him many 300 games. Yet his most enjoyable hobby was his love of music, playing bass in his garage with some of his closest friends.
Glenn is survived by his wife Jill E. Carlisle, his two sons Conor J. Carlisle and Dylan S. Carlisle, his two sisters Vicki L. Carlisle and Lorri A. Carlisle, his brother-in-law Don Garvin, and many nieces and nephews.
He was preceded in death by his father Marvin G. Carlisle, his mother Luann V. Carlisle, his brother Scott M. Carlisle, and his sister Debra K. Garvin.
Arrangements are under the direction of Newcomer Casper Chapel.
Celebration of Life: Saturday, September 10, 2022, at 2 p.m., Vista West III; contact a family member for the exact address.
---
Judith (Judy) Mae Cox Losea: July 25, 1941 – August 5, 2022
Our beloved mother passed away peacefully in her sleep after a long, courageous battle with Alzheimer's dementia. She loved quilting and made some beautiful hand-made quilts for many of the grandkids. She had an amazing sense of humor and always made people around her smile and laugh. She was kind to everyone. She loved kids and enjoyed her time volunteering as a tutor at the elementary schools. 
She was born in Pierre, South Dakota, to Tom and Ella Mae Cox, the eighth of 10 children.
Judy is survived by her three children Kathryn Losea of Casper, Wyoming, Tom Losea Jr. of Casper, Wyoming, and Julia Hoffman of Riverton, Wyoming; five grandchildren; nine great-grandchildren; and two sisters Helen Schillenger (Hot Springs, South Dakota) and Evelyn Hollcomb (Rapid City, South Dakota).
She was preceded in death by her parents, one daughter (Susan Losea Lang), four brothers, one sister, and one infant grandson.
Please make donations to Wyoming Dementia Care.
There are no plans for a memorial at this time.
---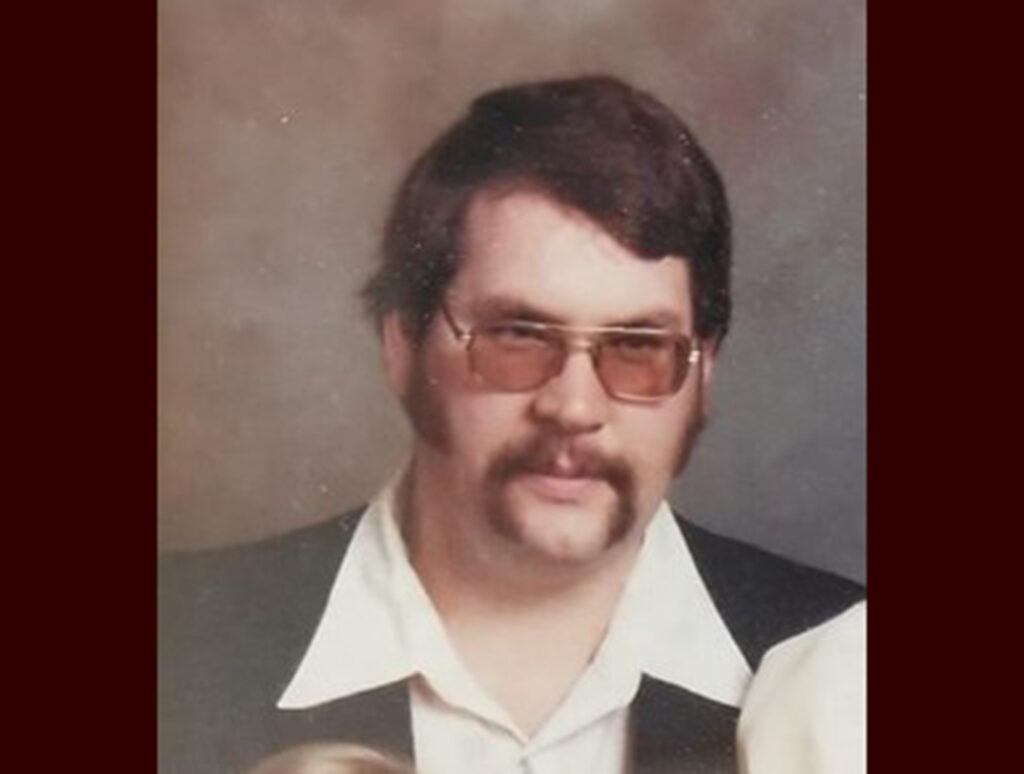 Gary Dean Reed: 1956 – 2022
Gary Dean Reed, 66, of Rushville, Nebraska, passed away on August 12, 2022. Gary grew up in Hay Springs, Nebraska, on his family farm. Gary graduated from Hay Springs High School and went on to Denver Technical Institute with a degree in Diesel Mechanics. After he received his degree in Diesel Mechanics, he moved to Casper, Wyoming. Gary went on to get a job at the City of Casper working as a Diesel Mechanic; this is where he met the love of his life, Deborah J. Jones, in 1980. Gary and Debbie were married May 1, 1982, in Casper, Wyoming. Debbie had a daughter from a previous marriage that he helped raise till she was 16 years old: Shannon Standish. Gary and Debbie had two children of their own: a daughter, Atchley Reed, and a son, Ryan Reed.
He was a kind and loving partner to his spouse Debbie for 40 years, as well as an amazing father to their children Atchley and Ryan; he loved his wife and children with all his heart and will be missed dearly by all that knew him. He loved working on cars in his free time, till he physically could not do it anymore. He talked about his 1969 442 that he had when he was 16 and still has till this day. He loved spending time in the Big Horn Mountains, riding four-wheelers and fishing with his grandchildren.
Gary is survived by his wife Deborah J. Reed; daughter Atchley Reed; mother-in-law Mary Proudfoot; daughter-in-law Cierra Proudfoot; grandchildren Lexee Mouser (Ed), Makkenzye Thompson, Izzabella Perkins, Keegan Perkins, Jeremiuh Proudfoot, Avalynne Proudfoot, Logan Reed (Rachel) and Hannah Reed; great-granddaughters Mila Reed and Maebelle Williams; brother Larry Reed (Betty); sisters Shirley Roberts and Sharon Fry (Joe); nephews Matthew Reed (Jenny), Marc Reed (Laura), Andrew Reed (Dani), Jeremy Fry (Stacy), Kyle Fry (Hannah), and Wesley Roberts; niece Nikki Olsby (Erik); and many aunts, uncles, cousins, great-nieces, great-nephews, and other extended families.
He was preceded in death by his parents William H. Reed and Lois M. (Kleve) Reed, son Ryan A. Reed and son-in-law Jason C. Perkins.
Service: Sunday, August 21, 2022, at 3 p.m., Our Saviour's Lutheran Church, Casper, Wyoming