Eva Aracely Coss Castillo: 1975 – 2022
On Saturday, October 1, 2022, we tragically lost our beloved mother, Eva Aracely Coss Castillo, who was a mother of five — two girls and three boys — a wonderful grandma to seven grand-daughters, an amazing sister and a great auntie. On Oct 1, 2022, our world turned upside down: Our mother passed away in a tragic car accident.
On behalf of our mother, we as her children are honored to say she was a very hardworking woman. She was our mother and also our father. She had the biggest smile that lit up the room. She was really humble, caring and loved by everyone who crossed her path.
As everyone knows, no one is prepared for this unexpected accident. My family and I are asking for help for any donations to help with my mother's funeral expenses to be able to lay her down to rest in peace. We really appreciate everyone who has reached out to us and to everyone who is able to help us.
May God bless you all.
A viewing will be held at 10 a.m. until the Prayer Vigil at 6 p.m. Monday, October 10, 2022, at Newcomer Casper Chapel. A Funeral Mass will be at 10 a.m. Wednesday, October 12, 2022, at St. Anthony Catholic Church with a reception to follow.
Arrangements are under the direction of Newcomer Casper Chapel.
---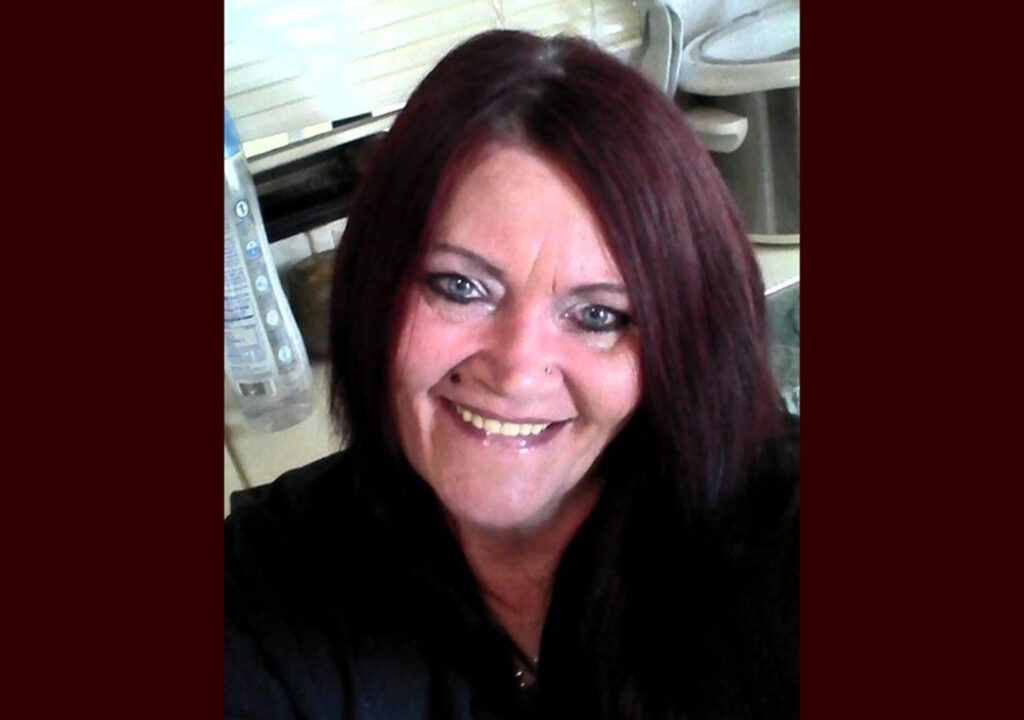 Kim Marie Blackman: August 23, 1965 – October 2, 2022
Kim Marie Blackman (Felton), 57 years young, passed away on October 2 in Edgerton, Wyoming
Kim was born August 23, 1965, in Casper, Wyoming, to Niki Hagedorn and William Felton. She was a mother to two amazing children, Robert Lanier and Veronica Fresorger; she loved her children and grandchildren greatly. Kim became a CNA and loved the job, and was always so invested in her residents. Knowing Kim was like knowing true love and caring. She loved to be outdoors and go camping and fishing. She grew up and went to school in Ten Sleep, Wyoming. Kim was always willing to welcome anyone into her home and heart; she became mom to so many that needed one. Kim was very dedicated, hardworking and stubborn and would use all of these traits to help someone.
Kim is survived by her daughter Veronica Fresorger; son Robert Lanier; son-in-law Nickolas Buckallew; daughter-in-law Vicky Lanier; sister Sheri McCoy; aunt Tara Campbell; and grandchildren Ethan Nichols, Nikita Mayo, Laloni Fresorger, Shevelle Lanier, Bentlee Lanier, Christopher Buckallew, and Alyssa Buckallew.
Kim was preceded in death by her mother Niki Hagedorn and her father William Felton.
The family will be holding a celebration of life at a later date.
---
Byron Kyle Nelson: 1967 – 2022
Byron Kyle Nelson was born March 2, 1967, to Mary Alice Deal Ireton and Barton Bayne Nelson in Scottsbluff, Nebraska. He grew up in Douglas, Wyoming, before moving to Casper, Wyoming, in 1985, where he lived out the rest of his days.
Byron was not an idle person; he was always searching for the next great adventure. He was often found at local parks playing hacky sack, riding his bike around town, swimming, going to lakes and participating in other activities the outdoors offered. If the weather wasn't ideal, he could be found inside playing board games, watching movies, or enjoying a good book.
Byron was an avid reader and instilled a love of books in his children from a very early age. 
Byron had a very infectious, charismatic spirit. He was someone it was hard to be sad around and had a talent for making people smile and laugh. He was a loyal friend and dedicated father, always going the extra mile to take care of those around him. 
A lifetime Denver Broncos fan, he enjoyed watching the games and many days he would be found decked out in orange and blue cheering his team on.
Byron will be remembered for his ability to make life fun, his contagious smile, and his all-around charisma. He touched many lives and left lasting imprints that won't ever be forgotten.
Byron passed away September 28, 2022, at Nowcap of Casper after a decade-long battle with cancer.
He was preceded in death by his father Barton B Nelson, his grandfather Ralph Deal, and his grandparents Robert and Alby Nelson.
He is survived by his mother Mary Alice Ireton of Douglas, WY; grandmother Maryanne Deal of New Mexico; sister Elizabeth Elliott of Colorado; aunt and uncle Jim and Shirlene Deal of New Mexico; nieces Brandi Jones of AZ and Danielle Kirk of Colorado; daughters Amber Hoover of Sioux Falls, SD, and Kristen Nelson of Mandan, ND; sons Barton and Benton Nelson of Casper, WY, Nathan Nelson of Bowman, ND, Colten Maple of Bismarck, ND, and Zach Taylor of Casper, WY; and 13 grandchildren.
Per his wishes, there will be no formal services held, but his children will be hosting a small celebration of life at Mike Sedar Park Saturday, Oct. 15 at 2 p.m.