Kathie Jo Anderson: 1946 – 2022
Kathie Jo Anderson (Machler) passed away in her home at the age of 76 on October 6, 2022, after a long battle with COPD. Kathie was born to Bill and Mary Machler on April 29, 1946, in Lewistown, Montana. She grew up on the family farm and ranch west of Lewistown raising grain and beef. She was a member of the International Order of the Rainbow for Girls, attending the Supreme Assembly at the World's Fair in New York City and becoming the Grand Worthy Advisor of Montana.
After graduating from Fergus High School, she went on to obtain her undergraduate and graduate degrees from Montana State University, where she was the school mascot and president of the Chi Omega sorority. She followed the profession of her mother by accepting a teaching position in Casper, where she and her husband Jay moved to begin their careers, purchasing a beautiful home on East 14th Street where she lived for the rest of her life. She began working for Casper College, eventually becoming the Dean of Continuing Education before her retirement.
Soon after settling in Casper and following a coincidence of timing with couples divorcing who were part of a mutual group of friends from Montana, Kathie and Pat Fitzgerald figured they might give it a try and went on to enjoy 50 happy years together. They spent every summer at Boysen Reservoir, fishing, relaxing, and water skiing. Kathie was such a graceful water skier, somehow managing to never get her hair wet even while slaloming back and forth across the wake. Kathie and Pat made it to Australia and Fiji one time, but they most enjoyed staying near home.
She was deeply devoted to her family, and many will remember her as the one who always prepared the Christmas lists, following through until the gifts were opened, and never having missed a birthday card. People who knew Kathie will often reminisce of her owl collection at the house and how respectful and proper-mannered she always was while still knowing well how to have a great time.
Kathie is survived by her brother Toby Machler of Scottsdale, AZ; nieces and nephews Anne Machler of San Tan Valley, AZ, Cody Machler of Long Beach, CA, Sam Machler of Phoenix, AZ, and Taylor Machler of Billings, MT; and Pat's sons, Lance Fitzgerald of New York, NY and Eric Fitzgerald of Newberg, OR.
Kathie was preceded in death by her parents Bill and Mary Machler of Lewistown, MT; her sweetheart Pat Fitzgerald of Casper, WY; and her brother Hal Machler of Lewistown, MT.
The family would like to thank Central Wyoming Hospice & Transitions, the Home Instead caretakers, and neighbors Robert & Julie Wells for their care over the last year of Kathie's life; and Kathie's lifelong friend Carolyn Buff, who remained at her side until the end.
A celebration of life as Kathie would have wanted will be planned in the future and circulated.
Arrangements are under the direction of Newcomer Casper Chapel.
---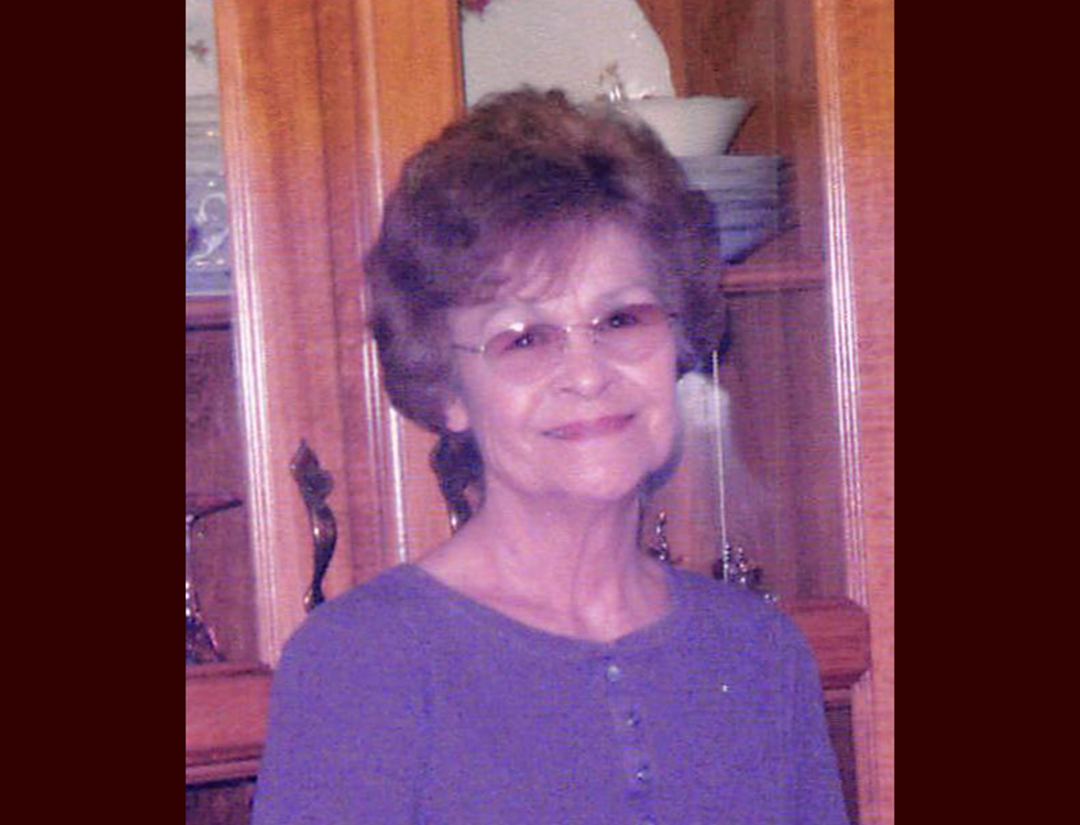 Barbara J. Garriott: May 30, 1938 – October 10, 2022
Barbara Jean Garriott, 84, of Casper, Wyoming, passed away on Oct. 10, 2022, at Central Wyoming Hospice & Transitions.
Barbara was born in Pavilion, Wyoming, to William C. & Cecyle Fern Dillingham Grable on May 30, 1938.
She graduated from Natrona County High School. She worked for Natrona County School District as a school bus driver, One Hour Martinizing for nine years, H&G Cleaners for 27 years, Casper College Goodstein Library & Alzheimer's Affiliation of Wyoming. She enjoyed sewing (making outfits for her sisters and family); spending time with her children, grandchildren, sisters and brothers; bowling on a league; working in the garden; canning pickles; and making the best chokecherry jelly.
Barbara is survived by her two children Roger McCoy of Casper and Shelley (Howard) Blake of Casper; her sister Kathy (John) Cestnik of Casper; her grandchildren Mitch Blake (Sarah) of Casper, Pat Blake of Casper, Kimber Piña (Carlos) of Casper and Conor McCoy (Kelsey) of Colorado; three stepchildren, Jesse Garriott, Jason Whitney and Stephany Teakell, all of Casper; numerous nieces and nepheww; and five great-grandchildren. She was preceded in death by her parents, former husbands Charles Garriott and Wayne McCoy, son David McCoy, two stepchildren, 11 sisters and three brothers.
Funeral services will be held at Bustard & Jacoby Funeral Home on October 18, 2022, at 2 p.m. Burial will follow in Memorial Gardens, 7430 W. Yellowstone Highway.
Memorial donations may be made to Meals on Wheels, 1760 E. 12th St.
The family wishes to extend their sincere thanks and gratitude to Central Wyoming Hospice & Transitions for your care and compassion your staff provided to our mother during her final weeks.
---
George Francis Kohl, III: 1945 – 2022
George Francis Kohl, III, 77, of Casper, Wyoming, died Monday, October 10, 2022.
George Kohl, III was born on September 26, 1945, to George F. Kohl Jr and Mildred V. Kohl. George was the second oldest of six children and was brought up in a strict Catholic household. George is survived by his sister Katherine (Anthony) Bylak; sister Mildred Jr (Russell) Palmer; brother Gregory (Julie) Kohl; nieces Kelly and Breanna Bylak, Victoria Moon, Gg, and Julia and Jillian Palmer; nephews Ryan Bylak, Eric Kohl and Grant Palmer; grandson Kevin (Liz) Bauer; grandson Brian (Irene) Bauer; great-grandchildren Brittney, David, Jack and Anthony Bauer, Aspyn Delay and Brooke Taylor; and stepson Dean (Jayme) Bauer. George was preceded in death by both of his parents, George Kohl Jr, and Mildred Kohl, as well as two brothers, Graham and Brian Kohl, and his late wife Jean Kohl.
George will always be remembered for his love of learning. He attended Ripon College in Wisconsin. He was a member of the National Ski Patrol. He also waterskied for the Minocqua Bats Ski Club. He acquired six associate degrees from the University of Wyoming through Casper College. He always spoke of returning to school to add more degrees to his collection. He studied English, History and Art through Casper College. George was an avid painter and was always working on multiple paintings at a time. George loved to write and was hoping to one day publish a novel he had begun writing. He loved to sing and would always belt out in an Irish or German song, whenever given the chance.
George enjoyed teaching his great-grandchildren how to count in German. His love and compassion were felt by many close to him. George was a very smart man and loved sharing his knowledge with others. He enjoyed having conversations about anything and everything with anyone who would listen. He would always brag about his siblings and their families whenever he got the chance. His love for his family near or far was everlasting.
George was married twice during his life. His first marriage came in 1972 in Elmhurst, Illinois, to Christine and came to an unfortunate end in 1979. After his divorce from his first wife, he decided to move to Wyoming to start over. George left behind a construction business he had run in Chicago to move to Casper, Wyoming. Here in Casper, he met the love of his life, Jean Kohl. George married Jean in March 1986. George and Jean lived a happy life in Casper with Jean's son, Dean, and his wife, Jayme. Jean passed away in June 2011 from cancer and George continued to live with his stepson Dean and daughter-in-law Jayme.
In January 2022, George's granddaughter-in-law, Liz, began to care for him as his legal guardian. He faced many health issues leading up to his death on October 10, 2022. George was always the sweetest person anyone would meet and the many nurses and doctors who cared for him over these past few years are appreciated more than they know! George will be greatly missed by many.
Arrangements are under the direction of Newcomer Casper Chapel.