Edna Dianna Raines: 1942 – 2022
Edna Dianne Raines will be celebrated with a memorial service at North Casper Clubhouse, 1032 East L St., Casper, Wyoming, starting at noon on Oct. 27, 2022.
Di is survived by two of her three children, Debbie McGregor of Casper and Mark McGregor of Texas, and her younger brother, Robert Lee Raines of Illinois.
She was preceded in death by her parents Carl Raines and Mary Bishop Raines, son Michel McGregor, brother Charles, sister Loretta and niece Vianna.
---
Robert "Bob" Lawrence Sweet Jr.: 1967 – 2022
Robert "Bob" Lawrence Sweet Jr., 54, of Glenrock, Wyoming, passed away suddenly Friday, August 5, 2022.
A memorial service will be at 9 a.m. Saturday, October 22, 2022 at the Church of Jesus Christ of Latter-day Saints in Glenrock, Wyoming. 
Inurnment will be in the Glenrock Cemetery. The service will be livestreamed at https://client.tribucast.com/tcid/6683038655.
In lieu of flowers please consider donation to Wyoming Dachshund and Corgi Rescue. 
The Gorman Funeral Homes – Converse Chapel of Douglas, Wyoming, is in charge of the arrangements.
---
Betty Ann Wanbaugh: 1936 – 2022
Betty Ann Wanbaugh was born in Wray, Colorado, on November 11, 1936 (85 years old).
She passed away in the early morning of October 12, 2022, with family by her side.
From a large family of nine children, Betty was born to Charlie and Alice Houston. She helped care for the younger children; living on a farm, she helped with milking cows, feeding chickens, gathering eggs and tending the garden.
Betty attended a country school, riding a horse with her older and younger brother. Later, when the family moved closer to town, she graduated from Wray High School in 1954. The family moved to Cheyenne, Wyoming, in 1956 for Betty's father's work. Betty then began working at JCPenny, where she met the love of her life, Robert (Bob) Wanbaugh. They were married June 16, 1956. They were blessed with two children, Lisa and Michael.
Bob and Betty moved to Gillette and then Douglas, where they raised their family. They later retired in Casper, Wyoming.
Betty was an excellent seamstress, gardener, and cook, and was always there to help others. She worked at the Clerk of District Court of Converse County for over 15 years. They built a large edition on their Douglas home with the help of family and friends. Bob and Betty were very active in the Methodist Church. Betty kept busy by helping at the First Methodist Thrift Store and was well known for her homemade pies, which she made with the United Methodist Women in Douglas.
Later in retirement, Bob and Betty had a cabin built in the Bighorn Mountains where many family memories were made. Betty and Bob were very dedicated to their family; in fact, all the children and grandchildren enjoyed going to their home for family suppers and get-togethers. They enjoyed camping, going on daily walks together with their family dog, and helping with organizations to benefit others.
Betty was preceded in death by her husband, her parents and six of her siblings; Ethyl, Earl, and Ronald, and three infant children.
Betty is survived by her son Michael (Jacki) Wanbaugh of Casper, Wyoming; Lisa (Terry) Case of Grantsville, Utah; grandchildren; Krista (Jordan) Walton of Gillette, Wyoming; Andrew Wanbaugh of Denver, Colorado; Katie Wanbaugh of Mesa, Arizona; CJ (Emily) Wheeler of Eldridge, Iowa; Chlorissa (Matt) Goddard of Toole Utah, Keith Wheeler of Grantsville, Utah; and many great-grandchildren.
Sisters; Avis (Dave) Acton of Cheyenne, Wyoming, Cheryl Houston of Aurora, Colorado. As well as many nieces, nephews, and great nieces and nephews.
Betty was a wonderful woman, loved by many who cared for her.
---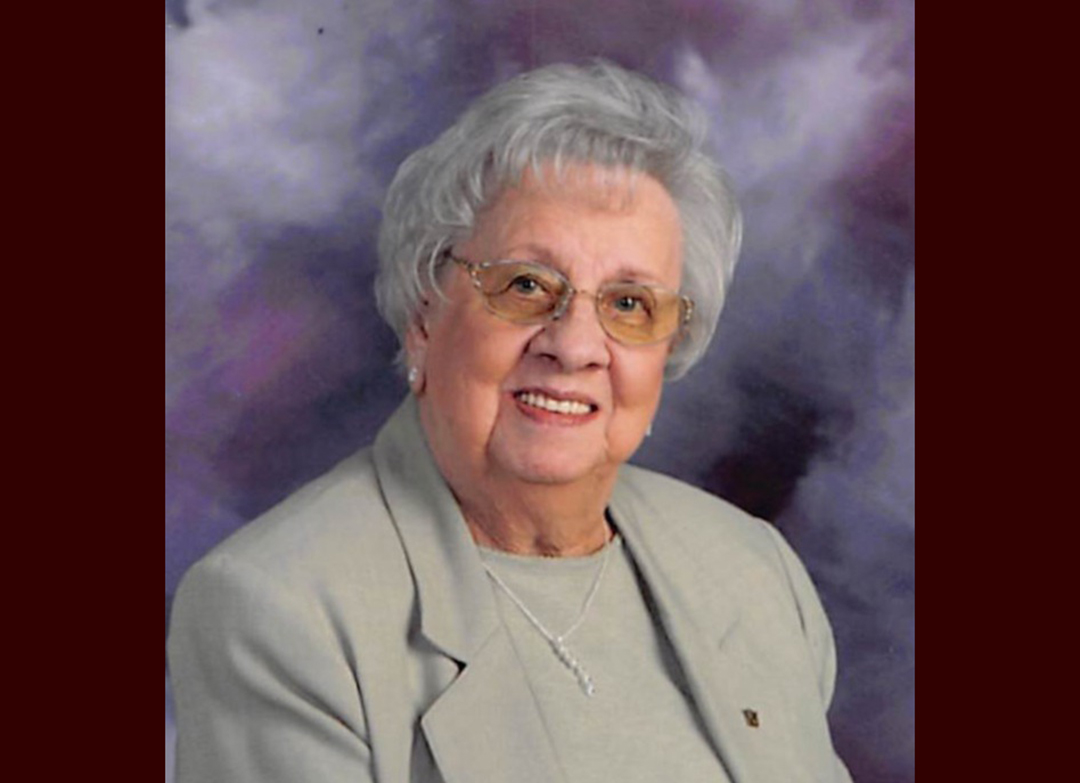 Leola Val Sheldon: March 23, 1926 – October 12, 2022
Leola Val (May) (Merrill) Sheldon, 96, of Casper, Wyoming, passed away from Aspiration Pneumonia on October 12, 2022, at the Wyoming Medical Center. She suffered from Vascular Dementia for over 20 years and has been freed to join her heavenly family.
She was born in Thermopolis, Wyoming, on March 23, 1926, to Orpha (Meeks) and Leo Reimann, who later divorced. Orpha went on to marry Frank May, who adopted Leola as his own shortly after. She grew up on the Shoshone Reservation in Wyoming and went to school in Riverton, where she eventually met her first husband and started their family. Several years later they relocated to Casper, Wyoming. After the loss of her first husband, Chancey, she met and married her second husband, Lee. They lived a full, adventurous life until his passing in 2000. 
Leola enjoyed sewing, gardening, crafts, time with friends and her loving family. She very much enjoyed traveling, dancing, country music and being outdoors. She will always be remembered as a caring mother, wife, grandmother and great-/great-great-grandmother.
She was a resident at Casper Mountain Rehabilitation and Care Center for eight years. Leola will best be remembered by the staff for her beautiful blue eyes, sweet disposition, saying "I love you," and her smile.
She was preceded in death by her parents Orpha/Frank May and John Count/Isabel Carey, first husband Chancey Merrill, second husband Lee Sheldon, daughter Cheryl Grove, stepson Martin Sheldon and various other family members.
She is survived by her daughters Sharon Burnett of Cedaredge, CO, Debbie (Don) Moran of Billings, MT, and Pam Merrill (Ernie) of Bar Nunn, WY; stepdaughter Susan (Jim) Russell of Casper, WY; stepson Dennis (Marilynn) Sheldon of Pinedale, WY; grandchildren Donna Cullins, Mark (Kaylie) Enders, Rick Burnett, Jami (Ralph) Burnett, Monty Moran (Jen), Brad (Jill) Moran, Jennifer (Mitch) Mihalko, Monica Sisco-Ward, Ian Sisco (Michelena), Kyle Sisco (Christine), Christopher Sheldon, Matthew Sheldon, Jeromie (Ann Marie) Sheldon, Brent (Rochelle) Sheldon, and Amy Sheldon; and numerous cousins, great-/great-great-grandchildren, nieces and nephews.  
 A graveside service will be held on Friday, October 21, 2022, at 10 a.m. at Highland Cemetery, 1860 E. 12th St., Casper, WY 82601.