Brian James "Big B, Bud" Foote: 1977 – 2022
Brian James Foote, 45 years old, died October 12, 2022, at his home in Casper, Wyoming, of natural causes. He was born June 19, 1977, in Rock Springs, Wyoming, to Jewel and Cecil Foote. Brian attended schools in Casper and graduated from N.C. in the Class of 1995. He later graduated from MMI in Phoenix, Arizona. Brian married in 2007 and later divorced. Together, they had one son, Gryffin Foote.
Brian had a love for cars, motorcycles, collecting and anything that involved his son, nephew, and niece.
He is survived by his son Gryffin; his parents Jewel Foote and Cecil (Pat) Foote; his sister Bonnie Hedlund; two stepsisters Sheila (James) Dye and Becky Classen; one maternal aunt; three maternal uncles; numerous cousins; his nephew Jamison; two step-nephews; his niece Delilah; two step-nieces; and his cat Gray.
Brian was preceded in death by both maternal and paternal grandparents, an aunt, and one uncle.
A memorial service will be held October 21, 2022, at 1 p.m. at Newcomer Casper Chapel.
Brian's service will be livestreamed at the schedule service time. Click here to view the service.
Arrangements are under the direction of Newcomer Casper Chapel.
---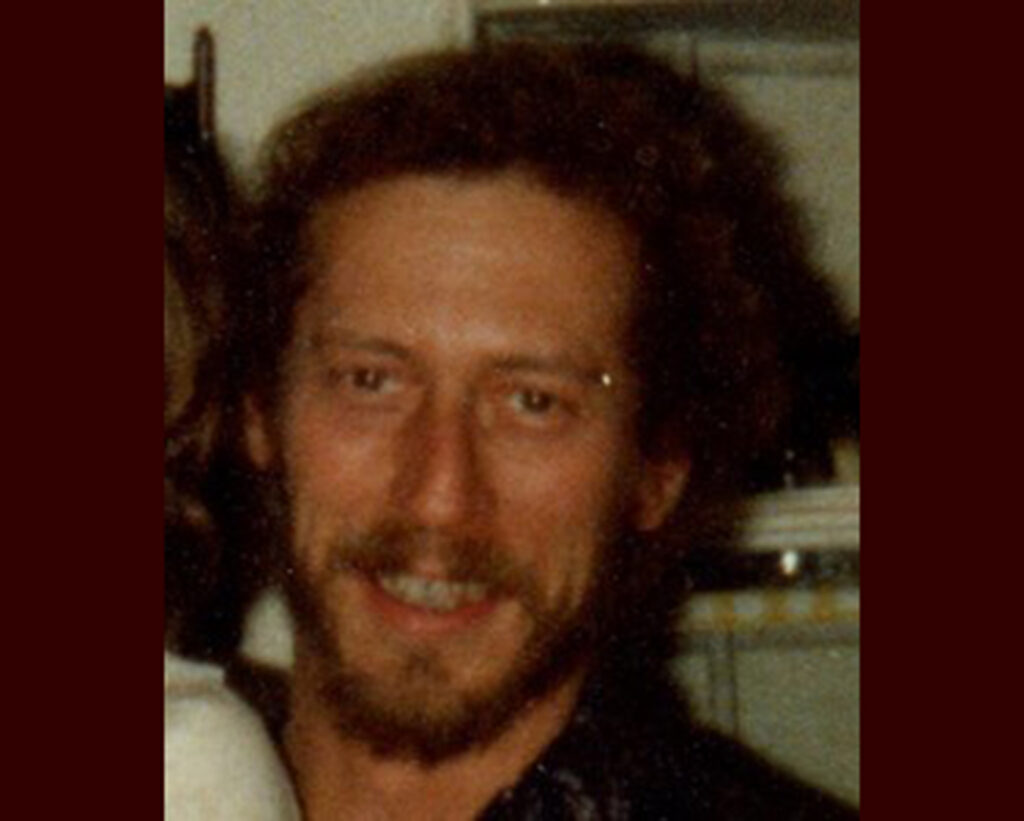 Larry E. Eckenrode: 1947 – 2022
Larry E. Eckenrode was born on August 21, 1947, in New Kensington, Pennsylvania. He was the first-born son of Lyelle E. and Edna C. (Pierce) Eckenrode, joining big sister Helen and later joined by Phyllis, Janet, and Jim.
Larry served in the Army during the Vietnam War. He was a welder by trade. He enjoyed riding his Honda Shadow and watching NASCAR.
Larry was preceded in death by his parents; his sister Janet; a nephew, Edward; and a great-niece, Brittani.
He is survived by his sisters Helen and Phyllis; his brother Jim (DianaSue); six nieces and many great-nephews and -nieces; significant other Judy Pitt; her brother Buddy Pitt; and niece Andra Charter, with whom he had a special bond.
Arrangements are under the direction of Newcomer Casper Chapel.
---
Samuel Evans: April 27, 1953 – October 7, 2022
Samuel Owen Evans, 69, passed away October 7, 2022, at his home surrounded by those who loved him. He was born in 1953 to Thomas Harlan Evans and Donna Lea (Burtch) Evans in Casper, Wyoming. He graduated from Glenrock High School in 1971. On November 24, 1972, he married the love of his life, Lynda Glynn, in Casper, Wyoming. To this union two children were born. Sam wanted to be a geologist and attended one semester of college after working for Dave Johnston Power the summer of 1972. Dave Johnston then made him an offer he couldn't refuse that lasted for 48 years. Sam started at the plant and then was transferred to Glenrock Coal until 1998. He then went to Bridger Coal until December of 2003. His final transfer was back to Dave Johnston Plant as the supervisor of the coal yard until his retirement in January 2019. 
Sam's passion was his family and friends, which included fishing, camping and hunting trips. As a child he learned the only limits in hunting and fishing were daylight and what you could carry. A few of his favorites: Glendo, Flaming Gorge, Meeteetse, Dubois, Orchard Ranch, and the Big Horns. Never doubt, he had tried to fish every puddle or stream in Wyoming.
Sam was a gifted teacher. He coached girls' softball and youth bowling. In addition, he was generous with his time and quick to use his many skills, including construction and drywalling.
Sam was appointed to the board of directors of Converse County Aging Services in 2019. He then became the chairman, a position he loved. During this time several major construction projects were completed.
Sam is survived by his wife Lynda of 50 years; daughter Angela Evans; grandson Eliott Kenfield of Glenrock; son Eli Evans; grandsons Owen Evans and Brody Evans of Silt, Colorado; brother Wayne (Kim) Evans of Wasilla, Alaska; sisters Janeen King and Karla (Doug) Lockwood of Worland; and numerous aunts, uncles, nephews, nieces, cousins and friends. He was preceded in death by his parents Tom & Donna and his brother-in-law Mike.
The family asks that in lieu of flowers, memorials in Sam's honor be made to the Converse County Aging Services or the Walleye Classic Tournament.
A memorial service will be held at 1 p.m. on Friday, October 21, 2022, at Glenrock First Southern Baptist Chapel, 485 E. Birch St., Glenrock, WY 82637.
Arrangements are entrusted to the care of Bustard & Jacoby Funeral Home, 600 CY Ave., Casper, WY 82601.
---
Russell Lee "Russ" Caves: September 5, 1961 – October 15, 2022 (age 61)
A private family funeral service will be held for Russell Lee "Russ" Cave, 61, at a later time.
Russ Caves died Saturday, October 15, 2022, due to injuries received in a motor vehicle accident near Rolling Hills, Wyoming.
Russ was born Tuesday, September 5, 1961, in Casper, Wyoming, the son of Billy Ray and Sandra Jean (Allen) Caves. He was raised and educated in Casper, Douglas, and Cheyenne, Wyoming. He graduated from Cheyenne East High School, but always held Douglas High School schoolmates as special people in his life.
Following graduation, he worked in various construction jobs. He first worked for Pines Construction in Carr, Colorado, then Buckley Dozer Service, and Carr Construction in Casper. He started a career in working at various coal mines in Wyoming, which included Glenrock Coal, North Rochelle, Antelope Coal, and Bridger Coal. Russ' favorite pieces of equipment to operate were the dozer and drag line. He was forced into early retirement because of health issues in December 2014.
Russ was married to Shaula Faris on July 18, 1987, in Casper, Wyoming.
Russ enjoyed going to the mountains, hunting, and riding his four-wheelers and side-by-sides. He really enjoyed spending time with his family.
Russ is survived by his children Kerby (Kimberly) Caves of Douglas and Kyla (Lance) Pierce of Guernsey, Wyoming; siblings Raymond (Leslie) Caves of Greeley, Colorado and Jeanene (Paul) Lang of Casper; grandchildren Luka Pierce and Kynlee Caves; mother of his children Shaula Caves of Douglas; nieces Kelsey and Jessica; and nephews Dan and Blake.
He was preceded in death by his parents and his nephew Clint.
In lieu of flowers, memorials to the Russell L. Caves Education Fund for his grandchildren in care of the Converse County Bank, P.O. Box 689, Douglas, Wyoming 82633 would be appreciated by the family.
The Gorman Funeral Homes – Converse Chapel of Douglas, Wyoming, is in charge of the arrangements.
Condolences may be sent to the family at www.gormanfh.com.