Larry Melvin Jones: June 11, 1936 – October 23, 2022
Larry Melvin Jones was born on June 11, 1936. He died October 23, 2022, surrounded by his family. Larry was born to Fern Naomi (Dixon) Jones and Melvin Howard Jones in Redfield, Iowa, and moved to Perry, Iowa, six weeks later. Larry attended Drake University and went on to obtain his Masters in Education Administration from UNC Greeley. Larry started his teaching career in the early 1960s in Tatitlek, Alaska, and continued teaching in Casper, Wyoming, at Dean Morgan Jr. High. He was then principal at Fort Caspar Elementary School and Mills Elementary School. The rest of his career was spent as a principal at Southridge Elementary School. At the same time he was also the administrator of Willow Creek Elementary School. In 1964, Larry married the love of his life, Joyce Eleanor Priest. Joyce had made a bet with her college roommates saying she would be able to get this guy to "help" with the charcoal grill, and the rest was history. They were happily married for 58 years up until his passing. Larry and Joyce welcomed two children, Scott in 1967 and Julie in 1969. Through the years Larry became a well-seasoned world traveler, traveling throughout Europe, the Mediterranean, and the Caribbean. In addition to traveling, Larry loved history and made that his hobby, particularly of the Antarctic explorers. Larry was an enthusiast of the outdoors and passed on his passion for hiking, hunting, fly fishing, and kayaking to all of his family, including his grandchildren. Larry and his family enjoyed the outdoor activities together at the family cabin outside of Grand Teton National Park, where many memories were made. His favorite place was sitting on the deck at the family cabin in the sunshine in his Adirondack chair, smoking one of his many pipes that he was an aficionado of while partaking in "tea time" with his brandy and later on in life scotch. Larry also instilled a love of dogs in his family after having grown up with his first dog, Old Bob; his children's first dog, Pepsi; and his last dog, Leidy.
Larry was preceded in death by his parents Fern and Melvin Jones, brother-in-law Frank Franco, and nephews Tom Franco and Mike Priest.
Larry is survived by his wife Joyce; children Scott (Pamela) Jones and Julie (Brian) Gross; grandchildren Morgan Jones, Emily Jones, Hannah (Josh) Williams, Allison Gross, and Zoey Gross; great-granddaughter Delilah; sister Linda Franco; sister-in-law Carol LaFaver (Don); brother-in-law Bill Priest; and nephews Mark Priest and Dan LaFaver. 
Memorials can be made to Project Healing Waters.
Services will be held Saturday, November 5, 2022, at 11 a.m. at St. Mark's Episcopal Church, 701 S. Wolcott St. A reception will follow at the church.
---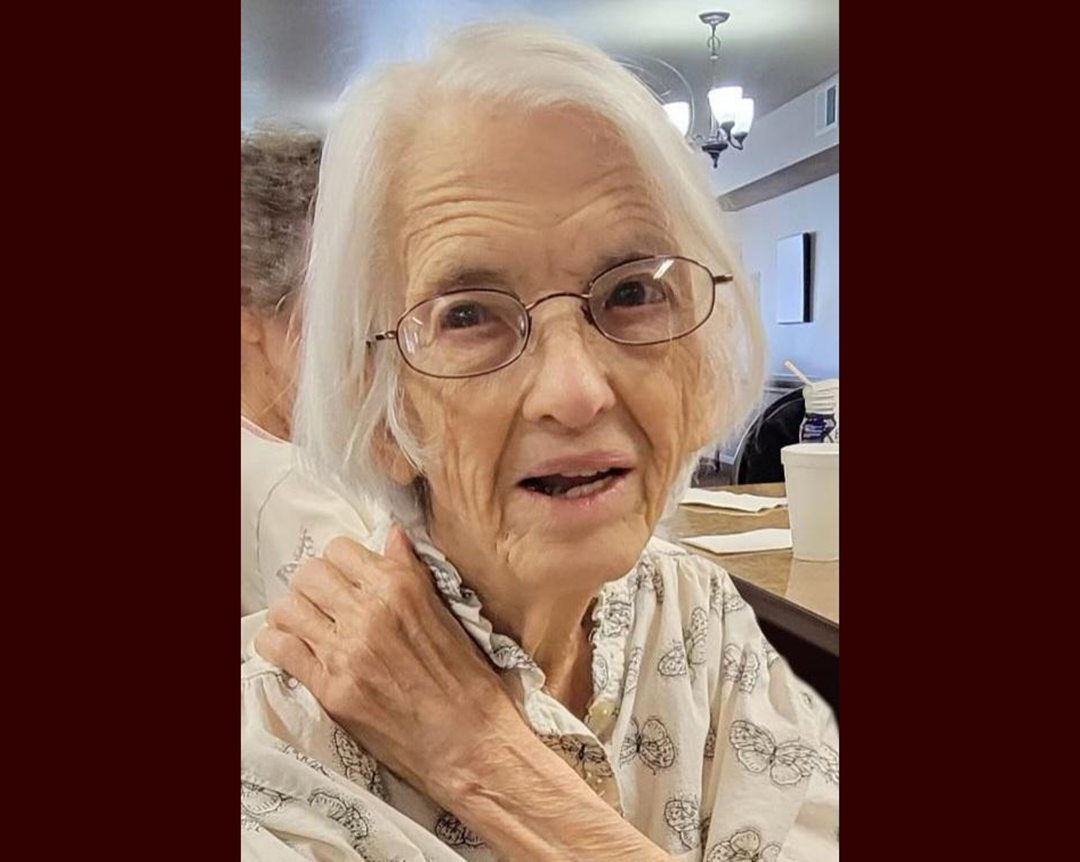 Mary Augusta (Benson) Andrews: 1923 – 2022
Mary was born August 4, 1923, to Erasmus Stockton Benson and Gertrude (Saylor) Benson, in Abilene, Texas. 
During her childhood, her family moved to Nebraska. After her graduation from high school, Mary attended Manhattan Bible College. While there, she earned her bachelor's degree in Christian Ministry. She was able to do her internship in New York City doing street ministry, drawing people in by playing her accordion. 
After graduation, she moved back to Nebraska, where she met the love of her life, Bernard Andrews. Together they raised six children, and had many adventures living the farm and ranch life and supporting Bernard in the energy industry.  
Throughout her life, she was involved in children's and women's ministries and supporting various missionaries around the world.
She had the gift of hospitality and was happiest inviting people into her home for meals, dessert, or playing games.
Mary is survived by her daughter-in-law Laurie Andrews; children Larry (Connie) Andrews, Darrell Andrews, Howard (Kathy) Andrews, Mary Lou Batalden (Jared), and Robert (Nodjaha) Andrews; brother Howard Benson of Tampa, Florida; 13 grandchildren and 23 great-grandchildren; and numerous nieces and nephews.
She was preceded in death by her parents, several siblings, her loving husband Bernard, and her oldest son Gary.
A memorial service will be held October 30, 2022, at 2 p.m. at Paradise Valley Christian Church, 188 Valley Drive, Casper, Wyoming.  
The family would like to express their sincere thanks to Edgewood Meadow Wind assisted living staff and Wyoming Medical Center staff for all their loving care of our mother.
In lieu of flowers, the family is suggesting that donations be made to the Paradise Valley Christian Church building fund or Wyoming Rescue Mission.
---
Angeline Ann Zent: 1930 – 2022
Angeline Ann Zent passed away on October 23, 2022, in Casper, Wyoming. She was born in Bismarck, North Dakota, on March 13, 1930. Her parents were Frank Joseph and Elizabeth Ann (Fischer) Rothschiller. Angeline or Angie, as her friends called her, was the middle child of 11 children. A child of the Great Depression and teenager of WWII. It was there that she found a love of history and reading, which she carried her whole life. The 92 years between were filled with family, multiple homes and residences, and her never-ending love of God and family.
In 1951 she married Robert Duane Zent in Mandan, North Dakota. They later divorced. Their children are: Susan (Leslie), John (Jane), Robert (Becky), Dewey, Lee (Michelle) and Carole (Brad). She was preceded in death by her parents Frank and Elizabeth Rothschiller; siblings Francis, Beatrice, Betty, Geraldine (Gerry), Loretta, Richard (Bud), Tom and Mary; an infant son, Dewey Carroll; a grandson, Curtis Wayne James; and a great grandson, Nixon Finn David. Angie is survived by her brother Jim Rothschiller, sister Rita White, and her five children, 14 grandchildren and 32 great-grandchildren.
Angie was a great home cook and baker. She poured her love into her baked goods, making everything from elaborate cakes, perfectly baked pies, and specialty cookies. She was especially well known for her Angel Food Cake, Cinnamon Rolls, and Date Pinwheels. She also passed along many German noodle dishes and soups that walk her children down memory lane every time they are made or mentioned: Chicken Liver Dumping Soup, Kase Knipp, Ram-noodle, and German Sausage. Having grown up during the Great Depression, Angie was frugal and resourceful. She didn't waste a thing and maintained a "can-do" attitude even in trying circumstances. She was grateful for what she had and cared more about others than herself. Later in life she worked in the food industry and was a loving caregiver to family and friends. She was a practicing Catholic, a member of St. Patrick's Parish for 40 years and supported various Catholic charities with her time, talents and finances.
For the last eight and a half years, Angie was a Garden Square resident. She loved and trusted the staff at Garden Square who gave her friendship and love in return. In lieu of donations, please contribute to your favorite charity. Cremation has take place, with graveside services to take place in North Dakota at a later date. She will be remembered and missed by her large family and many friends, for she touched their lives.
Arrangements are under the direction of Newcomer Casper Chapel.