Payton Douglas Borden: September 27, 2007 – October 31, 2022
We lost Payton Douglas Borden on October 31, 2022. Payton was born September 27, 2007, in St. Paul, Minnesota. He was the shining light in his family with a smile that never ended. Even when he was in trouble, that nervous smile never faded, it often got bigger. His sarcasm was point on, and if you didn't get it then it was your loss; his humor was unmatched. His siblings and nephews looked up to him and he loved this the most. Payton had the biggest heart and was always helpful to family, friends, and strangers. He loved his family and is loved greatly by them.
Payton loved to train hunting dogs and really excelled at it; he was a natural with the dogs. He would seldom have to be asked to help as he jumped in on his own to help run the family's hunting and shooting preserve. He couldn't get enough of hunting whatever was in season. He looked forward to big game hunting with his family more than anything. Payton was attending Natrona County High School as a ninth grader this year and was part of the football team, ROTC Rifle team and Raider team. He leaves behind many friends and relatives that will surely grieve his absence. His desire was to join the Marines after he completed high school.
Payton was preceded in death by his grandfather Jeffrey Douglas VanWinkle (Hugo, MN), grandfather Richard Byron Borden (Casper, WY) and grandmother Margaret Kathleen (Jerry) Palm (Baxter, MN).
Payton is survived by his parents Ashley and Robert Borden (Casper, WY); his siblings Samantha (Parker) Suek (Casper, WY), Nicole (Julian) Cook (Onamia, MN), Luke (Paige) Borden (Aitkin, MN), Maggie Borden (Aitkin, MN), Collin Borden, Brailey Borden, and Jace Borden (Casper, WY); grandmother Shirley May VanWinkle (Benson, MN); Jerry Duane Palm (Spanaway, WA); nephews Weston and Rhett Suek (Casper, WY); godparents Leigha and John Joswiak along with their sons Johnny and Lucas (Forest Lake, MN); and many aunts, uncles and cousins.
Services will be held at the Hilltop Baptist Church on November 10, 2022, at 2 p.m. in Casper, Wyoming, provided through Bustard's Funeral Home.
---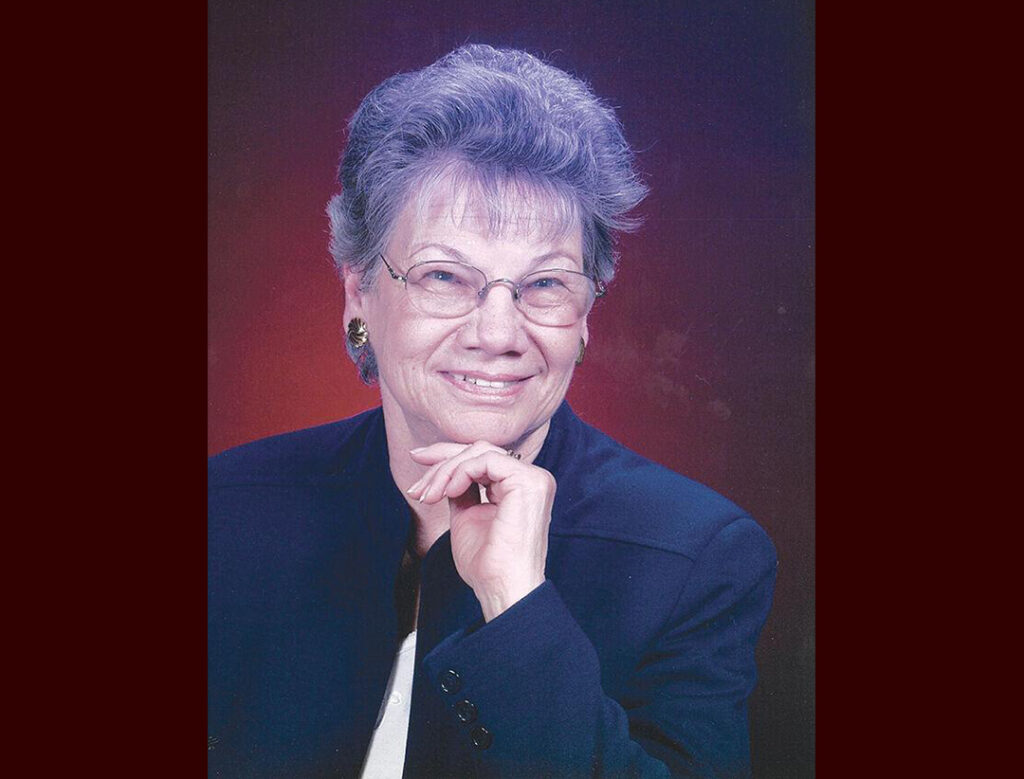 Doris "Eileen" Rice: November 1, 1934 – October 27, 2022
Doris "Eileen" Rice passed away October 27, 2022, after a long struggle with Dementia and a recent stroke.
She was born in Sheridan, Wyoming, to Norma and Robert Walters on November 1, 1934. Some years later sister Shirley was born, completing their family. They moved around from time to time, staying primarily in the Sheridan area and often visiting aunts, uncles and cousins in Nebraska.
At 17, Eileen married her high school sweetheart, who was in the Navy. They traveled quite a bit in those years; places like Tennessee and Florida in the United States, as well as overseas locations like Japan and the Philippines. Eileen loved her time abroad but returned to the states and to Sheridan after divorcing her husband in 1964. Not long after, she met and married the man with whom she would have two daughters. They moved to Missouri, raising those daughters in the small (and oddly named!) town of Peculiar. Though the marriage didn't last, she was devoted to her daughters until her last breath.
After that divorce, Eileen moved herself, her daughters and beloved dog Benji back to Wyoming, where they (the daughters, anyway!) remain to this day. Eileen spent over 20 years in the food service industry, working at the Sheridan College Snack Bar. She was always outgoing, and after retirement she continued socializing, going to local concerts and plays, and spending time with her "gentleman caller" Clyde and longtime friend of 74 years Barbara Belus.
Eileen had so many interests; she loved to read, work puzzles, and watch movies — both in the theater and at home. She loved family gatherings. She loved camping in the Big Horns, taking walks and, in later years, watching wildlife from her apartment window. She enjoyed going to church with the family, followed by lunch and Sunday drives. There were some awesome family trips back in the day, too. (South Dakota was fun, and that California trip was a doozy!) She also loved music, passing that love on to both of her daughters. And she loved her jewelry, wearing watches and rings up until the very end!
Eileen was preceded in death by her mother Norma Walters and father Robert Walters, her brother-in-law Don Kegerreis, "Gentleman Caller" Clyde Maris, and various aunts, uncles and cousins.
She is survived by her daughters Kathy "Kate" Rice and Laurie "Nel" Rice, her sister Shirley Kegerreis, her niece Shana Lockhart (Joe), her great-niece and several great-nephews, and her nephews Jack Keggereis, Craig Wright and Chris Wright.
No services will be held at this time.
The family wishes to thank all those who were involved in her care over the last several years, especially those at Garden Square Assisted Living and Gwendi Reitz. You helped us make her last years special.
Online condolences may be written at www.kanefuneral.com.
Kane Funeral Home has been entrusted with local arrangements.
---
Ione Carmen Braun: April 3, 1925 – October 28, 2022
Ione C. Braun, 97 ½, of Casper, Wyoming, passed away on Friday, October 28, 2022, in her home.
Ione was born on April 3, 1925, to Benjamin and Emma (Jeseritz) Warnke in Posen Township, Wood Lake, Minnesota.
Prior to her first marriage to Earl Wilkening and until his death in 1969, Ione was an accomplished singer and played several instruments in various bands in the Wood Lake area.
Ione was married for a second time, to Eldred Braun of Casper, Wyoming, in 1971. Ione worked at Lou Taubert Ranch Outfitters in Casper for 44 years, retiring at age 91.
She is survived by a son, Dale (Nancy) Wilkening; grandchildren Tara Wilkening, Robert (Cheryl) Wilkening, Andrew (Sandy) Wilkening, Angie Wilkening, and Rudenick Wilkening; and several great-grandchildren.
She was preceded in death by her first husband Earl Wilkening and her second husband Eldred Braun as well as her son Gene Wilkening and her parents and siblings Adeline, Marvin, Ordella, Orlet and Roland.
Arrangements are entrusted to the care of Bustard & Jacoby Funeral Home, 600 CY Ave., Casper, WY 82601.