Angelina Nichole Gomez: 1991 – 2022
Angelina Nichole (Sutton) Gomez, 31, of Casper, passed away on October 31, 2022, in Lander, Wyoming.
She was born on April 21, 1991, to Jeffery Sutton and Deborah (Shelton) Laleman in Waynesville, North Carolina.
Angelina is survived by her loving husband Federico Gomez, Jr.; children Cameron, age 12, Mariah, age 10, Logen, age 6 and Alivia, age 3; stepson Aidan, age 15; parents Jeffrey Sutton and Deborah (Jason Gennant) Laleman; sisters Melissa Martinez and Vanessa Saputra; and numerous nieces and nephews whom she treasured dearly. She is also survived by her extended family Fred Sr. and Kim Gomez; Karen Litty; sisters-in-law Kerina (Brandon) Campbell and Jesica (Eric) Gomez-Styles; brothers-in-law Devon Webster and Alex Webster; and many dear friends.
A visitation will be held Saturday, November 19, 2022, at 12 p.m., until the funeral service at 1 p.m. at the Newcomer Casper Chapel. Cremation will follow.
Arrangements are under the direction of Newcomer Casper Chapel.
---
Kaycee Dawn Pauly: 1972 – 2022
Kaycee D. Pauly passed away October 6 at Central Wyoming Hospice after a long battle with lung problems and COPD.
Kaycee was a mother of two, Spencer and Shaylynn, whom she loved and bragged about often. Kaycee also leaves behind her husband Art, sisters Danielle and Brianna, and aunts Diane and Sid.
Kaycee grew up in Evanston, Wyoming. She worked as a CNA. Kaycee suffered with many health issues, but always remained positive.
She enjoyed watching wrestling as well as back road drives. She made each day a moment to remember. She will be missed by many, but never forgotten.
Service will be November 19 at 11 a.m. at Boyd Avenue Baptist Church.
---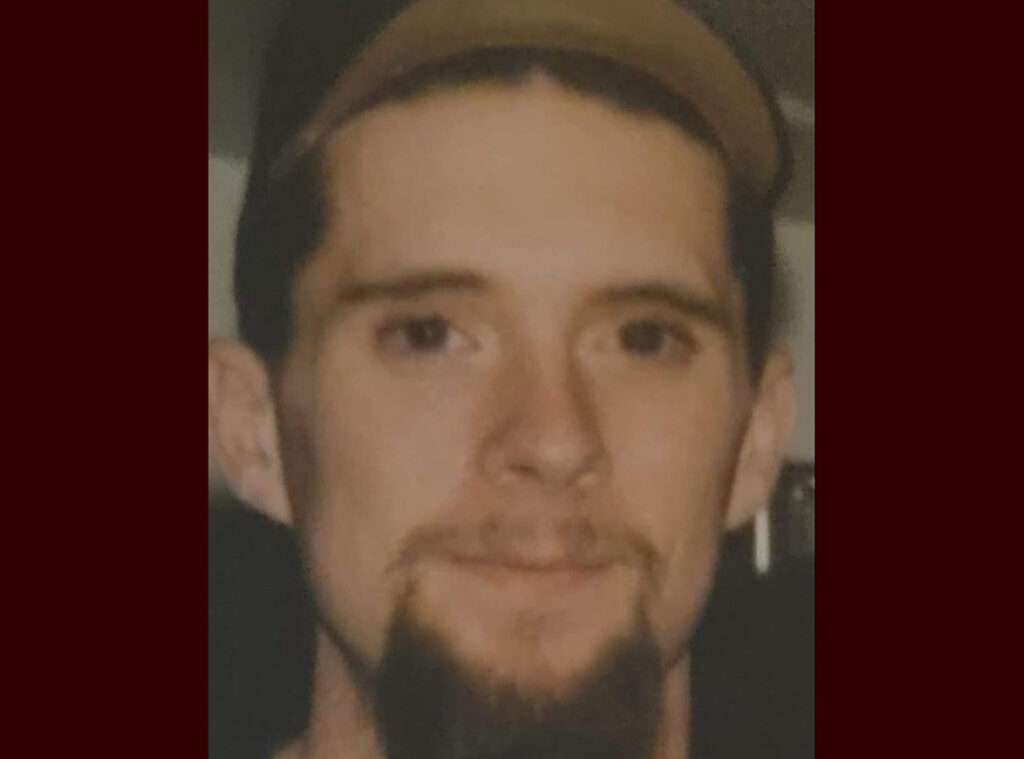 Vaughn Eugene Mettler Jr.: December 19, 1975 – November 3, 2022
Vaughn Eugene Mettler Jr., 46, of Casper passed away on November 3, 2022, in Casper. 
Vaughn was born on December 19, 1975, in Wabash, Indiana. His life journey brought him to Casper in 1994 and then to the Wyoming National Guard. He met the love of his life, Angie Verow, and they were married in Casper on September 28, 1996. Almost immediately after their marriage, Vaughn was stationed in Germany with the U.S. Army. Angie soon followed and they welcomed their first son, Austin, in Germany. His second duty station brought the family back to Fort Campbell, Kentucky, where they welcomed their second son, Devin. They made their home in Casper, Wyoming.
Vaughn was a simple man who preferred to keep his circle small and treasured time with his wife and sons. He enjoyed working on cars, fishing, shooting and hunting. He was a mopar guy through and through. Vaughn loved his family and his many creatures, including dogs, bearded dragons, ferrets and parrots.
A private service will be held for the family and close friends. An open reception will be held at the Elks Club on Tuesday, November 8, 2022, at 11 a.m. All are welcome to attend the reception.
---
Reida Kay Schwamb: April 4, 1953 – November 1, 2022
Reida Kay Schwamb, age 69, of Casper, Wyoming, passed away peacefully on November 1, 2022. She was born to Reed and Dorothy (Stevenson) Boyles in Torrington, Wyoming, on April 4, 1953, and was the oldest child of three siblings. Reida attended primary school in Craig, Colorado, and later her family relocated to Powell, Wyoming, where she graduated high school in 1970. Soon after, Reida welcomed her son Shawn into life and relocated to Casper, where she met and married Douglas Schwamb.
Reida found a love for fine design and custom jewelry and even became the state's first female gemologist. Her hobbies included camping, fishing, and spending time with her friends and family. She had an active role in the Chamber of Commerce as an ambassador. Later in life, she met and married Larry Wilhelm. The last 15 years of her life, Reida transferred from Jewelry into Banking, where she worked at Wyo Central FCU and Hilltop Bank; in this new career she met many new friends and enjoyed interactions with her clients.
She is survived by her son Shawn Boyles, his wife Angela, and their son Ashton, "Reida's grandson and the light of her life"; as well as two stepdaughters, Jennifer and Vista Schwamb. She is also survived by her siblings Randy (Sherri) and Kelvin Boyles; nieces and nephews Vanessa, Melissa, and JR Boyles as well as Alecia Boyles; and several great-nieces, great-nephews, and cousins.
She was preceded in death by her parents, grandchild Robert Charles Boyles, and husband Larry Wilhelm.
Memorial contributions can be made to Mimi's House.
A celebration of life will be held at Occasions by Cory on November 12 at 1–3 p.m. A continued celebration of life will be held at her favorite watering hole (The Back Door).