Bruce Morgan White: 1932 – 2022
Bruce M. White of Casper, WY passed away Thursday, November 24, 2022, at the age of 89. After several months of declining health at the Life Care facility.
Bruce was born December 25, 1932, in Ransom, IL to Charles M. White and Ople Shafer White. He had an older sister, Barbara White Keezle and a younger brother, Burdette White. His father worked for Standard of Indiana (Amoco Pipeline now BP) and moved his family to Ft. Laramie, WY to work at the tank farm as an operator. His mother, stayed home and cared for the three children, which kept her busy!
Bruce was active in the high school yearbook, football, and basketball. The neighboring small town of Yoder tried to recruit the 5'4" basketball player to play for them! He graduated from Ft. Laramie High school in 1952 and grew restless farming the land his father leased so he joined the Marines. He is a Korean war vet and in latter years loved to boast that he was an ass-kicking Marine! In fact, for his small stature he excelled in the Marine Corp was promoted to sergeant. He was an expert marksman a skill he shared with many of his grandkids! He trained at Camp Pendleton near San Diego and served most of his career in Hawaii.
After he left the Marine Corp in 1955, he used his G.I. bill to enroll in barber school in Denver, CO. He barbered for several years, helped build Pathfinder Dam, installed windows, and worked as a bus driver/custodian before going to work at Amoco Pipeline where he worked as a pipe liner, operator, and heavy equipment operator for 28 years. He retired in 1992 and enjoyed traveling and visiting family members.
Bruce was quick with a smile and to lend a hand to help others, family members and strangers alike. You never knew what he would say, he was a character, and we all learned some colorful metaphors from him! He loved his dogs Tuffy and Babe, they were spoiled beyond belief! He loved to fish, hunt, shoot, collect recipes and have someone else prepare the recipes for him! When he was younger, he liked to "bulldog" at local rodeos.
He married the love of his life, Laurel Marguerite Sankey April 11, 1960, in Glenrock, WY where they met. While they never had any of their own children, he was proud of his four stepdaughters and all their grandchildren. He helped raise many of them from time to time, including Jeannie which he raised as his own. Bruce was loved and respected by family and friends alike.
Bruce was preceded in death by his parents, brother, and sister; his wife Laurel; stepdaughters Montana (Tana) Stewart and Frankie Gibson; Grandsons Randy Patik, Shawn Patik, Wesley Holyoak, and Verne Holyoak; Great Granddaughter, Shawn Padillia. Bruce is Survived by his stepdaughters Laurel "Jean" Durbin, Judy Thompson; and grandchildren Craig (Carrie) Davis; Laurie (Victor) Padillia, Peggy Puckett, Michelle Pixley, Shan (Holly) Holyoak, Jeannie (David) Lundahl, Darrell (Norma) Stewart, Darrice (Zach) Schram, Kim (Alicia) Patik, Mikel Patik, and Tom Thompson. He has 40 great-grandchildren, and numerous great, great grandchildren.
Visitation was on Thursday, December 1, from 5:00 pm – 7:00 pm at Newcomer Funeral Home, Casper, Wyoming. The funeral was the next day, December 2, at 11:00 am at Newcomer Funeral Home with the internment directly afterwards at Wyoming Memorial Gardens Cemetery where he was laid to rest alongside his wife. A reception was at Newcomer from 1:00 pm – 3:00 pm.
Bruce's service will be livestreamed at the scheduled service time. Click Here to view service.
---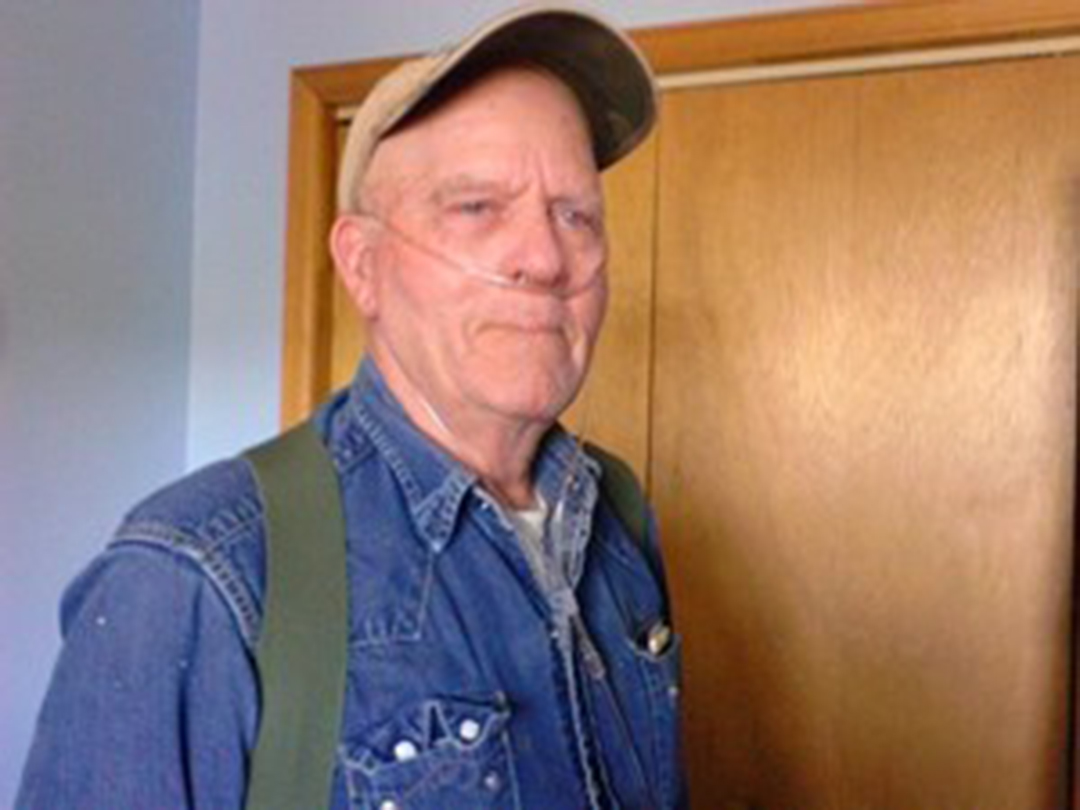 Gary Robert Skiles: 1939 – 2022
Gary Robert Skiles, 82, of Glenrock, Wyoming passed away Wednesday, November 16, 2022 at his home in Glenrock, WY.
Gary was born on November 21, 1939 to David Frederick and Una Valera (Gatiner) Skiles in Buffalo, WY. Gary grew up in Sussex, WY and graduated from Johnson County High School, Buffalo, Wyoming in 1958.
After high school Gary joined and was honorably discharged from the U. S. Army. After his time in the service, he held many jobs including being a Truck Driver, Sheep Shearer, Heavy Equipment Operator, Welder, Mechanic, Rodeo Competitor, Home Builder, Handyman, Hunting Guide, First Responder, Ambulance Attendant, Horse Breaker and most recently a Rancher and Ranch Foreman for 27 years with the True Ranches.
Gary passion was agriculture, he served as an officer and leader of the Stock Growers, Wool Growers and Farm Bureau.
Gary married Mamie Jo Selby and together they had three children, Susan Skiles, Arlyne Thomas and Robert F. Skiles.
They divorced and Gary married, Karynn K. Meike, they divorced and he married, Yvonne Erickson. He divorced Yvonne and married, Karynn for the second time, the "love of his life".
Gary was a member of the Masons, Elks and Shriners.
He is survived by his wife, Karynn; children, Susan Skiles, Robert Skiles, Arlyne Thomas, Scot Meike, Kamera Meike; 2 granddaughters; one great grandson; and numerous other friends and relatives.
A graveside service will take place at a later date at the Willow Grove Cemetery in Buffalo, Wyoming.