Gabriel Stuart Keith: 1986 – 2022
On November 23rd 2022, Gabriel Stuart Keith lost his battle with depression.
Gabe was born on Sunday, September 7th, 1986 in Casper, Wyoming.
He attended Park Elementary, Dean Morgan Jr High and graduated from Natrona County High School with the class of 2005.
As a youth Gabe spent many summer days fishing at Yesness Pond. In addition to the many fish he brought home, there was also quite the collection of crawdads, bullfrogs, and snapping turtles.
Gabe enjoyed many different sports; soccer, baseball & golf, but his two favorites were hockey and yo-yoing. He played Casper Oilers Hockey from kindergarten through his senior year of high school, and also played for Team Wyoming Hockey.
In 2007, Gabe met and fell in love with Gabrielle (Abby) Ridgeway. The two were later married and had two beautiful daughters: Rosaleigh Susanna and Rubee Anne. They had many adventures together as they grew into adults together, their marriage ended in February 2022.
Gabe attended Johnsons & Wales University in Denver and earned his Associates in Culinary Arts. He was an accomplished chef and worked in many restaurants in the Denver area, but his real passion was smoking any kind of meat he could find and maybe herbs once in a while also.
He later earned his Master Electrician Certification, and co-owned an electrical contracting business for several years in the Denver area. Gabe loved many things but those who knew him will most remember his love of music. In Junior High he played the trumpet and tuba, in High School he played guitar in the Guitar Ensemble, and just recently had bought a drum set and was taking drum lessons.
He had an extensive collection of vinyl albums spanning many many decades and styles and a growing guitar collection. He was an avid rock climber and loved to hike up many of Colorado's 14'ers.
Gabe was always trying to make people laugh with his loud personality and endless stream of jokes. He cared deeply for those he loved and was loved by many. Gabe had a number of friends, but would count Matt Brister, Mark Leisz, and their families, as his closest.
Gabe is survived by many who love and will miss him; his daughters Rosie and Rubee Keith; parents, Kirk and Sally Keith; sister, Manion Keith and partner, Dustin Haskins; nephew, Ryley Few; cousins, Josh, Jordan, Olivia, Joe, and Jon Keith, Jennifer Powers, Scott Smith, Dylan Mieras, and Tracy Weber; uncles, Tom and Lynn Keith, Peter Mieras, and Richie Smith; and aunts, Susan and Nancy Mieras, Carmen and Alice Keith; and the mother of his children, Abby Keith.
Those who knew Gabe will remember just how much of a strong, fearless, not afraid to try anything kind of a man he was. We wish he could have stayed longer but are grateful for the 36 years we had him.
"Heaven let your light shine down" – Collective SoulCelebration of life to be planned at a later date.
Any questions can be directed to his sister Manion Keith at manionk22@gmail.com.
---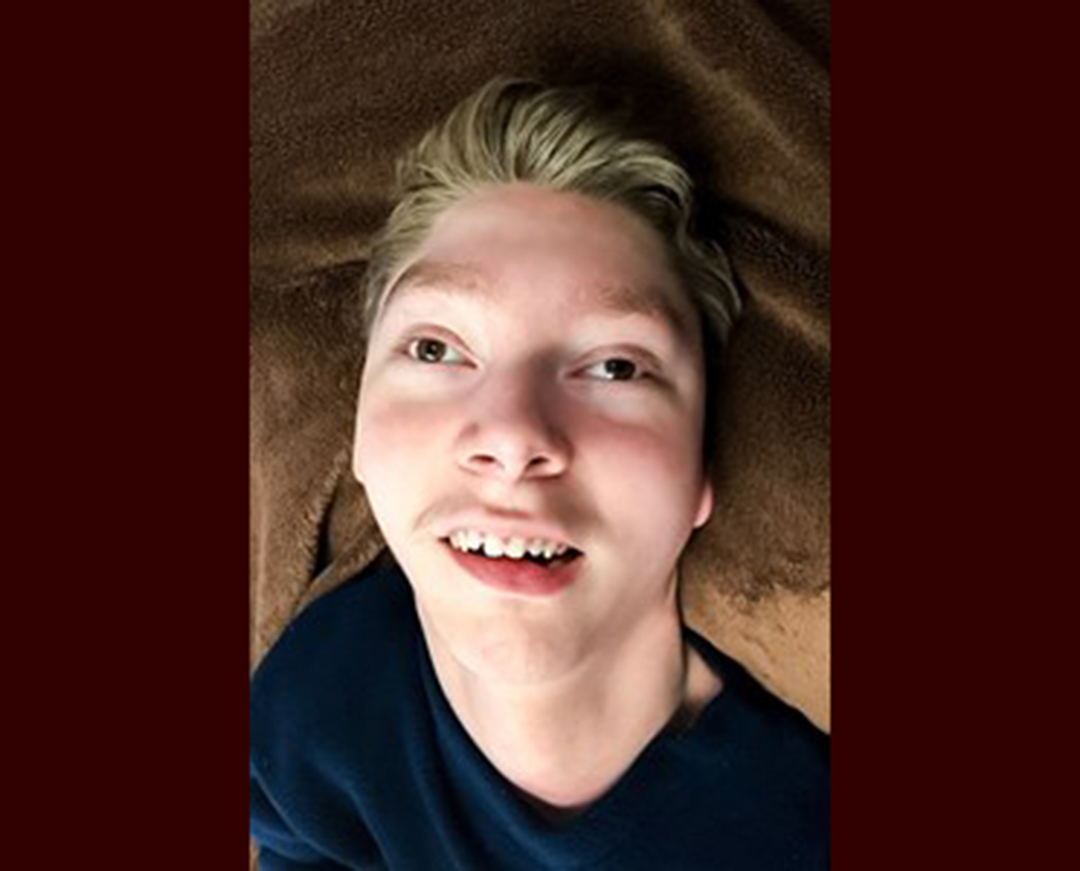 Justen David Christensen: 1999 – 2022
Our precious and beloved son, Justen David Christensen, 22, passed away on December 2, 2022. Justen suffered multiple strokes in-utero and faced his life fearlessly as he battled severe cerebral palsy his entire life. After a recent illness, Justen passed away peacefully in his home in Casper.
Justen loved God, and we rejoice that he is free of his broken body and is now with Jesus in heaven. Justen was very smart, inquisitive, loving, generous, and gracious, with a great sense of humor and an infectious smile. He lived his life full of love and joy. He had a generous spirit, always seeing the best in everyone.
Justen brightened the life of everyone he met and was the inspiration for the creation of Renewed Hope Foundation, which has helped hundreds of special needs children over the past 17 years.
He loved traveling, having visited 7 countries and 32 states in his short life. Justen was always with his parents, and his favorite times were when he was also able to be with his brothers.
Justen is survived by his parents, Brad and Linda Christensen, his brothers Hayden, Stephen (Carrie), and Ethen, grandparents David and Nita Christensen and Timothy and Pamela Elston, Uncle Brian (Patti) Christensen and family, Aunt Kelly (Dayo) Ade, Uncle Michael Elston, and Aunt Andrea (Bill) Webb and family, as well as a large extended family. His family and friends love him dearly and will miss him always.
Funeral service will be held Saturday, December 10, 2022 at 10:00 am in the Sanctuary at City Park Church (formerly First Presbyterian Church) at 804 S Wolcott, Casper, WY 82601. Following the service, at approximately 11:00 am, a reception will be held next door at Grace Reformed Church at 834 S Wolcott, Casper, WY 82601.
In lieu of flowers, please send any gifts or donations to Renewed Hope Foundation, PO Box 616, Casper, WY 82602. Justen was the inspiration for this non-profit organization created to help other special needs children and it was very dear to him.
Arrangements are under the direction of Newcomer Casper.