Guy Noë: 1934 – 2022
Guy Noë passed away on Thursday April 21, 2022 of complications from kidney disease and dementia.
Guy was born on January 28, 1934, in Brussels, Belgium to parents MC and Johanna. He was one of four brothers; Rob, Christian and Phillippe. He was raised in Belgium, France and England and he was fluent in Dutch, French and English.
During WWII Guy attended boarding school in England, and later studied at Canterbury. He graduated from university in France with a degree in farming and agriculture.
In 1955, Guy immigrated to the United States, passing through Ellis Island on his way to Saratoga,
Wyoming. He became a naturalized citizen in 1962. He was extremely proud of his citizenship. His dream was to become a cowboy, and he excelled at this, as he did in all of his endeavors.
Guy worked at the Lazy River Ranch, and held several other jobs including employment at McBride's' Mortuary. In 1962, he moved to Casper and became a social worker for the Department of Family Services. He later became the director of that agency. Guy later accepted a position Director of Community Programs in Cheyenne.
Guy worked for the state of Wyoming for 45 years, retiring in 1995. Upon retirement from the state, he
then worked for the Laramie County school district until 2006. His positive impact on families
throughout the state of Wyoming was significant.
Guy married Francis Caudill in 1958. They had a son, Guy, who died in infancy, and a daughter, Jeanette.
They later divorced. In 1976, he met Ree Grant. They were married on February 14, 1981 in Laramie
Wyoming. They had 46 years together, consisting mostly of laughter and adventures.
He was an exceptional father to Jenny Daniel (Tom), and Amy and Dennis Doerr. Guy was an adoring Poppy to Jade, Jasmine, Noah, Justice, Zane and Gracie. He was a great-grandfather to Cyrus, Phoenix, Cora and Mateo.
Our Husband, Dad, Grandfather and Hero lead our family with a sense of humor and a kindness and
compassion for us, and for all other people. He loved a good joke, even at his own expense. He was
dependable and patient, honest to a fault, and he stood up for what he believed in. His gentleness and
ability to lead helped more than just our family. He helped the people he interacted with in part because
of his deep respect for others and their opinions, and his own unique ability to connect with people.
Our family was fortunate to have such an exceptional and beautiful human being in our lives. He will be
remembered by his family, and many others with great and undying affection.
A celebration for Guy and his wife Ree will be held at a later date. Donations in his name may be made to Planned Parenthood.
---
Ree Grant Noë: 1944 – 2022
Irene (Ree) Grant Noë passed away on Thursday October 6, 2022 from complications of cancer.
Ree was born on February 4, 1944, in Seattle, Washington to Hugh and Emily Grant. She was one of four
siblings; Dennis, Mary and William. She was raised in Casper, Wyoming, attending Park, St. Anthony's
and Natrona County High Schools. Ree attended St. Gertrude's Academy in Boulder, Colorado following
the deaths of her brothers. She later attended Casper College.
Ree married G.P. Doerr in 1963. They had a son, Dennis, and a daughter, Amy. They later divorced. In
1976, Ree met her cherished husband of 46 years, Guy Noë. They were married on February 14, 1981, in
Laramie Wyoming.
Ree was a stay at home wife and mom. Throughout her life Ree was firm in her political beliefs.
In her later years, she pursued her passions of gardening, reading, art, backgammon and Words with Friends. Ree loved The Beatles. She encouraged her children and grandchildren to be open to the arts in many forms.
Ree had a naughty sense of humor. Her last adventure was attending an exhibit of the artist "Banksy", which is a perfect example of her delight in the freedom of expression, thought, humor and speech. Ree was a loving Ma to Jade, Jasmine, Noah, Justice, Zane and Gracie. She was a great-grandmother to Cyrus, Phoenix, Cora and Mateo.
Ree was the foundation of our family. She taught us many life skills and lessons, including how to keep
our sense of humor when the going gets tough. Her tenacity and strong will taught us to survive and
thrive in difficult situations.
Our family was privileged to have had the gift of time with such an intelligent, multifaceted, and funny human being. She will be greatly missed by her children especially.
A celebration for Ree and her husband Guy will be held at a later date. Donations in her name may be
made to Planned Parenthood.
---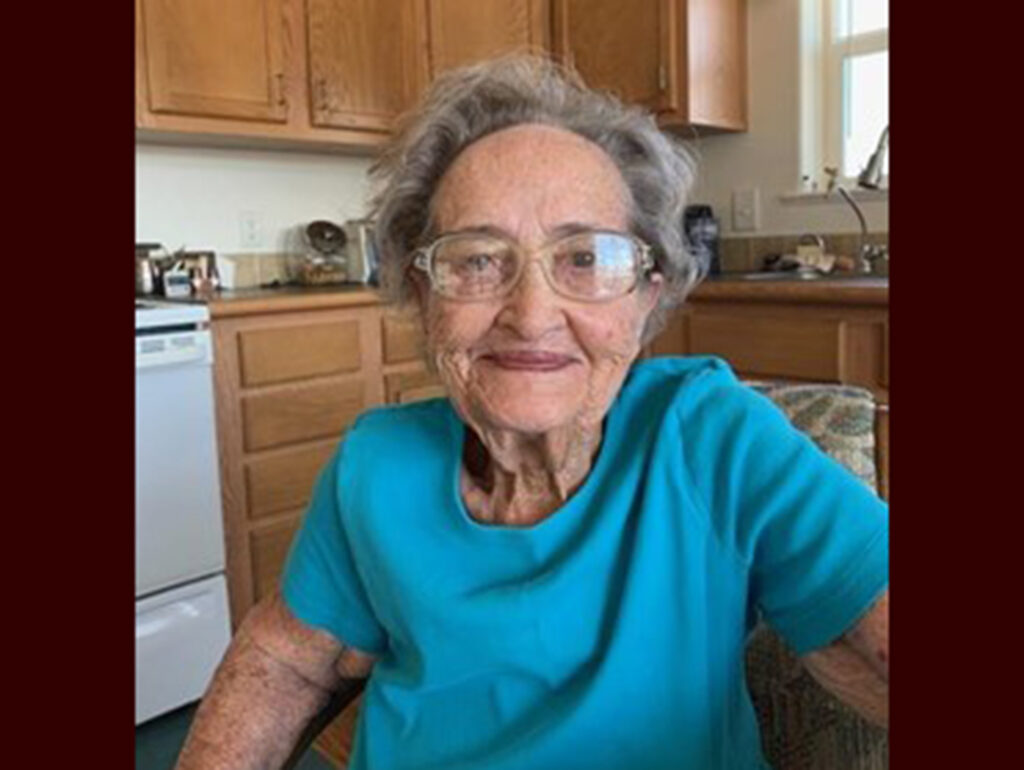 Shirley Ann Nash: 1932 – 2022
Shirley was the second child of Thelma and Robert Brown of Grover Colorado, born on April 10, 1932. She passed away in the arms of her daughter, Sharlynn and her son-in-law, Jim on Christmas Eve. She and her siblings Don, Roger, Phyllis, Colleen, Elaine and Arlon enjoyed living in the wide-open spaces of the dry lands of Colorado. She met and fell in love with William Paul Nash and his three children, Kenny, Jean, and James. They were married in 1950. She always felt so blessed to have them in their lives and loved them dearly. Paul and Shirley welcomed Ernie who passed in infancy. Later they welcomed Sharlynn and Linda Kay to the wonderful, blended family. They made their home in Greeley Colorado while the family was young and later moved the family to Cheyenne eventually settling in Casper in 1968. She was proud of her home on 15th street and took great pride in her yard and gardens. Her husband Paul passed in 1996. In 2007, Shirley made her home in Meadow Acres with her daughter and son-in-law, Jim, whom she felt the sun rose and set with. With her son, James and son-in-law, Jim, her new home was set, and she felt on top of the world, enjoying the wide-open country spaces as well as being able to watch over her family.
She was truly a giving soul and spent time working as a nurse's aide and working at the Kmart deli. Although she never truly enjoyed working, preferring to tend to her family, she always enjoyed meeting and visiting with everyone she met. She never met a stranger.
She was very involved in the AA and Al-anon programs with her husband. They traveled all over the country encouraging thousands of people with their love and support. They made new and forever friends and were always ready to help those who were willing to help themselves create a better life.
Shirley had a deep and binding relationship with God, always praying for his will to be shown to her and the strength to carry it out.
Shirley was a gentle soul, described as gentle as a lamb. But she could also be as playful as a lamb. She loved joking and teasing her kids and grandchildren. She loved to cook, known for her 'world famous hot rolls'. She enjoyed traveling, especially if it involved gambling. Fishing was a favorite pass time, insisting on keeping and cooking the first fish, a sucker, that she caught. She took great pride in gardening and growing beautiful plants. She enjoyed puzzles and word search. But most of all she enjoyed visiting with family and friends always quick to sit and have a cup of coffee.
Shirley had an extensive family. She was blessed with 15 grand kids, 35 great grandchildren and 11 great great grand children. She was always over the moon to welcome a new family member to her family. She was a true mother hen and loved nothing more than to gather her babies around her no matter how old they were.
She is survived by her daughter Sharlynn and son-in-law, Jim Kountz of Casper. Granddaughters, Jan Nelson and family of Casper, Stacy and Frank Gruber and family of Colorado, daughter-in-law, Cheryl Nash and family of Oregon, and Ron Smith and family of Oregon. Also surviving her are her siblings, Colleen Hart, Roger Brown, Elaine Werner, Arlon Brown, and Shirley's best friend Mary Caviston.
The family would like to thank Gwendi, Shirley's case manager for the elderly program and her aide Tory for all their love, guidance and care. A special thank you to Central Wyoming Hospice for the assistance in helping Sharlynn honor her mother's final wishes.
No services are planned, please feel free to leave words of remembrance for the family.
Arrangements are under the direction of Newcomer Casper.
---
Patricia Sellers: 1942 – 2022
Patricia (Pat) Sellers went home to be with her Lord and Saviour on Dec. 26, 2022.
Pat was born in Greeley, Colorado, to Arnold and June Becker. Pat's family eventually moved to Riverton, Wyoming, and in 1957, Casper, Wyoming. Pat attended Natrona County High School and graduated with the class of 1960.
While in high school she met the love of her life, Ted Sellers and they were married shortly after her graduation. They spent many years raising children in Casper. In 1989, she and Ted moved to Beaverton, Oregon, and returned to Casper, Wyoming, for good in 2015.
Pat worked mainly in the medical field starting her career at Natrona County Memorial Hospital. Later she worked for Dr. Jerry Behrens and followed him to Casper Orthopedics. She continued her work in the medical field while residing in Oregon until retirement in 2005.
Pat enjoyed family gatherings, fishing, and bridge where she reached Gold Life Master status, knitting beautiful sweaters and blankets, and painting wildlife scenes. She was an animal lover and had great affection for horses.
Pat is survived by her loving husband Ted, daughter Tamara, son Ted, daughter Melissa, sisters Dixie Loper (Pilot Point, Texas), Cindy McCombs and Karen Henritze (Denver, Colorado), brothers Jonathan Carney (Lincoln, Nebraska), David Becker (Riverton, Wyoming) and Tony Becker (Sheridan, Wyoming) as well as 12 grandchildren and 18 great-grandchildren.
Pat was preceded in death by her parents, sisters Peggy Becker and Garnette Jones and daughter Patricia (Dee) Johnson.
A Celebration of Life is scheduled for May 6, 2023, at 11 a.m., College Heights Baptist Church. In lieu of flowers, please make a donation to the Jerry Behrens Foundation, Casa Ventosa Equine Rescue, or your favorite charitable organization.
---
Helen Mary Rodriguez: July 9, 1949 – December 26, 2022
Helen M. Rodriguez of Casper passed away on December 26th, 2022. She was 73.
Helen was born in Ft. Collins, Colorado to Juan S. and Sulema Rodriguez. She graduated from Natrona County High School and attended Casper College. Helen worked for SER (Services, Employment and Redevelopment) for the Hispanic community. She also worked as a bartender and various other jobs. Helen enjoyed journal writing, bowling, softball and playing pool.
Helen is survived by her daughter Yvonne Sprague and her son Eric Martinez both of Denver, four granddaughters, Abby and Olivia, of Denver, Morgan and Madison, of North Carolina, two great grandsons, Aizah and Ellis of North Carolina; her father, Juan S. Rodriguez, her sister, Diana Gonzales, both of Casper; brothers, Juan (Nuno) Rodriguez (wife Valerie) and Frank Rodriguez (wife Charlotte) of Loveland; eight nieces, Desirae, Angelina, Raquel, Melissa, Renae, Crystal, Peggy and LaVonne; eight nephews, Zachary, Ace, Niles, Jason, Ramon, Gilbert, Sergio and Adan; three Goddaughters, Desirae, Monique, and Peggy and many Aunts, Uncles, Cousins and lots of family friends, too.
Helen is proceeded in death by her eldest son, Elliott Martinez, her mother, Sulema Rodriguez, her sister, Alice Davis (husband Howard) and her brother, Gilbert Rodriguez (surviving wife Vickie).
At this time, no services or funeral plans are being held. The family is planning a Celebration of Life to occur this upcoming Summer.
Helen's children, her father, sister and brothers wish to extend their gratitude for all of the condolences and prayers received.
Bustard and Jacoby Funeral Home is entrusted with arrangements.