Melvin John Wynia: July 31, 1931 – December 29, 2022
Melvin John Wynia, 91, of Kersey, Colorado, passed away Thursday, Dec. 29, 2022, at his home. He was born July 31, 1931, in Hot Springs, South Dakota to Lena Margaret and John Wynia.
After high school, Melvin participated in the rodeo circuit as a bull rider, until he enlisted in the United States Marine Corps. While serving in the Korean War he was a helicopter pilot.
After his discharge, Melvin came to Colorado and moved his way up the ladder at Salt Creek Freight Ways. He met Therese Ellis at his job and they were married in 1985. Melvin worked as a pen rider for Monfort Feed Lots.
After attending an auction and seeing longhorn cattle, Melvin started raising them. His heart was as a cowboy.
Melvin is survived by his wife, Therese Wynia of Kersey; son, Gregg Wynia of Evans, Colorado; daughter, Michell (Randy) Wood of Bayard, IA; step-sons, Frank O'Brien of Fort Collins, Colorado, Robert O'Brien of Fort Collins and Chris (Shari) O'Brien of Casper, Wyoming; grandchildren, Patrick Wynia of Evans, Justin Wynia of Des Moines, Iowa, and Tasha Jones of Casper; step-grandchildren, Scott (Cassie) Guenther of Casper and Jackie (Jared) Adamson of Windsor, Colorado; great-grandchildren, Quinn Wynia of Colorado Springs, Colorado, Bailey Wynia of Livermore, Colorado, and Lucas, Dylon, Austin and Mariah Jones all of Casper; step-great-grandchildren, Rylee and Calyn Guenther both of Casper and Joselyn and Jaxton Adamson both of Windsor; sister, Betty Bishop of Hutchinson, Kansas, and numerous nieces and nephews.
He was preceded in death by his parents, a brother and a son.
A visitation will be from 10 to 11 a.m. Wednesday, Jan. 11, 2023, followed by a funeral service at 11 a.m. both at the Northern Colorado Cowboy Church, 33131 Highway 85 Lucerne, CO, 80646. Interment at Fort Logan National Cemetery, Denver.
---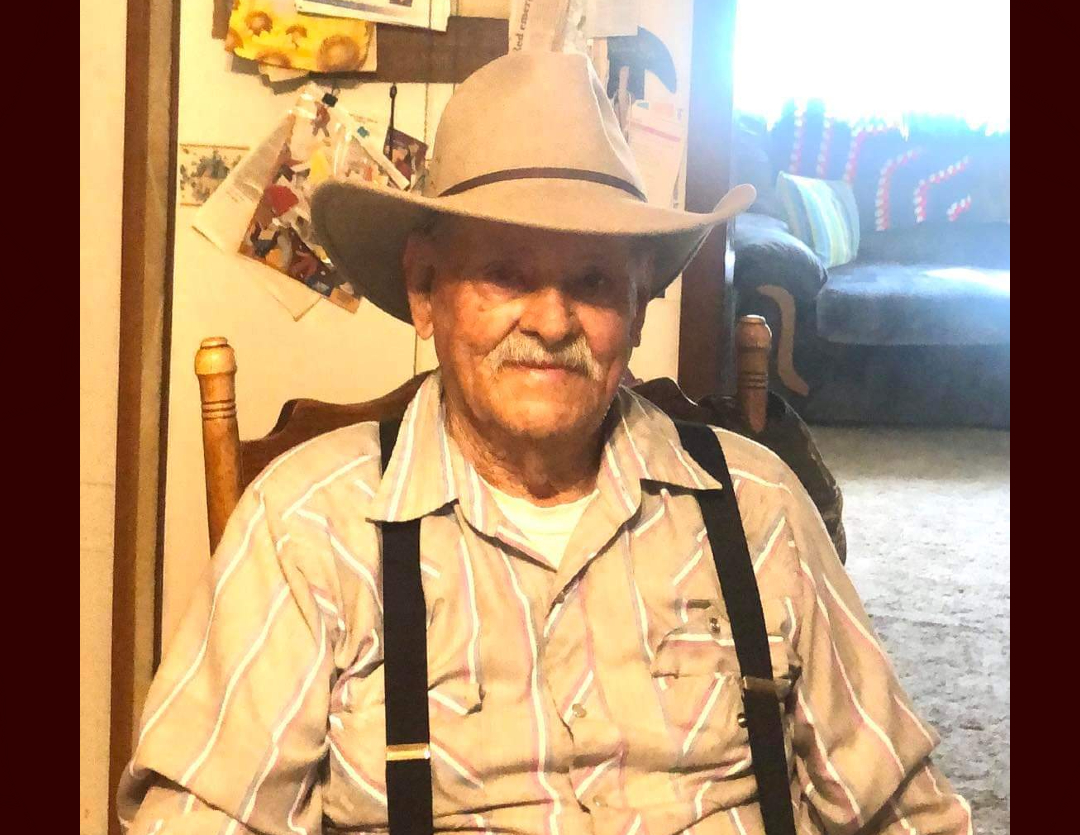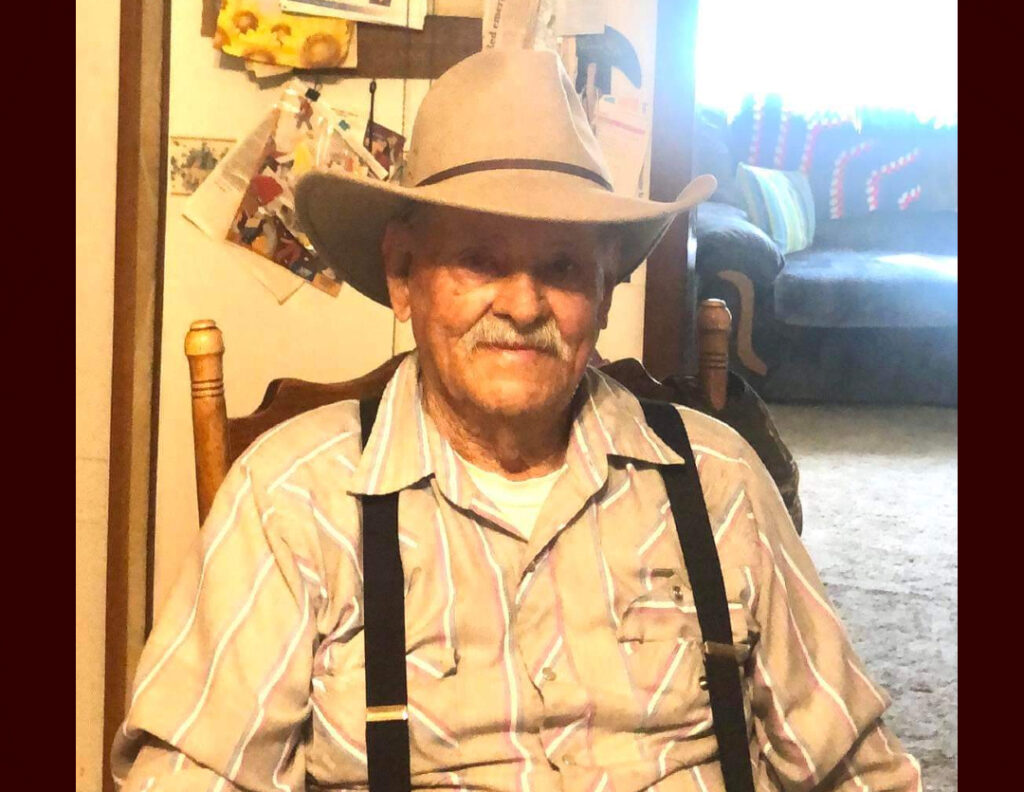 Jack Carlton Chatwell: August 10, 1925 – Jan. 6, 2023
Jack Carlton Chatwell, 97, passed away on Jan. 6, 2023, at his home with his wife and family by his side. Jack was born in Tuscola, Texas, on Aug. 10, 1925. He was the third of seven children born to William Edward Chatwell and Willie Wolfenberger. Jack went through the sixth grade before leaving school to go to work and help his family.
In November 1942, Jack fibbed about his age, and enlisted in the United States Army Air Corps and trained as a guard patrolman. He served his county as a military policeman until 1946 when he was honorably discharged.
On Sept. 2, 1944, Jack married Beulah Dean "Dena" Ratliff in Atchison, Kansas. Three children were born to this union. Jackie, Bruce, and Christine. Dena preceded him in death on Feb. 26, 1992.
On June 6, 1995, Jack married Charlene Schrock in Cody, Wyoming.
Jack worked throughout the west as a high voltage lineman superintendent, receiving many awards and commendations for him and his crew going above and beyond to get the jobs done. Jack received his Apprentice Certificate in Colorado in 1954, and retired 45 years later from the Bureau of Reclamation after helping build the Thermopolis substation.
Jack was a proud member of the International Brotherhood of Electrical Workers Union and a former member of the Elks and Eagles organizations. Jack was also the Trailmaster of the Round Top Good Sam's Club in Thermopolis.
Jack enjoyed elk hunting well into his 80s, fishing, camping, riding his four-wheeler, taking care of his yard and tending his garden. Later, his favorite thing was always having time to share his jellybeans with the great-grandkids.
Jack is survived by his wife of over 27 years, Charlene of the family home; his son, Bruce (Peggy) Chatwell of Yuma, Arizona; Daughter Christine (Dave) Briggs of Sierra Vista, Arizona and daughter-in-law Sondra Chatwell of Berthoud, Colorado; brothers Don and Jim of Texas and sister Roma Thompson of Big Springs, Texas; seven grandchildren, fourteen great grandchildren and four great-great grandchildren. Jack is also survived by his step-children Don (Val) Shoopman of Alberta Canada; Marty Shoopman of TenSleep; Kathy (Blaine) Shoopman of Riverton; and Jim (Letha) Hendrickson of Shoshoni as well as numerous step grandchildren and great grandchildren and many friends.
Jack was preceded in death by his parents, first wife, Dena Chatwell, son, Jackie; his sister Margaret, and brothers Bill and Charles.
A graveside service will be held at 2 p.m. Thursday, Jan. 12, 2023, at the Riverside Cemetery in Thermopolis, Wyoming, under the direction of Mortimore Funeral Home. There will be a Celebration of Life in late June in Thermopolis.
The family would like to extend their appreciation to Hot Springs Memorial Hospital; Dr. Travis Bomengen; Stillwater Hospice; and special grandchildren Justin and Shannon Miller for caring for Jack.
Memorials may be made to the Stillwater Hospice.
---
Thoma Koleta VanNorman: February 25, 1940 – January 5, 2023
Thoma Koleta VanNorman passed away peacefully with family by her side on Thursday, Jan. 5, 2023, in Casper, Wyoming. She was born Feb. 25, 1940, in Aspermont, Texas, to C.S. Dickey Sr. and Hertha Waynne Newsom.
She lived her younger years in Texas while her father worked in the oil fields and moved to Kaycee, Wyoming, in 1951 where he followed the drilling rigs for work. Her family then moved to Edgerton, Wyoming, where she met her husband, Jerry VanNorman. The two shared a double wedding in Billings, Montana, with her brother, Claud Dickey and Jerry's sister, Wanda VanNorman on Nov. 6, 1959. To this union, five children were born: Barbara Lynn McConahay (James) of Baggs, Wyoming, Jerry Lee "Bud" VanNorman (Brooke) of Casper, Wyoming, Angela Kay Pacheco (Elmer) of Midwest, Wyoming, Stephen Wayne VanNorman (Cathy) of Baggs, Wyoming, and David Allen VanNorman of Baggs, Wyoming. Also surviving her are two brothers and two sisters: Jerry Dickey of Newark, Ohio, Johnny Dickey (Sharon) of Aransas Pass, Texas, Carol Hutsell of Casper, Wyoming, and Merry Jo Dickey of Long Beach, California. She also leaves behind many grandchildren, great-grandchildren, great-great-grandchildren and numerous nieces and nephews.
Koleta was active in her community and was a BEC and secretary for the Salt Creek Emergency Services and she also held offices for the bowling and dart leagues that she played on. Watching her children and grandchildren participate in sports was one of her favorite activities and she also enjoyed her "girls trips" with her daughters in the summer. She had fun being Grand Marshal for the Salt Creek Day's Parade and riding in a 1955 Chevy Bel Air.
Preceding her in death are her parents, husband, two brothers; Claud Dickey and C.S. "Tadd" Dickey, one sister; Etta Henderson and two grandsons; Michael McConahay and Joshua VanNorman.
In lieu of donations, memorials may be made to the Salt Creek Emergency Services in her name. Services will be scheduled at a later date.