Donna Marie Adams: 1957 – 2023
Donna "Wifee" Marie Revelle Adams, 66, died Thursday, January 5th, 2023.
Donna was born February 12th, 1957 to Donald Howard and Margaret Elenore Smithhisler Revelle in Newcastle, Wyoming.
Donna was the fourth of eight children. Donna married David "Butter" Adams in Gillette, Wyoming on July 22, 1989.
Donna was an avid cook, a loving wife, and friend to all she met. Donna had a sense of humor, loved to host family reunions and cook meals for Butter's co-workers. There wasn't a holiday that you couldn't find extra's around her dining room table. Donna had a love for Labradors. George, Jack, Maggie and Mickey filled their home with excitement, hunting and love & cousin dogs Gertti and Hatti.
Donna was proceeded in death by her parents, brother, Tom and sister, Ann. Donna is survived by her devoted husband Butter, brother Jack (Jeri) Revelle, Mark Revelle, sisters Teresa (Jack) Bare, Kathy (Handy) Levi, and Karen Revelle, along with many in-laws, nieces, and nephews.Donna and Butter loved to garden. She was especially proud of all her flowers, her favorite pansies.

Donna enjoyed watching football. Donna loved the Wyoming Cowboys, they were her favorite college team. Wyoming Cowboys attire would be appropriate.In lieu of flowers, donations can be made to The Wyoming Rescue Mission, 230 North Park Street, Casper, Wyoming, 307-265-3002 or online at www.wyomission.org.
---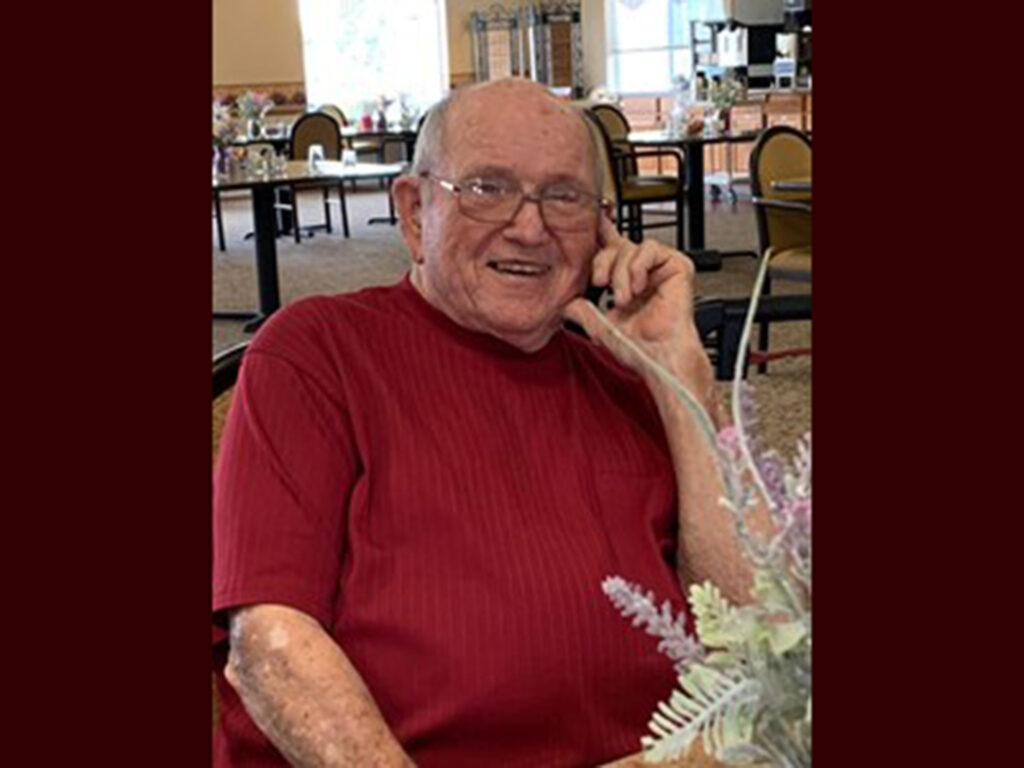 Glen R. Blakeley: 1931 – 2022
Services for Glen R. Blakeley, 91, who passed away December 30, 2022, will be at 11:30 a.m., Thursday, January 5, 2023 at Newcomer Casper Chapel, with Reverend Rick Bishop of the Community Baptist Church, Glenrock, WY officiating. Burial will be at the Glenrock Cemetery, Glenrock WY.
Glen's service will be livestreamed at the scheduled service time for those of you who can't attend in person. Click Here to view the service. https://view.oneroomstreaming.com/index.php?data=MTY3Mjg5NDk5MjIyODQ0MCZvbmVyb29tLWFkbWluJmNvcHlfbGluaw==
Glen was born in Newcastle, WY, October 18, 1931 to Preston M. Blakeley and Freda M. Wing. The family moved frequently, Glen lived in Billings, MT, Greybull, WY, Lovell, WY, Cody, WY and then to Edgemont, SD, where he met and married the love of his life, Freda A. Benton. They were married May 24, 1952 and enjoyed 68 years together. Together they moved to Sturgis, SD, Newcastle, WY and then in 1973 they moved to Glenrock, WY, where they lived for 43 years. They moved to Meadow Wind Assisted Living in March of 2019 where they lived until now.
Glen and Freda shared 4 children together, Robbin, Richard, Lea Ann and Scott. Glen shared all of his many learned skills with his children and grandchildren. Glen was such a force in all of their lives. Glen never new a stranger and loved people. He imparted more wisdom then he ever realized in so many peoples lives.
Glen also served in the Korean Conflict from 1952 until 1954 when he returned home to raise his family.
Glen had numerous vocations over his life. From owning his own service station to working in uranium mines and coal mines. He was active as a geologist for a uranium exploration company, as a landman in the oilfield and as a master blaster in one of the Deadwood SD gold mines. In his later years he was a school bus activity driver with the kids nicknaming him Glen Rider. He also spent his last sixteen years working with his son and grandsons in the water well service business. This was cut short by breaking his hip at the age of 81.
The family wants to thank the wonderful caregivers at Meadow Wind for loving on Glen and Freda. They had wonderful care and made many friends there.
Glen was preceded in death by his parents, wife Freda, his oldest son Robbin, brothers Howard, Robby, Fred, and sisters, Beverly and Linda.
He is survived by his children, Richard (Cheryl) Blakeley of Glenrock, Lea Ann Carr of Douglas and Scott (Shari) Blakeley of Evansville, sisters Bonnie Lou (Vern) Meyer of Sturgis, SD, Norma Jean (Wilbur) Lease of Newcastle, WY, Sandy Marquiss of Wilcox, NE, brother Bill (Billie) Marquiss of Ellensburg, WA and his sister-in-law Dottie McKillip of Douglas, WY, grandchildren Shawn Blakeley, Marci Mangold, Patrick (Val) Heimann, Nikki (Cale) Ostermiller, Leslie Heimann, Landon (Sandra) Blakeley, Parker (Nicole) Blakeley, Preston (Alecia) Blakeley, Lane (Melissa) Blakeley, great grandchildren, Katelynn, Max, Tyler, Bella, Ben, Lucy, Jarret, Jace, Jaxston, Evan, Alycia, Eily, Max and Eloise. And most importantly his faithful companion Max the Dog.
Glen's service will be livestreamed at the schduled service time. Click Here to view the services.
Arrangements are under the direction of Newcomer Casper.
---
Ramona Yvonne Ratterree: 1939 – 2022
Ramona Ratterree, 83, of Casper, Wyoming passed away Sunday, December 25, 2022.
Please contact Newcomer Casper Chapel at 307-234-0234 if you have any information regarding Ramona.