Bryan Craig Howard: January 13, 1965 – January 23, 2023
Bryan Craig Howard, 58, of Casper, Wyoming left this world for the halls of Valhalla on January 23, 2023 at his home in Casper.
Bryan was born in Roseburg, Oregon to Robert L. Howard and Carolyn M. Howard on January 13, 1965. He attended Natrona County High School and joined the Army, where he served our country for four years.
He spent his work life in various occupations but loved working with his hands and spent many years in carpentry, electrical and all things construction. He was a tinkerer at heart and loved creating things with his hands.
Bryan was generous, thoughtful, stubborn and had a great sense of humor. His laugh would light up the world. He loved nothing more than being with his friends drinking coffee, telling tall tales and playing cards. He also loved to cook, listen to music, play games with his kids, cosplay, read and watch movies.
He led his life as a Viking and was passionate about his Norwegian heritage. He lived by a strict code of honor and bravery until his dying day. He loved to play Dungeons and Dragons and spent his passion and energy in painting realistic renditions of the fantasy creatures who lurked in the dungeons of his game and the wizards, elves, paladins and rangers that kept them in check. He studied Viking mythology and lived and worshiped the Norse Pantheon. A true son of Odin.
Bryan had a big heart and was always there for a shoulder to cry on, help in putting things into perspective and always made sure there was a laugh or two along the way. He stood up for those who could not stand for themselves and encouraged us to be our best. He loved his country and was proud to have served in her honor.
He was a true Viking warrior until the day he decided to leave us for the halls of Valhalla. The world will be less bright with him not in it, but Valhalla will ring with the sounds of his laugh and his love.
Bryan is survived by his sons Erryk Angell, Roanoke Rapids, NC; Weylen Shughart, Casper, WY and his daughter Angel Angell, Roanoke Rapids, NC. He is also survived by his Sister, Stephanie Howard Porter-Dumbrill (Dan), Santa Rosa, CA; his blood-brother, Shelby Wirtala, Casper, WY; his Aunt, Charlotte Kolb, Casper, WY and his nieces and nephews, McKenna Velazquez (Mike), Westfield, NJ; Harley Oliver-Howard, Billings, Montana; Albert Heinen, Douglas, WY and Justice Angell, Casper, WY. He was from a big family and also left behind many cousins. He was preceded in death by his Mother, Carolyn Howard, Father, Robert L. Howard, Sister, Nicole Howard, Grandparents, Arne and Doris Skjonhaug, Uncles Carol Skjonhaug and Cliff Skjonhaug and Aunt Christie Cieslar.
Memorial Services will be held at Bustard's Funeral Home on Monday, January 30, 2023 at 10 a.m. In true Viking fashion, Bryan has been cremated.
In lieu of flowers, please donate to help the Wyoming Veterans or your favorite charity in his honor.
The family wish to extend gratitude to his friends for being a part of Bryan's life and a reason for him to wake up every morning and live a life full of love. Takk skal du ha!
---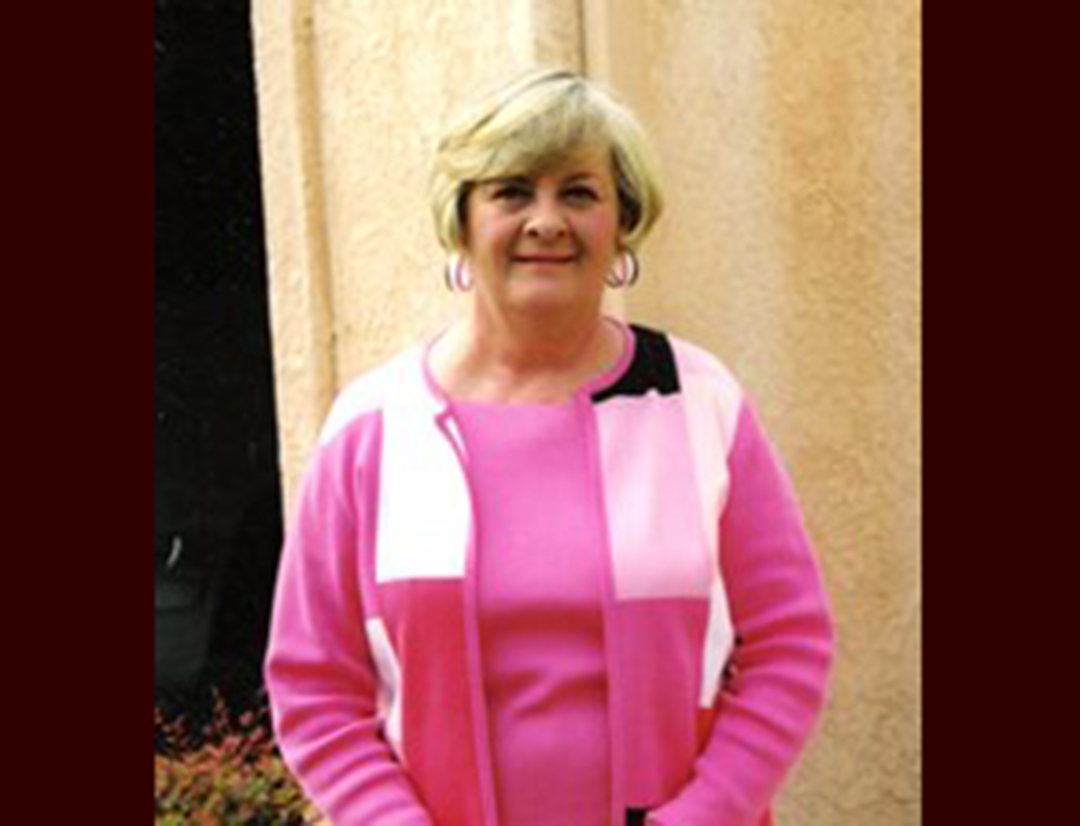 Madeline Ann "Maggie" Miracle: 1943 – 2023
Madeline "Maggie" A. Miracle, 79, of Casper, Wyoming passed away Tuesday, January 24, 2023 at Wyoming Medical Center in Casper, Wyoming. She was born on December 11, 1943 to Mickey and Lillian (Wilcox) Zanoni in Rock Springs, Wyoming. Maggie attended schools in Rock Springs, Jackson, Torrington and Rawlins graduating in 1962. September 10, 1962 she married John MacPherson and together they had two children, Bill and Becky. Later she and John divorced.
October 1962 to June 1964 she worked at the Denver branch of Federal Reserve and attended night classes at Regis University. In 1964 she moved to Laramie, Wyoming and received a BS degree in Elementary Education. In 1969 was a student teacher, moved back to Rawlins and became a substitute teacher. A member of the Chapter AF PEO, St. Teresa's Circle, volunteered at the Red Cross to military families and a Cub Scout Leader. 1977 to 1978 she worked at Carbon County Planning and Zoning and in 1978 she received her Realtor License. She moved to Saratoga in 1978 and from 1978 to 1979 she worked at the Saratoga State Bank.
On January 11, 1979 Maggie married Bob Miracle. In 1988 to 2002 she worked for Dr. Roy Peach in Casper, Wyoming. She was a Crest Hill School HSA Secretary and Treasurer, past member of St. Anne's Circle, the Symphony Guild, Friends of the Library, the Chapter Y PEO, Casper Country Club, Paradise Valley Country Club, and she also volunteered for other organizations and causes.
She and Bob spent winters in San Jacinto, CA and Hemit, CA, where they enjoyed being with their friends and playing golf. After Bob's passing she spent time in Mesquite, NV with her brother and his wife, Mickey and Barbara Zanoni.
Maggie is preceded in death by her parents, Mickey Zanoni and Lillian (Wilcox) Zanoni; and husband, Robert Warren Miracle.
She is survived by her son, Bill (Diane) MacPherson of Rawlins, WY; daughter, Becky MacPherson of Casper, WY; granddaughters, Chelsi MacPherson of Rawlins, WY, and Ashlynn MacPherson of Casper, WY; grandson, Devan MacPherson of Casper, WY; great grandchildren, MacKenna and Marlee Ross; brother, Mickey (Barbara) Zanoni of Mesquite, NV and their son, Michael Zanoni.
There will be a Memorial Mass held at St. Anthony Catholic Church in May. She will be inurned at Oregon Trail State Veteran's Cemetery to be placed with her husband, Bob. For funeral date and time please contact Newcomer Casper Chapel.
In lieu of flowers the family suggest donations be made to St. Joseph Catholic Church, 23600 Soboba Road, San Jacinto, CA 92583 or Casper College Foundation (please note donations to the Bob Miracle Fund), 125 College Dr. Casper, WY 82601.
---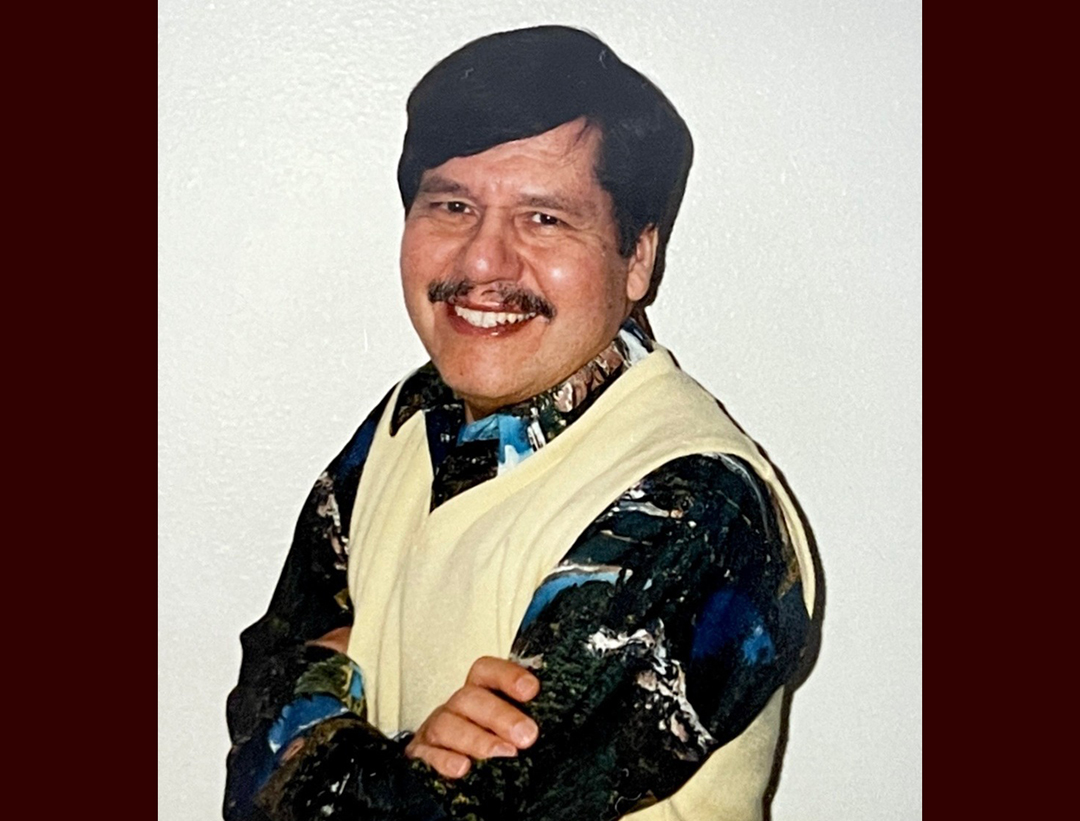 Noe E. Coto: October 21, 1937 – January 22, 2023
Noe Edilberto de Jesus Coto Araya was born to Lydia Araya Moya and Mario Coto Madriz in Costa Rica on Oct 21, 1937. He was the youngest of 20 children.
At 20yrs old Noe came to the United States, selling books & Bibles to make his way. In Sept 1963, he married Judith Johnson. Living in Lincoln, NE for many years, they had 3 children: Eddie, Delise and Melita. They divorced in March 1976.
In June 1988, Noe married Rolene Gillen. They made their home in Casper, WY, having 2 children, Cid and Lyla. Together they did a lot of traveling every summer and went back to Costa Rica several times.
Noe was the Director of Bilingual Education in Sundance, WY for several years. His undergraduate degree was in Spanish and French. He had a Master's degree in Linguistics. Noe spent 25yrs teaching Spanish and Good Manners in Casper, Wy.
Noe loved the outdoors, nature, camping, fishing, gardening, traveling and was an expert pinata maker. He loved to give his kids these experiences. He also loved exercise, health, riding bikes, tennis, playing guitar, and writing poetry. He was very smart, always thoughtful, and raised his kids to have "good manners". He was known for good vocabulary and loving potato chips. His dry sense of humor; always made everyone laugh. Noe continually put his family first.
He is survived by his wife, Rolene, of Casper Wyo. His children; Eddie of Spearfish SD, Delise (Myrick) of Hot Springs SD, Melita (Mike) of Rapid City SD, Cid (Tabby) of Lincoln NE and Lyla (Tom) of Casper WY; 10 Grandchildren. He is survived by one sister, Sylvia, his first wife: Judith Johnson and numerous nieces & nephews. Since 2017, Noe suffered from Psychosis Dementia and Parkinson's. His wife, Rolene provided full care at home for 5yrs until his passing. He was on Hospice Care the last 3 mo of his life. Noe was at home, surrounded by his family at the time of his passing.
---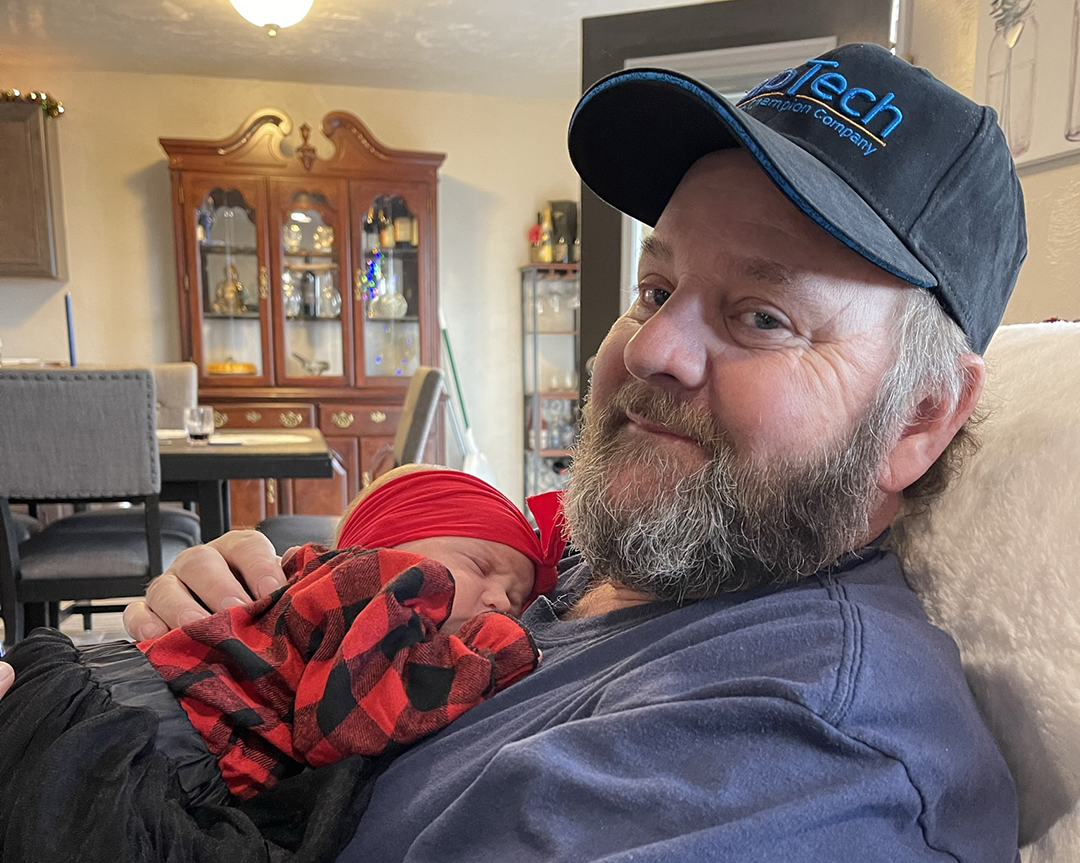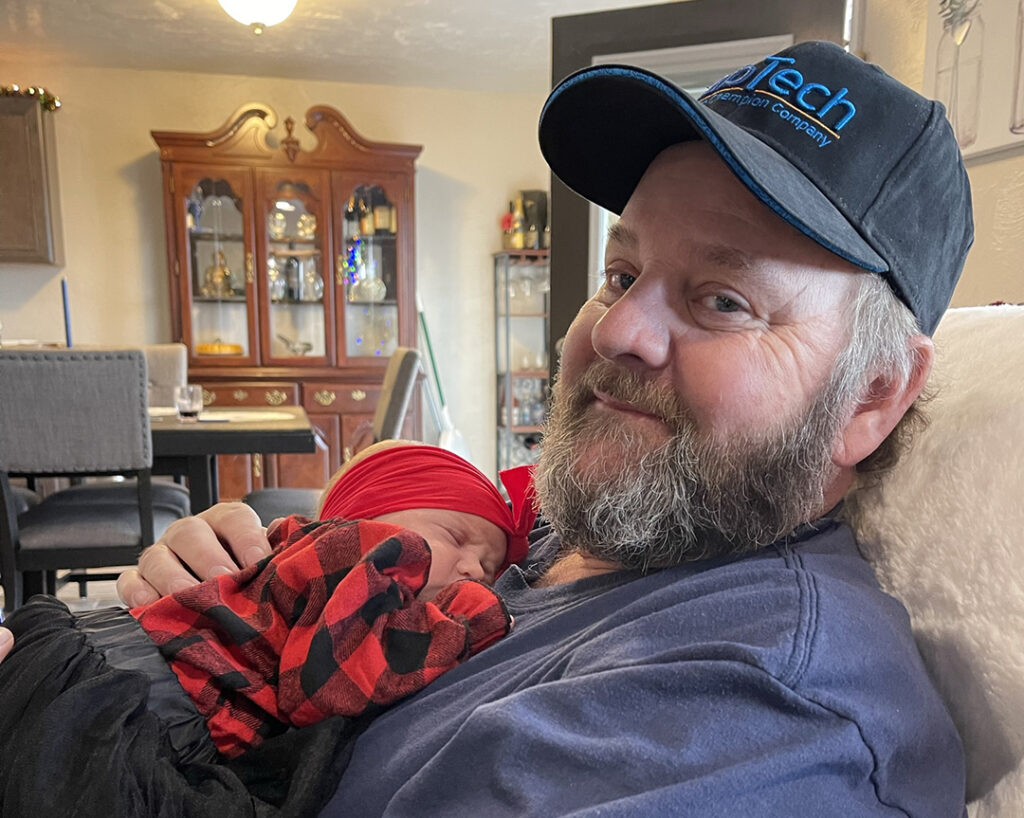 Scott Hugh Walton: 1960 – 2023
On January 11th, 2023, Scott H. Walton (62) passed away at his home in Casper, Wyoming.
Scott entered this world on Tuesday, October 25th, 1960 in St. Paul, Minnesota. He was greeted by two loving parents John and Barbara Walton. They would provide him with a good childhood and give him all the love along the way.
Six years later, he would be blessed with his sister, Cari who would give him someone to terrorize as most older brothers do, but protect her as his own.
As soon as Scott was able to ride anything with wheels, he became obsessed. His love for anything with a motor started at an early age and evolved into what would be a lifetime career. So, when he graduated high school in 1979, he knew exactly what he wanted to do, go drive trucks, so that is what he did.
Along the way he would learn to be a long haul trucker, operations manager, crane operator, well rounded mechanic, and one hell of a handyman. He would also learn how to be a father. At the age of 27, his life would be forever changed with the birth of his first daughter, Sable.
A bond was formed that day that would grow to be more than just a father-daughter relationship, they would become lifelong best friends. There was no topic left untalked about and nothing ever left unsaid between the two.
Scott's next present would come about two years later, just in time for his birthday. On October 20th, 1989, his second daughter, Afton was born. He was so grateful to have her company and was so proud of the woman that she would become, especially when she became a NASCAR fan. Afton would also let him experience being a grandfather by giving birth to Adam Wayne and Mia Joy.
Everything changed in Scott's world with the birth of his two daughters. One of the main driving forces in Scott's life was to provide a good life for his daughters and in that he succeeded. Sometimes, it meant working a lot of overtime, sometimes it meant working on holidays and weekends, but in his two children he found the reason to "keep on truckin."
His compassion would also be seen in the way he cared for others. He was the guy who would donate his time, his money, and his effort without a second thought to those in need. Whether it meant helping people out financially to get them through a tough time or pulling over on the side of the highway to help people with their vehicles. It was just something he did because that is the kind of person he was. Always there to support and lend a helping hand.
He filled his days doing what he loved; caring for others and driving. Particularly, his motorcycle, which he would ride around town even in what others would consider questionable weather. He rode his motorcycle every chance that he had and to destinations that gave him joy. There would be no way to track the mileage that Scott Walton has accrued over his lifetime. From motorcycles to semis, and everything in between. No one will ever know, but he will be remembered fondly in the life that he lived between all of those miles.
The Walton family is under the care of Newcomers funeral home. Services will be held Saturday, February 11th at 2pm.