Charlotte Jean Hain: 1936 – 2023
Charlotte Jean Hain ("Jean"), 86, left the snowy high planes of Casper, Wyoming on January 11th, 2023 and entered the loving presence of her Lord and Savior, Jesus Christ. Our beloved Jean passed away at Central Wyoming Hospice and Transitions in Casper, Wyoming. Her daughter, Rebecca, and her devoted grandson, Joshua, were by her side.
Jean was born in 1936 to parents Fern Freeman (Johnson) and Chas C. Witter in Kansas City, Missouri. She was raised by her mother, Fern, and her grandmother, Peal Johnson (Fry). This all- female household was the source of Jean's childhood memories and stories, all set in the backdrop of 1820 Pennsylvania Avenue in the booming downtown atmosphere of Kansas City, Missouri.
Jean's young adult life started with sacrifice, hard work and adventure. She married Edward William Wirth ("Pete") on March 15th, 1953. Jean and Pete owned and operated a soda fountain and liquor store on Van Brunt Avenue in Kansas City when they were both 16 years old. They enjoyed many fishing trips with friends in Colorado and Arizona during the summers. Jean and Pete had one child, Rebecca J. Wirth, from their union. Rebecca was Jean's only child.
Following Jean and Pete's divorce in the late 1970s, Jean began working at the Kansas City Star Newspaper cafeteria. Jean quickly started up conversations with the pressmen who came through the lunch line. She was a single parent raising her daughter with only one income and Jean often spoke about the pressmen's pay and benefits compared to hers. It took only a short time for her to break with traditional roles and join her pressmen friends. It was there, in the Kansas City Star Pressroom, where she would land a long career as one of the first women press-workers at the Kansas City Star and develop life-long friendships. She also met her second husband, Gregory M. Hain, while working in the Kansas City Star Pressroom. Jean and Greg took many trips to see live music at the Winfield, KS Walnut Valley Music Festival and local jam sessions at singer-songwriter circles in Kansas City. Live music remained an activity that Jean cherished until the recent months prior to her passing.
Jean was passionate and committed to Newfoundland dog rescue. She was an active member in the Heart of America Newfoundland Club and their rescue. She helped foster rescues for the club and adopted Newfoundlands Bear, Buddy, Moose, Crosby, and Heidi. Her first Newfoundland was Ben, who was from her dear friends, the late Dr. Robert Bidwell and his wife, Susie, of Overland Park, Kansas. Jean and Greg moved to Iowa for a few years, then moved to Kearney, Missouri where they started a hobby farm. Jean raised and cared for a variety of animals in this idyllic sanctuary. This was a place where Jean's love for animals flourished.
Later in life, Jean, Rebecca, and Joshua united households in 2016 to prepare for their move to Washington state, where Joshua relocated for work. Jean's sense of adventure never waned in her later years and was a quality that inspires her daughter and grandson to this day. In 2020, the family relocated to Colorado, where Rebecca and Joshua provided her love and attention as the years progressed.
Jean was a kind, gentle, and compassionate mother and grandmother. She never wavered in her strength and devotion to friends and loved ones. She never tired of listening to their stories, regardless of happiness or hardship. She had boundless patience and a genuine interest in the lives of others. These qualities were reflected in her calm, peaceful, and happy demeanor, which is why people naturally gravitated toward her.
Jean is predeceased by her mother, Fern Freeman (Johnson); her grandmother, Pearl Johnson (Fry); her aunt, Ellen Parker (Fry) and her cousin, Earl Parker. She is survived by her daughter, Rebecca J. Wirth and her grandson, Joshua A. Lauterbach. She leaves behind family members Judy Wirth-Mccaine; Kathy Wirth Migletz, Anita Wirth; Domine "Pleases" Wirth, Stephanie Wirth and Sharon Norman Volkenant. Jean often reminisced about these special family members as they made a lasting and positive impact on her life.
Celebration of Life details will be announced in April and will be held in Kansas City, Missouri. The family wishes any memorial contributions go to the Heart of America Newfoundland Rescue at https://www.facebook.com/newfrescue or HANR Inc C/O Patte Testa PO Box 111 Louisville, NE 68037.
---
Norma Faye Fletcher: 1933 – 2023
Norma Fletcher died on February 4, 2023 in Casper, Wyoming. She was born on August 27, 1933, in Clifton, Kansas, the daughter of Asa Raymond and Veda Jane McCann. She grew up in the Saratoga, Wyoming area, graduating from Platte Valley High School in 1951.
On November 9, 1951, she married Calvin D. Fletcher at Elk Mountain, Wyoming. The couple lived in many places in the Rocky Mountain area with Mr. Fletcher's work. They moved to Casper in January 1958.
Mrs. Fletcher was a member of First United Methodist Church and worked in the church office for four years in the 1960s; she also worked as a clerk for the County Coroner; she worked for U. S. Senator Cliff Hansen from 1969 until his retirement in 1978. At that time, she began working for U. S. Congressman Dick Cheney and continued in that position for seven years.
She is survived by husband Calvin; two daughters, Laurie Fletcher (Al Fraser) and Susan Christman (Paul) all of Casper; granddaughters Lindsey Underwood and Amanda Christman (Dan Mogen); and great grandchildren Reese Underwood, Preston Underwood, and Calvin Mogen.
At her request, there will be no service. In lieu of flowers, the family requests that donations be made to Meals on Wheels or Central Wyoming Hospice.
Norma's family would like to give special thanks to Primrose Retirement Community and Central Wyoming Hospice for their enduring and loving care.
Arrangements are under the direction of Newcomer Casper.
---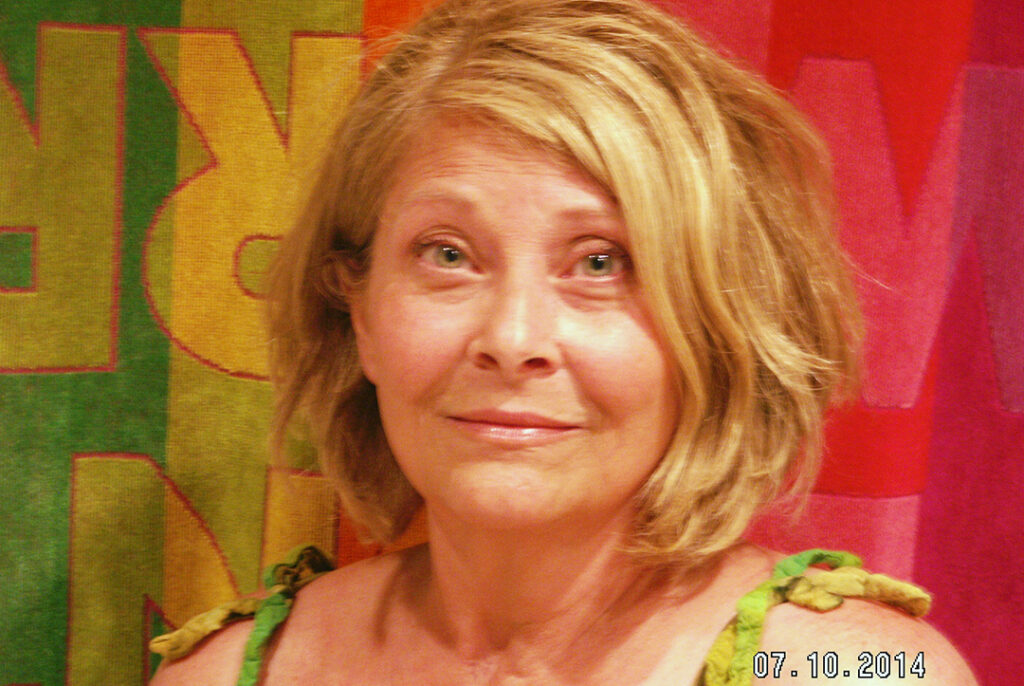 Dolores Ann (Rucker – Hall) Vercimak: 1955 – 2023
Dolores Ann (Rucker – Hall) Vercimak passed away on January 28, 2023 at Presbyterian – St. Lukes Medical Center in Denver after an extended battle with liver cancer. Thank you to the Liver Transplant Team in Denver, Wyoming Medical Center, U.S. Renal Care and all her local doctors in Casper for their care and compassion.
She was born in Houston, TX on June 17, 1955 to Dottie and Rex Rucker, growing up in Lone Star, TX. She was married to Chris Hall from 1971 – 1981.
Dolores and Tony Vercimak were married on August 11, 1988. She was kept busy raising children, working retail, and moving with Tony while chasing his oilfield services job. The journey began in Tyler, TX with moves to El Dorado, AR; Haughton, LA; Whitehouse, TX; Rock Springs, WY; Vernal, UT; and finally to Casper in August 1997.
She worked retail local at Sutherlands and had the Airport Gift Shop for several years. Retail fit her well as she was beautiful and friendly with an outgoing and fun personality.
Dolores is survived by her husband, Tony Vercimak; children, Marc and Aaron Hall, Marci Christopher; sisters, Debbie Morris, Dana Glass; mother, Dottie Thompson; grandchildren, Alli, Bryce, Trevor, Dylan, Tyler, Krista, Navaeh, Sadie Hall, Taylor O'Neal and Nick Scott.
Dolores was preceded in death by her sister Donna and her father Rex.
You are forever in our heart.