Karen Coleman: 1943 – 2023
Karen Coleman, passed away peacefully surrounded by her family on February 11, 2023. Karen loved and was loved by her family and husband, William (Bill) Coleman.
Karen was born in Casper Wyoming to Earl and Marjorie Schrantz. She graduated high school from Natrona County High School in 1961. Karen met Bill while working at the A&W as a car-hop and married him on September 3, 1961. She went on to have two children, Stephanie Coleman Black and Scott Coleman. When her family was young, they spent numerous weekends at Casper Mountain and Alcova and Pathfinder Lakes.
She worked for Petroleum Title Service, Brown and Drew Law Firm and went on in 1994 to become the assistant to the first federal judge appointed to Casper, Federal Judge William F. Downes. Karen was a perfectionist and kept the courthouse running like a well-oiled machine until her retirement in 2007.
Karen was very fashion conscious, always put together, and loved to shop. Karen and Bill enjoyed traveling to Hawaii and Europe and sailed on numerous cruises. She and Bill frequently traveled to Denver enjoying good food and indulging in her passion and pastime, shopping.
She was preceded in death by her parents. Karen is survived by Bill, her loving husband of 61 years, her children, Stephanie (Murphy Lents) and Scott (Stephanie), grandchildren, Lauren and Kristen Black, and Brent Coleman, and Karen's sister, MaryAnn Dewald Cain (Clyde).
Karen was diagnosed with Alzheimer's in 2015. She moved to Mountain Plaza Assisted Living and Memory Care in 2021. Karen remained in good spirits and always had a bright smile for family and staff members. Karen's family would like to extend a special thank you to the staff at Mountain Plaza for the compassionate care she received there.
The family asks that donations be made to Wyoming Dementia Care in lieu of flowers.
A Celebration of Life Service for Karen will be planed for the spring. Service information will be posted as it becomes available.
Arrangements are under the direction of Newcomer Casper.
---
Glennice Roberta Murray: June 7, 1937 – February 9, 2023
Glennice Roberta Murray, age 85, of Casper, Wyoming passed away February 9, 2023 at Wyoming Medical Center. She was born June 7, 1937 in Cheyenne, Wy, to Sylvenus and Edna (Porter) Deets.
She was the youngest child of four born to Sylvenus and Edna. Glennice attended schools in Cheyenne, Wyoming. She met and married Jerome Arthur Murray on July 25, 1953, in Greeley, Colorado. To this marriage, they had four children. She was a homemaker in her own home, caring for her family. She loved scrapbooking and gardening. She was a passionate genealogist involving family history of her entire family. She never met a stranger, and it was very easy for her to make new friends.
She was preceded in passing by her parents, her husband of 58 years, Jerome, sister, Charlotte Greene and brother, Richard Deets.
She is survived by her four children, Miriam (Roger) Pletan, Vivian (Dennis) Seville, Patricia Davis, and Theodore (Lisa) Murray; her sister, Vivian Baker of Casa Grande, Arizona, seven grandchildren, and numerous great-grandchildren.
In lieu of flowers, donations can be made to the Casper Humane Society.
---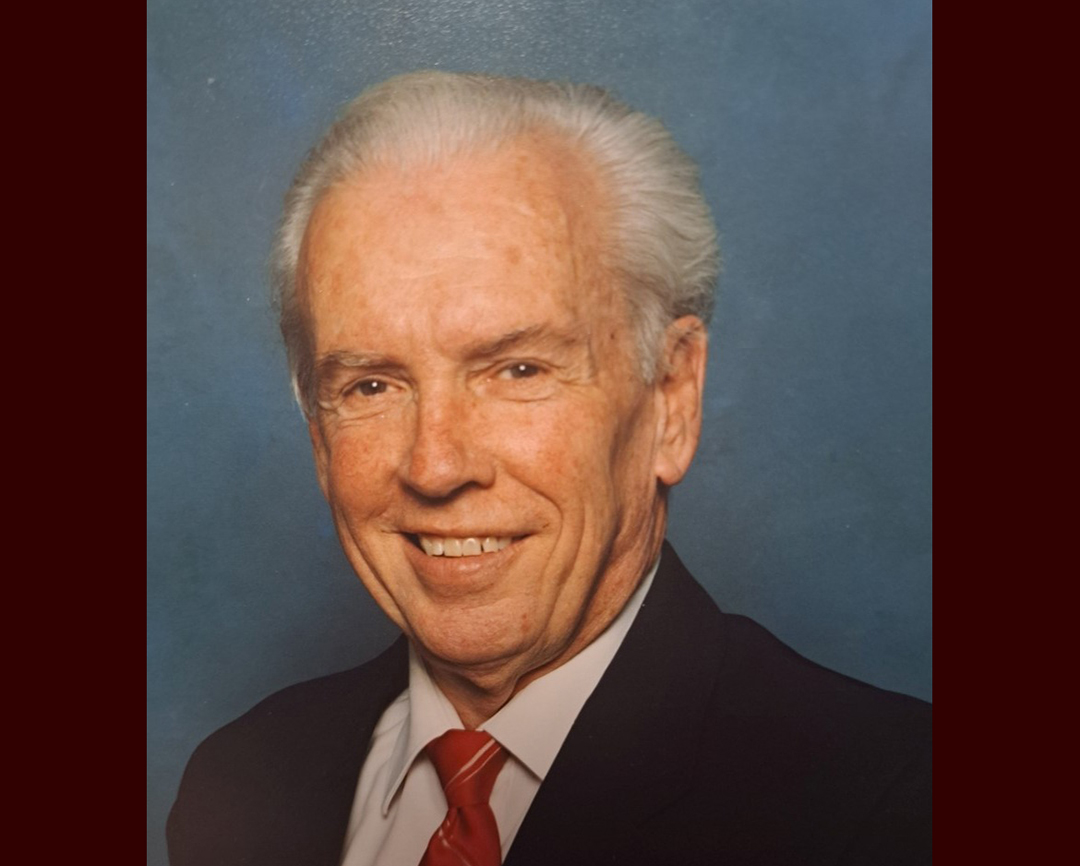 Jacob "Ed" Schilling: September 18, 1931 – February 8, 2023
Jacob Edward Schilling, age 91, of Casper, Wyoming passed away peacefully February 8, 2023 at Central Wyoming Hospice. Jacob was born September 18, 1931 to Jacob and Burnis (Harris) Schilling in Casper, Wy. He was an only child.
He attended schools in Casper and graduated from Natrona County High School in 1950. He enlisted in the Airforce in 1951 and was Honorably discharged in 1955.
He joined the Casper Police Department in 1958 where he worked for them until March of 1980. After retirement, he worked for 1st Interstate as a Security Guard until 1994.
He and his wife, Shirley, enjoyed taking Senior Citizen Bus Tours. He enjoyed going for walks around his neighborhood and at Sunrise Mall. He enjoyed morning coffee with his buddies.
He is survived by daughter Valerie Moses, and step-children, Allan, Larry, Phillip (Joann) and Connie (Ross Bashor) Haines, five grandchildren, and nine great-grandchildren.
He is preceded in death by wife of 38 years, Shirley.
Services are pending in the Spring at Douglas, Wyoming Cemetery.
---
Dama Ann Wimbish: 1930 – 2023
Dama Ann Wimbish, 92, passed away peacefully on February 2, 2023 surrounded by her loving husband Bill and family at their home in Sun Lakes, Arizona.
Dama was born on September 11, 1930, to Carr and Dama Gatewood in Poteau, Oklahoma.
She attended Stephens College in Columbia, Missouri and later attended Oklahoma University in Norman where she met the love of her life. She and her husband of 72 years, Bill Wimbish, were married on July 22, 1950. Together they raised five children: Dama Lois, Richard, Jack, Jim, and Kelly.
After a brief time in Billings, Montana, Bill and Dama relocated to Casper, Wyoming where they spent almost 30 years, with a short but memorable several years in Oklahoma City. Her favorite times were spent at their beloved home on Casper Mountain where she loved to entertain guests, watch the hummingbirds, and enjoy the beautiful Wyoming sunsets. After several years of "snowbirding" in Wyoming and Arizona, they made their permanent home in Sun Lakes, Arizona.
Dama was active in the Episcopal Church her entire married life, where she volunteered as Church secretary, served on the Vestry, and was always involved in the many Church functions. She was also an active member of the local PEO Chapter in Sun Lakes.
Dama loved skiing, golf, needlework, was an avid reader, and an accomplished bridge player. She loved to debate the politics and issues of any given day.
She is survived by her husband Bill; brother Jack Gatewood; her children Dama (Terry) Matchett, Richard (Val), Jack (Veronica), Jim (Lori), and Kelly (Tom) Marshall; grandchildren Sean Paden, Dama Misner, Don Paden, Justin Wimbish, Maggie Sassin, Ashley Saliba, Jamie Wimbish, Johnny Wimbish, Matt Marshall, and Addie Marshall; 5 great-grandchildren and 1 great-great grandchild.
A memorial service will be held on February 16, 2023 at 2:30 PM at St. Matthews Episcopal Church in Chandler, AZ.
In lieu of flowers the family has requested that memorial contributions be made to Cathedral Home in Laramie, Wyoming or St. Francis Ministries, Salina, Kansas.