Dale Kennedy Jr.: June 25, 1963 – February 25, 2023
Dale Arnold Kennedy Jr., age 59, of Glenrock, Wyoming, passed away February 25, 2023. Dale was born on June 25, 1963 in Casper, Wy to Dale and Shelly. He attended school in Casper.
He met the love of his life Sarah and they got married in September of 2021. He enjoyed hunting, fishing, and camping on the mountain.
He is survived by his wife, Sarah, Father Dale Kennedy, Stepmother, Gaylene Kennedy, Sister, Margaret Hart, half-sister, Donna Steele, half brothers, Bill and Steve Steele, stepbrother, Dave Fritzgerald, and step-sister, Shannon Backman, and numerous nieces, nephews, aunts, uncles, cousins, and friends.
He is preceded in passing by his grandparents, brother, James Kennedy, and mother, Shelly.
A graveside service will be held at a later date at Wyoming Memorial Gardens in Casper, Wyoming.
---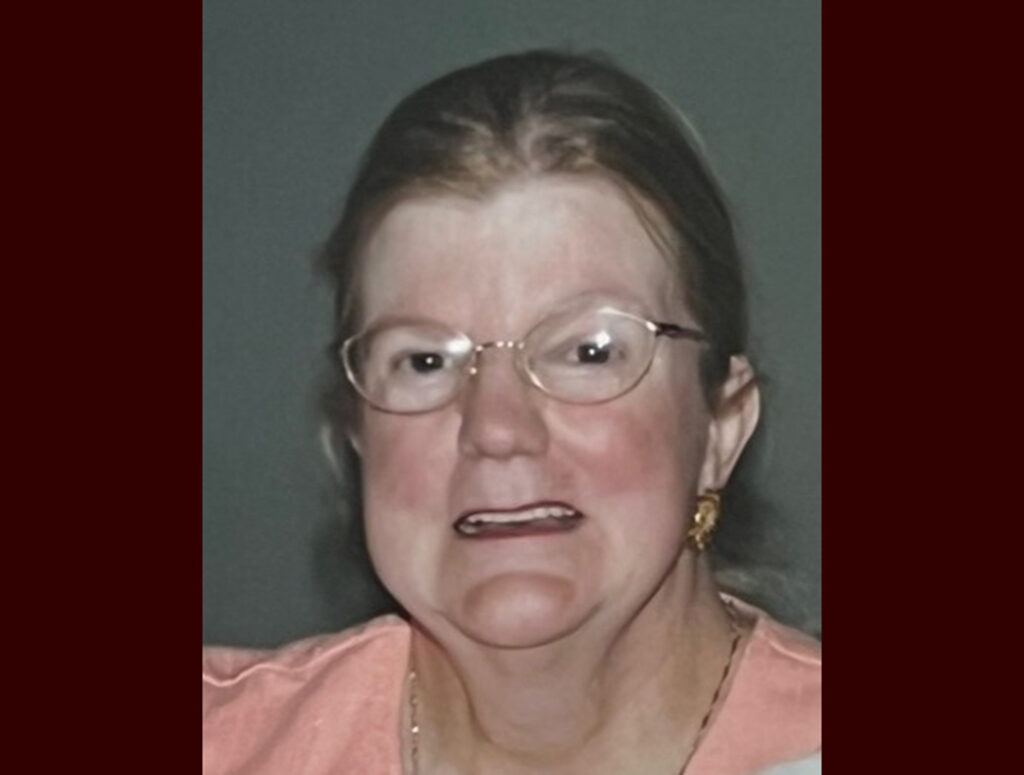 Ellen Howell (Gage) Green: December 22, 1941 – February 24, 2023
Ellen Howell (Gage) Green, age 82, of Casper, Wyoming, passed away February 24, 2023, at Shepherd of the Valley. She was born December 22, 1940, to Alexander and Ellen (Reeves) Gage in Detroit, Michigan.
Ellen and her mom relocated to Casper in the late 1940's. Ellen graduated from Natrona County High School in 1958. She married Don Brooks, and together they had a daughter named Beth. They later divorced.
Ellen then lived in Denver, before moving to New York City. While in Denver, she had two children, and due to her alcoholism, she gave them up for adoption. She then moved to New York City where she became a recovering alcoholic and began her career in Main Frame Computer Application and Programing. She moved back to Casper in 1981 to take care of her mother. Ellen then got a job at the Department of Unemployment Insurance Division. She worked there for over 30 years.
She met the love of her life, John Green, and they got married June 30, 1990, in Casper.
Ellen's passions were needlepoint and quilting.
She was a lifelong member of the National Embroiders Guild and belonged to Casper Needle Guild and State Quilters.
She was very active with her high school graduating class. She also reconnected with her two other children, and they stayed connected until her passing.
She is preceded by her parents, and many of her beloved cats.
Ellen is survived by her husband of 32 years, John Green. Daughters; Beth Austin of Grand Junction, CO., Sarah West of Cheyenne, WY. Son; Stan DeWitt of Long Beach, CA. One cat; Jane, and many friends.
The family would love to express their heartfelt thanks for the care from Shepherd of the Valley, Primrose, and Casper Home Health.
Reception will be held at a later date.
---
Michael D. "Zeke" Pesicka: December 16, 1952 – February 19, 2023
Michael D. "Zeke" Pesicka was born December 16, 1952, in Pickstown, SD to Al and Joyce (Wood) Pesicka. He passed away February 19, 2023, at Banner Health with his loving family at his side following a brief illness.
Mike's hometowns included Lake Andes, SD; Rapid City, SD; Chadron, NE and Casper, WY. He graduated from Chadron High School in 1971 and then attended Chadron State College for the next two years. After his move to Casper he married Cheryl Cole. This June 1, they would have celebrated their 49th anniversary. Zeke was an equipment operator for several companies in the Casper Area. He retired from that industry in 2016. He and Cheryl purchased the Once Upon A Child in Casper prior to his retirement. A great source of entertainment for Mike was watching his grandchildren at their sporting events. He was a dedicated spectator at baseball, football and basketball games. (RAIN OR SHINE!) He loved traveling with his family to these events.
Mike was preceded in death by his parents, grandparents, in-laws Bob and Bette Cole, and brothers-in-law, Harold Schwartzkopf and Bobby Cole. Survivors include his wife Cheryl, daughter Lexi, grandsons Sean and Shane, granddaughter Sidnne, sister Teri and brother Curt. As well as several nieces and nephews. And a little heartbroken dog…Annie.
Cremation has taken place.  A memorial service will be held at a later date.