Karen Kay Jackson: 1971 – 2023
Karen was born on March 16, 1971 in Sheridan, WY to Gale (Zeke) Jackson and Beverly Sturdevant Jackson. She passed away at home on March 6, 2023 after a courageous battle with kidney disease
Karen attended school in Casper, WY. She graduated in 1989 from Kelly Walsh High School. Karen worked with disabled people starting in 1991 as their care giver and eventually opened her own business caring for adults and children with disabilities. She loved working with the disabled population and was always a fierce advocate for them.
Karen was a die hard fan of the Dallas Cowboys. She was never shy about telling family and friends "You always stand behind your team through the wins and losses, not just when they win." Karen was also a huge fan of Garth Brooks. Anytime of the year as soon as you entered Karen's home you were welcomed by a plethora of snowmen and Christmas. Karen loved to barbeque, whether it be rain, snow, or sunshine. Coffee was her 'water'; and you never talked to her before she had her first…. or third cup of coffee in the morning.
Karen is survived by her daughter, Audra, who was and is the love of her life; her parents Gale (Zeke) and Beverly Jackson of Casper; and her sister, Kristy Jackson of Casper. She is also survived by nephews, James (Buddy) Morgan – Kraft, Aaron Kraft, Trevor (Madison) Jackson, Robert Jackson; nieces, Ashlee (Billy) Spurlin, Samantha Jackson, Kelly Ann (Lukas) Walker, Adalynn Jackson, and Lillianna Coziah; as well as several great nieces and nephews; many other special friends to include, Sonja Jackson and Jessica Brunotte.
Karen was preceded in death by her brother, Bobby Jackson; and her maternal and paternal grandparents.
When our wings have had trouble remembering how to fly, they taught us that we do not remember the days we remember the moments.
At Karen's request there will be no services.
Donations may be made to Central Wyoming Hospice.
---
Jonathan Allan Willard: August 10, 1967 – February 20, 2023
Jonathan A. Willard, age 55, of Casper, Wyoming passed away on February 20, 2023.
Jonathan was born August 10, 1967 to Jimmy Willard and Kathy Willard in Albuquerque, New Mexico. He attended high school in San Diego California, loved playing baseball and was a graduate of Mira Mesa High School.
Shortly after moving to Ridgecrest, California, he made the decision to become a member of the United States Army and fought in the Gulf War. After being discharged, Jonathan returned home where he would go on to work in customer service at various jobs.
Jon was one of a kind. He was an outgoing person, a prankster, and was always there for his friends. Everyone who met him absolutely adored him. He had a way of making you laugh, even in the hardest moments. He had many hobbies he enjoyed. He loved going on camping trips, fishing, watching the Chargers during football season and also loved his family and watching them grow up, especially his children and grandchildren.
He is survived by his mother, Kathy Willard, his brothers, James and Mark Willard, his oldest daughter, Tiffany Willard, his twins, Jewelie and Davie, and his grandchildren, Ethan, Aiden, Emma, Sophia and Ellie.
Jonathan was preceded in death by his beloved father Jimmy Willard, his Uncle's Leslie Willard, Julio Griego, David Griego and grandparents on both sides.
We will always remember and miss Jonathan.
Funeral services will be held at St. Patrick's Catholic Church on Friday, March 10, 2023 at 10 am. This will be followed with military honors and being laid to rest at the Oregon Trail Veterans Cemetery. Bustard & Jacoby Funeral Home will be handling the funeral arrangements.
 The funeral mass may be viewed on the day of the service by clicking on the following link: https://www.youtube.com/channel/UCkR6u9v-a36nmhGr80AfsBQ.
Inurnment will follow at Oregon Trail State Veterans Cemetery.
---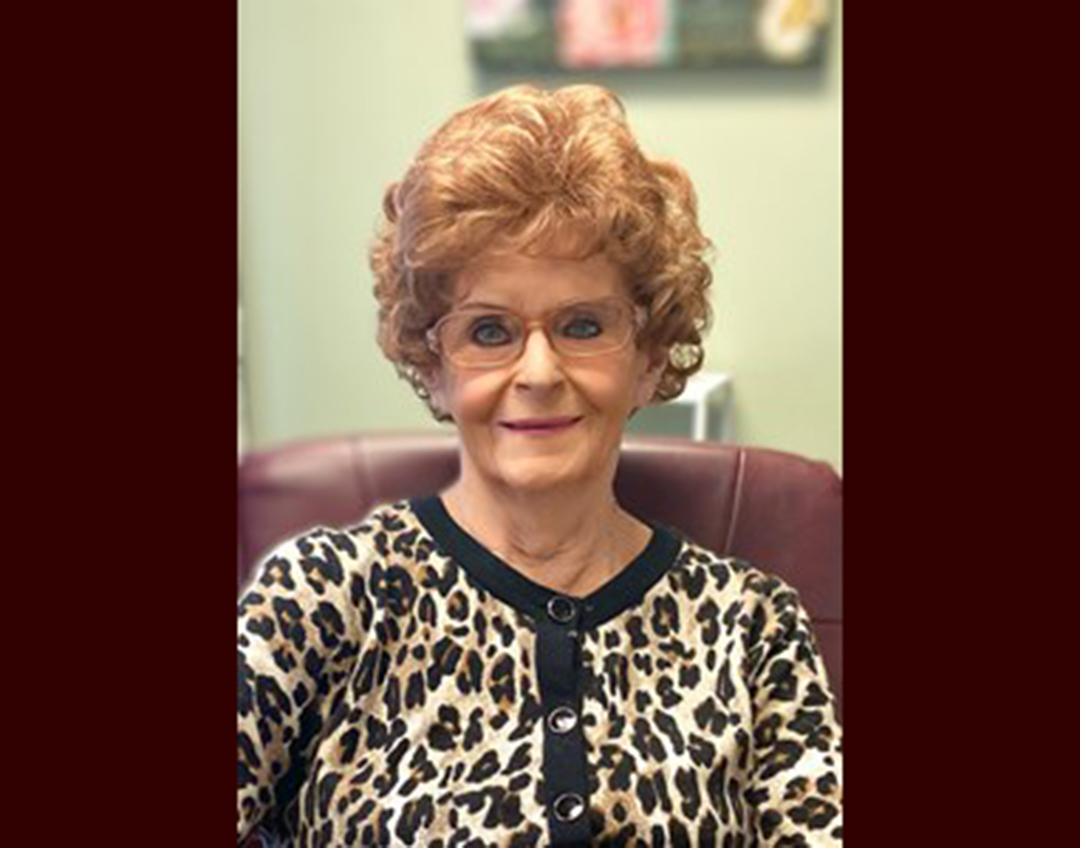 Hazel Ladora Ordes: 1934 – 2023
Hazel L. (Parody) Ordes, age 88, of Casper, passed away February 20, 2023, as she was surrounded by her family. Hazel was born October 2, 1934 in Narrowsburg, New York.
Being born into a military family, Hazel traveled frequently while growing up. She eventually settled in New Orleans, Louisiana where she was married for 67 years. In 1982, her and her husband, Don Ordes retired to Casper. To stay occupied and active, Hazel took on many part time jobs at the Eastridge Mall, where she became a familiar and happy face to many who shop there.
Hazel is preceded in death by her husband, Don and her son, Conrad whom died in 2020.
She is survived by her sons Tom (Stephanie) Ordes and Wayne Ordes; four grandchildren, Mindy, Kelly, Ashley, and Nicole, and three great grandchildren, James, Sophia, and Joshua… She was quite well known for her love of stylish, animal print clothing and apparel…
A Funeral Service will be held at 10:00 AM, Tuesday, March 14, 2023 at Newcomer Casper Chapel. A Committal Service will follow at Highland Cemetery in Casper.