Denise Diane Blajszczak: 1951 – 2023
Denise Diane Blajszczak, 71, of Casper, Wyoming passed away Tuesday, March 21st. She was born June 15, 1951 in Buffalo, NY to Joyce Abrams. She remained in Buffalo throughout her youth and into early adulthood. Throughout these years she spent most of her time with her horse, Hearts Mitten, traveling 60 miles roundtrip each day to ride and take care of her. She competed in dressage with Hearts Mitten for a number of years.
While traveling with a friend in 1977 she decided to look up someone she had met in Buffalo who had moved to Colorado. That someone was Rick Blajszczak – and once finding him she never left. They were married February 25, 1978. The two welcomed two children, Eric Jack in 1980 and Shawn Thomas in 1981. The family moved from Colorado to Gillette, WY before settling in Casper, WY in 1992. During this time, she also obtained a degree in Elementary Education from Black Hills State in South Dakota and enjoyed substitute teaching while the boys were in school.
Denise loved Wyoming for its wide-open spaces and beautiful mountains, her favorite being the Big Horns. She was known for taking long hikes and used this as a way to fine tune her husband and sons tracking skills, as they would often have to go locate her as the sun was setting. It was one of these hikes that afforded her the opportunity to meet some of the search and rescue responders in the Pike's Peak area. Rick became a donor to the organization shortly after that. The family spent numerous hours outside camping, skiing and visiting national landmarks and zoos across the country. Summers off from school were often spent on cross country road trips and to hear the boys tell it – they nearly perished from the heat as air conditioner use was minimized to reduce wear and tear on the car.
Antiquing was one of her most favorite past times and she knew every antique shop this side of the Mississippi. She always had room for one more antique, every surface in the house was fair game for just one more piece. On one occasion Rick had gone out to buy a side table specifically for his printer and after setting up went to move said printer only to find that his table had already been overtaken by antique vases. There were many trips for Rick and the boys to pick up an antique piece of furniture that she had found while traveling here or there.
Denise is survived by her husband Rick Blajszczak and their two fur babies Chance and Toby; two sons: Eric (Mandy) Blajszczak and Shawn (Jaimel) Blajszczak; 6 grandchildren: Austin, Micah, Trace, Kole, Kenlie and Tori; and sister Kellie Bickenbach. She is preceded in death by her mother, Joyce Abrams, and her brother Anthony Rossi, Jr.
In lieu of flowers the family requests donations be made in Denise's memory to Central Wyoming Hospice and Transitions or a zoological foundation of your choice.
Arrangements are under the direction of Newcomer Casper.
---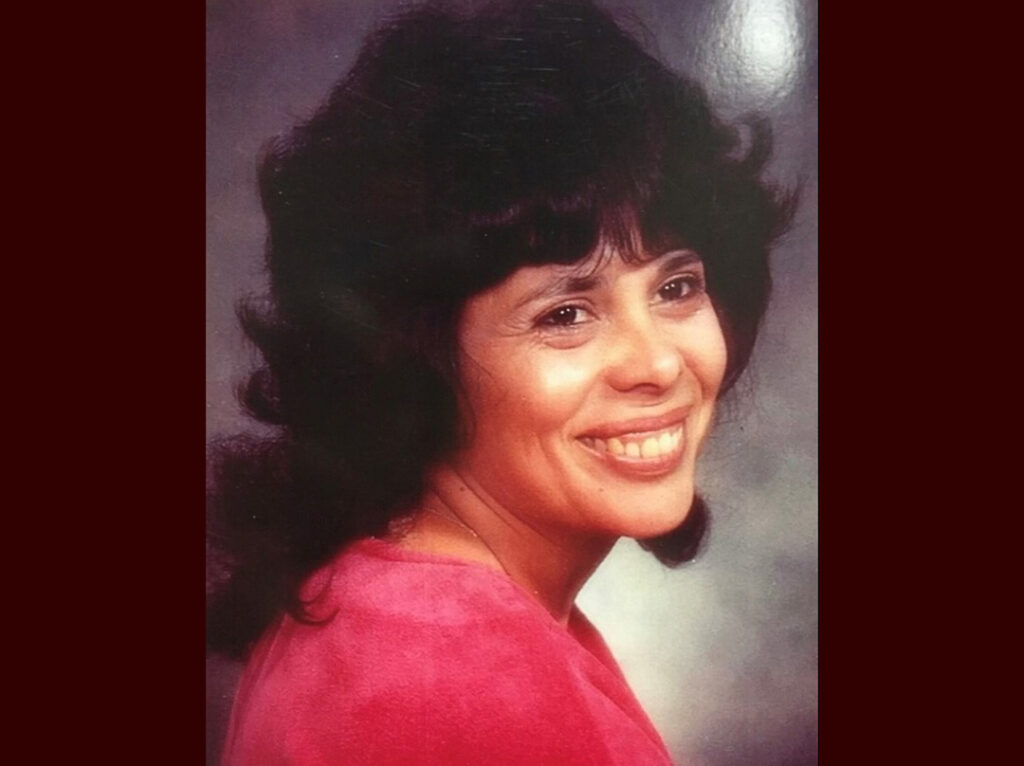 Arlene Condelario: September 27, 1938 – March 21, 2023
Arlene (Herlinda) Mary Carrera Condelario, 84, of Casper Wyoming, passed away peacefully on March 21 in Casper Wyoming. Arlene was born at home in Casper to Celestino and Concepcion Carrera on September 27,1938. She went to St. Anthony's Catholic School then Graduated from Natrona County High School. She worked at Mountain Bell for many years before changing careers to become a well-respected mortgage service representative . She retired from Wyoming Community Development Authority.
Arlene loved spending time outdoors with her husband Ronnie, including camping trips with friends. As both were avid golfers, they visited myriad courses as she traveled with him to golf tournaments. Arlene took seriously her obligation as a mother. She also had an infectious laugh. Arlene loved to walk in the fresh air. A walk with her is not for the faint of heart.
Arlene is survived by her brother Robert Carrera, her children and spouses: Jolynn Huber (John) of Casper, Deany Fondren of Casper, James Maverick Fondren (Kathleen) of Seattle, and Mark Fondren (Teresa) of Casper. Her surviving grandchildren are Charity Bray, Shelia Christy-Smith, Kevin Huber, Chaz Fondren, Lance Fondren, Kelly Fondren, and Jessica Johnson. She is also survived by many great grandchildren: Andrew, Kaylee, Bryleigh, Jayden, Devan, Quinn, Landon, Carson, Colton, Wyatt, Mckinley, Brooklyn, Madison, and Maverick.
Arlene is preceded in death by her parents Celestino and Concepcion Carrera, her husband Ronald Condelario and her infant son James Michael. Also preceding her in death is her brother Henry Carrera, her sisters Esther Mesa and Angelina Lose.
A viewing for family and friends will be held Thursday, March 23, from 5:00PM until the start of the Rosary beginning at 6:00PM at Bustard and Jacoby Funeral Home.
Funeral services will be held at St. Anthony's Catholic Church in Casper, Friday March 24th at 10:00 am.
A Graveside Service will be held Thursday, March 30, 2023 at 1:00PM at Highland Cemetery.
The family wishes to extend their gratitude and thanks to Mountain Plaza Assisted Living for their wonderful and kind care and to Central Wyoming Hospice for the gentle care and love they provided to our mother at the end of her life.
---
Richard R Holcombe: September 25, 1940 – March 18, 2023
Richard R Holcombe age 82 of Casper, Wyoming passed away on March 18, 2023.
Dick was born September 25, 1940 in Sheridan, Wyoming to Russell Edgar Holcombe and Lillian May McElroy. He attended high school at Sheridan High School and graduated in 1958.
He served in the United States Army from 1962 to 1964. He worked for Halliburton Services for 40 years as a Mechanic, Supervisor, Superintendent and Regional Manager.
He enjoyed motorcycle riding, hunting, reloading ammo, restoring old tractors, motorcycles, and cars, rebuilding engines, photography and gardening.
He is survived by his companion Dixie Meadows of 34 years, son Edward, daughters Brenda Neether, Christine Reid and Sharon Herrman, son-in-law Dale Herrman, 3 grandchildren, 3 great grandchildren and nieces Elaine Andrews and Patricia Rincon.
A celebration of life will be held in Casper Wyoming. Further details will follow.
Memorial donations may be made to Central Wyoming Hospice 319 S. Wilson Street, Casper, WY 82601.
---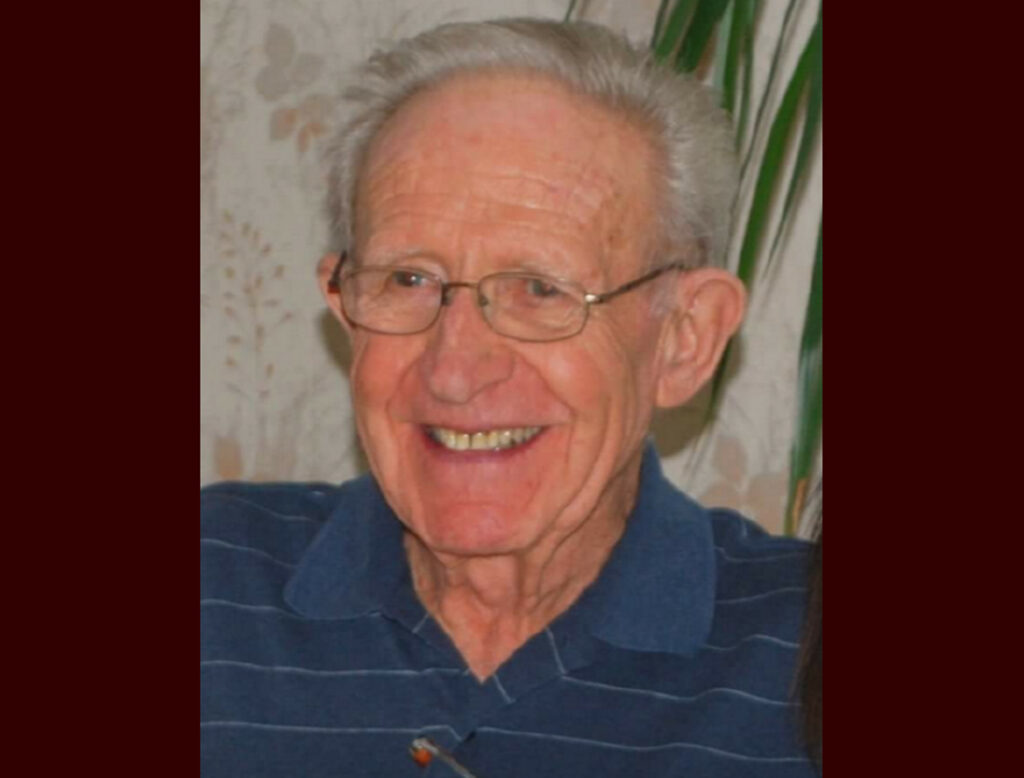 Russell G Sage: January 17, 1929 – March 17, 2023
Russell Sage passed away on March 17, 2023, at his home in Casper, Wyoming. He was born in Glendale, California in 1929 and graduated from Glendale High School in 1947. He was considered the greatest of family men and was supportive of all his family members throughout the many accomplishments and challenges in their lives. He touched a great number of people, and he had many friends who admired him. He was loved for his dependability, dedication, stability, fairness, and honesty. He was a gentleman always.
Russell enjoyed hard work. He worked shoveling snow and mowing lawns when he was nine years old. He worked cleaning stalls at the Standard Oil Refinery when he was a young man.
After his marriage to Barbara Turner in 1954 he worked three jobs at one time to support his family of seven children. Thereafter, he was hired at Studer Tractor and Equipment Company selling construction equipment. He later purchased the company. He retired three times before finally deciding to quit working. He was an avid bowler for many years. He bowled in a league until he was 92. He had a love of cars, both classic and current. He could name any make and model at a glance.
Russell was preceded in death by his wife Barbara, sons Gary, Patrick and Russell Junior, daughter Valerie, and son-in-law Fritz Cubin, MD. He is survived by daughters Barbara Cubin, Carol Cunningham (husband Mike), son Michael (wife Neva), daughter-in-law Sher, 12 grandchildren, 12 great-grandchildren and 2 great-great-grandchildren.
There will be a celebration of Russell's life on Friday June 16, 2023 from 3-5 Pm at the Casper Elks Lodge, 108 E 7th St, Casper, WY 82601.
In lieu of flowers Donations may be made to Central Wyoming Hospice or Meals on Wheels