Josh Lopez: 1982 – 2023
Joshua Lopez, 40, of Casper, Wyoming passed away Sunday, March 12, 2023. He was born on November 24, 1982 to Bruce and Sherrie Lopez in Casper.
Josh attended Kelly Walsh High School and came back years later with Miller Insulation as a Industrial Insulator to help remodel and rebuild the new school.
He had a passion for fishing and became one of the young ones to hold a Lifetime Fishing License, he once was stopped by the Game and Fish Warden who had claimed he never had seen such a license held by someone so young. Josh loved spending time with his family, especially the times he took his daughter to the movies, the father daughter dance and the years he spent making a very special doll house for Alexis.
Joshua unconditionally loved his best friend and fiancée, Amanda Bates for over 17 years. Together with their daughter, Alexis they shared many adventures.
Times will be missed especially around his mother's oak table, the boy's all sharing movie quotes and pranking and picking on one another.
Joshua was a man of great integrity, joy and honor. He loved so unconditionally. He once said "A mistake is not worth doing unless you learn from it." He was constantly self improving so he could improve others lives.
Josh had many friends, he was a brother and a son, he leaves to cherish his memory, his parents, Bruce and Sherrie Lopez; his brothers, Ross Lopez, and Adam (Jesse) Lopez; his fiancée, Amanda Bates; daughter, Alexis Lopez; grandfather, Manuel Lopez; grandmother, Betty Keane; nieces and nephews, Calina Lopez, Kashis Lopez, and Isabella Lopez; uncles, Dean (Sharon) Lopez, and Glenn Lopez; aunts, Jenny (Danny) Sherman, Debbie Downing; many cousins and other surrounding family members and friends.
Joshua was preceded in death by his grandmother, Ardell Lopez; uncles, Flint Downing, and Tom and Lori Russell; and cousin, Michael Downing.
Arrangements are under the direction of Newcomer Casper.
---
Wanita Dee Benton: 1972 – 2023
Wanita "Nita" Dee Benton was born in Sioux City, Iowa on May 23, 1972 to Bernard Benton and Deanna Nelson. 
She was an only child and was very loved by her parents. She lost them too soon and struggled with that. Nita was a hard soul to understand but once you did, she was the coolest, wildest, funniest, strongest person you knew.
Wanita enjoyed going on walks and listening to the sound of all the birds. Birds were her favorite- especially Tweety. She always had a lot of plants and loved to garden.
She had 4 children- two identical twin boys, Christopher Benton and Michael Benton; and two daughters, Jazmine Gregg and Jozie Sterling. Her six amazing grandkids whom she truly adored are: Mathew Benton, Natalie Benton, Brayden Angwin, Elizabeth Benton, Rhyett Olson, Greyson Sanborn. She always had candy, gum (chew chew) and the weirdest gifts she was always so excited about sharing. The laughs and all the good times will truly be missed.
She was preceded in passing by her parents and her twin boys. She is survived by her daughters, Jazmine and Jozie and her grandkids.
There will be a visitation at Bustard and Jacoby Funeral Home, 600 Cy Ave, Casper, WY on Friday March 24, 2023 from 1-2 PM with a funeral service to follow at 2PM.
---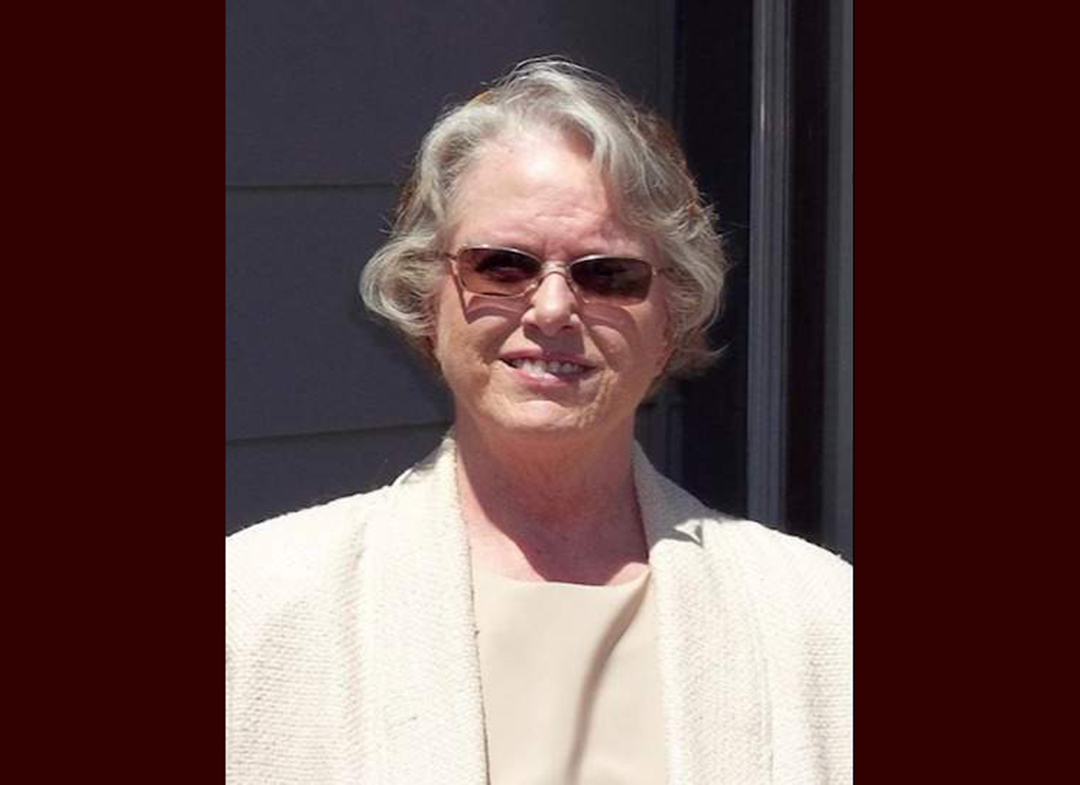 Gail Gregory Heath: January 9, 1952 – March 22, 2023
Norma Gail Heath or Gail as she liked to be referred to, 71 years young of Casper, Wyoming, left this world on March 22, 2023. She passed while in Central Wyoming Hospice and Transitions.
Gail was born on January 9, 1952, in Lyons, Indiana to Norman L. (Tiny) Gregory and Sarah E. Gregory. She attended L & M High School and graduated in 1971. In the 70's she moved to Hanna, Wyoming with her parents. She worked a variety of jobs, one of which was as an EMT on the Hanna volunteer fire department, as well as various position within the Coal industry. She later moved to Casper, Wyoming where she eventually retired from Community Health Center of Central Wyoming (CHCCW) in December of 2016. Gail loved the outdoors, snowmobiling, camping, hiking, fishing, and hunting both bow and rifle. She hunted antelope, deer, elk, and had the opportunity to hunt and fill a moose tag.
Gail is survived by her brother Lloyd E. (Tim) Gregory and sister-in-law Dawnell Gregory of Danville, Virginia, her nephew Thomas (Dale) Gregory of Casper, and numerous other nieces, nephews, and stepchildren. She was preceded in death by her parents, Norman and Sarah Gregory, and her sister Sabra Clevenger.
Memorial Services will be held at 2:00 p.m. on Saturday, April 15, 2023, at Bustard & Jacoby Funeral Home. Pastor Bryan Elliot of the First Christian Church DOC will officiate. In Lieu of flowers a charitable donation can be made to Casper Humane Society at 849 E E Street, Casper, WY 82601 or a charity of your choice.
---
Harold Lee Ullery: 1938 – 2023
Harold L Ullery was born on June 14, 1938 in Elkhart, IN. He passed away peacefully at home on March 21, 2023. 
Harold was raised in Elkhart, IN. After leaving the Army, he studied art in Chicago, IL at the American  Academy of Art. He was in the advertising business for 13 years. During that time, he married his wife Connie and began a family. 
Harold moved to Casper, WY where he owned and operated a big game hunting and guiding business for years. He loved the outdoors and spent weekends teaching camping and survival skills to his children and grandchildren. Nature influenced his art in a large way. 
Harold was a member of the El Valle Artists Association and Cottonwood Woodcarvers Association. He loved the camaraderie of other artists. 
Harold was preceded in death by his parents, Jesse W. And Myrtle Ullery and his brother Robert Ullery.
He is survived by his wife Connie of 56.5 years, two children, Danielle (Mark) Evans and Jeff (Gretchen) Ullery. There are four grandchildren, Michael (Sheyenne) and Marcus Drazick, Lauren (Konnor) Ross and Braeden Ullery, and 2 great grandchildren. Brothers J.W. Ullery and Richard Ullery also survive. 
Services will be held at Westcott Funeral Home 1013 E Mingus Ave, Cottonwood, AZ on Friday, March 31, 2023, at 10:00 a.m.
In lieu of flowers, donations can be made in Harold's name to Elle Valle Artist Association (EVAA), P.O. Box 2864, Cottonwood, AZ 86326.
An online guestbook is available to sign at www.westcottfuneralhome.com.