Alice Elaine Blatt: 1933 — 2023
Alice Elaine Blatt, 90, of Casper, Wyoming, passed away March 18, 2023, in Casper, Wyoming.
Alice Elaine (Fraser) Blatt was born on Jan. 13, 1933, in Casper, Wyoming, the only child of Dave and Nessie (Duncan) Fraser, both originally from Rothesay, Isle of Bute, Scotland.
She attended school in Casper, graduating form NCHS in 1951 and on June 21, 1953, she married Jerald "Wally" Wallace Blatt in Casper. Alice Elaine was employed by Wyoming National Bank as a secretary and later as an assistant librarian at East Jr. High School in Casper, as well as a bookkeeper for Western Insurance Agency. Her retirement included many years of travel with Wally, family, and her many Eastern Star friends.
Alice Elaine enjoyed and worked actively in many fraternal organizations in Wyoming. She was a Past Honored Queen and Past Guardian of Bethel No. 9 of Job's Daughters; Past Matron of Fort Casper Chapter No. 4, Order of the Eastern Star (OES); Past Grand Matron and Grand Secretary Emeritus of the Grand Chapter, OES; Past Queen of Tamah Temple No. 73, Daughters of the Nile; Past President of Zilah Club of Casper; and a Member of Egyptians, a Shrine organization. She was also a Past Elder and Deacon of First Presbyterian Church of Casper.
A devoted wife, mother, grandmother and friend, she will be remembered for her kindness, hospitality and thoughtful ways of remembering each birthday, anniversary or holiday. Her home was always open to traveling friends and family or social gatherings, at which her table was set in perfect taste and a poem, prayer, or a short story delivered in her special way. At Christmastime she loved to bake and would deliver cookies and breads to the elderly and was a volunteer driver for "Meals on wheels" until she and Wally were unable to do so. Her family always came first and they cherished her warm meals, her generosity and loving guidance through the years.
Alice Elaine is survived by her daughter, Neysa M. Erickson of Casper; two sons, J. David (Kathy) Blatt and family of LaCresent, Minn and Charles M. Blatt and family of Mesa, Arizona; four grandchildren, Renate (Zak) Pullen, Philip (Samantha) Erickson, Nikolas Blatt of LaCresent, Minn, and Mike (Lisa) Shore of Chandler, Arizona; and six great-grandchildren.
She was preceded in death by her parents; her husband, Wally; and one grandchild, Kari Dawn Hall.
Alice Elaine's family would like to express their sincere appreciation to the staff at Meadow Wind Assisted Living Community in Casper, for their cheerful and loving assistance through the past 10 years.
In lieu of flower, memorials in memory of Alice Elaine may be made to a charity of the donors choice.
Visitation was held Thursday, March 23, 2023 at Newcomer Casper Chapel.
A Funeral Service was held on Friday, March 24, 2023 at the funeral home with interment to follow at Highland Cemetery.
Arrangements were under the direction of Newcomer Casper. 
---
Leon Joseph Bell: 1936 — 2023
Leon Bell, age 86, passed away on Wednesday, March 22, 2023. He was born in Evanston, Wyoming, on April 26, 1936, to George W. and Evelyn Bell and attended high school there. He joined the U.S. Navy in 1955 and served in the Seabees. He was honorably discharged in 1959.
He attended the University of Wyoming for four years and in 1969 went to work for Amoco Pipeline Co. He retired in 1995 as field supervisor.
He was married to Joyce Caldwell in Evanston and they lived in Rawlins before moving to Casper.
He is survived by his stepchildren, Laurie Ellingford, Curtis Caldwell, Ellen Pilch, and Nancy Robertson; eight grandchildren; and 17 great-grandchildren.
In lieu of flowers, the family requests donations to Central Wyoming Hospice.
---
Ramona Yvonne Ratterree: 1939 — 2022
Ramona Yvonne (Link) Ratterree was 83 when she passed away on Christmas morning peacefully in her sleep in Casper, Wyoming, on Dec. 25, 2022. Ramona was born in Mason City, Iowa, in 1939.
She was preceded in death by her parents Rev. C. Emery Link and Merry Link, and one sister Jacqueline Darnall and Don Darnall, brother-in-law, of Glenrock, Wyoming.
She is survived by her sister Yvonne Hubbell. Charles Hubbell, Yvonne's husband has since passed.
Ramona is also survived by one son, Shannon Emery (Enzo) Martin and his wife Vicki. Her three grandchildren are Joshua Martin (deceased), Jason Martin and Lindsay Martin, both of Casper, Wyoming and three great-grandchildren, Lia Flores-Moens, Weston Martin, and Cora Martin.
She is also survived by three nieces, Valerie Darnall Leischer of Bridgeport, West Virginia, Kimberly Hubbell Farner of Slidell, Louisiana, and Ashley Hubbell Orcutt of Lake Havasu, Arizona, and two nephews, Dan Darnall of Casper, Wyoming and Shane Hubbell of Anchorage, Alaska as well as many beloved grand-nieces, grand-nephews, and cousins.
Ramona graduated from Natrona County High School in 1957. Ramona was a people person, loved conversation and interacting with friends and family. Her beautiful smile flashed easily during conversations. Her grandchildren remember how kind she was during visits with her, and how they enjoyed seeing her crafts and playing with the figurines she had made in her home in Casper.
For those who would wish to make a donation in Ramona's memory, please send your Memorial Donation to Casper Mountain Rehabilitation and Care Center, 4305 S. Poplar, Casper, Wyoming 82601, for the exceptional care she received there for many years through the wonderful staff.
Arrangements are under the direction of Newcomer Casper. 
---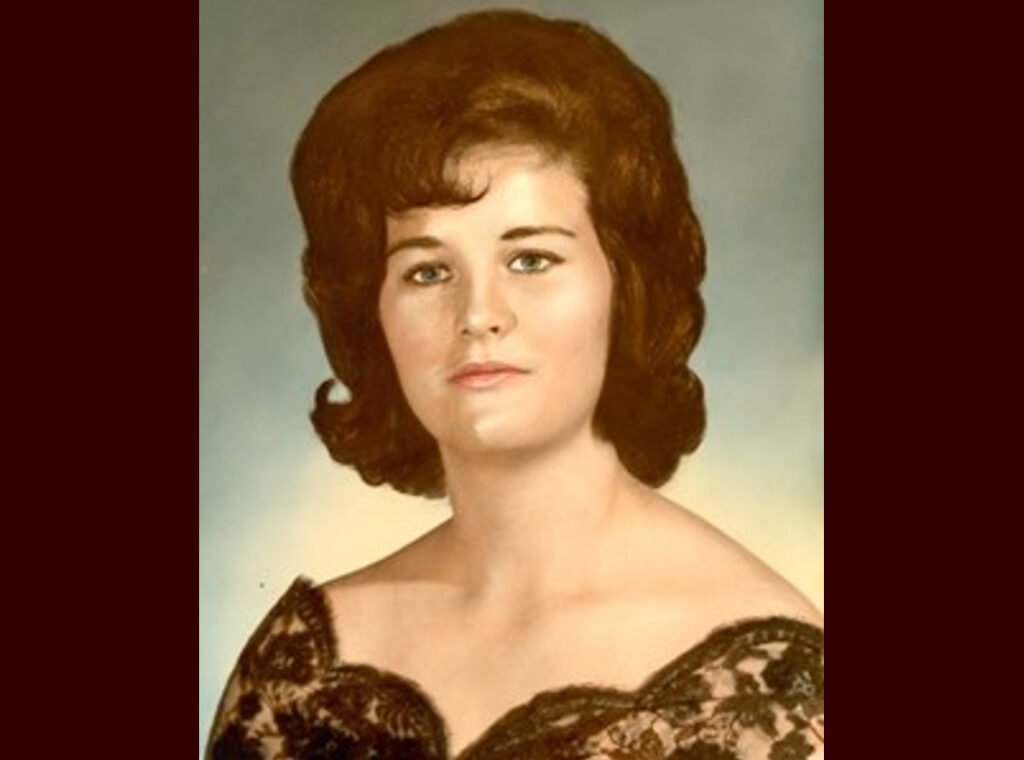 Margaret Christine Swink: 1947 — 2023
Margaret Christine Nielson Swink, 75, of Casper, passed away Wednesday, March 22, 2023.
Margaret was born to Dorothy and Richard Nielson on May 28, 1947, in Moab, Utah. She lived in Bluff, Utah, with her siblings, Richard, James, Carol and Ted. Margaret lived an adventurous life while in Bluff; she enjoyed rock climbing, floating the San Juan River, swimming in the pond, and exploring the area with her family and friends.
Margaret met her soul mate and best friend, Howard Swink, in Moab, Utah. The two quickly fell and love and were married on Sept. 1, 1965. Margaret graduated from Blanding High School in 1965 and received a master's degree in Counseling from the University of Wyoming in 1995.
Margaret worked for Wyoming Behavioral Institute for almost 30 years before she retired. She was an active member of the Wyoming Counseling Association and the Church of Jesus Christ of Latter Day Saints. She loved to go on adventures with her family and friends, reading books, crocheting and celebrating the holidays.
Margaret is survived by her loving husband, Howard. She is also survived by and was a proud mother to her two daughters, Karissa and Tesa, as well as her sister, Carol and two brothers, James, and Ted. Margarets greatest joy the last couple years has been being a grandmother to her seven grandchildren, Courtney, Zack, Cody, Kayla, Madi, Abby and Anna. She also had three great-grandchildren Adam, Gideon and Ma'åse
She is preceded in death by her parents , Richard and Dorothy, and her brother Richard and granddaughter Kayla.
In lieu of flowers, the family is requesting that donations be made to American Diabetes Association or a favorite charity in Margaret's name.
A viewing was held from noon until 1 p.m. Monday, March 27, at the The Church of Jesus Christ of Latter-day Saints, 1075 Morado Drive in Casper, Wyoming. Funeral services will follow at 1 p.m. Interment will take place at Highland Cemetery.
Arrangements are under the direction of Newcomer Casper. 
---
Shawna L. Holdren: 1980 — 2023
Shawna Holdren, 42, of Casper, Wyoming, passed away Tuesday, Feb. 7, 2023. She was born March 23, 1980, in Albuquerque, New Mexico, to Larren and Terrie Holdren. She grew up in Casper, Wyoming.
Shawna spent her life loving her family and was a favorite aunt. Shawna was always happiest when she could sit back and watch her nieces and nephews interacting with each other. One of her fondest memories was family reunions at her grandparents home. She enjoyed competing in a bowling league, supporting the Troopers by playing Bingo and was an avid reader.
Shawna had big dreams of traveling the world and eventually relocating to Florida to live by the beach. While she didn't get to travel as much as she wanted, she was able to visit some amazing destinations such as Oahu, Hawaii, Washington, D.C., Williamsburg, Virginia, Graceland in Memphis, Tennessee, and made a trip to Disney World in Florida. One destination she loved to visit regularly was Agat Flats in Wyoming where no pretty rock was safe from being picked up.
She is preceded in death by her maternal grandparents Don and Rachel Ames, paternal grandparents Harry and Thelma Holdren, and her mother Terrie Holdren.
She is survived by her father Larren Holdren, her siblings, nieces, nephews, cousins and friends.
In lieu of flowers, the family requests donations be made in Shawna's name to support the Troopers Drum and Bugle Corps in Casper, Wyoming.
Her celebration of life will be held on June 10, 2023, at 10 a.m. at Newcomer's Funeral Home. Reception information will be announced at the service. Shawna's service will be livestreamed at the scheduled time. Click Here to view the service.
Arrangements are under the direction of Newcomer Casper. 
---
Royce Kellick: 1937 — 2023
Royce Kellick, 85, of Casper, Wyoming, passed away March 22, 2023. He was born Sept. 19, 1937, in Blytheville, Arkansas, to Thomas and Novella Kellick.
Royce joined the U.S. Air Force in 1954, where he developed a love for two-way radio communication.
After leaving the Air Force, Royce met Deloise in Ventura, California, where they raised their family.
In 1979, the family moved to Casper, Wyoming, and purchased Custom Radio, where Royce and his family enjoyed providing communication needs for Wyoming.
Royce also enjoyed being involved in Little League, playing craps, watching NASCAR and flying airplanes.
Royce was preceded in death by his wife of 50 years, Deloise; son, Steven; parents, Thomas and Novella; brothers, Terry Prather and Tommy Kellick; and sister, Anne Brady.
He is survived by his daughter, Michelle (Douglas) Wiggins of Delano, California; son, Jeffery (Annette) Kellick of Casper, Wyoming; grandchildren, Daniel Kellick, Joshua Wiggins, Ashli Kellick, Bryan Kellick, Kimberli Wiggins, Steven Charles Kellick and Emma Kellick; and several great-grandchildren and great-great-grandchildren.
Services will be held at 2 p.m. on Saturday, April 8, 2023, at Bustard & Jacoby Funeral Home with a reception to follow in the Reception Center.
---
Ellen Howell (Gage) Green: 1940 — 2023
Ellen Howell (Gage) Green, age 82, of Casper, Wyoming, passed away Feb. 24, 2023, at Shepherd of the Valley. She was born Dec. 22, 1940, to Alexander and Ellen (Reeves) Gage in Detroit, Michigan.
Ellen and her mom relocated to Casper in the late 1940s. Ellen graduated from Natrona County High School in 1958. She married Don Brooks, and together they had a daughter named Beth. They later divorced.
Ellen then lived in Denver, before moving to New York City. While in Denver, she had two children, and due to her alcoholism, she gave them up for adoption. She then moved to New York City where she became a recovering alcoholic and began her career in Main Frame Computer Application and Programing. She moved back to Casper in 1981 to take care of her mother. Ellen then got a job at the Department of Unemployment Insurance Division. She worked there for over 30 years.
She met the love of her life, John Green, and they got married June 30, 1990, in Casper.
Ellen's passions were needlepoint and quilting.
She was a lifelong member of the National Embroiders Guild and belonged to Casper Needle Guild and State Quilters.
She was very active with her high school graduating class. She also reconnected with her two other children, and they stayed connected until her passing.
She is preceded by her parents, and many of her beloved cats.
Ellen is survived by her husband of 32 years, John Green. Daughters; Beth Austin of Grand Junction, Colorado, Sarah West of Cheyenne, Wyoming, son; Stan DeWitt of Long Beach, California, one cat; Jane, and many friends.
The family would love to express their heartfelt thanks for the care from Shepherd of the Valley, Primrose, and Casper Home Health.
A reception will be held at 1 p.m. on May 2, 2023, at 1st Christian Church in Casper.
---
Patricia A. Sellers: 1942 — 2022
Patricia (Pat) Sellers went home to be with her Lord and Saviour on Dec. 26, 2022. Pat was born in Greeley, Colorado, to Arnold and June Becker. Pat's family eventually moved to Riverton, Wyoming, and in 1957, Casper, Wyoming. Pat attended Natrona County High School and graduated with the class of 1960.
While in high school she met the love of her life, Ted Sellers and they were married shortly after her graduation. They spent many years raising children in Casper. In 1989, she and Ted moved to Beaverton, Oregon, and returned to Casper, Wyoming, for good in 2015.
Pat worked mainly in the medical field starting her career at Natrona County Memorial Hospital. Later she worked for Dr. Jerry Behrens and followed him to Casper Orthopedics. She continued her work in the medical field while residing in Oregon until retirement in 2005.
Pat enjoyed family gatherings, fishing, and bridge where she reached Gold Life Master status, knitting beautiful sweaters and blankets, and painting wildlife scenes. She was an animal lover and had great affection for horses.
Pat is survived by her loving husband Ted, daughter Tamara, son Ted, daughter Melissa, sisters Dixie Loper (Pilot Point, Texas), Cindy McCombs and Karen Henritze (Denver, Colorado), brothers Jonathan Carney (Lincoln, Nebraska), David Becker (Riverton, Wyoming) and Tony Becker (Sheridan, Wyoming) as well as 12 grandchildren and 18 great-grandchildren.
Pat was preceded in death by her parents, sisters Peggy Becker and Garnette Jones and daughter Patricia (Dee) Johnson.
A Celebration of Life is scheduled for May 6, 2023, at 11 a.m., College Heights Baptist Church. In lieu of flowers, please make a donation to the Jerry Behrens Foundation, Casa Ventosa Equine Rescue, or your favorite charitable organization.
---
Betty Anne Rollins: 1933 — 2023
Betty Anne Rollins, 90, peacefully passed on Thursday, March 9, at Hospice, Casper, Wyoming. 
She was born March 8, 1933, in Miles City, Montana to Clarence Robert and Blanche Lillian White and had one sister, Jessie.
She attended the first eight grades in Townsend, Montana, near the Crowrock where her parents ran a sheep ranch Betty attended and graduated from Custer County High School in Miles City, Montana in 1951. 
Betty married Gerald Haakon Aarsby in 1951 and they had three children Larry, Kathy and Tammy.  The family moved to Gillette, Wyoming, in 1963.
She married James Rollins in 1976 and lived in Billings, White Bear Lake, Tacoma, Sundance, Wheatland and Cheyenne.
Her favorite pastimes were reading, golfing, bowling, playing bridge and puzzles. She also, enjoyed knitting and crocheting many Afghan blankets, making stain glass, ceramics and traveling.
She was preceded in death by her father, mother, sister, husband and daughter; Tammy. She was known lovingly as "Grandma Betty" to many. She is survived by two children, 11 grandchildren and 16 great-grandchildren.
Betty will be laid to rest on a date to be determine in Casper, Wyoming, next to James Rollins.
---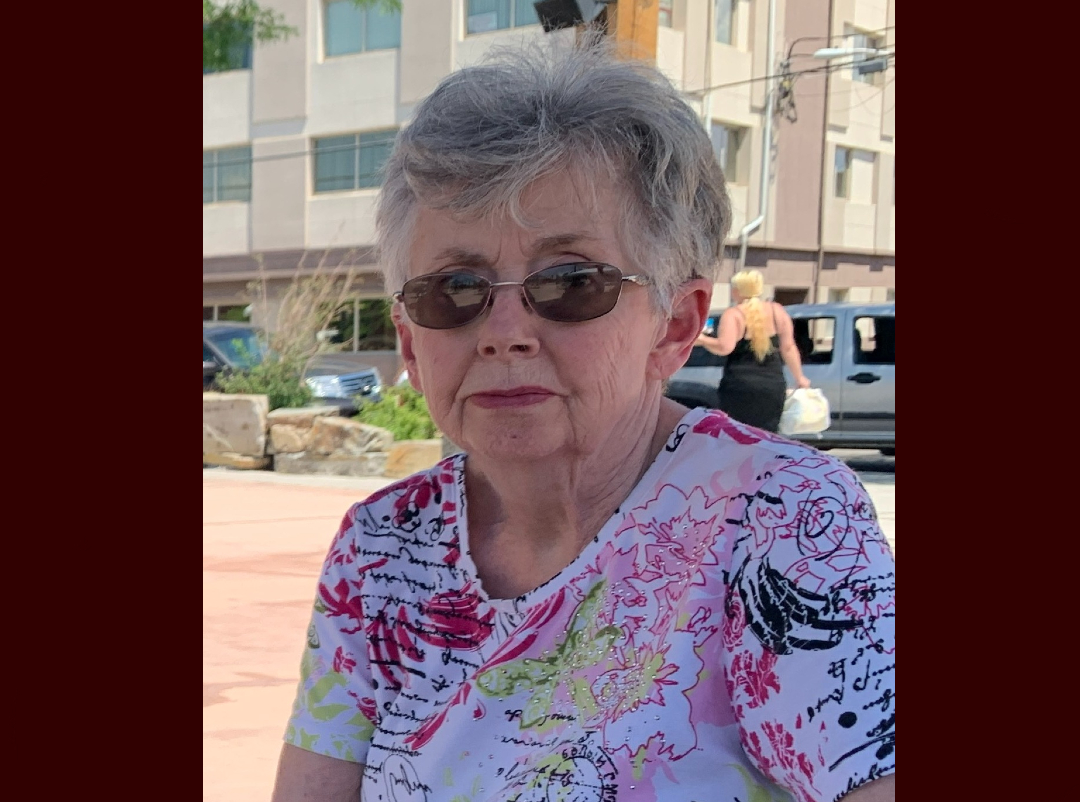 Linda L. Riffe: 1940 — 2023
Family and friends may pay their respects from 9 a.m. to 4 p.m. on Tuesday, March 28, 2023, and Wednesday, March 29, 2023, at Bustard & Jacoby Funeral Home.
A formal visitation will be held from 4 p.m. to 6 p.m. on Thursday, March 30, 2023, at the funeral home.
Graveside services will take place at 10 a.m. on Saturday, June 3, 2023, in Highland Cemetery.
---
Theodosia Ada Papantonakis: 1931 — 2022
Theodosia A. (Pappas) Papantonakis — also known as Ada — 91, was called home on Dec. 31, 2022, while at Life Care Center in Casper, Wyoming. She was born in Casper, Wyoming, on Oct. 20, 1931, to Gregory and Helen Pappas.
Ada graduated from Natrona County High School in Casper in 1949. She went on to Montana State in Bozeman, Montana, and studied nursing. While on a graduation trip to Europe, she met the love of her life in Chania, Crete and decided to stay. Ada married Anthony (Tony) Papantonakis in Crete on Oct. 18, 1952. The two lived there for the next 12 years before moving back to Casper, Wyoming. They shared 37 years together before he passed in 1989. Ada never got over the loss of her beloved husband.
Ada's love of the Lord, along with Mary and all the saints and her church were one of her biggest passions. She was a devout Catholic and spent many years doing service work. She volunteered at food banks and homeless shelters — even going to Denver just for that sole purpose. She enjoyed spending time in meditation and prayer with the Benedictine Sisters at the Monastery in Dayton, Wyoming.  
Another passion was her career. She spent her lifetime in health care and took pride in making sure she followed all ethical protocols and was definitely a take charge type of nurse. She even earned the nickname "Sarge" from the late Monsignor Meyer referring to how she handled emergency situations. 
Starting in Crete – volunteering with the World Health Organization and continuing on earning a master's from Weber State in Utah and then continued to keep her license after her retirement in 1994 "just in case she would need to help somewhere" — she loved her profession.
After her retirement, Ada began her journey with another passion. She became the primary caregiver for her two cherished grandchildren. It was her mission to provide the best experiences — going to the library, setting up piano lessons, outings to museums and music in the park. She also took them on vacations — even a train trip to California to meet more of our huge extended Greek family. She provided them with structure, meals made with grandmotherly love and memories they both will treasure forever.
Ada is preceded in death by her parents, her beloved husband Tony and her dear brother John Pappas. 
She is survived by her son, John Papantonakis and her daughter, Pari (Papantonakis) Swanson; her two grandchildren, Katrina Swanson and fiancé Ben Neal, and Gregory Swanson; and her nephews Gregory, Fernando, and Michael Pappas and their families. There are also many extended family members throughout the United States, Puerto Rico and Greece.
Services will be on Friday, March 31, 2023, in Casper, Wyoming, at St. Patrick's Church with burial and lunch afterwards with Father August Koeune (who had a special place in her heart) officiating. Bustards Funeral Home is in charge of the arrangements. Donations or charity work in her memory can be made in service to the poor/hungry/ homeless of personal choice.
---
Gordon Michael Gray: 1970 — 2023
Gordon Michael Gray, 52, of Casper, Wyoming, died Tuesday, March 21, 2023, in Casper Wyoming.
Gordon was born on October 6, 1970, in Livona, Michigan.
Cremation will be conducted by Newcomer Cremations, Funerals and Receptions.