Thomas Lee Stecher: 1937 – 2023
Thomas Stecher, age 85, of Stevensville, Montana, passed away March 12 in Helena, Montana, with family by his side.
He was predeceased by his wife, Sandra.
His survivors include daughters Vickee Kincaid, Tamara Argyle (Jack), Jennifer Hilgenkamp (Dan), and Melanie Stecher as well as nine grandchildren, six great-grandchildren and his sister, Camille Darr.
Tom was born in Cody, Wyoming, and grew up in Lander, Wyoming, where he enjoyed sports, rodeo and working alongside his dad at Safeway and the meat packing plant. He lived in Wyoming his entire life until moving to Stevensville in 1994 with Sandra. He had a long career with Safeway and was a store manager in Casper when he retired in 1992 to enjoy camping, fishing, and outdoor fun with his family and friends.
He and Sandra spent many winters as snowbirds in Arizona where they met many wonderful friends to travel with in their RV.
As Tom did not wish to have services, the family will honor him and Sandra privately at a later date.
Contributions in memory of Tom can be made to the Michael J. Fox Foundation or a charity of your choosing.
---
Richard E. Austin: 1943 – 2023
Richard "Dick" Edward Austin, age 79, of Casper, Wyoming, passed away March 27, 2023, at Wyoming Medical Center surrounded by his family.
Richard was born on April 14, 1943, in Cheyenne, Wyoming, to Edward and Helen Austin. He went to school in Cheyenne and graduated in 1961 from Cheyenne High. He attended college and got an associates degree from Casper College. Richard worked for Mountain Bell until being drafted into the United States Army in June 1967. He was active duty and honorably discharged from the Military Police Force in June 1969. Then he was a reservists for another four years. After serving he continued his career at Mountain Bell where he worked for a total of 31 years.
In 1987, he met Rebecca Dalgarn and married in February 1988, in Casper, Wyoming. Richard was an avid fisherman, and he loved his family very much. He was a wonderful husband and an amazing father.
He is survived by his wife of 35 years, Rebecca "Becki" Austin, sister, Connie and (David) Betts, son, Donald "Stretch" and (Dawn) Austin, daughter, Stacy and (Brandon) Robinson. Also, his grandchildren, great-grandchildren and many extended family members and friends.
He is preceded in death by his parents.
Memorial contributions can be made out to Mountain View Baptist Church.
A memorial service will be held at 11 a.m., Saturday, April 1, 2023, at Mountain View Baptist Church.
Bustard and Jacoby Funeral Home is entrusted with arrangements.
---
Tressie Faye Dressor: 1932 – 2023
Tressie Faye Lundine Dressor (Peterson), 91, went to be with her Savior the Lord Jesus Christ, on March 24, 2023, at Banner Hospital in Casper, Wyoming, with several family members at her side.
Faye was born in Clearwater, Kansas, to Willard and Katherine Peterson on March 14, 1932. She grew up with several siblings and attended Clearwater High School. Faye and her first husband, Kenneth Lundine, had three children, Kent and twins Keith and Kathy. The family moved to Casper in 1957.
Faye was a hard worker and at times would work two jobs to help make ends meet. Faye married Charles Gilbert Dressor in 1970. She retired after 33 years as office manager at Sears. Faye was a long-time member of College Heights Baptist Church.
Faye's smile and her welcoming soul touched many people. She enjoyed her dogs, golfing and making dolls, but family was most important. She loved holiday gatherings and Christmas was her favorite.
Survived by her brother Claude (Carolyn) Peterson, her sons Kent (Avis) Lundine and Keith Lundine, Stepson Terry (Lana) Dressor and stepdaughter Dianne Dressor, along with several grandchildren and great-grandchildren.
Faye is preceded in death by her parents, Willard and Katherine Peterson; Kenneth Lundine; husband, Gib Dressor; daughter, Kathy Sullivan; granddaughter Ashley Dawn Lundine; sisters, Lucille Seamster, Nelda Croft, Phyllis Cheatum, Velma Overeem and Elva Arlene Peterson; brothers, Marcene Peterson and Raymond Peterson; half-sister, Mary Moore; half-brothers, Harold Peterson and Alvin Peterson.
Celebration of life will be conducted at 2 p.m. Saturday, April 1, 2023, at College Heights Baptist Church, 1927 South Walnut, Casper, with Paster Mike Cooper officiating. In lieu of flowers, memorials may be sent to College Heights Missions fund. Bustards Funeral Home oversees arrangements.
---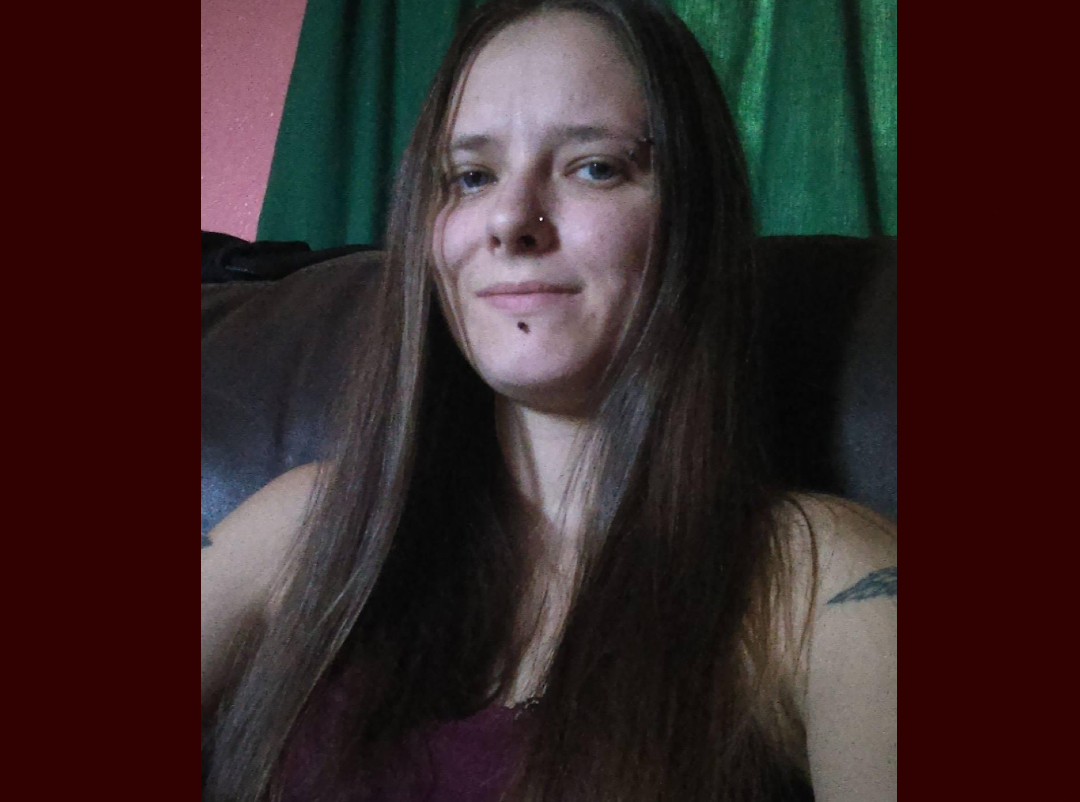 Megan L. Johnson: 1989 – 2023
Megan Lee Johnson (Buckendorf), 33, of Wheatland, Wyoming, passed away on March 24, 2023 in Wheatland, Wyoming.
Megan was born in Rawlins, Wyoming, to Laura J. Hilbird and Edward D. Buckendorf Jr. on Dec. 9, 1989. She enjoyed drawing, camping, fishing, working on her mud trucks, gardening with her daughter and anything outdoors. She had a love for animals.
Megan is survived by her daughter, Sarah Johnson of Eastover, North Carolina; sons, Joshua and Josiah Ockinga of Wheatland, Wyoming; stepdaughter, Holly Johnson of Wheatland, Wyoming; stepson, Nick Johnson of Wheatland, Wyoming; parents, Laura and Ken Hilbird of Casper, Wyoming, and Edward D. Buckendorf Jr. of Green River, Wyoming; siblings, Heather Lucas (Ryan) of Lander, Wyoming; Jennifer Buckendorf (Dylan) of Eastover, North Carolina, Edward C. Buckendorf of Sealy, Texas, and Haleigh Buckendorf of Green River, Wyoming; grandchildren, Silas and Saphira Rauner of Wheatland, Wyoming; niece, Elizabeth Lucas of Lander, Wyoming; nephews, Ryan Lucas Jr. of Lander, Wyoming; and Wilder Buckendorf-Friday of Eastover, North Carolina; and grandparents, Bill and Joan Vaughn of Hanna, Wyoming; and Elaine Buckendorf of Hanna, Wyoming.
The family will hold services at a later date.
---
Allen Lee: 1956 – 2023
Allen Lee, 66, of Casper, Wyoming, passed away Saturday, March 25, 2023.
He is survived by wife, Sandra Marie Lee, son, Dustin (Letitcia) Lee, daughter, Amanda Nicole Lee (Gene Hinton), son, Derek Allen Lee, grandsons, Breyen Lee, Balian Lee, Carson Hinton, granddaughter, Deanerys Lee, Grandson Ryker Pike, granddaughters, Arya Duran, Natalia Lee, brother, Jim (Linda) Lee, sisters, Debra Cameron, Susan Martin and Brother, Pat (Debbie) Frenick.
Allen was proceeded in death by his dad and mom Fary Larkin Lee and Alma Early.
Arrangements are under the direction of Newcomer Casper.