Robert "Bob" Cox: 1938 – 2023
Robert "Bob" Cox was born in Peoria, Illinois, to Cody Alfred Cox, Helen Jean Beitel, and big brother, Don. Growing up in Morton, Illinois, he had many interests throughout his life. He loved nature and the outdoors, music, art, animals (especially cats), sports, and ice cream. We can't forget his unwavering support for the Chicago Cubs, Chicago Bears, Denver Broncos, pro golf, basketball and he personally always loved to swim! He had a big heart and always had a welcoming smile for everyone. His gentle calmness could rock a fussy baby to sleep in minutes!
Always a popular guy, he played football and was the captain of the baseball team at Morton High School. He attended Knox College in Galesburg, Illinois where he studied English. He met and married Mary Propeck shortly after graduation from Knox in 1960. Their first child, Jennifer Lee, was born in 1961. Three years later, Carolyn Casey was born. Bob worked for McKesson Drug Company and Hubbard Bonds. The family remained in Morton until 1974 when they moved to Toluca Illinois where Bob took a job as an independent insurance agent, co-owning the agency in nearby Washburn.
After he and Mary divorced, he could not forget how his life was impacted by a trip to the Rocky Mountains with the Boy Scout Jamboree as a teen. So, at the nudging of his oldest daughter, Jennifer, he moved to Colorado. He spent much of his time hiking and exploring the Rocky Mountains. His job with the Linden Co. allowed him to travel around beautiful Colorado and Wyoming. Finally, he relocated to Casper, Wyoming, where he met the true love of his life, Marian Hildebrand, in 1988. They were married on June 17, 1994. He truly loved living in Casper and loved spending time with the children and grandchildren at their cabin on Casper Mountain, watching the birds and feeding the squirrels. He retired from Wyoming Financial in his 70s, allowing more time to travel with lifelong high school friends from Morton, deliver for Meals on Wheels, and attend Kiwanis.
He passed away in his home on March 27, 2023.
Bob was preceded in death by his brother, Don Cox of Oxford Ohio; his son-in-law, Michael Rabette of San Francisco, California; and his step-son Leonard Koerber of Casper, Wyoming.
He is survived by his wife, Marian Cox of Casper, Wyoming; and children, Jennifer Rabette of San Antonio, Texas; Carolyn Casey Dunn of Colorado Springs, Colorado, Michelle Koerber of Casper, Wyoming; Lisa Koerber of Casper, Wyoming; Kesa Sage of Arvada, Colorado; Adel Hanley of Casper Wyoming; and many grandchildren, great-grandchildren, and great-great-grandchildren.
A Celebration of Life/Open House will be held for family and friends on Sunday, April 2, at his home from 1 to 3 p.m.
Donations may be made in Bob's name to Natrona County Meals on Wheels, 1760 East 12th Street, Casper, WY 82601.
---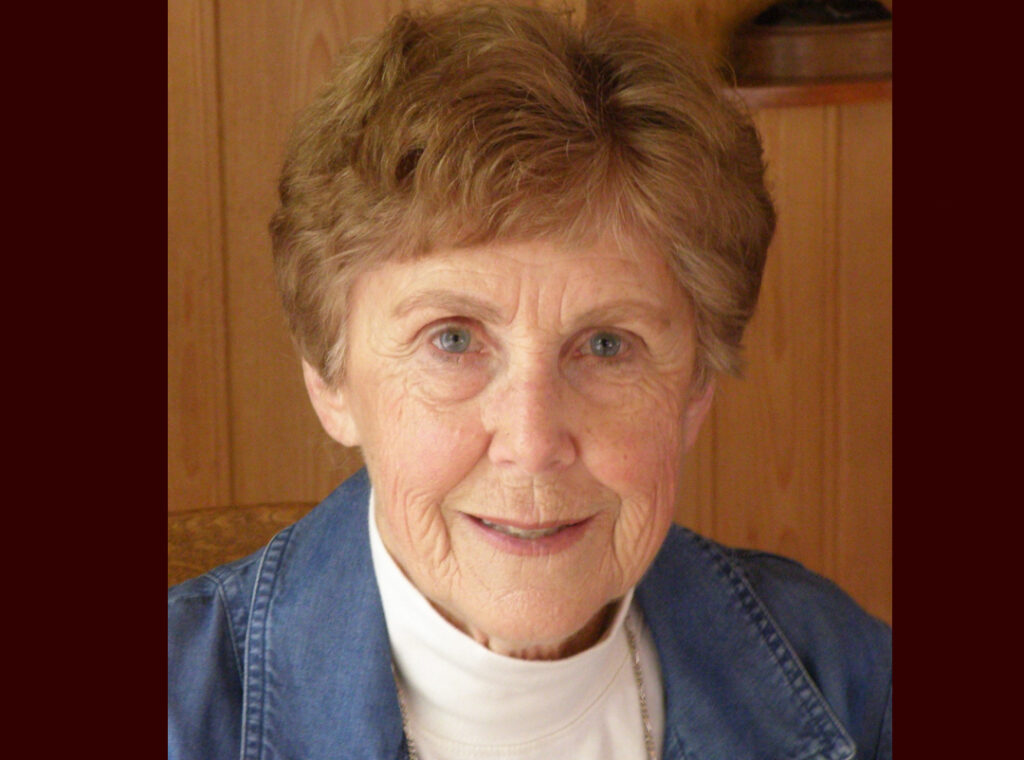 Elizabeth Horsch: 1934 – 2023
She loved fly fishing with her husband and best friend, Richard. She came to it later in life but took to it like a fish to water.
She loved her family and her large and eclectic circle of friends. We are all richer for knowing and loving her and poorer now that she is gone.
She loved her blue heeler and walking buddy, Quinn. Since they both had trouble sitting still, they were a perfect match.
She loved gardening, tomatoes, and harvesting and canning chokecherries and wild plums. Strawberries gave her hives.
She loved chemistry, even though it was not her first choice as a profession.
She was strong, independent, and a trailblazer both personally and professionally during a time when women were not scientists or innovators or forces to be reckoned with.
She was an educational visionary, and she pushed the boundaries of what it meant to be a teacher. From her years as a chemistry teacher at Kelly Walsh, to her sabbatical at Berkeley, to her work with Inverness Research Inc., she redefined how students learn and reimagined the environments in which that learning took place. Thanks to her, students had an opportunity to learn in vibrant environments that combined core subjects, community involvement, field work, team work, and public speaking.
She inspired generations of critical and analytical thinkers, from her students to her daughters and granddaughters. We may not have loved chemistry like she did (most of us did not), but she taught us how to gather, analyze, and use information to make better decisions and to think about things in a different light.
She was a lifelong learner and an avid reader. There is a quote that encapsulates conversations with her: "Small minds talk about people. Mediocre minds talk about events. Great minds talk about ideas." She was a great mind.
She did not countenance malingering or procrastination; "If you would get up and get busy, you would not have time to think about how miserable you are." "There is no such thing as writer's block. Start writing. Then you will have something to work with."
Her signature approach was "Don't just sit there. Get up and get after it!" And that is precisely what she did on Tuesday night, February 21. She leaves behind her husband Richard; her daughters Leslie Horsch (Clarke McClung) and Julie Horsch (Dave Glenn); granddaughters Kelsie Speiser (Kurt Smith) and Lyndi Speiser (Spencer Redland); her brother Darrell Williams (Charnell); and numerous cousins, nieces, and nephews. A celebration of life will be held in May.
We will miss her.
A celebration of her life is scheduled for May 20, from 2 to 5 p.m., at the house at 4425 Coates Road.