Lois Marie Garner: 1956 – 2023
Lois Garner went to be with her husband on May 16, 2023 at Banner WMC. Lois Garner was born on August 9, 1956 in Boulder, Colorado to parents Ralph and Verla Bowdish.
Over the years she worked in many fields; she owned her own ceramic shop, worked at the Parkway Plaza Hotel, and the Senior Citizens Center, as well as a few other places. Her biggest love was her family; second to that was her many crafting talents. She also loved to go fishing and playing card games such as canasta.
Lois Garner is survived by her three children Randy (Crystal); Becky (Bobby); Russell; numerous grandchildren and great-grandchildren, as well as several nieces and nephews and friends who were very close to her.
She was preceded by both of her parents; her current husband David Garner; and her ex Husband Ray Garbutt.
---
Royetta Blanche Jussel: 1938 – 2023
Royetta was born in Wheatland, Wyoming, the second of eight children.
Her father, Harold LeRoy Graham, was a farmer and cowboy from Missouri, and her mother, Cleta Tanner, grew up on farms in Wyoming. In 1957, Royetta and her sister Rosalie enlisted in the U.S. Air Force, which took them to Lackland AFB for Basic, then to Cheyenne for clerical training (The missiles hadn't been installed yet.)
She met Keith Jussel in Cheyenne; they were married Nov. 27, 1957. She was then assigned to a unit at Keebler AFB in Biloxi, Mississippi.
After her enlistment was up, they moved back to Wyoming.
They had three children: Dean (1960), Philip (1962) and Michelle (1964). Royetta worked a succession of mostly clerical jobs in the Casper area. About 1969 she realized her G.I. Bill benefits were about to expire and so she started taking classes at Casper College.
She was a Non-Traditional student before there was a name for it, finishing an Associates degree in Secretarial Science in 1974.
Royetta and Keith divorced in 1990.
All three children survive, as do Michelle's three children, one daughter-in-law and six grandchildren, all under the age of fourteen.
Royetta passed away on May 18, 2023, after a long decline with diabetes and kidney disease.
The family wants to thank folks at Central Wyoming Hospice and Transitions for their gracious and professional efforts on her behalf.
Military honors will be rendered in a service tentatively scheduled for July 5, 2023 at the Oregon Trail State Veterans Cemetery.
In lieu of flowers, a donation to Central Wyoming Hospice and Transitions would be appreciated.
---
John C. Reinhardt: 1927 – 2023
John C. Reinhardt, 96, passed away peacefully on Saturday May 20, 2023 in Casper, Wyoming of natural causes.
He was born in Deaver, Wyoming on February 28, 1927 to William and Anna Reinhardt. He graduated from
Vale High School in Vale South Dakota in 1945. He married Virginia White on January 19, 1952 in
Casper, Wyoming. They were the parents of two children.
He served in the Army and spent time in Japan during the end of World War ll.
John and his late wife Virginia loved to travel, bowling and fishing.
John was preceded in death by his wife Virginia; his parents; and ten brothers and sisters.
John is survived by his son Darrell (Mary Jean) Reinhardt of Casper, Wyoming; daughter Cindy (Clayton)
McGuire of Casper, Wyoming; four grandchildren: Jason Reinhardt, Nicole Reinhardt, Brandon (Heather)
McGuire, Justin (Jessica) McGuire; and two great-grandsons: Kacen McGuire and Luca McGuire.
Graveside services will be held at the Glenrock Cemetery in Glenrock, Wyoming, at a later date.
---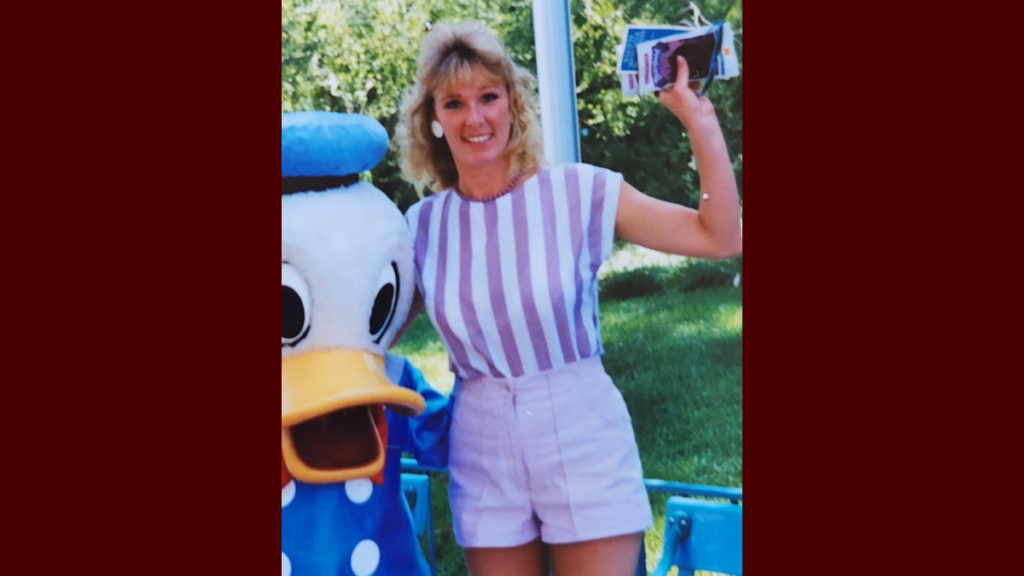 Roxie Diane Richards: 1962 – 2023
It is with heavy hearts that we announce the death of Roxie Diane (Harrison) Richards. After a hard fought battle with cancer, Roxie died early in the morning on May 12th, 2023. Roxie was born on January 8th, 1962 to Nancy (Harrison) Kalanui and Randolph Harrison in Casper, Wyoming. Roxie grew up in Casper along with her sisters, Tina, Lynn and Carla. She proudly graduated from Natrona County High School in 1980. In her adult life she had many accomplishments; the one of which she was proudest was having her two daughters Rachel and Brittny.
Roxie lived in and explored many different places in her lifetime including Wyoming, California, North Dakota, West Virginia, and Florida, however she always came back home to Wyoming.
In all of her adventures she held a variety of jobs which primarily included administrative work and bank work, with her final work being at Walmart, where she gained many many friends. Roxie was a social butterfly who made friends everywhere she went and many of those friendships lasted a lifetime.
Roxie loved playing darts, dancing and was always there for a good time. Roxie was a proud dog mom to her poodles and she treated them like her own children.
She is survived by her two daughters Rachel (Michael) Land and Brittny Richards; her three grandsons: Owen French, Landon French, and Ari Land; her sisters Tina Kuras, Lynn (Larry) VanOrsdale and Carla (Dale) Whetham, in addition to many beloved nieces, a nephew, great nieces and great nephews, many of which called her Mama Roxie and who say she gave the best hugs. She is preceded in death by her parents, Nancy Kalanui and Gene Kalanui, her grandson Quinn Land, and her very dear friend Pat Fitzgerald. Roxie deeply loved her family, especially her grandsons. A celebration of life will be held on Friday, June 16th at 3 PM at the Eagle's Lodge located at 306 N Durbin Street Casper, WY. In lieu of flowers donations may be made to the Wyoming Foundation for Cancer Care in Roxie's honor.
---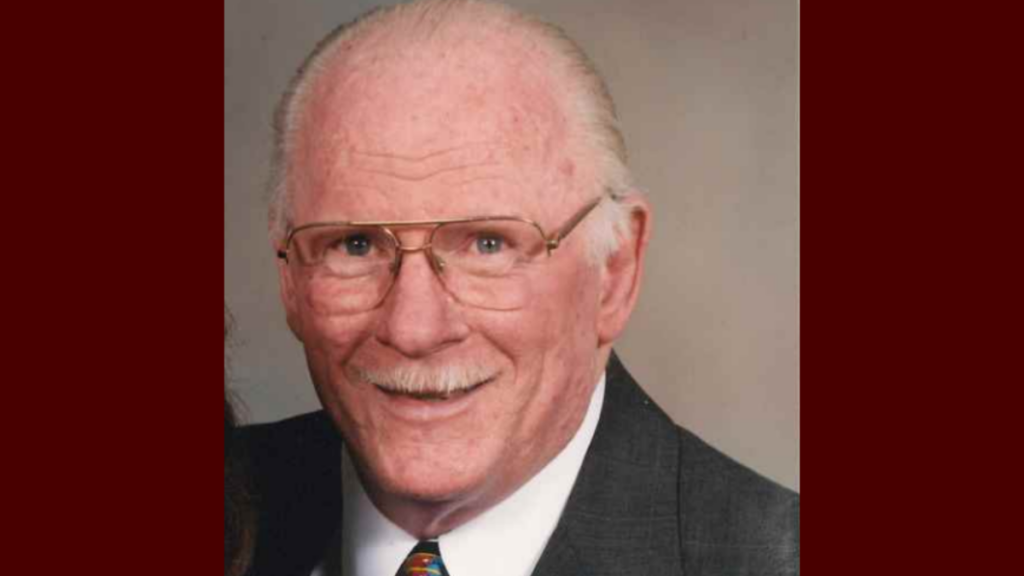 Robert Tomb: 1936 – 2023
On Sunday, March 5, 2023, Robert (Bob) Tomb of Casper, Wyoming, passed away peacefully at his home in Green Valley, Arizona.
Born in Bay Shore, New York, Bob was 87 years old.
In 1954, Bob joined the army after graduating high school and was a paratrooper for three years. After serving in the army, he attended Oklahoma State University and earned a degree in chemistry and math. After graduating from OSU, Bob attended pilot school at Laughlin Air Force Base in Del Rio, Texas. Then, he went to Kirtland Air Force Base in New Mexico and was later stationed at Elmendorf Air Force Base in Anchorage, Alaska. In 1969, Bob served in Vietnam as a fighter pilot and flew the F-4 Phantom fighter jet. He retired from the military in 1979 while stationed at Warren Air Force Base in Cheyenne, Wyoming.
Bob and his wife Jeanne met while they were both active in the Real Estate business. Together they traveled to many beautiful places, including Chili, Greece, New Zealand, a family cruise in the Caribbean, and the Panama Canal. They enjoyed fly fishing, family gatherings in Casper and near Cody, at Hunters Peak, and retirement together. Bob loved spending time with his miniature schnauzers, Heidi, Sasha, and Onya. Bob was a fantastic cook and loved cooking for family, friends, and at holiday get-togethers.
Bob is survived by his wonderful wife, Jeanne Tomb; his children, Bob Tomb Jr. and Kim Schutts; his sister Tommie Davis; and Jeanne's children, Debbie (Greg) Tucker, Mike (Ann) Dalton, and Cindy (Corey) Dalton, six grandchildren, and five great-grandchildren.
Bob is preceded in death by his parents, Ed and Elsie Tomb.
Bob will be laid to rest on Friday, June 23, at 10:30 a.m. at Oregon Trail Veterans Cemetery, with military honors. In lieu of flowers, the family asks that donations be made to the charity of your choice.