It always amazes me how some books can win awards…then fade into relative obscurity.
In 1962, Franklyn E. Meyer's Me and Caleb earned the Charles W. Follett award "for worthy contributions to children's literature." When I was a kid, Me and Caleb and its sequel, Me and Caleb Again were my two absolute favorite books. First, my mom read them with my sister and me at bedtime. Later, one of my elementary school teachers read them aloud to the class. As I got older, I checked them out of the library over and over, and thousands of books later, they still rank in my top 10.
Set in my home state of Missouri in the early '60s, Bud, 12, and his younger brother Caleb fill their days with important things like secret club initiations, trick-or-treating (emphasis on the tricks), snowball fights and hanging out with much-loved dogs. The first chapter introduces the family and sets the tone for the entire series with hairpin turns from funny to serious and back to silly. Not only were my sister and I laughing out loud as Bud and Caleb investigated a strange smell coming from underneath their house, but my mom struggled to read without giggling, too.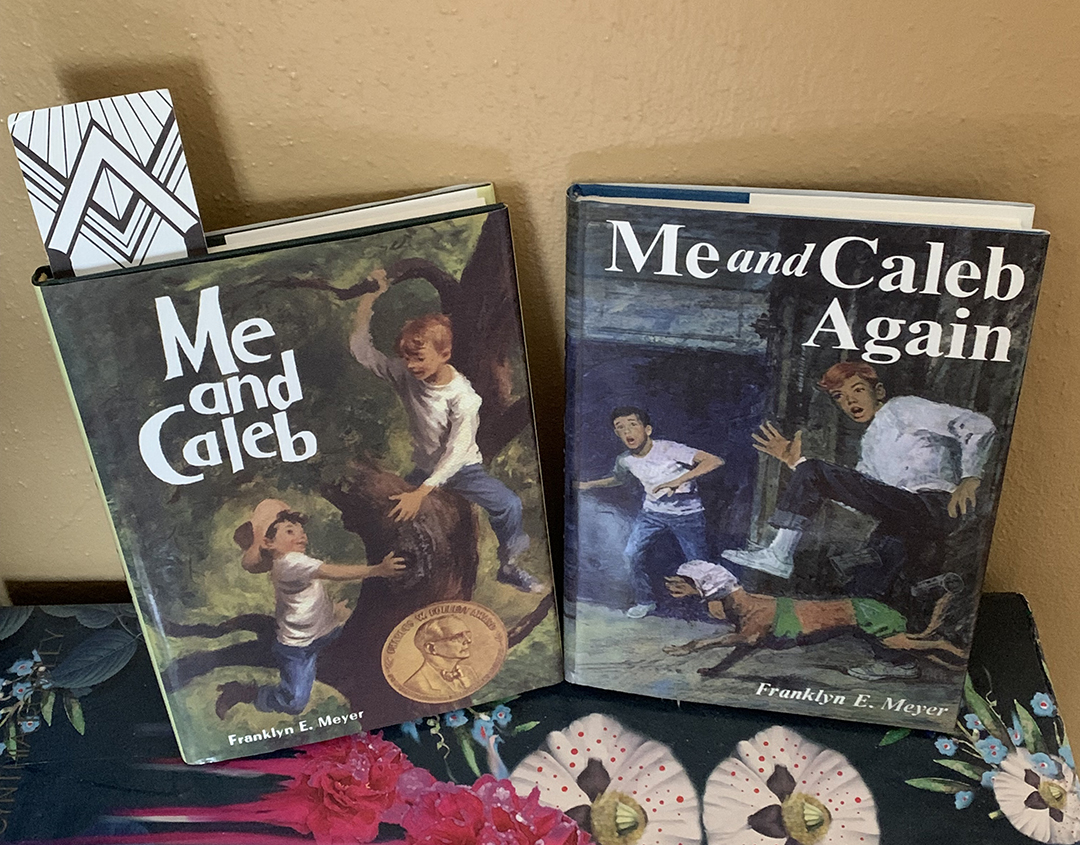 Thanks to Bud and Caleb, we were always searching for adventure, we learned that goats will eat literally anything, and, best of all, we were allowed to grease our neighbor's doorknob one Halloween (they 100% deserved it). Yes, Me and Caleb holds some antiquated ideas of men and women's roles, but times have thankfully changed and I still enjoy these stories! I read them to my best friend's daughters when they were young, sharing tales of night fishing gone awry, wacky science experiments and the things young boys do for friendships and dogs. They were entertained, but let's be honest: the experience was as much for my amusement as theirs.
More than 40 years later, Meyer finished out the series with More Me and Caleb Again. I didn't fall as hard for it as the original two, but it was nice to revisit Harleyville, Missouri after all this time. Order Me and Caleb through places like Amazon, Barnes and Noble or through your local bookstore, and search out Me and Caleb Again and More Me and Caleb Again at the public library, eBay and secondhand bookstores.