JUST ANOTHER GAL FROM CASPER: WHAT I'M EXPERIENCING RIGHT NOW EDITION…
I've never had a facial before. I mean, anyone who knows me knows that I'm pret-ty low maintenance (re: lazy) regarding my "beauty" routines. Usually, the best I can say is I'm clean and I maybe smell good. 
BUT. A friend of mine has recently opened a salon in downtown Casper — Saguaro Beauty. She offers services like lashing, waxing and facials, and she treated me to a Hot Cocoa Facial. And holy cow, TREAT is the operative word! Here's how things went…
The salon is really nice, and it was super easy to shimmy down under the blankets and get comfortable. The facial started with steam and a double cleanse, and the products she used smelled soooo good. So did the Cocoa Enzyme Mask.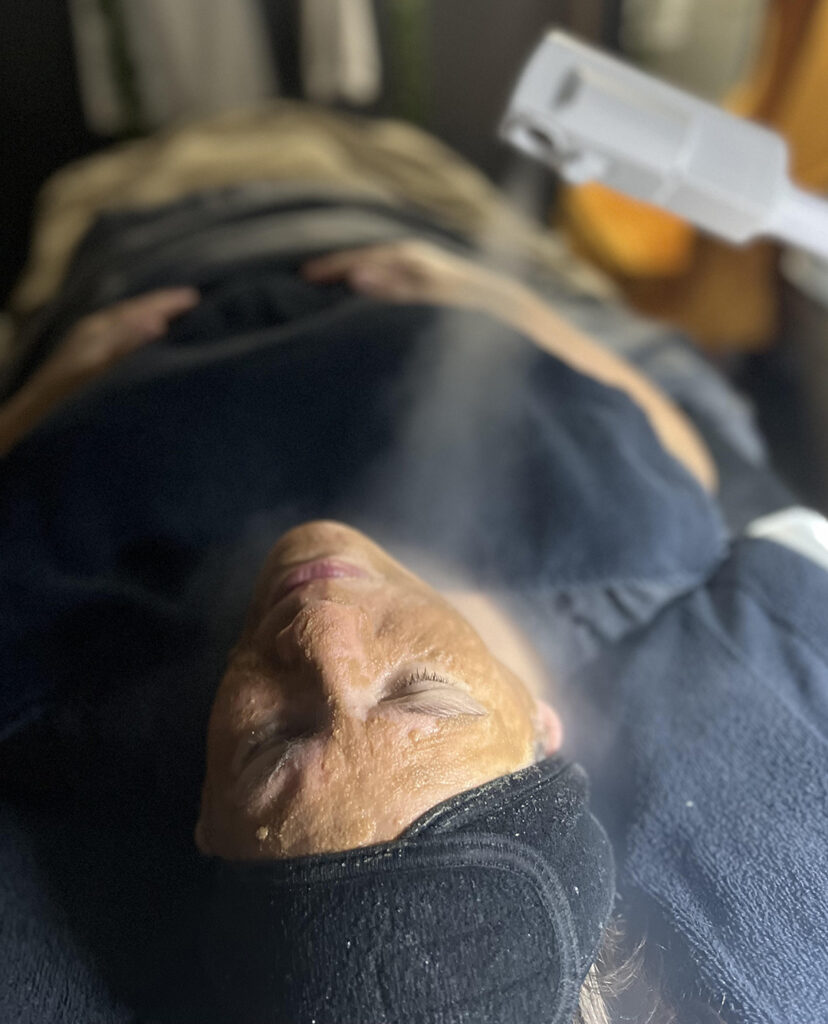 We started out chatting during the cleanse, but after a few minutes of being warm and cozy under the covers (and the soft, soothing background music), I just closed my eyes and let her do her thing. She has a light touch, and man, it was really relaxing to have someone gently massage my face. 
Not just my face, either. After applying various masks, she allowed the products time to work their magic by massaging my scalp, neck, arms and shoulders, too. I didn't fall asleep, but by the time she'd applied the charcoal mask and the hydrating finishing touches, I had all of the ambition of a wet noodle (or, as the "after" pic of me suggests, someone who'd been hitting some really strong plant-based stuff. Trust me, I was only high off of the experience, folks!)
Was it a fabulous experience? Oh yeeeeaaahhh. My skin is currently glowy, dewy and soft. Would I recommend Saguaro to my friends and family? Absolutely! It's the perfect time of year to give someone the gift of pampering (gifting yourself counts, too)! And if, like me, you're never quite sure what to tip for beauty services, it's the same idea as tipping food servers — 15–20%. 
Join Saguaro Beauty and Simply Sage Esthetics for their Grand Opening on Saturday, Nov. 19 at noon. There'll be giveaways and prizes from downtown businesses, food and drinks, and flash tats from The Parlour Tattoo! (Will I finally get one? "Tune in" to future columns for the answer…)
Wanna know more? Check 'em out on Facebook, or book your salon visit now at https://lindalombardi.glossgenius.com/?fbclid=IwAR08j-JXdfAg3WyYUGpQKgvtWajyV-sLWS5pvwqO6jDMvtln_knV2ni4mbU