You have just fallen asleep, it seems, when you hear a little voice coming from the end of your bed. "Mommy, Daddy…I don't feel good."
And so it begins.
A cold bath and a warm blanket do not break the fever. Those little coughs, as adorable as they sound coming out of such a tiny human, are becoming a bit worrisome the more they continue. You both try to sleep for a few hours before day break, but it is a futile task. There will be no sleep for either of you on this day. Finally, the sun rises, but so does your child's temperature. It's time to go to the doctor.
Previously, this venture would have taken up most of the day, as you travel from various offices to pharmacies to home.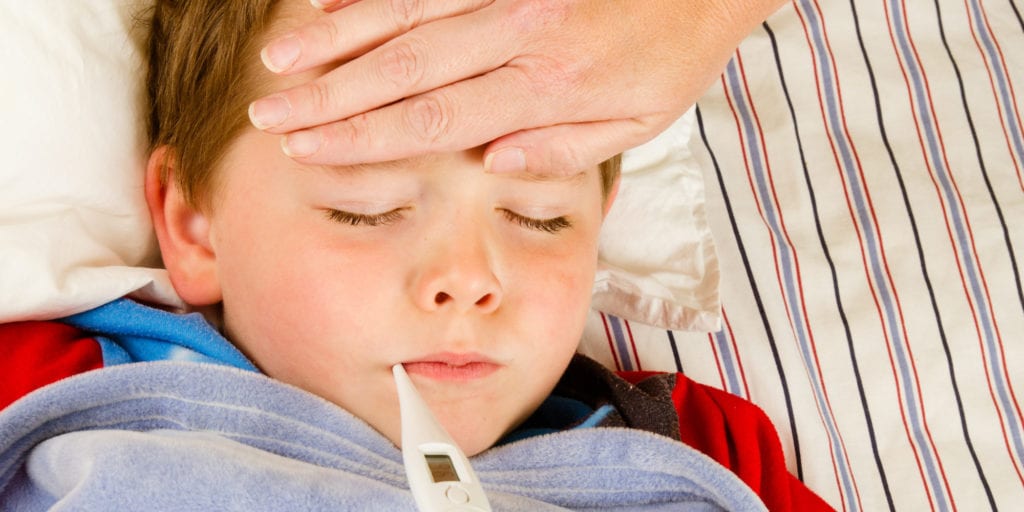 That was then; this is now.
The Community Health Center of Central Wyoming is proud to offer Quick Care Services, as well as, an in-house pharmacy to make the toughest days of parenthood just a little bit easier.
"When you are feeling ill, the last thing you want to do is venture out into the community to be seen by a provider, only to be sent somewhere else to pick up a prescription," said Shawn Snyder, DNP, FNP-C. "We offer convenient hours, walk-in availability and multiple services all in one location to hopefully make life a little easier in your time of need."
Convenience is one of the most important aspects of the Quick Care services provided by the Community Health Center, and those services entail more than just cold and influenza issues as well.
According to Travis Scoresby, PA-C, CHCCW provides "a wide range of services to the community. With our onsite lab and X-Ray, our experienced clinicians can usually get to the bottom of what's going on pretty quickly; be it treating pneumonia or stitching a laceration, we have the tools to take care of most common problems and, if not, we can help get the patient set up with a specialist that can."
Teamwork is a common core of the staff at CHCCW. It is this core that contributes to the overall pace of the Quick Care services provided, which ensures a smooth operation for all parties involved.
"Working in the Quick Care, we spend long days working closely with each other," continued Scoresby. "Our team has been together for a long time and this helps tremendously with team work and efficiency. We really are like a second family to each other in many ways."
That family mentality is exactly what separates CHCCW from other healthcare providers. It's that sense of family, that sense of community that makes the Community Health Center of Central Wyoming such a vital resource in Natrona County.
Dr. Karl Radke, Chief Medical Officer of CHCCW, stated that "Quick Care truly puts the 'community' back in health care. Our providers are involved in a wide variety of clubs and activities which show their dedication to Casper at large. Not only do they care about your health; they care about making Casper a better place to live."
Whether it's a cold or the flu, strep throat, a broken bone, a laceration or any other ailment, the Quick Care services provided by the Community Health Center are designed to take care of you and yours with as little hassle as possible. There are no appointments necessary, no need for an emergency room and you can pick up a prescription at the same location. The goal is to get you home as soon as possible because, as we all know, that is where true comfort lies. No amount of tests or medications or flu shots can compare to being tucked into bed by a parent, snuggling up under all of the blankets, watching a favorite movie. Home is where true healing begins. The Community Health Center of Central Wyoming understands this and promises to get you there as quickly as they can.