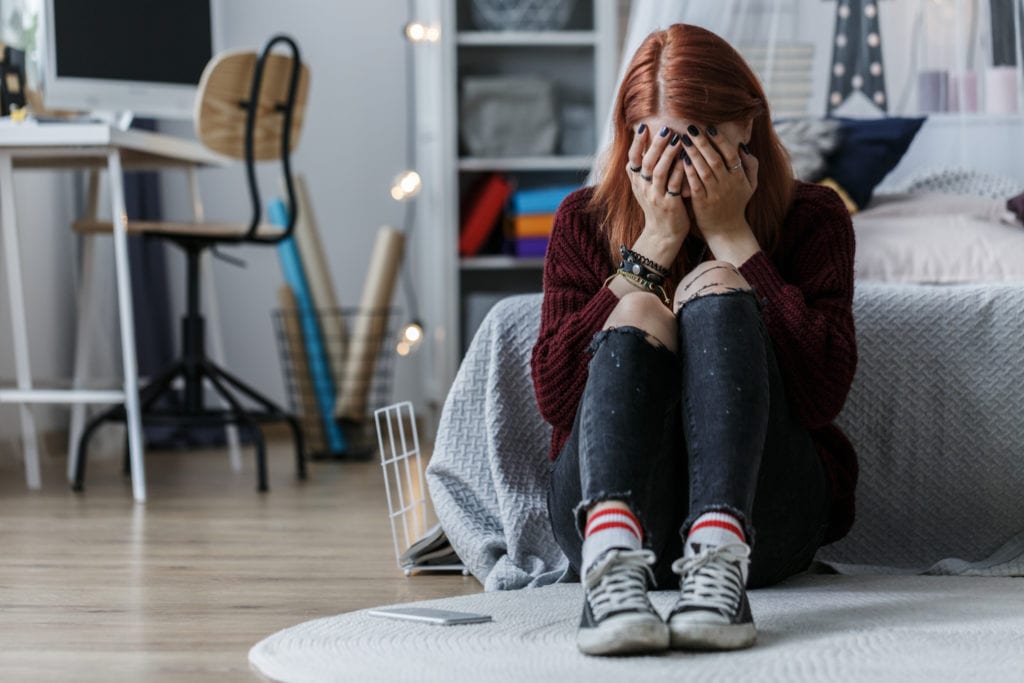 By Matt Bertagnole, Youth Services Director, Wyoming Behavioral Institute
Awareness of the impact of trauma on our kids continues to grow. Being "trauma informed" helps adults create environments that allow kids to be successful. Adult self-awareness and insight into what today's children and adolescents are experiencing helps adults create trauma informed environments, leading to more success in kids' and families' lives.
Trauma can occur when individuals see or experience risks to their lives or physical safety or witness other people in danger and feel terror, fear, or helplessness. A few examples of traumatic events can include bullying, physical or domestic violence, unwanted sexual experiences, life threatening illnesses, hospitalization, natural disasters, automobile accidents, a death in the family, parent absence, mental illness in the family or an out of home placement.
Article continues below...
In 2015, a joint study by the Office of Juvenile Justice and Delinquency Prevention (OJJDP) and Centers for Disease Control (CDC)  found that more than half (57.7%) of children were exposed to violence in the previous year (directly or indirectly), 41.2% had been assaulted, 13.8% had suffered some form of child maltreatment, and 5.6% were sexually victimized. The Substance Abuse and Mental Health Services Administration (SAMHSA) and the National Child Traumatic Stress Initiative report that two-thirds of children experience at least one traumatic event by the age of 16, most families the U.S. have been affected by some type of disaster, one in five high school students are bullied at school and one in six report cyber bullying. In 2013, there were 679,000 victims of child abuse and neglect identified in America.
The impact of trauma on children and adolescents can be reflected in symptoms including lower grades, more suspensions and expulsions, more long-term health issues, more contact with child welfare agencies and legal problems, and substance abuse and mental illness. Pre-school children may exhibit greater fear of separation, eat poorly, lose weight, and have nightmares. Elementary students may seem anxious, fearful, clingy, and ashamed or guilty. Middle or high school students may be observed having difficulty concentrating and sleeping, seeming depressed, harming themselves or abusing substances, and exhibiting risky sexual behavior.
To approach children who have experienced trauma, it is helpful to have a good understanding of how our own past experiences change our current reality. If we can be sensitive to a young person's unique past, we can begin to recognize interactions that may unintentionally create triggers and help create feelings of safety. The emphasis should be on building coping and self-regulation skills rather than symptom management. We can look at what happened rather than what is wrong and understand the whole person, rather than just looking at negative behavior. Being trauma informed means responding to kids' behavior with intentionality rather than reactivity, and believing that kids can be successful when allowed to be.
Trends show increasing challenges with intense and traumatized kids. There is value in helping families, teachers, after school program staff and mental health professionals look at what can be done to change environments that are not able to accommodate the needs of youth who react to situations and people in unhealthy ways.
There are several specific training options for organizations that want to create safe environments for children and adolescents who are struggling with the aftermath of trauma. For more information, please contact Matt Bertagnole, Youth Services and Residential Services Director at Wyoming Behavioral Institute, 307-237-7444. Wyoming Behavioral Institute (WBI) is in Casper and offers trauma-informed inpatient care for children, adolescents, adults and seniors. WBI is in network with Tricare, Blue Cross Blue Shield, Cigna, First Choice, United Behavioral Health, Medicaid, and Medicare and accepts most major insurances.