CASPER, Wyo. — Blue Cross Blue Shield of Wyoming wants to say thank you to everyone around the state for coming together and doing your part these past few weeks.
For some of us, doing our part meant staying at home, and for others—medical personnel and grocery store workers alike, it meant showing up to work every day.
Throughout this time, Wyoming residents have come together to offer a neighborly hand, to support each other and help our local businesses.
Article continues below...
Our small state depends on all of us coming together to make sure everyone can get the health care needed quickly and easily, and to support our hospitals and clinics. Blue Cross Blue Shield of Wyoming is committed to work together in those efforts, and we know that in the spirit of cooperation to protect public health, that you are too.
Here are the steps BCBSWY has taken to ensure members do not face significant barriers in getting medical care during this pandemic:


Testing and Treatment
Coverage without cost sharing for diagnostic tests and treatment related to COVID-19: BCBSWY covers COVID-19 testing with no cost share to the patient. This includes other tests that are used in diagnosing COVID-19 such as flu tests, respiratory panel tests, and RSV tests.
Waived member cost share for treatment of COVID-19: BCBSWY is waiving member cost share for treatment in both out-patient settings such as the doctor's office, urgent care clinic or ER and in-patient when hospitalization is required.
Access to Care
Access to needed prescriptions: We have eliminated restrictions for refills of prescription medications, and we are encouraging people to use the 90-day mail order benefit.
Telemedicine expansion to increase safe access to your doctor: To help members and protect health care workers and communities at large, we have expanded our coverage for telemedicine and virtual care. This includes waiving cost sharing for all telemedicine services including new benefits for phone, video or emessaging through a provider's portal. Telemedicine can be performed when appropriate and includes some services for behavioral health and some services for speech, physical or occupational therapy.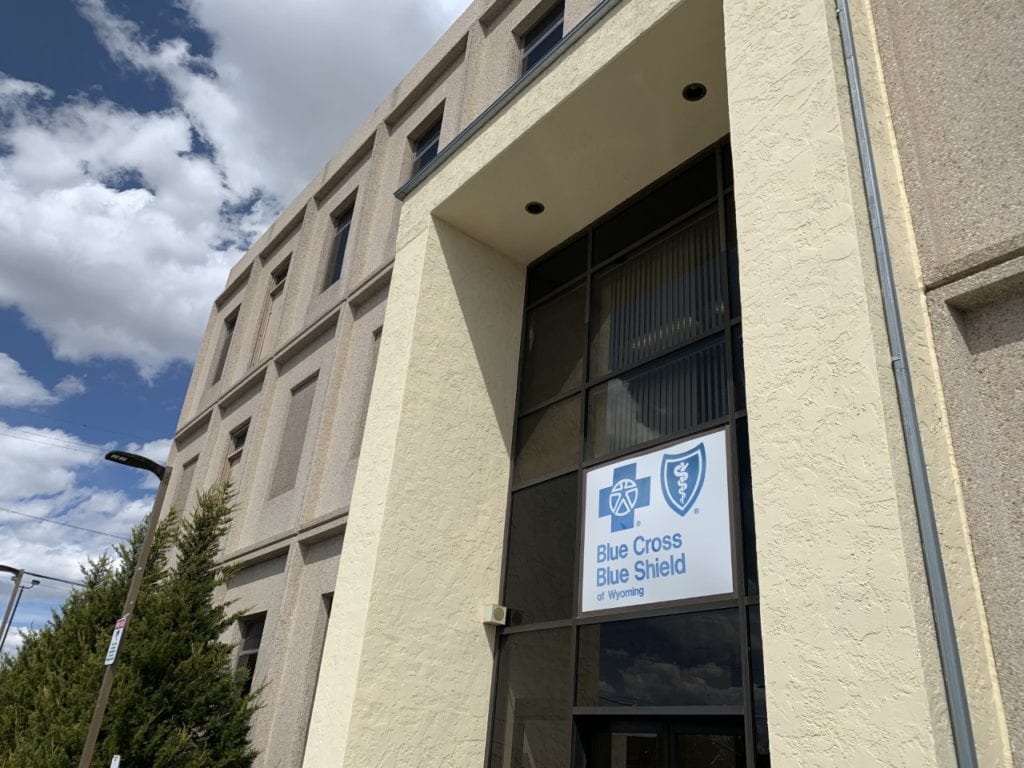 Keeping families covered/insured:
We understand the economic impacts to Wyoming businesses, and we want our employer partners to know there are options to help them maintain health insurance coverage for their employees.
If you're losing your employer-based health insurance coverage, we're here to help you too. We can offer financial guidance on all your available options including COBRA and plans offered through the Marketplace.
As we move forward, BCBSWY invites you to join us as we lift-up with gratitude those who showed up for work every day during this pandemic to keep our communities safe and healthy through #WyomingTogether.

For more information please visit bcbswy.com or call (800) 442-2376. You can also follow us on Facebook to get updates on other initiatives, like our recent partnership with First Lady Jennie Gordon and the Wyoming Hunger Initiative to prevent Wyoming families from going hungry during these unprecedented times.
---
The Latest Statistics from the Wyoming Department of Health:
---
What to do if you are feeling sick: In the wake of the COVID-19 outbreak, the Casper-Natrona County Health Department says that people who are feeling sick or exhibiting symptoms should contact their primary physician.
If you do not have a primary care provider, and live in Natrona County, please contact the COVID-19 hotline, operated by the Casper-Natrona County Department of Health. The line is open Monday – Friday 8:00 am – 5:00 pm 577-9892. Hotline services are intended for Natrona County residents and may not be able to provide specific information to persons calling from out of county.
Officials ask that you please do not self-report to the Emergency Room. Persons experiencing problems breathing should call 9-11.
For general inquiries and non-symptom related questions about COVID-19, please contact the Casper-Natrona County Health Department via email: covid@cnchd.org
---
Practice Social Distancing by putting distance between yourself and other people. This is especially important for people who are at higher risk of getting very sick.
Wash your hands often with soap and water for at least 20 seconds especially after you have been in a public place, or after blowing your nose, coughing, or sneezing. If soap and water are not readily available, use a hand sanitizer that contains at least 60% alcohol.
Avoid close contact with people who are sick
Stay home if you're sick
Cover coughs and sneezes. Cover your mouth and nose with a tissue when you cough or sneeze or use the inside of your elbow.
Clean AND disinfect frequently touched surfaces daily. This includes tables, doorknobs, light switches, countertops, handles, desks, phones, keyboards, toilets, faucets, and sinks.
A list of area closures attributed to COVID-19 are available here.