Open enrollment is the time to purchase, change or re-new your health insurance coverage for 2021. From now until December 15, 2020, you can work with an insurance agent or with Enroll Wyoming to make sure you get the coverage you need for 2021.
Even if you currently have insurance it's important to take time to review your plan, especially if there have been changes to your address, family size or income, and to see options for lower cost premiums.
If shopping for coverage for yourself or your family, here's everything you need to know about open enrollment this year.
What is Open Enrollment?
Open Enrollment is the time when you can purchase, change or re-new your health insurance coverage through Healthcare.gov.
When is Open Enrollment?
2021 Open Enrollment is November 1, 2020 – December 15, 2020.
Coverage for people who sign up during Open Enrollment starts January 1, 2021.
Preparing for Open Enrollment
To prepare for open enrollment, here's what you'll need to make the enrollment process much smoother and faster.
Your social security number(s) for you and whomever will be on your plan
An estimate of your 2021 income
Facts about dependents you would like to cover
An understanding of your medical needs
What Else Should You Know?
All Blue Cross Blue Shield of Wyoming plans offered through the Health Insurance Marketplace cover essential health benefits, pre-existing conditions, and preventative care.
Most Marketplace enrollees qualify for cost-assistance.
Call your local BCBSWY office at 307-234-2649 to help you find the right coverage for you and your family.
You can also call Wyoming 211 to be connected with a Health Insurance Marketplace Navigator who can guide you through the process.
Blue Cross Blue Shield of Wyoming is a community-based, not-for-profit company dedicated to protecting the health and safety of our members through the prevention, testing and treatment of COVID-19.
In addition to expanded coverage including a waiver of cost sharing for treatment and testing of COVID-19, BCBSWY also expanded access to telemedicine options, whether related to COVID-19 or not. Visit BCBSWY.com/covid19/ to learn more.
To learn more about Blue Cross Blue Shield of Wyoming follow @BCBSWY on Facebook, Instagram, and Twitter.
Your Local Contact(s):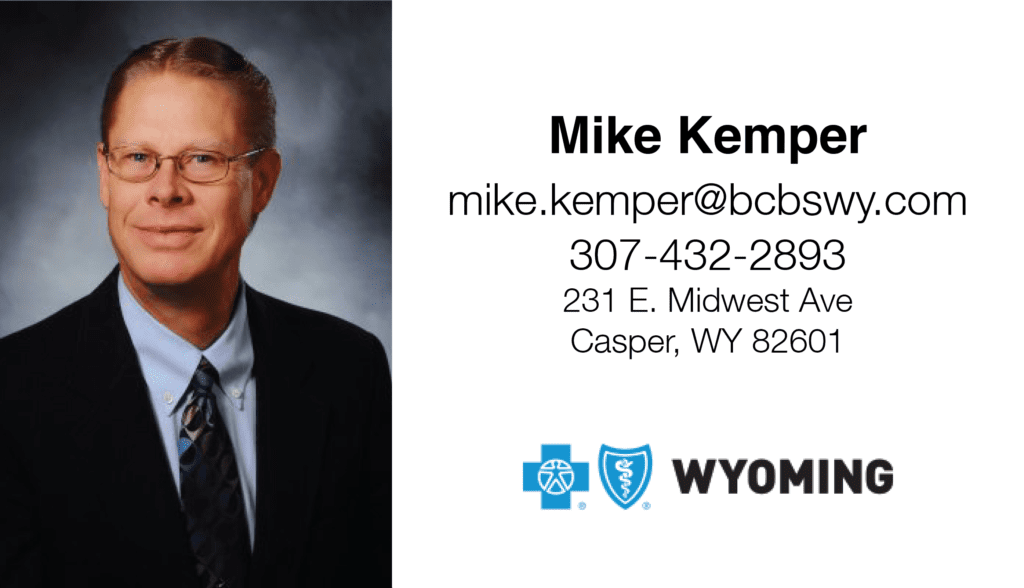 About Blue Cross Blue Shield of Wyoming
Blue Cross Blue Shield of Wyoming (BCBSWY), a not-for-profit health insurer and an independent licensee of the Blue Cross and Blue Shield Association, provides access to high quality health care coverage, services and programs to help our members make the best health care decisions and get the best care. With 10 locations across Wyoming, we provide hometown service to residents and businesses while serving people and charitable organizations in communities around the state. Learn more about us at BCBSWY.com.
---
PAID FOR BLUE CROSS BLUE SHIELD OF WYOMING
This article is a promoted post. The views thoughts and opinions expressed in the text belong solely to the organization that paid for the article, and do not necessarily reflect the views, thoughts or opinions of Oil City News, its employees or its publisher. Please fill out this form if you would like to speak to our sales department about advertising opportunities on Oil City News.