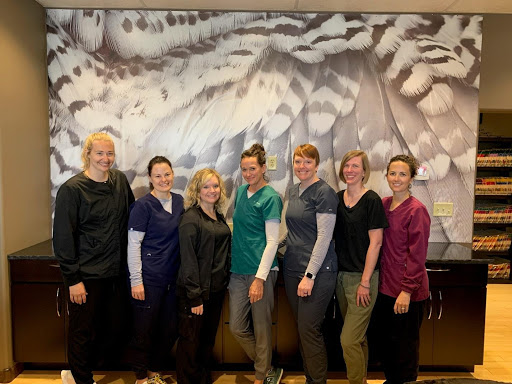 Cassity Dental Arts, located in downtown Casper, prides themselves on their workplace environment. Dr. Jessica Cassity leads the way in cutting edge dental work, while providing a family-oriented habitat for her trusted employees.
Dr. Cassity's main goal is to make everyone feel comfortable. She says that often people are insecure about dental work, and she wants to put a smile on their faces both through helping them with their teeth and their confidence. This caring nature is also felt through her employees and how she interacts with them. Holly Fitzpatrick, a registered dental hygienist, says that whether you work here for fifteen years or just walk in, there is a welcoming environment and genuine people that care.
Dr. Cassity and her seven female employees work together as a family. She says, "We have more than just a workplace respect for each other, we are all friends… and I think that when a patient comes in, they can feel that atmosphere." These trusted relationships have formed through many years of dedication and friendship. They work as a team to bring smiles to their patients and have in turn brought smiles to each other.
Article continues below...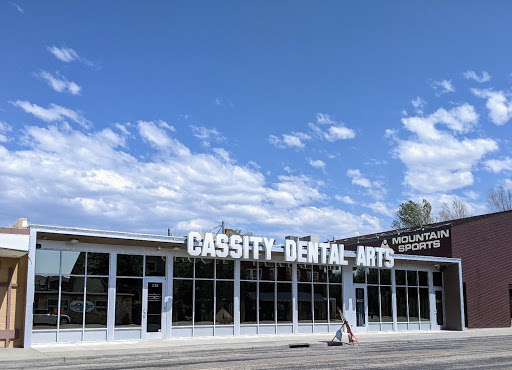 The employees at Cassity Dental Arts form a business family, and this environment has allowed them to embrace their outside family life as well. The employees have been able to pursue marriage and kids. Cassity Dental Arts has been a part of these life experiences, working with their schedules, giving them the flexibility to better take care of their families at home. Ty Malson, a dental assistant, says, "They have become additional support to my family, while being a part of my family."
Dr. Cassity continues this sentiment by saying, "I love these girls like family. I am so grateful for their loyalty, friendship, and hard work throughout the years. Cassity Dental Arts would not be a business without them."
Cassity Dental Arts offers many services for family dentistry. They offer in cosmetic dentistry, crowns, Invisalign, dentures, bridges, porcelain laminated veneers, implant restoration, nitrous oxide gas, sports guards, TMJ therapy, and Zoom professional light active teeth whitening system. Cassity Dental Arts is accepting new patients please visit their website at https://cassitydentalarts.com/, call 307-234-3100, or stop by their location at 535 S. Center Street.
---
PAID FOR BY CASSITY DENTAL ARTS
This article is a promoted post. The views, thoughts, and opinions expressed in the text belong solely to the organization that paid for the article, and do not necessarily reflect the views, thoughts or opinions of Oil City News, its employees or its publisher. Please fill out this form if you would like to speak to our sales department about advertising opportunities on Oil City News.