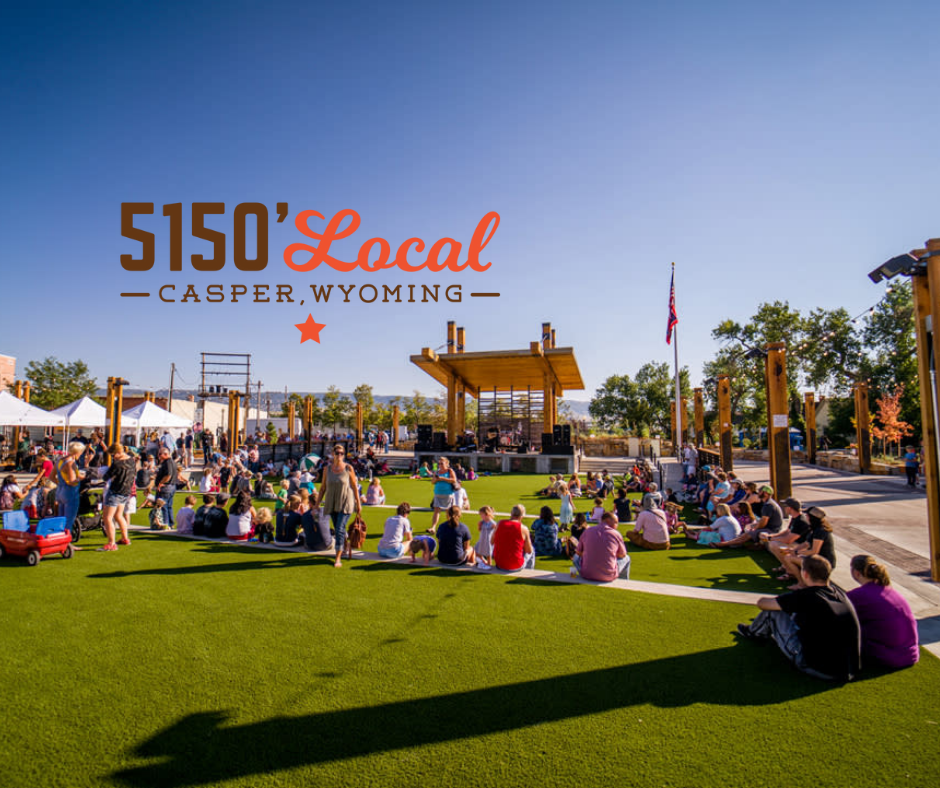 Sweet summertime — Oh, how we have missed you!
We all know that, really, 5150' locals live here for the summer months. Can we get an amen?
The wind slows down, the events ramp up, and life. Is. GOOD.
Article continues below...
This year especially (for reasons that we all know but shall not be named), we are itching to be out and about in the sunshine with our fellow Wyomingites, enjoying our favorite local summertime pursuits, so much so that we gathered a list of the new and classic noteworthy things we can't wait to do this year.
So, here we go! Join us in braggin' about the top 21 summertime traditions we locals LOVE to love. Ready to bask in the anticipation of a 5150' summer with us? Let's do this.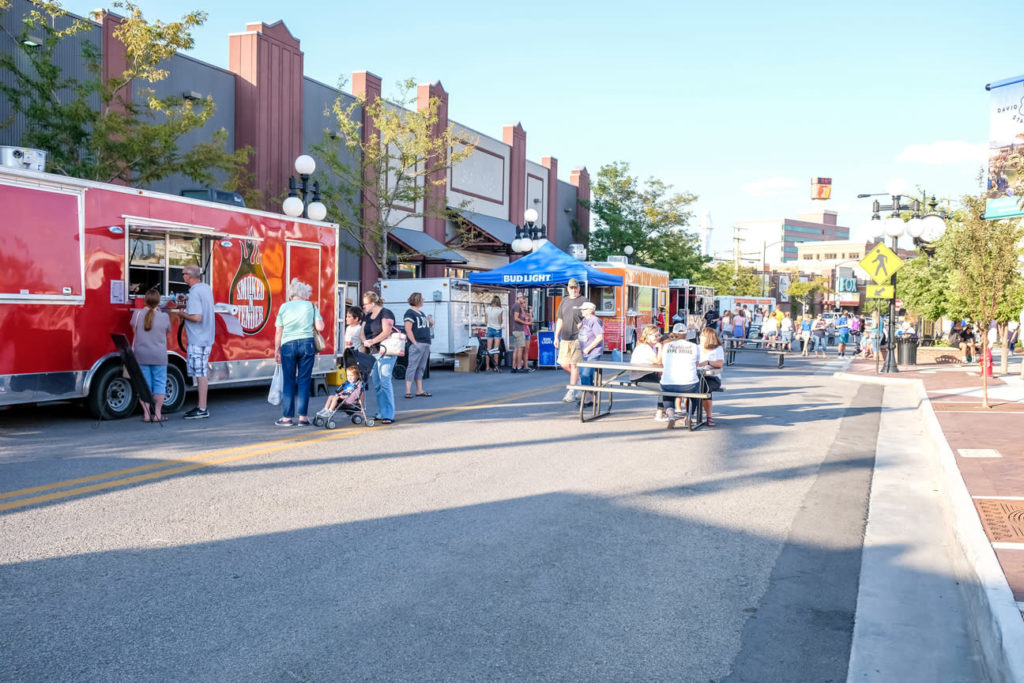 1. 5150' FEST
Does this town know how to get down or does this town know how to get down? Let's face it, when it comes to hitting the streets and partying local, no one does it better. We can't wait to celebrate all things Casper with you at 5150' Festival on Saturday, August 21st from 2:00 p.m. – 10:00 p.m. If you haven't heard, Wyoming's very own Ian Munsick is headlining this year!
2. SPLIT ROCK SELFIES
To prove that 1. Wyoming is real, and 2. Our people have always been about forging our own paths.
3. NAMASTE IN THE WILD
Pfft, a yogi retreat in Colorado? Na–maste right here (here as in Beer Yoga at Mountain Hops on June 15th, Yoga at the Station on June 19th, and Yoga on the Labyrinth and Mountain all summer long).
4. LEMONADE DAY
Sweet drinks to sip and sweet Casper kiddos to support? TAKE. OUR. MONEY. Lemonade Day kickoff is July 10th this year. For more information or to register, visit their Facebook here or email acrawford@bgccw.org.
5. BEARTRAP FESTIVAL
Beartrap. Beats. Battlestar Galactica. (Crossing our fingers you get The Office reference.) Catch us August 7th – 8th at the mountain music festival that has stayed true to the locals since day one.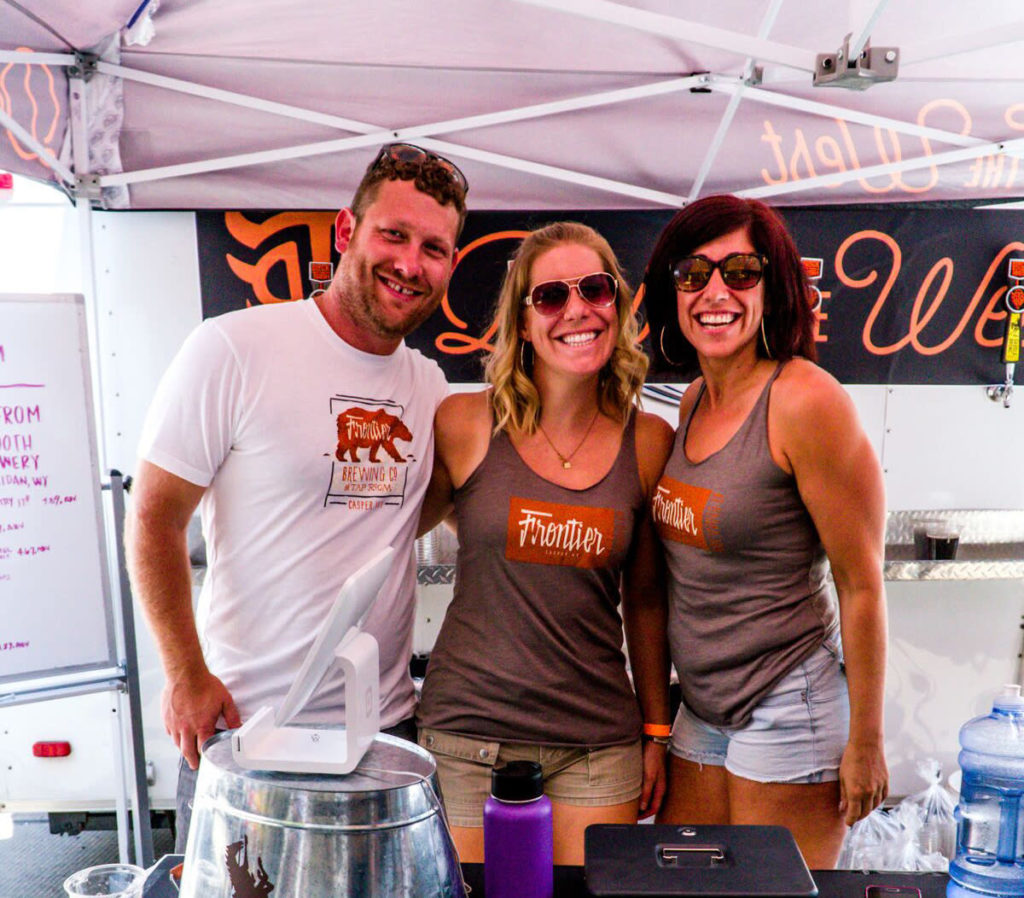 6. SIPPIN' ON BREWS AT 5150' BEER FESTIVALS
Local beer is even better under a 5150' summer sun! 5150' DSS Brewfest is taking over the lawn at David Street Station on June 26th, and Riverfest takes place at Crossroads Park on August 21st from 12:00 p.m. – 5:00 p.m. Sunscreen up and don't forget to get those pregame stretches in!
7. FLOATING THE NORTH PLATTE RIVER
Grab your tubes and your coolers and escape to that place where tourists wouldn't dare find us, and when you go out on the town after you get off the river, rock your sunburn with pride.
8. ROCK THE BLOCK & CASPER ART WALK
No FOMO for us — 5150' locals know how to turn downtown into a party (have you heard about the new open container policy?!). With that, you better believe we will be there EVERY SINGLE Thursday throughout the summer.
9. WCDA SUMMER MARKETS
It just tastes fresher when you buy local produce in the sunshine, doesn't it? Especially when you can get more every Tuesday from 5:00 p.m. – 8:00 p.m.
10. CLIFF JUMPING IN ALCOVA CANYON
Safety first, but the last one to jump's a rotten egg!
11. CATCHING THAT TROPHY TROUT THE GREENIE JUST MISSED
Need we say more?
12. MOUNTAIN BIKING ON THE EADSVILLE TRAIL
Pedaling through mountain views, wildflowers, and green meadows? Don't mind if we do!
13. WATCHING A FAMILY MOVIE ON THE GRASS
Lookin' at you, David Street Station.
14. BUSTING OUT OUR BEST WIGS AT HAIRBALL
You gotta fight for the right to par-tay! 🤘
15. GETTIN' TIPSY ON A 5150' PATIO
Grant Street Grocery, Racca's, Firerock, Ale Works, Keg & Cork … the options are endless! Brunch. Dinner. Drinks. Repeat. Drink responsibly, locals, and please please get a safe ride home this summer.
16. WINNING THE TITLE "KING/QUEEN OF CORNHOLE" AT GASLIGHT SOCIAL
Corny? Well, of course. Super fun? You better believe it.
17. GETTING WITCHY AT CRIMSON DAWN
Alexa, play "Witchy Woman" by the Eagles. We'll be celebrating the summer solstice on the mountain this year with all of our favorite magical characters. They convene at the Midsummer's Eve Event at Crimson Dawn Park on June 21st.
18. PLAYING GROUPIE WITH ALL OF OUR FAVORITE 5150' MUSICIANS
David Street Station, Frontier, Gaslight, Gruner Brothers … consider us forever fans.
19. MAKING A SPLASH ALL OVER THE 5150'
Surf's up at Amoco White Water Park, dudes. Or, bring the littles to the David Street Station splash pad for a summer activity that's equal parts cute and refreshing.
20. BACKYARD BBQ'S WITH MOUNTAIN VIEWS
She's there all year, but our Casper Mountain really is extra special rising up over the smoke from a Traeger grill. Bonus points if you buy your brats and burgers local!
21. SPENDING MORE TIME CREATING 5150' MEMORIES
In everything, we're towing our family and friends along with us with full intentions of making new ones along the way. Because, after all, if there's anything that makes summer special in the 5150', it's that we all get to be together.
Sigh … we can taste the sweetness of summertime already. What's on your 5150' summer list that we didn't think of? No touristy things allowed. 😉
---
ABOUT 5150′ Local
Casper. The Oil City. Land that we love.
Sometimes, Casper gets a bad rap. It's windy. Winters are cold. We're in the middle of freakin' nowhere. But there's a reason we put up with this sh*t. We could leave, point our truck toward the Colorado state line and never look back. But we never would. (Can you even imagine…) Casper locals are a rough, tough and gritty bunch. We are proud of the Oil City.
We believe that Casper is the best of the West. We are obsessed with the true city that sits at 5150′ that locals know. We secretly love that we get in traffic jams caused by turkeys, that we can't keep the deer out of our yards, and that the first weekend of each summer when we can roll the windows down makes the long winter worth it (even if it doesn't come until June). We know it can be windy, cold and in the middle of nowhere … and that's just where we like it.

We're here to connect with our fellow Casper-ites. Join us in celebrating the Oil City: all of our quirks, wide-open spaces, makers and creators, locals, might-as-well-be-locals and our stories that make Casper a damn good place to call home.