CASPER, Wyo. — The temperatures are getting hotter and so are the concerts.
As August quickly approaches, The Gaslight Social is making their preparations for their next series of concerts. They will be hosting the famed southern rock band 38 Special on Friday, August 13 and country legend Joe Nichols Saturday, August 14. Both concerts will be held at the Stalkup's Crossing location at 501 W Yellowstone HWY here in Casper. This will create a memorable outdoor experience for all.
38 Special is a southern rock band who has many a gold and platinum awards! Their most popular songs "Hold On Loosely" and "Rockin' Into the Night" were immediate hits on the radio! Meanwhile, Joe Nichols is a country artist like no other. His music is at the gap between new country and old country music. By riding this line, he is able to excite new and old country fans.
If you haven't been to an outdoor concert hosted by Gaslight Social, you don't know what you are missing! With multiple beer stations, plenty of space to dance, and spectacular acoustics, it's sure to be a concert to remember.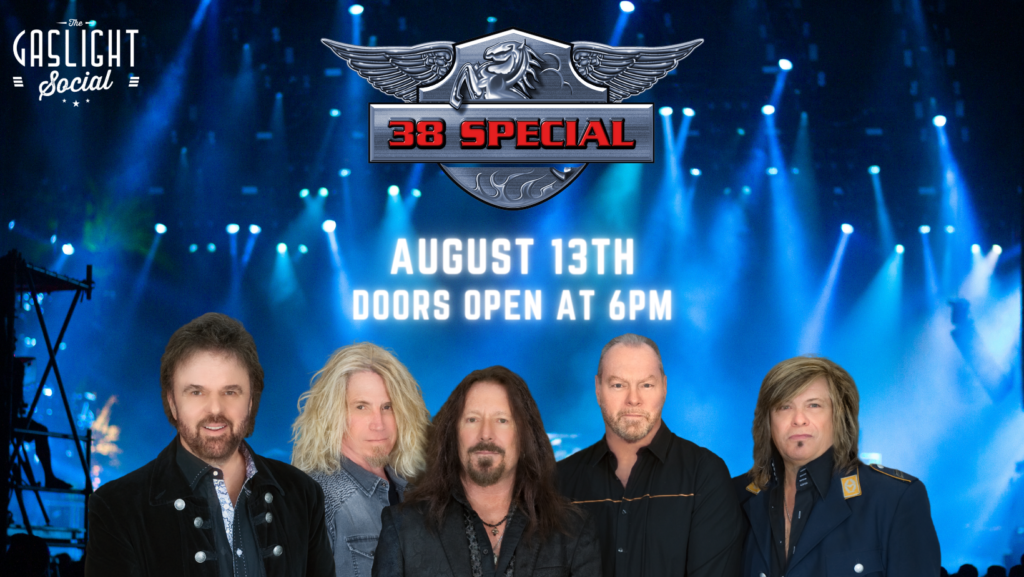 Tickets and VIP packages are still available online at Eventbrite or by contacting Gaslight Social. But hurry tickets are selling fast, so grab your friends and we will see you soon.
Pick up you tickets to see 38 Special live on August 13 online here. Purchase you tickets for Joe Nicholas on August 14 here. These are must-see events. Be ready for the doors to open at 6:00 p.m. both August 13th and 14th. Get your dancing shoes ready be prepared for a night of fun and music!
---
PAID FOR BY THE GASLIGHT SOCIAL
This article is a promoted post. The views, thoughts, and opinions expressed in the text belong solely to the organization that paid for the article, and do not necessarily reflect the views, thoughts or opinions of Oil City News, its employees or its publisher. Please fill out this form if you would like to speak to our sales department about advertising opportunities on Oil City News.