Ask a Casper native about Mercer Family Resource Center and you might not get a response right away, but mention "Mercer House" and nine times out of ten there will be recognition: "Oh, Mercer House — across from NCHS!"
Through the decades, Mercer Family Resource Center has served the Natrona County community in its
primary goal of substance abuse prevention amongst youth. Just like the name changes — first Drug Abuse Resources in 1971, then Mercer House from 1973 to 2010, to Mercer Family Resource Center — the location has also changed. Initially housed in a storefront downtown, then most memorably located in the corner house at 425 CY Ave., the agency expanded to a few more locations in order to meet the demand for its services, all along CY Avenue including #425, 435 and 441, as well as offices at First and Center Streets. In 2010, the agency moved from the historic Victorian house, built in 1911, to the Old Yellowstone District, where it is still located at 535 W. Yellowstone Highway.
Through the decades, the names of the services have changed, but the need for family and youth education and prevention remained a need. Community activities like the Elf Shop and Family Day have been adopted and further grown by other community partner agencies. Determined to continue to provide relevant and accessible services needed by the community, but also not duplicating efforts, Mercer Family Resource Center remains a steady resource for youth and families in Natrona County. Tightly linked to the Youth Diversion Program and its member agencies, to the school district and its educational plans, and to core mental health facilities and their programs, Mercer Family Resource Center works toward its mission to provide education, counseling and prevention services that build stronger and healthier youth and families in our community.
Similarly, through the decades, funding has changed. Mercer Family Resource Center continues to provide resources to community members and community agencies alike, despite local and state funds changing or at times being reallocated from human services. We stay because we are passionate about our mission! We regularly serve as many as 3,000 individuals a year through parenting classes, early intervention and education, and empowerment programs for youth.
This year, our 12th annual fundraiser will honor all the changes and the good that has come from Mercer Family Resource Center through the decades. Come join us at the Ford Wyoming Center on Oct. 22, 2022, at 6 p.m. and be entertained by local "stars" and "pros" who choreograph dance routines to earn your vote for the coveted "People's Choice Award." Enjoy a plated meal with wine provided by Uncorked while you bid on silent and live auction items.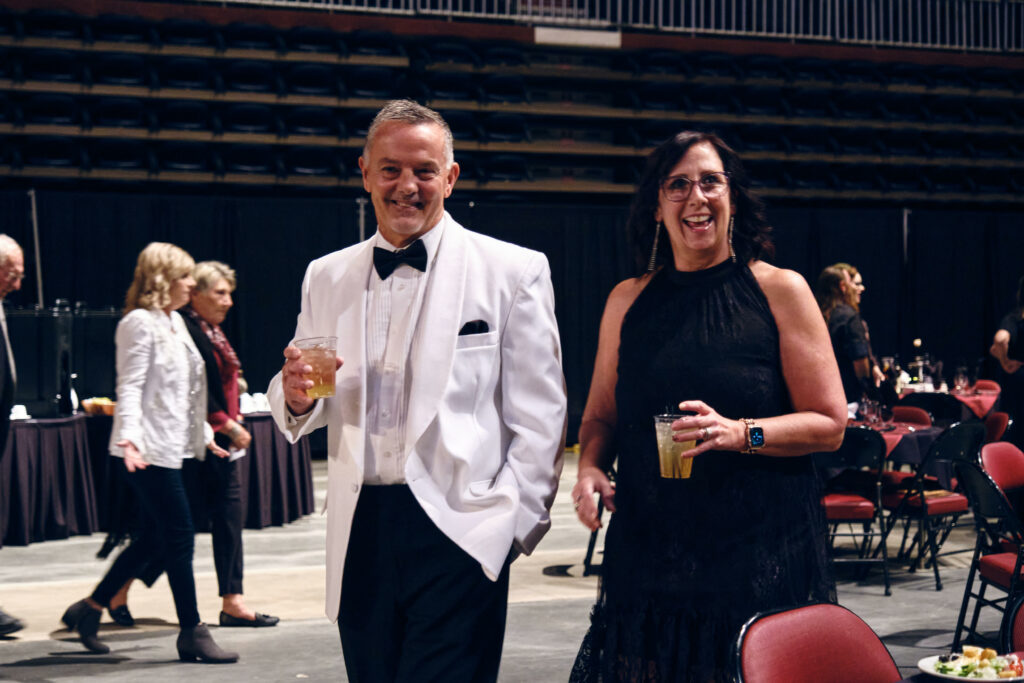 We encourage you to reserve your sponsor table and individual tickets as soon as possible at
https://one.bidpal.net/dancing2022/welcome or https://mercercasper.com/. This maxed-out event just continues to get more popular every year. For this year's talent lineup or to view dance routines from prior years, visit our agency website or https://www.facebook.com/DancingWiththeStarsCasper/.
Finally, know that Mercer Family Resource Center remains entirely grateful to those community donors and agencies that have continued to support our vision of a unified community with strong families and healthy youth…through the decades! We can't wait to see you this October.
---
PAID FOR BY MERCER FAMILY RESOURCE CENTER
This article is a promoted post. The views, thoughts, and opinions expressed in the text belong solely to the organization that paid for the article, and do not necessarily reflect the views, thoughts or opinions of Oil City News, its employees or its publisher. Please fill out this form if you would like to speak to our sales department about advertising opportunities on Oil City News.